CHOCOLATE AND ITS BENEFITS
TITLE : CHOCOLATE AND ITS BENEFITS
CHOCOLATE :
A taste of sweetness, bitterness and sourness which melts into your mouth providing a creamy texture, added with the Aroma of butter, Coco, caramel, vanilla and even sometimes roasted and fruit-filled, this is a proper ink-horn term of "CHOCOLATE".
Chocolate can be taken in any form as medicine, delightful treat, sweet dessert or it can be cherished when any food product is dipped in chocolate or it is sprinkled on it. It is an addiction which cannot be sorted out by any kind of bribe. Otherwise, chocolate is given as a bribe to do or handle many things, because, as we know, CHOCOLATE fixes everything.
Many of us love chocolate whether it is in a solid form, liquid or in a paste form, the mesmerizing taste of the chocolate melts in the mouth in no time. It is said that everything tastes better when it is dipped in chocolate.
ORIGIN OF CHOCOLATE:
Chocolate, a 4,000-year history began in ancient Mesoamerica (MEXICO). It was first here where the cacao plants were found. They drank their chocolate during rituals and used it as a medicine.
HOW A CHOCOLATE IS MADE..???
A chocolate is a food product that is made from the roasted and ground Cacao seed kernels, which is available in solid, liquid or paste form, which can be used on its own or as a flavouring agent in many other food products.
The Cacao seeds are bitter in taste, so they are fermented to develop the flavour. After the seeds are fermented they are dried, cleaned and roasted and then the shells are removed from the seeds to form the unadulterated CHOCOLATE. This rough form of unadulterated chocolate is liquified by heating, this process is called chocolate liquor.
Further this liquor is cooled and processed into two components – cocoa solids and cocoa butter. The cocoa butter and cocoa solids are used in sweet chocolate and milk chocolate with milk powder. Many food stuffs are made using chocolates like mousse, cake's, brownies, dessert, pudding, chips, rolls, candies, syrups, shakes and the list is never ending.
Many food stuffs are made using chocolates like mousse, cake's, brownies, dessert, pudding, chips, rolls, candies, syrups, shakes and the list is never ending.
CHOCOLATE – A SOUVENIR OF LOVE :
Today, chocolate is one of the most popular loved foods all over the world. Chocolate is used as a souvenir to express the sweetness in love, friendship, relationship, a treat to share happiness, a dessert after a meal, an emotion to say sorry, a feeling of care and many more. In short, chocolate is like a tradition for celebrating festivals.
HEALTHY BENEFITS OF CHOCOLATE :
From childhood, every kid is told that chocolate is not good for health. We get problems like tooth decay, diabetes, obesity by eating chocolates. To an extent this might be correct because eating excessive chocolate may result in these problems.
Despite having a bad reputation, it has its own benefits. As per the experts, it is assumed that a person can consume 30 to 60 grams of chocolate per day, which will be good and nutritious for healthy living.
Below are the benefits of eating a chocolate:
NOURISHING:
A chocolate is highly nutritious and provides healthy nourishment to the body specially the dark chocolate with high cocoa content. It is loaded with minerals and fibre. Chocolate is also rich in iron, magnesium, potassium, phosphorus, manganese, copper and selenium. If we consume chocolate in an adequate way, then it is a nutritious meal.
LOWER THE RISK OF MANY DISEASES:
The flavanol content in chocolate stimulates endothelium, which leads to the production of nitric oxide. This, in turn, results in lower resistance to blood flow and decreases the blood pressure. Chocolate even helps in reducing the level of bad cholesterol in the blood, which results in the lower risk of heart attack or stroke diseases.
RELIEF FROM DEPRESSION AND INFLAMMATION :
Consuming dark chocolates habitually can reduce depressive symptoms in both chronic and provisional sufferers, according to a recently published study in the medical journal.
It is even beneficial to those persons who are suffering from inflammation as it is caused because of several chronic diseases. Consuming chocolate will reduce inflammation because it has an anti inflammatory effect that help to get rid off from the chronic diseases.
IMPROVES BRAIN FUNCTIONING AND MOODS :
The flavanol content in the chocolate has been linked to improve brain functioning. If you want to improve your cognitive function, make chocolate as your best well-wisher. As per a survey, if a person is eating chocolate for five days in a row, it helps in improving the blood flow to the brain. The studio also say that Cocoa is beneficial for neurodegenerative diseases like Alzheimer's and Parkinson's.
When we are in a bad mood, we crave for chocolate and it has a scientific reason behind it. The feel-good hormones serotonin and dopamine are generated by chocolate and consuming it will help in uplifting the mood.
PROTECTS SKIN :
Chocolate is not only healthy for your body, but it is even good for skin too. The bioactive compound present in the chocolate helps in protecting the skin from sun damage, improve the blood flow to the skin and keep your skin hydrated.
896 total views, 3 views today
RELIGION – A SCAM OR LEGIT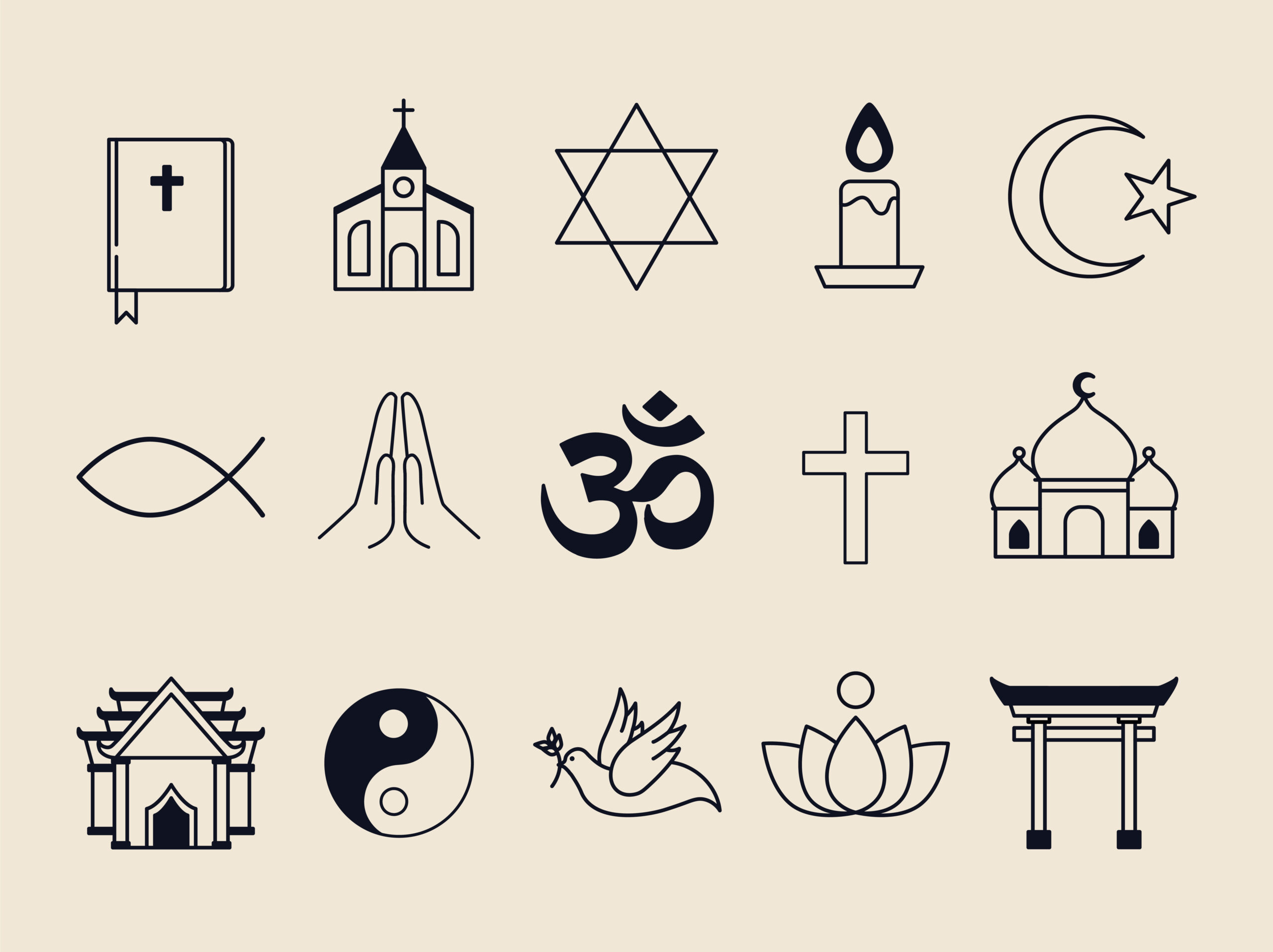 TITLE : RELIGION – A SCAM OR LEGIT
RELIGION – A SCAM OR A LEGIT :
Before arguing about religion, relating to any issue, let me ask you all – is religion a scam or a legit…??? 100% of you people will be asking me… how dare you say religion is a scam…??? Of course, it is legit, accepted by all the people.
WHAT IS RELIGION :
We have our own religious beliefs, sentiments, emotions, hope and above all, it has our FAITH in it. Religion cannot be a scam. If religion is not a scam then why is it created as an issue and made like a scam…??
THE JOURNEY OF RELIGION :
According to any survey or search, it is believed that Hinduism is the first religion which was started. This religion has 33 highly virtuous and are worshipped as the Lord's. Islam, Christianity are all started after the Hinduism was already originated.
So, we can believe that everybody were first hindus and then they were converted to particular religions like Islam, Christianity, Muslims, Jains and many other religions. If we see the history of our own ancestors, we will understand that we are all converted.
Now again, the issues are started relating to religion and conversion. First thing, I don't understand why we need to create an issue on religion..?? What is the purpose of this issue..?? What can anybody gain from this conversion or why are the arguments on religion..??
As per all the religions, we are just a body.. that's it., and the body is going to get demolished after death. Only the soul will be involved in the recycling of births and deaths, not the body… Who knows in the next birth in which religion we are going to take birth..??
READ my BLOG – "PHANTASM", which speaks about a chat between a human and a soul, which illuminates the role of soul and the body.
Is anyone sure or can give assurance that even in my next birth also, I'll take birth in the same religion… Can anyone guarantee this…?? No, no-one can predict the future. We always learned to live in the present and safeguard your future, so that in the future we or our next generation should not face any problem.
But, here the future is totally unpredictable. Here future means – the next birth and in this present situation if we keep on going to create problems relating to religion, then, do you people actually think we are safeguarding our next generation or complicating their lives..??
Among us, many of us have suffered a lot and we grew up. We also think that our next generation should not suffer the same way. But, this issue is definitely complicating the life of the next generation.
WHY A PERSON DOES RELIGION CONVERSION..?? : There can be three main reasons why a person wants to get converted from one religion to other:
– the person might be attracted to that religion
– the person might be helplessness or coercive
– the person may see himself benefited
We cannot talk about those persons who are attracted to any religion or who benefit from the conversion. But I want to particularly talk about those persons who are helpless or coercive… What about them…??? After the conversion neither their religion is accepting them back again nor the converted religion is helping them and the situation ends up in such a way that those persons are left out to live up their life without any religion..??
SNATCHING THE RELIGION :
Can you imagine those people who are left out to live up their life without any religion..?? No, we can't imagine. I have seen a real life example : A lady, who converted herself to another religion, going against her family and kids, as she was helpless and needed peace in life.
Soon after the conversion she realised that nothing had changed in her life. The complications and problems keep on increasing and when she questioned the person who converted her to another religion..??
Maybe still you didn't accept God whole-heartedly or still you didn't forget your previous Lords and she has been left to live her life. Now her position is neither she is following the religion in which she was born nor she is following the religion in which she got converted.
LIFE WITHOUT RELIGION :
Life without religion will be like – no emotions, no feelings, no attachment, no sacraments, no faith, no belief, no trust – a big disaster for humanity. I have mentioned this in one of my previous blogs, " FEW PROPHECIES BY LORD MAHAVEER", where you will be able to see how life would be without religion.
So please don't make religion an issue. Let the people live with their own religion – whether they are attracted or they are helpless, let them decide which RELIGION they want to follow.
"LIVE AND LET LIVE…"
" LIVE IN HARMONY,
HUMANITY FOLLOWS…. "
9,847 total views, 26 views today