Jain religion is a path that can be followed by the layperson to reach salvation not forced bondage between the temples and laypersons. JAIN VISION implies the fact that there is no creator called GOD and no one created JAIN religion, this is the TRUTH about JAIN religion.
ORIGIN / HISTORY OF JAIN RELIGION:
               The origin of the Jain religion is not clear, neither the start nor the end. According to JAIN VISION, the Jain religion's history can be seen even before the first TIRTHANKARA SHRI RISHABH DEV JI ( ADINATH JI). Jain religion origin is from eternity and will be endless. In the Jain religion, there is a time – cycle which has 12 jigsaws, 6 emission cycles ( development or achieving growth), and 6 expatriate cycles ( destruction or descending growth). Development and destruction happen by the expectation of the group, not by the expectation of an individual and this cycle goes on. Each time cycle has 24 Ford-makers, who are responsible to show the laypersons how to achieve liberation. In the present time cycle, the first Ford-maker is SHRI AADINATHJI, and the 24th Ford-maker, the TIRTHANKARA of the present era is LORD MAHAVEER.  Now the 24th TIRTHANKARA LORD MAHAVEER'S governance is going on. By caste the jains are Marya and by religion are JAIN's.
JAIN'S DISCIPLINED DOCTRINE OF LIVING:
             People who follow the Jain religion will follow this doctrine in their day-to-day life. 
AHIMSA:  AHIMSA is the ultimate religion for Jains. AHIMSA is the first main vow which is taken by both the MONK'S and the householders. AHIMSA is not harming any living being and even protecting them from getting harmed. Several religions do practice non-violence and peace as a fundamental principle but for Jains, it is the ultimate religion because non – violence not only relates to living beings like humans but it's for all jivas  ( animals, plants, insects, and even the microorganisms found in soil, ocean, fire, air).
 According to JAIN VISION, Ahimsa is the touchstone by which all deeds are estimated. Ahimsa means complete liberty from enmity through words, actions, and thought knowingly or unknowingly, and overflowing love in the behavior and this should be practiced in every affair of life.
TRUTH: SATYAMEV JAYATE is also one of the most important doctrines of the Jain religion. TRUTH, in itself, is a pillar that doesn't need any shadow or reflection. Speaking truth makes a person adorable because of their ability to speak the truth. People speaking TRUTH always build their own self-confidence, motivate their thoughts and makes them a trustworthy person. RIGHT BELIEF, RIGHT KNOWLEDGE, and RIGHT CONDUCT, these three ways are like a guide of truth that enables a person to reach his goal. People who speak the truth are always role models and idealistic people with a unique attitude, that is neither borrowed nor copied. At last, Jain vision says that Truth is the only doctrine that alone wins".  
JAIN MONK'S ( ASCETICISM): Asceticism means a normal person converting his wealthy and pleasurable life into an ascetic ( avoiding physical pleasures and wealth and accepting a simple way of living) life. To start up as a Monk's life, firstly a person has to get permission from the family members. After the permission is granted from the family, the date and time have to be decided to enter the Monk's life. After the date gets finalized, initially it starts with a procession in which the person disposes of his wealth preceded by another ritual to receive OGHO  from their mentor as a symbol of welcome into JAIN MONK'S life. They put the clothes on saints and pluck out the hairs from their heads. Ascetics mainly get involved in meditation, seeking knowledge, and living a disciplined life. JAIN MONKS follow the five maharajas. Jain vision's it as a privilege to be in this religion where our Monk's enlightens our life through their sermons and shows the path to attain liberation. JAIN saints don't eat leafy and green vegetables, rooty vegetables, 22 types of ABHAKSHYA food, non-veg FOOD. For them, FOOD is a diet, and they don't take food and water after sunset and before sunrise.
FEW OTHER PRINCIPLES OF JAINISM:
NAVKAR MANTRA:  NAVKAR is an eternal prayer of jains. The dignity of this mantra is that it destroys all our sins and once our sins get destroyed, it is not regenerated. NAVBAR mantra starts with "NAMO" which means raise one's hat. This prayer is eternal and endless. Jain vision signifies NAVKAR MANTRA as the only perpetual prayer and PALITANA temple in Gujarat as the only perpetual temple.
JAIN SACRAMENTS:  Sacraments means the impression to know our religion, to know the ethics and rules, to understand the ordination, to know the rites, to learn the way of following our Jain religion, etc…. The prime sacraments of being Jain are austerity, SACRIFICE, sympathy. Celibacy is the main aroma of the Jain religion. By following the sacraments and the path as shown, a person understands to do the purification of soul and reaches liberation. But if the person is egoistic and has a viral disease called "I", then it's all in vain.
THREE JEWELS OF JAIN RELIGION: There are three jewels also called gemstones of the Jain religion. They are:
SAMYAK JNANA ( RIGHT KNOWLEDGE):
                Right knowledge is gained only through omniscient or a person having true insight knowledge. Right knowledge, in reality, is very complex and has many sides. But as of ordinary knowledge, the perception, reasons change accordingly. Full knowledge is possible only when there are limiting conditions and they are recognized and overcome. There is a small example of knowledge and perception. How is an elephant recognized by five blind people? The right knowledge is an elephant and the perceptions made by the five blind people are as follows:
It may be a snake. 

It may be a rope. 

It may be a tree trunk. 

It may be a fan.

It may be a wall.
            Therefore, these are the various perceptions made by those five blind men but in reality, it is an elephant.  
SAMYAK DARSHAN ( RIGHT BELIEF): 
               Right belief or right faith is a vision of reality not blind faith to overcome one's limitations. One must have a deep belief in the texts and examples set by TIRTHANKARAS that true knowledge/ moksha is possible. This doesn't mean believing all those what you are told, it simply means to see, hear, feel all the beliefs properly and avoid superstitious and biased ways which enable us to see them clearly. 
SAMYAK CHARITRA ( RIGHT CONDUCT):
               A euphoria to halt the karmic bondage. It means to live your life according to Jain ethics and rules, freeing yourself from attachment, avoid harming any living beings and other impure thoughts. Jain believes that the Right knowledge and Right faith will motivate a person and help him to achieve the RIGHT CONDUCT. 
600 total views, 3 views today
RELIGION – A SCAM OR LEGIT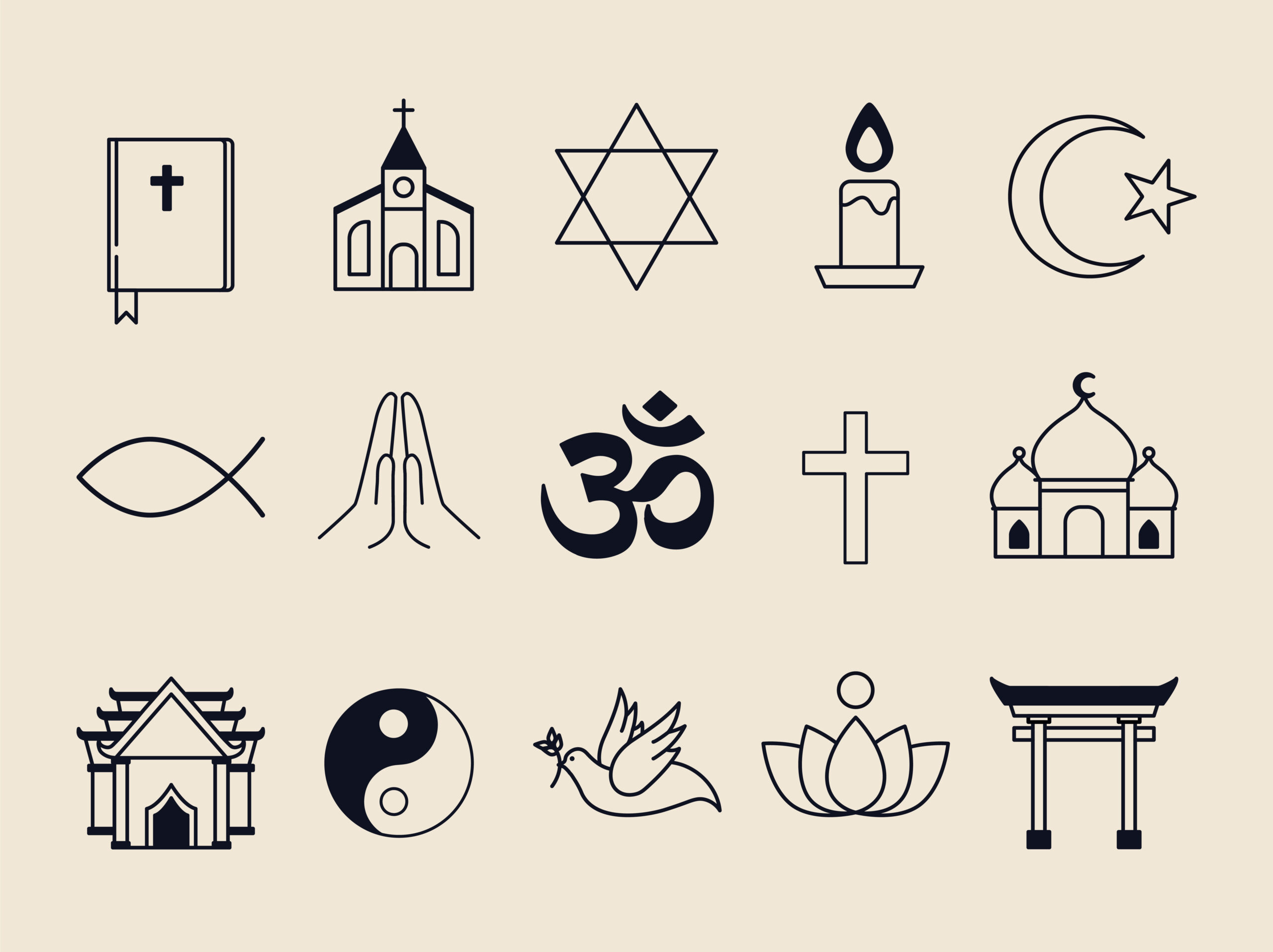 TITLE : RELIGION – A SCAM OR LEGIT
RELIGION – A SCAM OR A LEGIT :
Before arguing about religion, relating to any issue, let me ask you all – is religion a scam or a legit…??? 100% of you people will be asking me… how dare you say religion is a scam…??? Of course, it is legit, accepted by all the people.
WHAT IS RELIGION :
We have our own religious beliefs, sentiments, emotions, hope and above all, it has our FAITH in it. Religion cannot be a scam. If religion is not a scam then why is it created as an issue and made like a scam…??
THE JOURNEY OF RELIGION :
According to any survey or search, it is believed that Hinduism is the first religion which was started. This religion has 33 highly virtuous and are worshipped as the Lord's. Islam, Christianity are all started after the Hinduism was already originated.
So, we can believe that everybody were first hindus and then they were converted to particular religions like Islam, Christianity, Muslims, Jains and many other religions. If we see the history of our own ancestors, we will understand that we are all converted.
Now again, the issues are started relating to religion and conversion. First thing, I don't understand why we need to create an issue on religion..?? What is the purpose of this issue..?? What can anybody gain from this conversion or why are the arguments on religion..??
As per all the religions, we are just a body.. that's it., and the body is going to get demolished after death. Only the soul will be involved in the recycling of births and deaths, not the body… Who knows in the next birth in which religion we are going to take birth..??
READ my BLOG – "PHANTASM", which speaks about a chat between a human and a soul, which illuminates the role of soul and the body.
Is anyone sure or can give assurance that even in my next birth also, I'll take birth in the same religion… Can anyone guarantee this…?? No, no-one can predict the future. We always learned to live in the present and safeguard your future, so that in the future we or our next generation should not face any problem.
But, here the future is totally unpredictable. Here future means – the next birth and in this present situation if we keep on going to create problems relating to religion, then, do you people actually think we are safeguarding our next generation or complicating their lives..??
Among us, many of us have suffered a lot and we grew up. We also think that our next generation should not suffer the same way. But, this issue is definitely complicating the life of the next generation.
WHY A PERSON DOES RELIGION CONVERSION..?? : There can be three main reasons why a person wants to get converted from one religion to other:
– the person might be attracted to that religion
– the person might be helplessness or coercive
– the person may see himself benefited
We cannot talk about those persons who are attracted to any religion or who benefit from the conversion. But I want to particularly talk about those persons who are helpless or coercive… What about them…??? After the conversion neither their religion is accepting them back again nor the converted religion is helping them and the situation ends up in such a way that those persons are left out to live up their life without any religion..??
SNATCHING THE RELIGION :
Can you imagine those people who are left out to live up their life without any religion..?? No, we can't imagine. I have seen a real life example : A lady, who converted herself to another religion, going against her family and kids, as she was helpless and needed peace in life.
Soon after the conversion she realised that nothing had changed in her life. The complications and problems keep on increasing and when she questioned the person who converted her to another religion..??
Maybe still you didn't accept God whole-heartedly or still you didn't forget your previous Lords and she has been left to live her life. Now her position is neither she is following the religion in which she was born nor she is following the religion in which she got converted.
LIFE WITHOUT RELIGION :
Life without religion will be like – no emotions, no feelings, no attachment, no sacraments, no faith, no belief, no trust – a big disaster for humanity. I have mentioned this in one of my previous blogs, " FEW PROPHECIES BY LORD MAHAVEER", where you will be able to see how life would be without religion.
So please don't make religion an issue. Let the people live with their own religion – whether they are attracted or they are helpless, let them decide which RELIGION they want to follow.
"LIVE AND LET LIVE…"
" LIVE IN HARMONY,
HUMANITY FOLLOWS…. "
9,701 total views, 24 views today