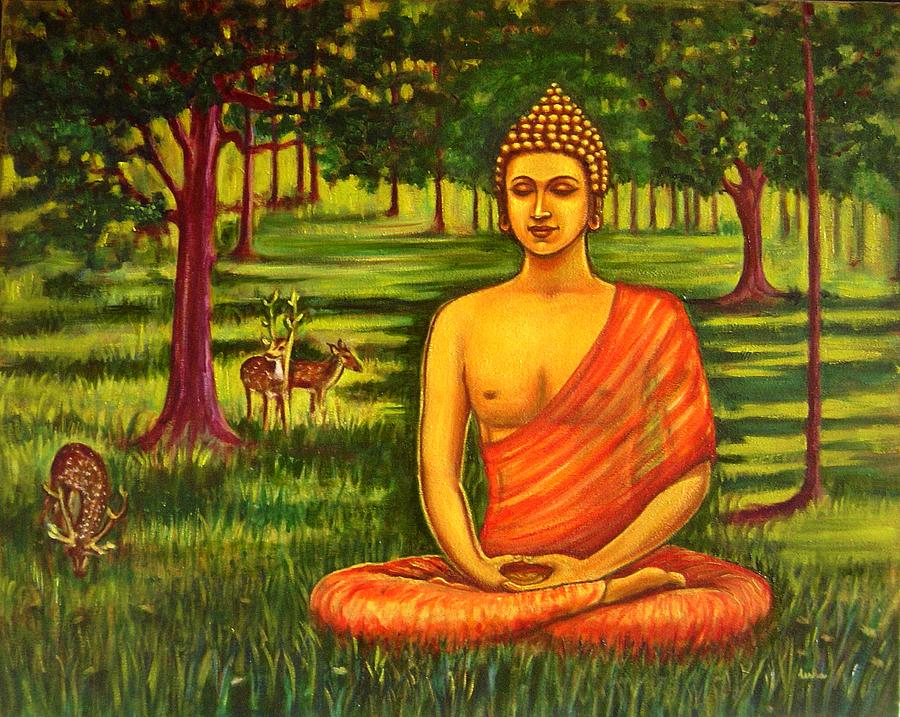 WHAT IS KARMA ??… 
               Today in my blog, I'm going to speak about the topic "KARMA". What is KARMA..? How is the KARMA'S formed?? Because of what we suffer from KARMA..?? How is the KARMA'S calculated??
How can we get rid of this KARMA..?? Questions are more but answers…still blank….?????
                In the given definition…According to any religion, "KARMA is the basic principle within an overarching psycho-cosmology. Human moral actions form the basis of the transmigration of the soul. Then the soul is constrained to a cycle of rebirth, trapped within the temporal world until it reaches LIBERATION (i.e) MOKSHA. We can get rid of KARMA in only one way (i.e) by achieving LIBERATION and LIBERATION is achieved by following the path of PURIFICATION of our soul. We believe that KARMA is a physical substance that is everywhere in the universe. Karma is attracted to what we think, we say, we do things. Whether we kill, we lie or we steal, we help, care, etc….. every action we perform gets accumulated as KARMA. Based on its KARMA, a soul undergoes transmigration and reincarnation in various states of existence- like heaven, hell, humans or animals.
TYPES OF KARMA :
                     Karma is divided into EIGHT types and is categorized into the harming ( GHATIYA ) karma and non-harming ( ACCHE ) karma, each divided into four types :
 HARMING KARMAS:
                      Directly affects the soul powers by impeding its perception, knowledge, energy and also brings delusion. They are –
# DARSHAN AVARIYA KARMA (perception – obscuring karma).
# JNANA VARANIYA KARMA ( knowledge – obscuring karma).
# ANTARAYA KARMA ( obstacle – creating karma).
# MOHANIYA KARMA ( deluding karma).
NON-HARMING KARMAS:
                    responsible for reborn soul's physical and mental circumstances, longevity, spiritual potential and experience of pleasant and unpleasant sensations.
# NAMAKARM KARMA (body determining karma).
# AYUSHYA KARMA ( life span determining karma).
# GOTRA KARMA ( status determining karma).
# VEDANIYA KARMA (feeling-producing karma)
A STORY ADDRESSING KARMA:
                      In this story, I'm going to write about my personal experience. One of my friends gave birth to a baby. He had a problem with his food pipe because of which the small little baby faced surgeries within a week after his birth. After his surgeries, the baby was fine. After one month the doctor sent the baby home from the hospital as he has been kept under observation for one month. The baby was fine, he fought as a fighter but suddenly after 15 days, he lost his life. He was no more. The whole family was in woeful condition. My friend was in complete shock because she lost her previous baby also during her previous pregnancy. Her baby died in the baby bump itself just three days before the due date. Her husband started blaming GOD for all the circumstances. At that time, I remembered this story that my mother used to say about KARMA. 
                  Once there was a Brahmin, he was a scholar. He lives with his wife. One day, Brahmin's wife says h to him, I need a baby? The Brahmin says why do you want a baby???.. His wife said, everyone in the village says bad things about me that I'm sterile, I cannot give birth to a baby, and many more things….. At that time, the Brahmin said, every baby who comes into this world is only because of KARMA, someone's karma is to give something and some karma to take.., once the purpose of the KARMA  is completed, they will leave the world. They will die. So I don't want a baby. But his wife didn't agree to the conversation and forced him to have children. Finally, the Brahmin agreed.
                Brahmin's wife gets pregnant and gave birth to a baby boy. When the baby was born, the Brahmin being a great scholar, took the baby to the graveyard and with the help of his immense knowledge, he asked the newborn baby, why did you come into our life, forgetting something or for giving something from me..?? The baby replied I'm here to take something from you. The Brahmin asked the baby what he wanted from him. After knowing from the baby what he wanted, the Brahmin gives all the things, and then the baby dies. The same happens with the second, third and fourth child also. But when their fifth child is born, the baby says, I came here to give you something.
                The Brahmin takes the baby home and says to his wife, don't take anything from this baby ever in your life. The baby grows up and becomes a very big scholar just like his father. The Brahmin strictly says to his boy, Now you're a big scholar, many people will call you to do HAVAN'S   (offering prayers to GOD in front of the fire), PUJA'S and many more but don't take anything from anyone, it's an order from your father. Thanks, son agrees.   
                 Once the KING of the state called the boy to do a very big HAVAN, and he completed it in an impressive way. The KING was very happy and he offered the boy GOLD, PEARLS, DIAMONDS, and many more costly ornaments, but the boy refused to accept anything and said, Your Majesty! My father said not to take anything from anyone. The KING was very impressed and he said one of his guards secretly infused a diamond in an apple and the HE gave that apple to the boy. The boy comes home and gives that apple to his mother and dies the same. The Brahmin and his wife go shocked and think how his son died like this. The Brahmin immediately checks the apple and finds a very big diamond in it. By showing the diamond to his wife, the Brahmin sadly says, I said to you this before also that everyone comes with the purpose to give and take. It was our son's KARMA to give us something and our KARMA to take something from him because of our previous births, but once the work is over the soul lives this body and it will enter another body, somewhere else to either give or take…. This is KARMA… This is fate….
594 total views, 3 views today
RELIGION – A SCAM OR LEGIT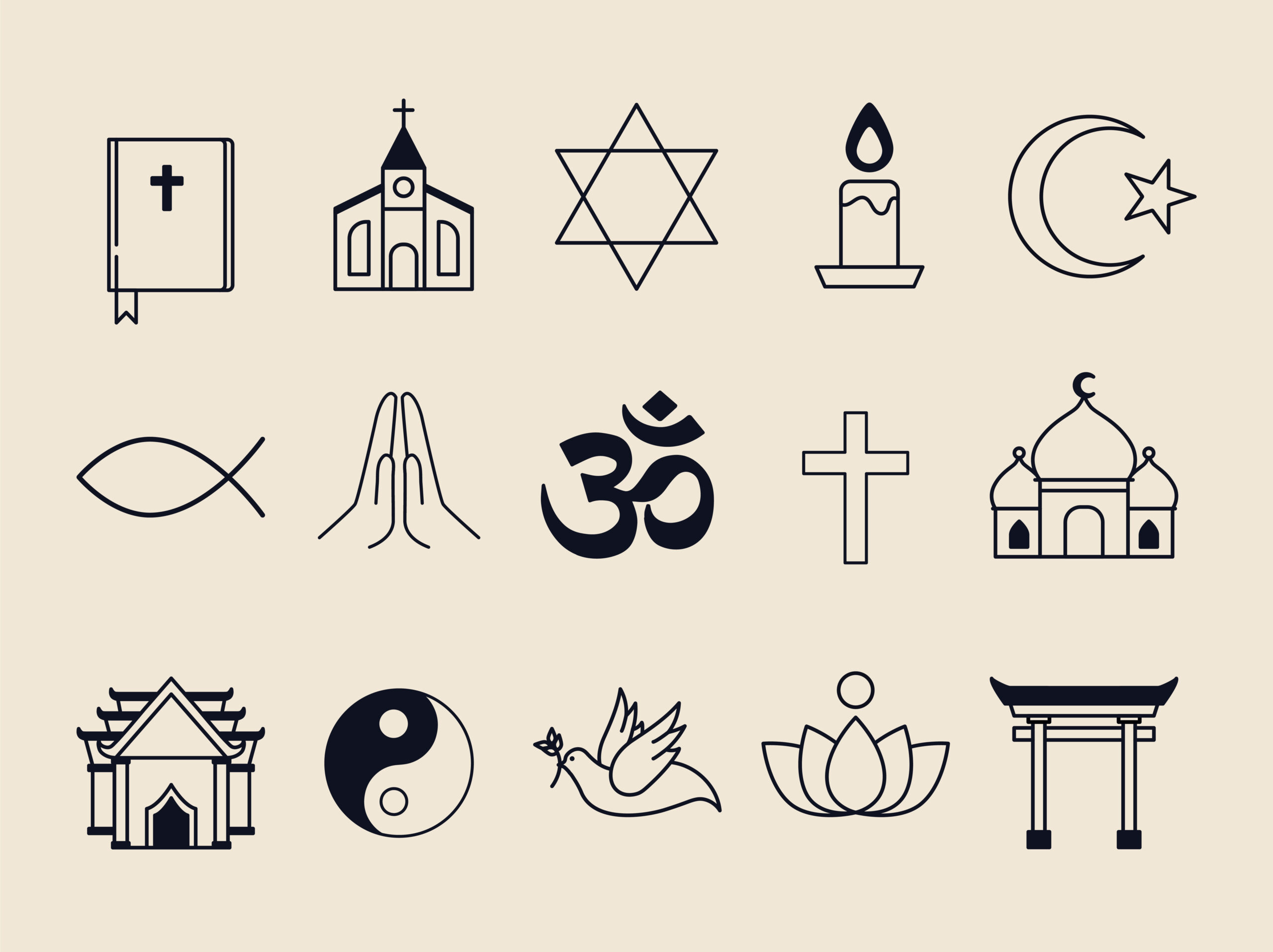 TITLE : RELIGION – A SCAM OR LEGIT
RELIGION – A SCAM OR A LEGIT :
Before arguing about religion, relating to any issue, let me ask you all – is religion a scam or a legit…??? 100% of you people will be asking me… how dare you say religion is a scam…??? Of course, it is legit, accepted by all the people.
WHAT IS RELIGION :
We have our own religious beliefs, sentiments, emotions, hope and above all, it has our FAITH in it. Religion cannot be a scam. If religion is not a scam then why is it created as an issue and made like a scam…??
THE JOURNEY OF RELIGION :
According to any survey or search, it is believed that Hinduism is the first religion which was started. This religion has 33 highly virtuous and are worshipped as the Lord's. Islam, Christianity are all started after the Hinduism was already originated.
So, we can believe that everybody were first hindus and then they were converted to particular religions like Islam, Christianity, Muslims, Jains and many other religions. If we see the history of our own ancestors, we will understand that we are all converted.
Now again, the issues are started relating to religion and conversion. First thing, I don't understand why we need to create an issue on religion..?? What is the purpose of this issue..?? What can anybody gain from this conversion or why are the arguments on religion..??
As per all the religions, we are just a body.. that's it., and the body is going to get demolished after death. Only the soul will be involved in the recycling of births and deaths, not the body… Who knows in the next birth in which religion we are going to take birth..??
READ my BLOG – "PHANTASM", which speaks about a chat between a human and a soul, which illuminates the role of soul and the body.
Is anyone sure or can give assurance that even in my next birth also, I'll take birth in the same religion… Can anyone guarantee this…?? No, no-one can predict the future. We always learned to live in the present and safeguard your future, so that in the future we or our next generation should not face any problem.
But, here the future is totally unpredictable. Here future means – the next birth and in this present situation if we keep on going to create problems relating to religion, then, do you people actually think we are safeguarding our next generation or complicating their lives..??
Among us, many of us have suffered a lot and we grew up. We also think that our next generation should not suffer the same way. But, this issue is definitely complicating the life of the next generation.
WHY A PERSON DOES RELIGION CONVERSION..?? : There can be three main reasons why a person wants to get converted from one religion to other:
– the person might be attracted to that religion
– the person might be helplessness or coercive
– the person may see himself benefited
We cannot talk about those persons who are attracted to any religion or who benefit from the conversion. But I want to particularly talk about those persons who are helpless or coercive… What about them…??? After the conversion neither their religion is accepting them back again nor the converted religion is helping them and the situation ends up in such a way that those persons are left out to live up their life without any religion..??
SNATCHING THE RELIGION :
Can you imagine those people who are left out to live up their life without any religion..?? No, we can't imagine. I have seen a real life example : A lady, who converted herself to another religion, going against her family and kids, as she was helpless and needed peace in life.
Soon after the conversion she realised that nothing had changed in her life. The complications and problems keep on increasing and when she questioned the person who converted her to another religion..??
Maybe still you didn't accept God whole-heartedly or still you didn't forget your previous Lords and she has been left to live her life. Now her position is neither she is following the religion in which she was born nor she is following the religion in which she got converted.
LIFE WITHOUT RELIGION :
Life without religion will be like – no emotions, no feelings, no attachment, no sacraments, no faith, no belief, no trust – a big disaster for humanity. I have mentioned this in one of my previous blogs, " FEW PROPHECIES BY LORD MAHAVEER", where you will be able to see how life would be without religion.
So please don't make religion an issue. Let the people live with their own religion – whether they are attracted or they are helpless, let them decide which RELIGION they want to follow.
"LIVE AND LET LIVE…"
" LIVE IN HARMONY,
HUMANITY FOLLOWS…. "
9,672 total views, 45 views today