INVOKING JAIN SAINTS – A TRUE INSPIRATION
JAIN MONKS INSPIRATIONAL START TOWARDS THE LIFE OF ASCETICISM:
              An inspirational approach and journey of our jain saints, who are also known as jain MONK'S. Jain monks were also called nirgrantha (bondless) in the past. Sadhu's and muni's are used for male monastis while sadhvi's for female. Initially, it starts with the procession in which the person disposes his wealth preceded by another ritual to receive OGHO (a small broom like thing made of wool) from their mentor as a symbol of welcome into the saints life. They put the clothes of monk's and pluck out their hairs from their heads.
                     To convert their life into ascetic (avoiding physical pleasures and living a simple life) way, they need to get permission from their elders and family. In this whole text of Jain saints, I will talk about our Jain saints, their main vows or the MAHAVRATAS and their asceticism., (i.e) living a simple life and avoiding all other comforts and pleasures. Next, I'll write about the promises or the MAHAVRATAS which our saints accept while accepting the monk's life also called "DIKSHA".   
WHO ARE JAIN SAINTS…?? From ignorant darkness to a knowledgeable light, there is always a guru who leads us. Those gurus are MONK'S, also called jain saints.
FIVE GREAT VOWS/MAHAVRATAS : The following are the five mahavratas also called as five great vows of our saints.
AHIMSA : Non-violence against very small or tiny animals. They protect watery organisms by drinking boiled water, airy organisms by not taking air through hands, by not feeding the green n leafy vegetables and not walking on green grasses they save the botanical organisms. Living away from fire they protect fire animals and don't use jewels or any other ornaments to save earthy organisms.
SATHYA (TRUTH) : They won't lie while facing any situation.
ASTEYA (NON-STEALING) : Our saints won't even pick the soil from the ground without permission.
BRAHMACHARYA (CELIBACY OR CHASTITY) : Muni or male monk's will not touch any lady or a girl or an aged woman or even the new born girl who is a day old and jain sadhvi will follow the same vice versa.
APARIGRAHA (NON-ATTACHMENT) : They don't have wealth, houses or offices of their own or any such facilities. They are totally free from all the bondages and families too.                           
                      So, these are the great five  vows of our jain saints. These great vows are like therapy for everyone to learn and improve our living.
RULES OF CONDUCT : Jain saints follow their daily routine which is like their ethics or conduct rules and is applicable for all saints. Before Lord Mahavir's death, our saints were often asked to be in complete solitude, to identify the soul. But after Lord Mahavir's death, the ascetics divided themselves in groups. Our jain ascetics avoid social life and all other activities around the world. All their activities have only one goal (i.e) self-purification.     
            Our monk's rise up at 5.00a.m, and some even more early by 2.00am. They do pratikraman (apologizing for all the deeds they do in the whole day) twice, everyday. Ascetics do not have their home and spend their life in austerity. They avoid electricity, mobile's, transport and such services. Monk's don't take baths either. Jain saints leave all their possessions and rely on food and shelter in the Jain community.
Ascetics mainly get involved in meditation, seeking knowledge and living a disciplined life. Daily life is established on austerity and worship. Defecation takes place in open whereas urination in a shallow pan, which is emptied on dry ground. They don't use the bed for sleep. They wear white seamless clothes. Therefore, our monk's daily routine relies on five great vows or MAHAVRATAS and the obligatory actions that are framed, and each monk is encouraged to do it daily
INVOKING JAIN SAINTS : After knowing the daily routine, five vows and how they are an inspiration, now, let us know the benefits by invoking our saints. It's our privilege to be a jain and belong to this community where our saints, like guru's, enlighten our life through their sermons, shows the path to reach salvation. So invoking them is beneficial.
BENEFITS OF INVOKING: Here are the benefits listed below:     
Ignorant dark darkness is destroyed.   
Degradation of low caste.                     
Unbroken good fortune.                       
The sins of innumerable things are destroyed.
Procuring Tirthankar's naam karma.   
We are obeying our God's sayings.                   
 MOST IMPORTANT TO KNOW:   One more important thing about our jain saints is if we do Guru Vandan (invoking our saints) 18,000 (Eighteen thousand) times in our lifetime, we will be saved from one stage of hell.    Lastly, our saints, when they accept saint's life they are titled as MUNI. Later, according to their sacrifices and austerity, they get the title of panyas and finally they become the ACHARYA.
600 total views, 3 views today
RELIGION – A SCAM OR LEGIT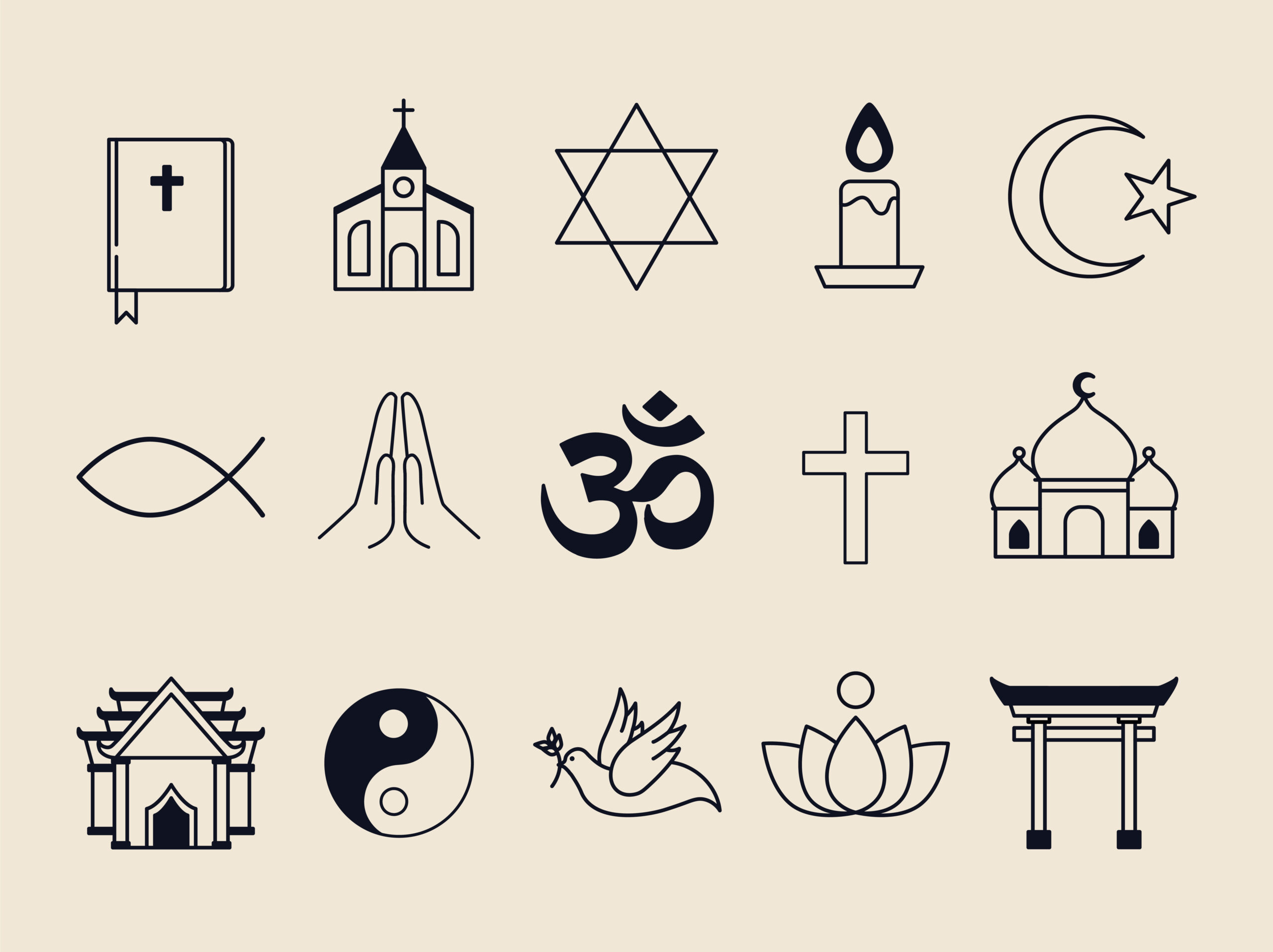 TITLE : RELIGION – A SCAM OR LEGIT
RELIGION – A SCAM OR A LEGIT :
Before arguing about religion, relating to any issue, let me ask you all – is religion a scam or a legit…??? 100% of you people will be asking me… how dare you say religion is a scam…??? Of course, it is legit, accepted by all the people.
WHAT IS RELIGION :
We have our own religious beliefs, sentiments, emotions, hope and above all, it has our FAITH in it. Religion cannot be a scam. If religion is not a scam then why is it created as an issue and made like a scam…??
THE JOURNEY OF RELIGION :
According to any survey or search, it is believed that Hinduism is the first religion which was started. This religion has 33 highly virtuous and are worshipped as the Lord's. Islam, Christianity are all started after the Hinduism was already originated.
So, we can believe that everybody were first hindus and then they were converted to particular religions like Islam, Christianity, Muslims, Jains and many other religions. If we see the history of our own ancestors, we will understand that we are all converted.
Now again, the issues are started relating to religion and conversion. First thing, I don't understand why we need to create an issue on religion..?? What is the purpose of this issue..?? What can anybody gain from this conversion or why are the arguments on religion..??
As per all the religions, we are just a body.. that's it., and the body is going to get demolished after death. Only the soul will be involved in the recycling of births and deaths, not the body… Who knows in the next birth in which religion we are going to take birth..??
READ my BLOG – "PHANTASM", which speaks about a chat between a human and a soul, which illuminates the role of soul and the body.
Is anyone sure or can give assurance that even in my next birth also, I'll take birth in the same religion… Can anyone guarantee this…?? No, no-one can predict the future. We always learned to live in the present and safeguard your future, so that in the future we or our next generation should not face any problem.
But, here the future is totally unpredictable. Here future means – the next birth and in this present situation if we keep on going to create problems relating to religion, then, do you people actually think we are safeguarding our next generation or complicating their lives..??
Among us, many of us have suffered a lot and we grew up. We also think that our next generation should not suffer the same way. But, this issue is definitely complicating the life of the next generation.
WHY A PERSON DOES RELIGION CONVERSION..?? : There can be three main reasons why a person wants to get converted from one religion to other:
– the person might be attracted to that religion
– the person might be helplessness or coercive
– the person may see himself benefited
We cannot talk about those persons who are attracted to any religion or who benefit from the conversion. But I want to particularly talk about those persons who are helpless or coercive… What about them…??? After the conversion neither their religion is accepting them back again nor the converted religion is helping them and the situation ends up in such a way that those persons are left out to live up their life without any religion..??
SNATCHING THE RELIGION :
Can you imagine those people who are left out to live up their life without any religion..?? No, we can't imagine. I have seen a real life example : A lady, who converted herself to another religion, going against her family and kids, as she was helpless and needed peace in life.
Soon after the conversion she realised that nothing had changed in her life. The complications and problems keep on increasing and when she questioned the person who converted her to another religion..??
Maybe still you didn't accept God whole-heartedly or still you didn't forget your previous Lords and she has been left to live her life. Now her position is neither she is following the religion in which she was born nor she is following the religion in which she got converted.
LIFE WITHOUT RELIGION :
Life without religion will be like – no emotions, no feelings, no attachment, no sacraments, no faith, no belief, no trust – a big disaster for humanity. I have mentioned this in one of my previous blogs, " FEW PROPHECIES BY LORD MAHAVEER", where you will be able to see how life would be without religion.
So please don't make religion an issue. Let the people live with their own religion – whether they are attracted or they are helpless, let them decide which RELIGION they want to follow.
"LIVE AND LET LIVE…"
" LIVE IN HARMONY,
HUMANITY FOLLOWS…. "
9,702 total views, 25 views today