FEELINGS – A REFLECTION OF HUMAN'S HEART
SYNOPSIS: It is a reaction or an emotional state, an idea, or any belief derived from an intuitive understanding of something. Human feelings are the most non-verbal ways through which a person expresses his intuitive emotions. Each and every person has a unique way to express their emotions to others. The feeling may vary from one situation to another. For example 
Feeling sympathetic (having emotion to other living beings). 

The feeling can be defined as a sense of touch.

An emotional quality in the work of activists. 

Having strong feelings for someone. Strong feelings could be overwhelming or it makes you act rationally.
FEELINGS RECORDED IN JAIN RELIGION: No matter how much a human is smart, talented or clever but unless he produces peaceful reforms through his feelings, the outer substance won't give you minimal happiness. The soul should be filled with 12 feelings every day in life so that in any situation the human will not be sad and does not tie bad karma's. The following are those 12 feelings :    
ANITYA BHAVNA (PERISHING FEELING):

In

life, we have met many things that give luxuries to us. But those all luxury things are only for a period of time and after that those products perish. If we are addicted to luxury, then we will be sad when things get perishing. If addiction is more, the feeling of pain to lose will also be more. Instead of being unhappy, when the luxury things come and go, it is better to remain detached by devouring the soul with eternal feeling when the things come to you. All the products or things of this world are not immortal. Only and only our soul is immortal. So, use the product but don't get attached.
ASHARAN BHAVNA (SHADOWLESS FEELING):

We are bound with many relationships like father, mother, son, daughter, wife and with many things like owning a product and many more things around us and a feeling that either we rely on them or they rely on us, just like a shadow. But the wise man says, for all those things, it's a shadowless feeling (i.e to rely on one another). Only and only one is to be accepted with the feeling as of shadow and that is our LORD, and only he is reliable.
SANSAR BHAVNA ( EARTHLY FEELING):

As we are being surrounded by so many conflicts, situations in everyday life. In all circumstances, by filling the soul with the spirit of the world in order to avoid the miseries of the world, accept the refuge of GOD which will get the ultimate rank.
EKATVA BHAVNA (UNITY FEELING):

In this world, I have no one and I'm no not anyone's. To think about it is a feeling of unity because we came along and we will go alone. To get rid of all the attachments and improve my quality, that's my unity feeling.
ANYATVA BHAVNA ( OTHERNESS FEELING):

Just as the things of others are not ours, similarly our things are also not ours. This is otherness feeling. Mainly feelings arise because of the body and if we stop considering our body then there will be no feeling itself. My only companion is the soul as the soul is eternal.
ASUCHI BHAVNA (NASTY FEELING):

We
Humans love our bodies so much and to overcome this attachment, there are nasty feelings. The raw material which we put in any factory gives a very nice outcome but if any material is put inside the body, the outcome is defecation. Our body is like a gully. Not to waste the time in decorating the body, instead, give the time for meditation.
ASHRAF BHAVNA ( INFUSION FEELING):

While performing any action if the soul thinks of greed, selfishness, and materialism, the result of the work will be the bondage of karma and that is because we are not stopping the negative feelings. Ashraf feelings are those who stop the negativity which is inside us through our feelings.
SANVAR BHAVNA ( EMBELLISHING FEELING):

While performing any action if the soul thinks of spirituality, then the result of the work will be the destruction of karma and that is because we threw out the negative feelings. Embellishing feelings are those who not only throw out the negativity from our body but also helps in inhaling the positivity that is embellishing our inner soul.
NIRJARA BHAVNA ( DETERMINED FEELING):

By doing austerity, we get rid of even the determining karma. The Karmas which are stable also get destroyed because of austerity. If austerity is the reason then determined is the only way. When gold burns in the fire, then only its true form gets revealed. In the same way, when your soul does Austerity, its real form gets revealed. So for finishing the determining karma, Austerity is always to be respected.
DHARMA MAHATYAMAYA BHAVNA (RELIGION GREATNESS FEELING):

Religion is the only protector and savior. What we are doing and what we are getting is always because of our strong religion and we should have a strong belief in it because it is our Jain religion where every creature is bound in their own limits.
LOKSWAROOP BHAVNA:

We, in this world, come across various circumstances like marriages, funerals, parties, gatherings, etc., everywhere is either sad or happy. To get rid of all these things, we have to forget all the relations and remember only the GOD's devotion. Having fondness and devotion towards our Lord helps in rescuing the excursion of the life and death cycle.
BODHI DURLAB BHAVNA:

While cruising in this eternal world, it is very rare for a man to get a proper vision because, since time immemorial, the creature lives in the flesh. When any living being goes to salvation, then another living being leaves from there and goes to the real world and to come out from reality is very rare. What birth we get, in which way we will take birth, what food we will have, to which religion will belong, and many more questions???  It's all because of our holy rising, we took birth in the Jain religion. After being a Jain, if we waste our life in attachments, grudges, sleep, laziness then when we will learn and follow the sacraments of our religion. The conduct of religion is rare. when I get bored or show low interest in our religion, with this feeling I fulfill the soul and move ahead in our religion.
675 total views, 3 views today
RELIGION – A SCAM OR LEGIT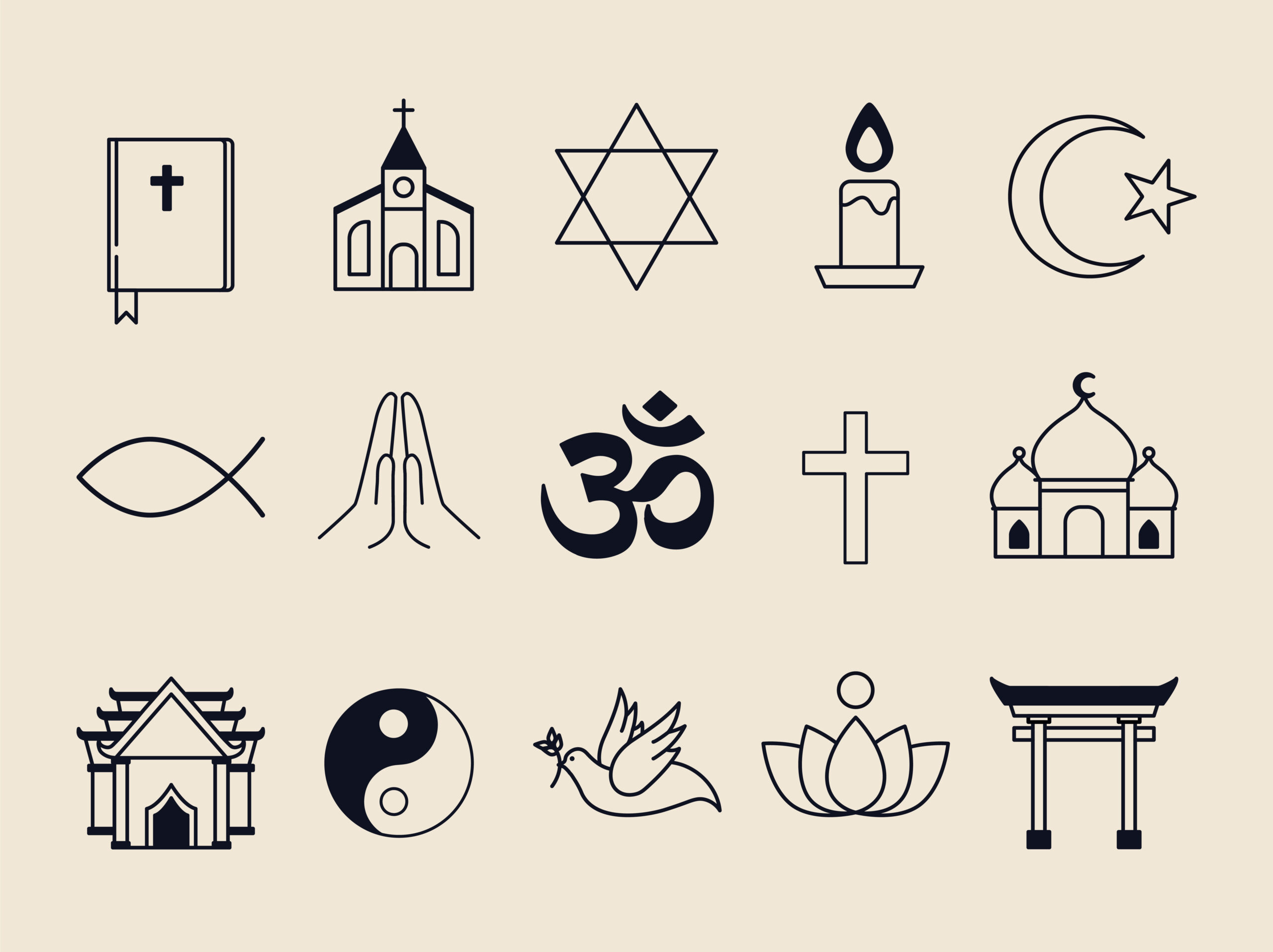 TITLE : RELIGION – A SCAM OR LEGIT
RELIGION – A SCAM OR A LEGIT :
Before arguing about religion, relating to any issue, let me ask you all – is religion a scam or a legit…??? 100% of you people will be asking me… how dare you say religion is a scam…??? Of course, it is legit, accepted by all the people.
WHAT IS RELIGION :
We have our own religious beliefs, sentiments, emotions, hope and above all, it has our FAITH in it. Religion cannot be a scam. If religion is not a scam then why is it created as an issue and made like a scam…??
THE JOURNEY OF RELIGION :
According to any survey or search, it is believed that Hinduism is the first religion which was started. This religion has 33 highly virtuous and are worshipped as the Lord's. Islam, Christianity are all started after the Hinduism was already originated.
So, we can believe that everybody were first hindus and then they were converted to particular religions like Islam, Christianity, Muslims, Jains and many other religions. If we see the history of our own ancestors, we will understand that we are all converted.
Now again, the issues are started relating to religion and conversion. First thing, I don't understand why we need to create an issue on religion..?? What is the purpose of this issue..?? What can anybody gain from this conversion or why are the arguments on religion..??
As per all the religions, we are just a body.. that's it., and the body is going to get demolished after death. Only the soul will be involved in the recycling of births and deaths, not the body… Who knows in the next birth in which religion we are going to take birth..??
READ my BLOG – "PHANTASM", which speaks about a chat between a human and a soul, which illuminates the role of soul and the body.
Is anyone sure or can give assurance that even in my next birth also, I'll take birth in the same religion… Can anyone guarantee this…?? No, no-one can predict the future. We always learned to live in the present and safeguard your future, so that in the future we or our next generation should not face any problem.
But, here the future is totally unpredictable. Here future means – the next birth and in this present situation if we keep on going to create problems relating to religion, then, do you people actually think we are safeguarding our next generation or complicating their lives..??
Among us, many of us have suffered a lot and we grew up. We also think that our next generation should not suffer the same way. But, this issue is definitely complicating the life of the next generation.
WHY A PERSON DOES RELIGION CONVERSION..?? : There can be three main reasons why a person wants to get converted from one religion to other:
– the person might be attracted to that religion
– the person might be helplessness or coercive
– the person may see himself benefited
We cannot talk about those persons who are attracted to any religion or who benefit from the conversion. But I want to particularly talk about those persons who are helpless or coercive… What about them…??? After the conversion neither their religion is accepting them back again nor the converted religion is helping them and the situation ends up in such a way that those persons are left out to live up their life without any religion..??
SNATCHING THE RELIGION :
Can you imagine those people who are left out to live up their life without any religion..?? No, we can't imagine. I have seen a real life example : A lady, who converted herself to another religion, going against her family and kids, as she was helpless and needed peace in life.
Soon after the conversion she realised that nothing had changed in her life. The complications and problems keep on increasing and when she questioned the person who converted her to another religion..??
Maybe still you didn't accept God whole-heartedly or still you didn't forget your previous Lords and she has been left to live her life. Now her position is neither she is following the religion in which she was born nor she is following the religion in which she got converted.
LIFE WITHOUT RELIGION :
Life without religion will be like – no emotions, no feelings, no attachment, no sacraments, no faith, no belief, no trust – a big disaster for humanity. I have mentioned this in one of my previous blogs, " FEW PROPHECIES BY LORD MAHAVEER", where you will be able to see how life would be without religion.
So please don't make religion an issue. Let the people live with their own religion – whether they are attracted or they are helpless, let them decide which RELIGION they want to follow.
"LIVE AND LET LIVE…"
" LIVE IN HARMONY,
HUMANITY FOLLOWS…. "
9,668 total views, 41 views today