JAIN – A WAY TOWARDS VICTORY
MEANING OF BEING A JAIN: 
                  To start with this community, first, what is the meaning of Jain? We worship Jain temples, but why? Is it a rule to worship a temple in this religion? We pray to God but for whom? Like such many more queries… But I'll start with the meaning of Jain?? "Jain" word is derived from the Sanskrit word "Jina" which means victory, over the life's stream of re-births through spiritual life. JAINISM is a way that is underlining the betterment of human behavior and liberation of the soul, particularly through asceticism and/or non-violence against all living creatures.
JAIN'S CHRONICLE:
                   Jain religion is like a hardcore diamond, who receive it will get an opportunity to reach salvation. We haven't got Jain religion so easily. Before 2600 years, our TIRTHANKARA, LORD MAHAVEER formed a quadrant organization, after which if we see the perspective of our Indian history, many obstacles, many storms and attacks happened and even many evil elements have tried to harm our Jain religion. Temples and Jain statues have been destroyed in thousands. Many Monk's were beheaded. Even after so many attacks and counter-offensive, our religion sustained, its impact spreads, why, what's the reason? because its ethics foundation is very strong.
                   Jain religion strictly gives importance to ethics, not too publicity. This religion does not talk of flying in the air of publicity but teaches us that how to put our feet on the ground with ethics and on that path how to do progress and development.
                   Jain religion's history should be remembered for those glorious mothers who feed their kids not only with the milk but also teach the theory and ethics of our religion. The one, who got the victory on self, controlled his mind and senses, and kept ethics as prime and not publicity, reached salvation, they are our LORD TIRTHANKARA'S. We are their followers and disciples.
THE PRINCIPLES WHICH LEAD US TOWARDS VICTORY :
                   The following are the main principles of Jains that lead a person (Jain) towards victory. They are :
AHIMSA ( non-violence): AHIMSA means, 'not to injure', 'not to harm', 'compassion'. The word is derived from a SANSKRIT word ' HIMSA' means 'to strike', it is injury or harm and AHIMSA is the opposite of HIMSA. It is also referred to as 'NON – VIOLENCE'. AHIMSA is the touchstone by which all deeds are estimated. AHIMSA in the Jain religion applies to the avoiding of harming any living creatures knowingly or unknowingly by deeds, words, or even thoughts.
APARIGRAHA(non-attachment): Aparigraha is related to the concept of non-attachment and non-possessiveness to any worldly living or non-living things or pleasures. Aparigraha is the opposite of aparigraha and it is strongly believed that aparigraha is like an obstacle for any human to reach salvation, wherein APARIGRAHA is one of the main virtues in JAINISM. The worldly things and pleasures create obstacles in the form of greed, wealth, jealousy, EGO, selfishness and because of these worldly things, a human can't come out from the bondage of birth – rebirth cycles.
ASCETICISM (avoiding physical pleasures n living a simple life): Asceticism is also termed as "RENUNCIATION". Jain monks and ascetics practice ascetics' vow after renouncing all relations and possessions. They practice complete CELIBACY, which is like an aroma of our Jain religion. Jain Monk's follows a very strict diet which excludes leafy and rooty vegetables too. They do not touch or share a sitting platform with a person of the opposite sex. Ascetics discard all their belongings to reach a higher spiritual level.
ANEKANTAVADA (many-sidedness or allowing everyone to put their viewpoints): Anekantavada means many-sidedness. It states the quality of our spiritual facts that emerged in ancient Indian history. It is mentioned that to find out the reality or ultimate truth is complex as it has various aspects. According to JAINISM, any single fact, any particular statement, or any sayings by a human can't actually narrate the nature of truth or perfect truth. To tell us the perfect truth, this intelligence is understood only by the omniscient, and they are our LORD TIRTHANKARA'S. Other beings and their statements are incomplete truth or maybe partial truth. Anekantavada is also stated as the theory of relative pluralism.
                These are the main four doctrines of the Jain religion but there are a few more fundamental principles in JAINISM and they are:
DAYA ( COMPASSION / TENDERNESS): Daya is also said as 'compassion', 'tenderness', Mercy, pity…etc.., This is also a very important doctrine in the Jain religion. JAIN'S believes that all human beings, plants and animals, and even those who are living souls should be considered of equal value and should be treated with compassion and respect.
AUSTERITY (TAP): AUSTERITY also means control, which is done willingly by any person leaving their bodily comforts in order to discipline the mind from passion and pleasures. Austerity can be done in various ways. It should be done for your body or mental peace, but if it is paining others ( even your children) in any way, then it's of no worth because our Jain religion permits us to give pain to our body (Kaya), but not to others.
             !!!!…JAI JINENDRA…!!!
1,056 total views, 3 views today
RELIGION – A SCAM OR LEGIT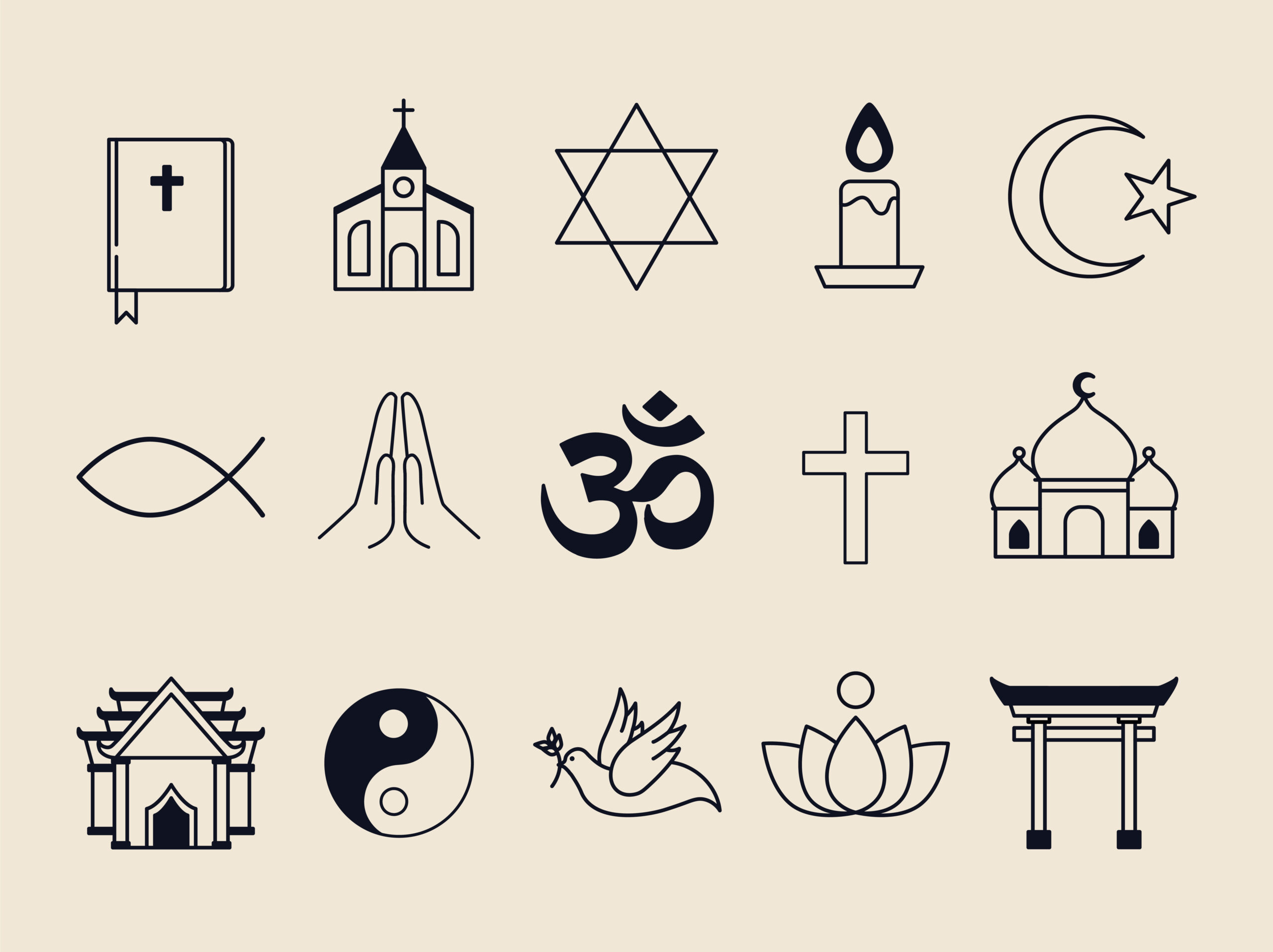 TITLE : RELIGION – A SCAM OR LEGIT
RELIGION – A SCAM OR A LEGIT :
Before arguing about religion, relating to any issue, let me ask you all – is religion a scam or a legit…??? 100% of you people will be asking me… how dare you say religion is a scam…??? Of course, it is legit, accepted by all the people.
WHAT IS RELIGION :
We have our own religious beliefs, sentiments, emotions, hope and above all, it has our FAITH in it. Religion cannot be a scam. If religion is not a scam then why is it created as an issue and made like a scam…??
THE JOURNEY OF RELIGION :
According to any survey or search, it is believed that Hinduism is the first religion which was started. This religion has 33 highly virtuous and are worshipped as the Lord's. Islam, Christianity are all started after the Hinduism was already originated.
So, we can believe that everybody were first hindus and then they were converted to particular religions like Islam, Christianity, Muslims, Jains and many other religions. If we see the history of our own ancestors, we will understand that we are all converted.
Now again, the issues are started relating to religion and conversion. First thing, I don't understand why we need to create an issue on religion..?? What is the purpose of this issue..?? What can anybody gain from this conversion or why are the arguments on religion..??
As per all the religions, we are just a body.. that's it., and the body is going to get demolished after death. Only the soul will be involved in the recycling of births and deaths, not the body… Who knows in the next birth in which religion we are going to take birth..??
READ my BLOG – "PHANTASM", which speaks about a chat between a human and a soul, which illuminates the role of soul and the body.
Is anyone sure or can give assurance that even in my next birth also, I'll take birth in the same religion… Can anyone guarantee this…?? No, no-one can predict the future. We always learned to live in the present and safeguard your future, so that in the future we or our next generation should not face any problem.
But, here the future is totally unpredictable. Here future means – the next birth and in this present situation if we keep on going to create problems relating to religion, then, do you people actually think we are safeguarding our next generation or complicating their lives..??
Among us, many of us have suffered a lot and we grew up. We also think that our next generation should not suffer the same way. But, this issue is definitely complicating the life of the next generation.
WHY A PERSON DOES RELIGION CONVERSION..?? : There can be three main reasons why a person wants to get converted from one religion to other:
– the person might be attracted to that religion
– the person might be helplessness or coercive
– the person may see himself benefited
We cannot talk about those persons who are attracted to any religion or who benefit from the conversion. But I want to particularly talk about those persons who are helpless or coercive… What about them…??? After the conversion neither their religion is accepting them back again nor the converted religion is helping them and the situation ends up in such a way that those persons are left out to live up their life without any religion..??
SNATCHING THE RELIGION :
Can you imagine those people who are left out to live up their life without any religion..?? No, we can't imagine. I have seen a real life example : A lady, who converted herself to another religion, going against her family and kids, as she was helpless and needed peace in life.
Soon after the conversion she realised that nothing had changed in her life. The complications and problems keep on increasing and when she questioned the person who converted her to another religion..??
Maybe still you didn't accept God whole-heartedly or still you didn't forget your previous Lords and she has been left to live her life. Now her position is neither she is following the religion in which she was born nor she is following the religion in which she got converted.
LIFE WITHOUT RELIGION :
Life without religion will be like – no emotions, no feelings, no attachment, no sacraments, no faith, no belief, no trust – a big disaster for humanity. I have mentioned this in one of my previous blogs, " FEW PROPHECIES BY LORD MAHAVEER", where you will be able to see how life would be without religion.
So please don't make religion an issue. Let the people live with their own religion – whether they are attracted or they are helpless, let them decide which RELIGION they want to follow.
"LIVE AND LET LIVE…"
" LIVE IN HARMONY,
HUMANITY FOLLOWS…. "
9,703 total views, 26 views today