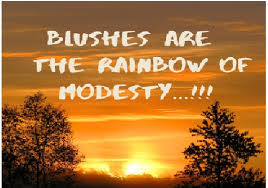 NATURE OF TODAY'S PERSON – MODEST OR SHOW- OFF…??? :
                       In today's world, a person earns a lot of money, builds a reputation, makes a lot of friends, etc…. but lacks in discipline, modesty, behavior, and manners a lot. Many people believe in show-off and have an ostentatious nature, while modesty lies far away.
MODESTY… MEANS WHAT ??? 
                       Modesty generally states a decent, simple, or unassuming behavior.  It means, "having or showing a moderate or humble estimate of merits, importance, etc… free from vanity, egotism, boastfulness or great pretensions;….. free from ostentatious or showy extravagance;….. Having or showing regard for the decencies of behavior, speech, etc… So, modesty can be defined in many ways. It's on us how we carry modesty in our life. Through this way, we can unload modesty and make it a part of our nature and religion. There are a few ways or steps which specify the modest nature of a person. They are:
It signifies a humble attitude and a willingness to show humbleness to others.

A modest person will admit the fact that he doesn't know everything, and he will seek advice and opinions for sure from his near ones.

A modest person will not interrupt another person who is giving advice or guiding him for any matter.

Telling about your achievements regularly or repeatedly to others or to those who already knew it, could be bragging.

If anyone is complimenting you on any of your achievements, accept it gracefully but don't let it feed into your ego. Instead, you can thank them for the compliment and do the same.

A modest person will always keep others' needs into consideration, before his own needs, because of the tendency to help them in any way.
MODESTY  TOWARDS RELIGION: The above-mentioned ways or steps are related to human behavior, but the below-given ways signify the modesty by a person is towards nature and religion. 
Every morning after wake-up, remembering the TIRTHANKAR and counting 8 (EIGHT) NAVKAR for destructing the 8 (EIGHT) KARMA'S.

Elders should be bowed down and greeted and get blessed by the elders. 

Move to temple.   

Read or study religious beliefs and books daily as needed.   

Before going to bed, count 7 (SEVEN) NAVKAR to overcome fear.                       

Don't have food while standing, sleeping, walking, watching TV, etc… It's like disrespecting the food.

Eat the food properly and complete it fully. Don't throw or leave the food on the plate.         

Tenderness to fellow beings.           

Give food to animals, pets, and birds with our own hands.                                         

Respect our parents. It is our parents who thought us to sit, drink, read, write, eat, etc… and become capable people to face the ups-downs in our life. They thought us good sacraments. For anything or any purpose, our choice is primary for our parents.                                                   

We need to listen and should believe in our elders and saints.                               

Don't get angry and disrespect anyone.
                    So friends, live a modest life and I hope the above ways will help you in doing the same.
A SIMPLE EXAMPLE ENCOURAGING MODESTY:
                 There are many ways to find MODESTY in humans, but the one which I'm going to speak about is realistic and necessary to be accepted by all of us. In today's world, everybody is good enough to build rules and no one is even interested in knowing that the rules which we made first apply for ourselves and then for others. Everyone is ready to judge others. But when it's time for self, they defend themselves with explanation, blaming others, etc… It's easy to judge and blame others, but it is more difficult to see wrong in ourselves.
                 I'll share a story with you all relating to this topic. Once a mother got tired because of her son's habit of eating jaggery more. She takes her son to MR. MAHATMA GANDHI (father of Nation – INDIA) and says to him about her son's habit of eating jaggery. She says to BAPU (MR.MAHATMA GANDHI) that you are the father of our nation, if you will say to my son, then he'll stop his habit of eating excess jaggery. BAPU said to come back after a week. After one week, the lady went to meet BAPU with her son and BAPU said, Son! eating excess jaggery will fall you ill and not good for your health too, so stop eating it and both the mother and her son went.
                    PANDIT NEHRU was watching this whole conversation and he asked BAPU, that's what you wanted to say them, then you could have said them last week itself. Why did you call them a week later? At that time BAPU smiled and said, NEHRU, I'm also eating jaggery and if I'm eating jaggery then how can I say to the boy, don't eat because it's not good for your health? Unless I stop eating jaggery, how I can stop others from eating it. Whatever the rules are, however they are built and in whichever way they are made by us, those rules are first applicable on me (on self) and then only on others.
507 total views, 3 views today
RELIGION – A SCAM OR LEGIT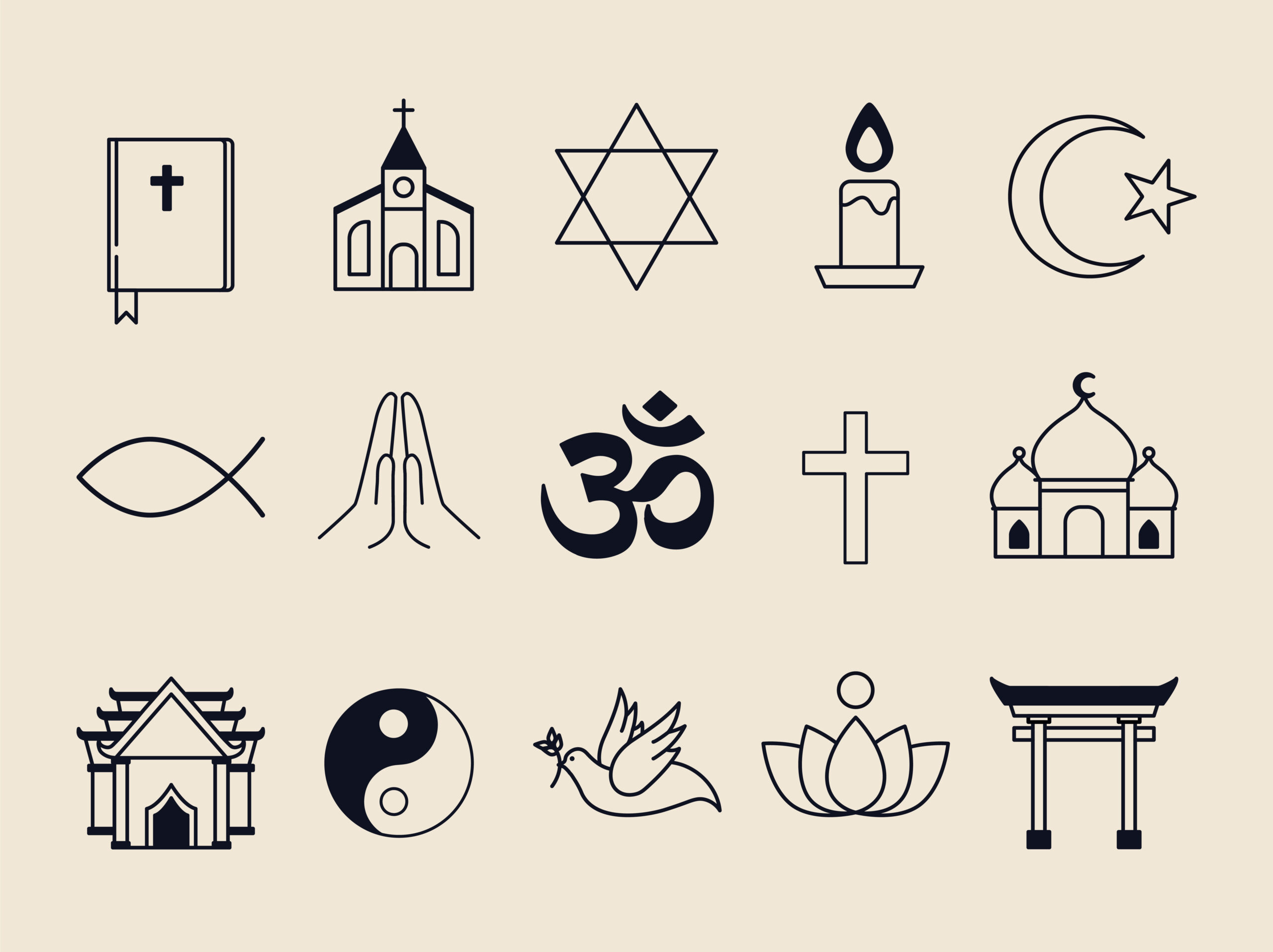 TITLE : RELIGION – A SCAM OR LEGIT
RELIGION – A SCAM OR A LEGIT :
Before arguing about religion, relating to any issue, let me ask you all – is religion a scam or a legit…??? 100% of you people will be asking me… how dare you say religion is a scam…??? Of course, it is legit, accepted by all the people.
WHAT IS RELIGION :
We have our own religious beliefs, sentiments, emotions, hope and above all, it has our FAITH in it. Religion cannot be a scam. If religion is not a scam then why is it created as an issue and made like a scam…??
THE JOURNEY OF RELIGION :
According to any survey or search, it is believed that Hinduism is the first religion which was started. This religion has 33 highly virtuous and are worshipped as the Lord's. Islam, Christianity are all started after the Hinduism was already originated.
So, we can believe that everybody were first hindus and then they were converted to particular religions like Islam, Christianity, Muslims, Jains and many other religions. If we see the history of our own ancestors, we will understand that we are all converted.
Now again, the issues are started relating to religion and conversion. First thing, I don't understand why we need to create an issue on religion..?? What is the purpose of this issue..?? What can anybody gain from this conversion or why are the arguments on religion..??
As per all the religions, we are just a body.. that's it., and the body is going to get demolished after death. Only the soul will be involved in the recycling of births and deaths, not the body… Who knows in the next birth in which religion we are going to take birth..??
READ my BLOG – "PHANTASM", which speaks about a chat between a human and a soul, which illuminates the role of soul and the body.
Is anyone sure or can give assurance that even in my next birth also, I'll take birth in the same religion… Can anyone guarantee this…?? No, no-one can predict the future. We always learned to live in the present and safeguard your future, so that in the future we or our next generation should not face any problem.
But, here the future is totally unpredictable. Here future means – the next birth and in this present situation if we keep on going to create problems relating to religion, then, do you people actually think we are safeguarding our next generation or complicating their lives..??
Among us, many of us have suffered a lot and we grew up. We also think that our next generation should not suffer the same way. But, this issue is definitely complicating the life of the next generation.
WHY A PERSON DOES RELIGION CONVERSION..?? : There can be three main reasons why a person wants to get converted from one religion to other:
– the person might be attracted to that religion
– the person might be helplessness or coercive
– the person may see himself benefited
We cannot talk about those persons who are attracted to any religion or who benefit from the conversion. But I want to particularly talk about those persons who are helpless or coercive… What about them…??? After the conversion neither their religion is accepting them back again nor the converted religion is helping them and the situation ends up in such a way that those persons are left out to live up their life without any religion..??
SNATCHING THE RELIGION :
Can you imagine those people who are left out to live up their life without any religion..?? No, we can't imagine. I have seen a real life example : A lady, who converted herself to another religion, going against her family and kids, as she was helpless and needed peace in life.
Soon after the conversion she realised that nothing had changed in her life. The complications and problems keep on increasing and when she questioned the person who converted her to another religion..??
Maybe still you didn't accept God whole-heartedly or still you didn't forget your previous Lords and she has been left to live her life. Now her position is neither she is following the religion in which she was born nor she is following the religion in which she got converted.
LIFE WITHOUT RELIGION :
Life without religion will be like – no emotions, no feelings, no attachment, no sacraments, no faith, no belief, no trust – a big disaster for humanity. I have mentioned this in one of my previous blogs, " FEW PROPHECIES BY LORD MAHAVEER", where you will be able to see how life would be without religion.
So please don't make religion an issue. Let the people live with their own religion – whether they are attracted or they are helpless, let them decide which RELIGION they want to follow.
"LIVE AND LET LIVE…"
" LIVE IN HARMONY,
HUMANITY FOLLOWS…. "
9,716 total views, 39 views today