NAVKAR – THE ETERNAL MANTRA
NAVKAR – THE ETERNAL PRAYER :
 I'll talk about the eternal Maha-MANTRA of Jains and that is "NAVKAR" also known as "NAMASKAR MAHAMANTRA". Navkar mantra is the most powerful and profound mantra that is immortal because it is beyond caste, community and religion. This mantra addresses the heavenly virtues and attainments of LORD TIRTHANKARAS, Siddhas, saints and monks. This is a perpetual or eternal prayer and on each word of this mantra several God's founded because among all omniscient divine prayers, it is the primary one. By regularly chanting this mantra with sincerity, dedication and devotion give a great cleansing effect on the individual's behaviour.
NAVKAR MANTRA IS PEERLESS AND ETERNAL- WHY ?
              The prime value of this mantra is its number 9, which is unbroken. If we multiply 9 with any number the answer will be the unbroken number 9 itself. The navkar mantra doesn't specify any name or address of any God or saints. The mantra respects all the qualities, attainments of those Noble souls who came into this world, discoloured their noble life's and showed the path of enlightenment to all other human beings. If we chant NAVKAR MANTRA, we will receive the blessing of all God's, saints and monks, and not from any individual Lord. Jain people don't ask any favour of benefits from any TIRTHANKARAS or saints. But definitely by chanting NAVKAR MANTRA, we get the blessings of all those Noble souls who descended their life and attained liberation. This mantra is small as it consists of only 68 characters, but its effects are very big. The way a gemstone box weighs less but has a much higher value, the same way NAVKAR MANTRA is even though it is small but it has its great importance.
NAVKAR MANTRA – 9 LINES AND THEIR MEANING: 
             This is the first prayer recited by all Jains, and while reciting, the devotee bows with respect to the PANCH PARMESHTHI (the Supreme five).
NAMO ARIHANTANAM (Those who have destroyed the four inimical karmas): ARI means "ENEMY" and HANT means "END". Those who are being worshipped by INDRADEV, who will never take birth again are the ARIHANT. Since birth, ARIHANT has these 4 exorbitant. 
# The blood colour is white
# Diet is invisibly invisible 
# Respiratory smells like lotus 
# Don't sweat
               I bow down to all the ARIHANT'S.
NAMO SIDDHANAM (The liberated souls):

Those who have attained liberation by destroying all 8 deeds (KARMA) are called Siddhas. I bow down to all SIDDHA'S.
NAMO AAYARIYANAM ( ACHARYA – The spiritual masters or divine leaders): In the absence of ARIHANT'S, the governance is managed by the acharyas or spiritual masters or the divine teachers. It illuminates the path of God everywhere like the sun and teaches the meaning of everything. I bow down to all the ACHARYAS.
NAMO UVAJJHAYANAM (UPADHYAY): Also known as Preceptors, are highly skilled in teaching the formulas and the origin of JAIN religion. I bow down to all the UPADHYAY'S. 
NAMO LOE SAVVA – SAHUNAM (SADHU- The monks or sages in the world):

Those who always help others and practices themselves are Monks. I bow down to all the Monks and the spiritual souls.
ESO PANCH NAMOKARO: I bow down to all the SUPREME FIVE ( PANCH PARMESHTHI). This line is dedicated to the SAMYAK DARSHAN (RIGHT FAITH), one among the three jewels of the JAIN religion. RIGHT FAITH is a vision of reality. One has to have a deep belief in any activity while performing or else without belief any activity performed for religion is fruitless.
SAVVA – PAVVAP- PANASANO: This line is dedicated to RIGHT KNOWLEDGE and destroying all my sins. It even means that the real nature of the living entity, the sound of speech, is known by it.
MANGLANANCH SAVVESIM: It means among all the auspicious and divine mantras. This line is dedicated to SAMYAK CHARITRA which means RIGHT CONDUCT. Only after having true recognition and true information, one can get liberation if the conduct is in conformity with it.
PADHMAM HAVEI MANGALAM: This line says NAVKAR MANTRA is the only principal one and eternal. This line is dedicated to SAMYAK TAP. A person who can maintain calmness, increase tolerance and decrease astringency and whose speculative imaginations get controlled is called TAP or Austerity. Austerity is to be done to get rid of bad karma's.
DIGNITY OF THE ETERNAL PRAYER: 
                 The dignity of this mantra is that it destroys all our sins and once the sins are destroyed, they're not regenerated. This mantra is eternal and holy. It is said that chanting this mantra brings great respect, patience, holiness for humans, and those who don't chant this mantra bring disrespect for them and ego, negativity around them. It starts with "NAMO" which means "NAMAN" (i.e) raise one's hat. This holy mantra's each word has a different established God (DEV) on it and it is the first and best among all other mantras.
471 total views, 3 views today
RELIGION – A SCAM OR LEGIT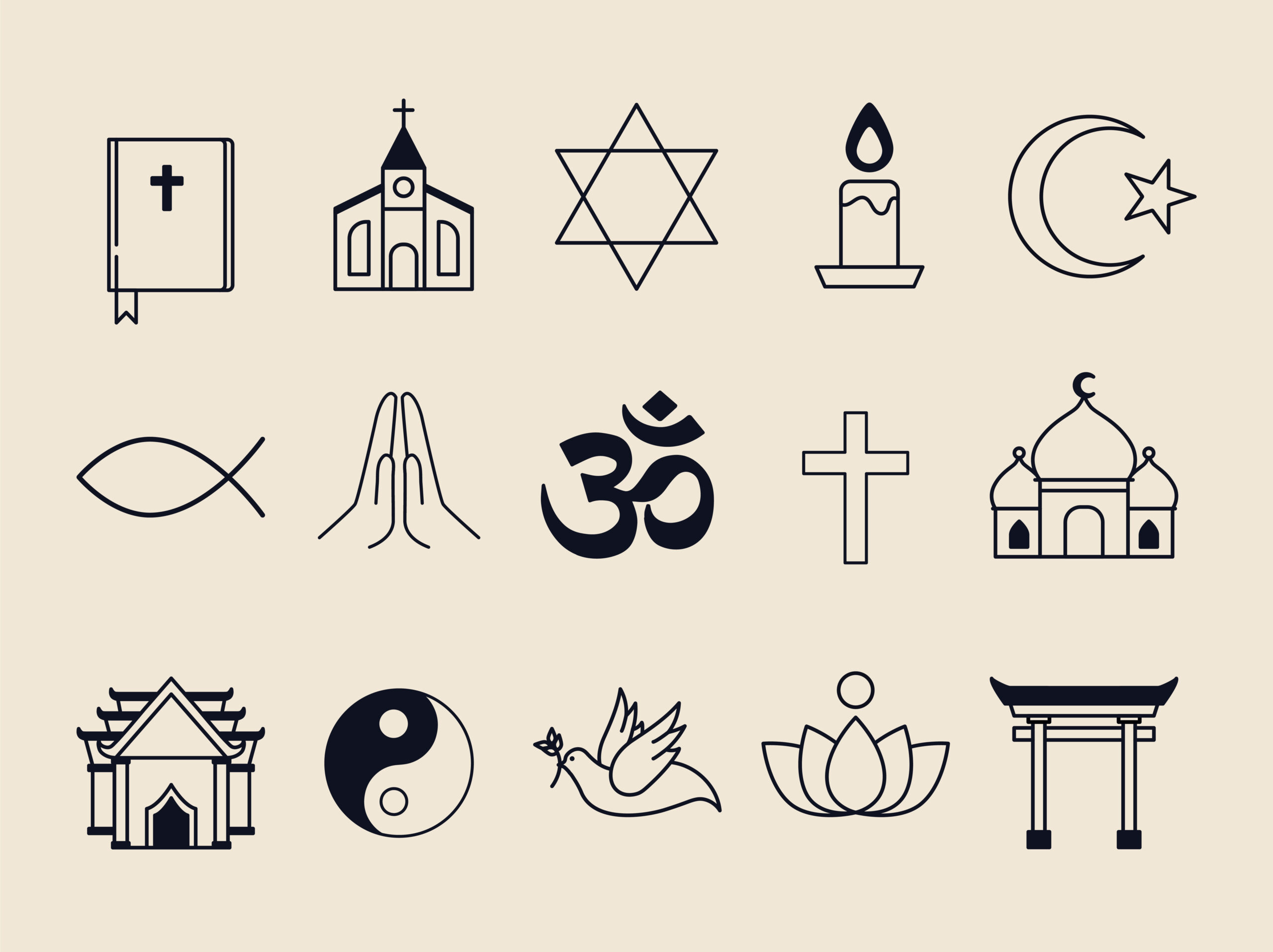 TITLE : RELIGION – A SCAM OR LEGIT
RELIGION – A SCAM OR A LEGIT :
Before arguing about religion, relating to any issue, let me ask you all – is religion a scam or a legit…??? 100% of you people will be asking me… how dare you say religion is a scam…??? Of course, it is legit, accepted by all the people.
WHAT IS RELIGION :
We have our own religious beliefs, sentiments, emotions, hope and above all, it has our FAITH in it. Religion cannot be a scam. If religion is not a scam then why is it created as an issue and made like a scam…??
THE JOURNEY OF RELIGION :
According to any survey or search, it is believed that Hinduism is the first religion which was started. This religion has 33 highly virtuous and are worshipped as the Lord's. Islam, Christianity are all started after the Hinduism was already originated.
So, we can believe that everybody were first hindus and then they were converted to particular religions like Islam, Christianity, Muslims, Jains and many other religions. If we see the history of our own ancestors, we will understand that we are all converted.
Now again, the issues are started relating to religion and conversion. First thing, I don't understand why we need to create an issue on religion..?? What is the purpose of this issue..?? What can anybody gain from this conversion or why are the arguments on religion..??
As per all the religions, we are just a body.. that's it., and the body is going to get demolished after death. Only the soul will be involved in the recycling of births and deaths, not the body… Who knows in the next birth in which religion we are going to take birth..??
READ my BLOG – "PHANTASM", which speaks about a chat between a human and a soul, which illuminates the role of soul and the body.
Is anyone sure or can give assurance that even in my next birth also, I'll take birth in the same religion… Can anyone guarantee this…?? No, no-one can predict the future. We always learned to live in the present and safeguard your future, so that in the future we or our next generation should not face any problem.
But, here the future is totally unpredictable. Here future means – the next birth and in this present situation if we keep on going to create problems relating to religion, then, do you people actually think we are safeguarding our next generation or complicating their lives..??
Among us, many of us have suffered a lot and we grew up. We also think that our next generation should not suffer the same way. But, this issue is definitely complicating the life of the next generation.
WHY A PERSON DOES RELIGION CONVERSION..?? : There can be three main reasons why a person wants to get converted from one religion to other:
– the person might be attracted to that religion
– the person might be helplessness or coercive
– the person may see himself benefited
We cannot talk about those persons who are attracted to any religion or who benefit from the conversion. But I want to particularly talk about those persons who are helpless or coercive… What about them…??? After the conversion neither their religion is accepting them back again nor the converted religion is helping them and the situation ends up in such a way that those persons are left out to live up their life without any religion..??
SNATCHING THE RELIGION :
Can you imagine those people who are left out to live up their life without any religion..?? No, we can't imagine. I have seen a real life example : A lady, who converted herself to another religion, going against her family and kids, as she was helpless and needed peace in life.
Soon after the conversion she realised that nothing had changed in her life. The complications and problems keep on increasing and when she questioned the person who converted her to another religion..??
Maybe still you didn't accept God whole-heartedly or still you didn't forget your previous Lords and she has been left to live her life. Now her position is neither she is following the religion in which she was born nor she is following the religion in which she got converted.
LIFE WITHOUT RELIGION :
Life without religion will be like – no emotions, no feelings, no attachment, no sacraments, no faith, no belief, no trust – a big disaster for humanity. I have mentioned this in one of my previous blogs, " FEW PROPHECIES BY LORD MAHAVEER", where you will be able to see how life would be without religion.
So please don't make religion an issue. Let the people live with their own religion – whether they are attracted or they are helpless, let them decide which RELIGION they want to follow.
"LIVE AND LET LIVE…"
" LIVE IN HARMONY,
HUMANITY FOLLOWS…. "
9,686 total views, 9 views today