NEVER GIVE UP – AN ATTITUDE OR SELF BELIEF
When we are happy in life, we give life so many options with our different moods like happiness, enjoyment, fun, outing, party, celebration, etc…  But when we are sad there is only one option, "lost everything". In the same way, when life gives happiness to us by giving what we want, there's going to be lots of ways of fun, by saying "yes! I made it, we celebrate, "yes, I am the winner", we enjoy many more things. When life doesn't give us what we want, then only one thing, "I'm a loser or I'm finished". If you are happy you have many options in life but when you are sad your life is finished. When you feel sad, then you should create many more options to fight the bad time, should struggle, and throw the worst out of your life. I know it is easy to say, almost difficult to do, but remember one thing even IMPOSSIBLE says      I'M POSSIBLE. It is on us how we move on the harder way, whether it should be CAN I? or I CAN do it.
NEVER GIVE UP MEANS: It really means that how much we believe in ourselves. It means our willingness to accept the "failure", but at the same time accepting the difficult or critical skill of adaptation. It even means that we are not compromising with our most important values but rather we believe in walking on the even harder path to achieve our goals. Every winner would have once been a loser but every loser cannot be a winner and the reason behind the failure of a loser is "I Quit". When a person accepts his failure, then only one thing is left behind, "I Quit", it's just a small word while saying but describes a lot of emotions and gives a lot of pain when we hear or we say, in life. Failure is important because it teaches us the most valuable life lessons, the way to survive in difficult situations, the downfall disadvantages, and many more things, so definitely failure is also important to see the downfall of life and at the same time, we come to know our inner strength and self-belief. Until you taste the failure, how you will understand the sweetness of victory.
REASONS BEHIND NEVER GIVE UP: The word "give" and "up" should never come to your mind. When you pursue an important goal and you want to achieve that goal, but at some point, there may be chances that you will think about one or more of the below sentences:  
# This is tougher than I thought. 
# Why is it taking so long time to complete. 
# I got stuck in it and don't know how to move forward. 
# I am continuously failing in all my attempts.
# Even after putting in all my efforts, now I feel that I can't do it?
               And if one or more thoughts come to your mind, it is very obvious that you think of quitting it. But before quitting, read this blog and you will find the reasons that why we should not give up…    
SET A MINDSET "I'LL NEVER QUIT":

This is going to be the primary reason that why we should not quit. By setting up the mind, we will overcome the following difficulties: 
I can persist even if things get tough.

I will find a way and fix the problem.

Every problem has a solution and I have the ability to solve it. 

Every day I will gain more knowledge regarding my work area and put much more effort than before with the gained knowledge. 

Setbacks are temporary.
WATCH OTHER PERSEVERE AND GET INSPIRATION: We can learn a lot by watching others or reading others' stories and learn from them because learning other's persevere or getting inspiration is no exception. Don't read the success stories of a person you will only get only a  message, instead, read the failure stories of those persons who faced incredible obstacles, you will get ideas to get inspired from them and leave the option of quitting.
CALL A WELL- WISHER: When you are chasing a goal and you feel that you are not progressing much in your work and feel like giving up, make a call to them whom you know that he will talk to you out of quitting. By talking to such persons, we feel new positive vibes and we can continue on our work and won't think of quitting.
"HOW I CAN MAKE IT" – FIND IT DIFFERENTLY:

If the approach which you are currently using is not working, try it in a different way. Continuing the work in a different way until we find a new method, technique, or strategy for the work by remembering the following: 
# I won't give up because I didn't try all the possible ways. 
# I want to give up – an indication that says now I need to adopt a different approach.
5. TAKE A BREAK: When you have been working towards your goal for a longer period, but still can't achieve the goals or any reward and you feel like quitting, instead of quitting take a break and do that work which can earn you rewards and compliments. So that, you can surely boost up your self-belief.
USE FAILURE AS A STEPPING STONE:

If you fail as you try to achieve your goal, instead of quitting and using failure as an excuse to quit, use failure as a stepping stone.
           At last, achieving large goals isn't easy. Somewhere along the way, it's very likely that you'll want to quit. But when you feel like quitting, don't give up. Do the best by refusing the quit option and apply the above reasons that why we should not give up.
480 total views, 3 views today
RELIGION – A SCAM OR LEGIT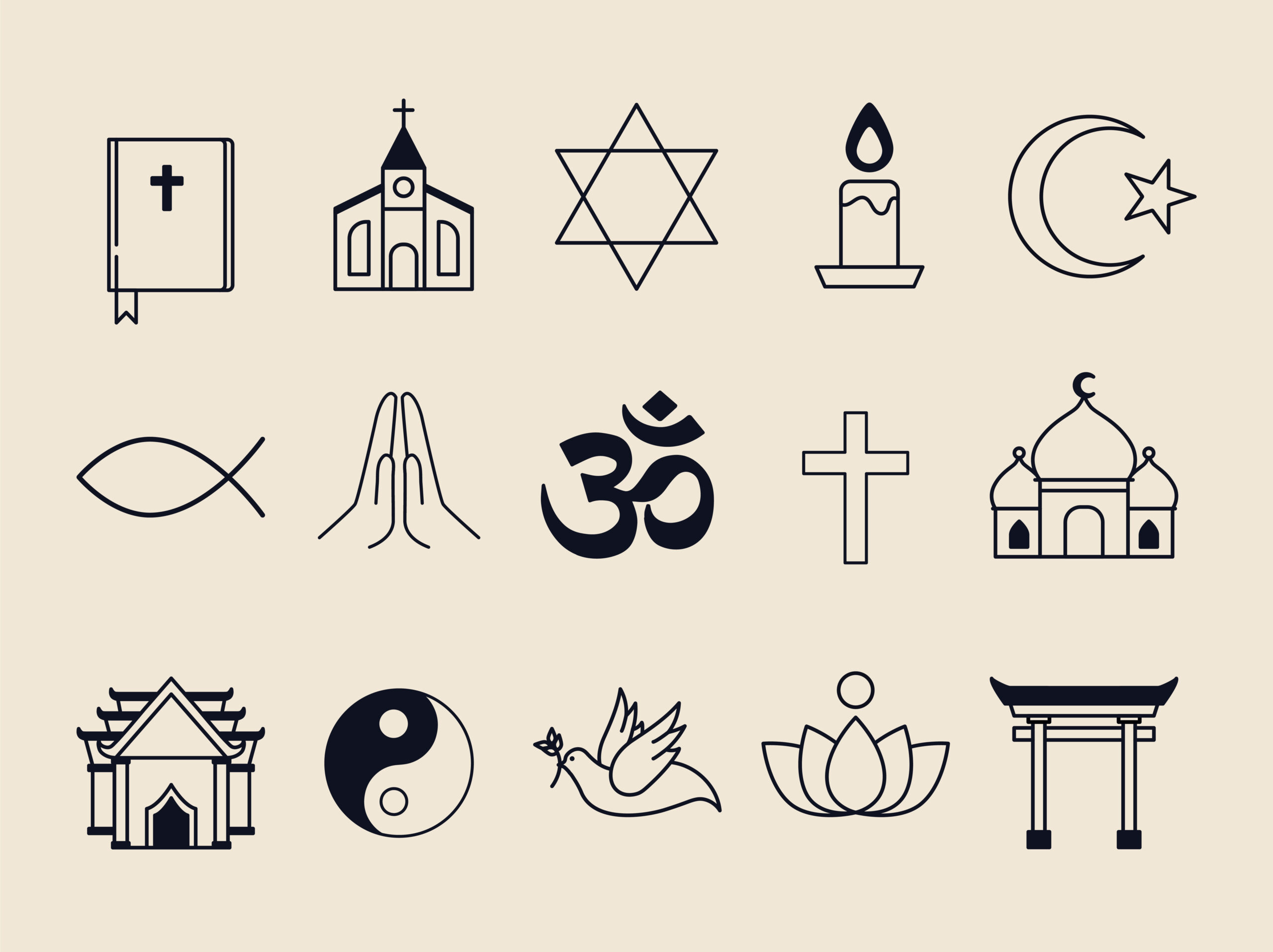 TITLE : RELIGION – A SCAM OR LEGIT
RELIGION – A SCAM OR A LEGIT :
Before arguing about religion, relating to any issue, let me ask you all – is religion a scam or a legit…??? 100% of you people will be asking me… how dare you say religion is a scam…??? Of course, it is legit, accepted by all the people.
WHAT IS RELIGION :
We have our own religious beliefs, sentiments, emotions, hope and above all, it has our FAITH in it. Religion cannot be a scam. If religion is not a scam then why is it created as an issue and made like a scam…??
THE JOURNEY OF RELIGION :
According to any survey or search, it is believed that Hinduism is the first religion which was started. This religion has 33 highly virtuous and are worshipped as the Lord's. Islam, Christianity are all started after the Hinduism was already originated.
So, we can believe that everybody were first hindus and then they were converted to particular religions like Islam, Christianity, Muslims, Jains and many other religions. If we see the history of our own ancestors, we will understand that we are all converted.
Now again, the issues are started relating to religion and conversion. First thing, I don't understand why we need to create an issue on religion..?? What is the purpose of this issue..?? What can anybody gain from this conversion or why are the arguments on religion..??
As per all the religions, we are just a body.. that's it., and the body is going to get demolished after death. Only the soul will be involved in the recycling of births and deaths, not the body… Who knows in the next birth in which religion we are going to take birth..??
READ my BLOG – "PHANTASM", which speaks about a chat between a human and a soul, which illuminates the role of soul and the body.
Is anyone sure or can give assurance that even in my next birth also, I'll take birth in the same religion… Can anyone guarantee this…?? No, no-one can predict the future. We always learned to live in the present and safeguard your future, so that in the future we or our next generation should not face any problem.
But, here the future is totally unpredictable. Here future means – the next birth and in this present situation if we keep on going to create problems relating to religion, then, do you people actually think we are safeguarding our next generation or complicating their lives..??
Among us, many of us have suffered a lot and we grew up. We also think that our next generation should not suffer the same way. But, this issue is definitely complicating the life of the next generation.
WHY A PERSON DOES RELIGION CONVERSION..?? : There can be three main reasons why a person wants to get converted from one religion to other:
– the person might be attracted to that religion
– the person might be helplessness or coercive
– the person may see himself benefited
We cannot talk about those persons who are attracted to any religion or who benefit from the conversion. But I want to particularly talk about those persons who are helpless or coercive… What about them…??? After the conversion neither their religion is accepting them back again nor the converted religion is helping them and the situation ends up in such a way that those persons are left out to live up their life without any religion..??
SNATCHING THE RELIGION :
Can you imagine those people who are left out to live up their life without any religion..?? No, we can't imagine. I have seen a real life example : A lady, who converted herself to another religion, going against her family and kids, as she was helpless and needed peace in life.
Soon after the conversion she realised that nothing had changed in her life. The complications and problems keep on increasing and when she questioned the person who converted her to another religion..??
Maybe still you didn't accept God whole-heartedly or still you didn't forget your previous Lords and she has been left to live her life. Now her position is neither she is following the religion in which she was born nor she is following the religion in which she got converted.
LIFE WITHOUT RELIGION :
Life without religion will be like – no emotions, no feelings, no attachment, no sacraments, no faith, no belief, no trust – a big disaster for humanity. I have mentioned this in one of my previous blogs, " FEW PROPHECIES BY LORD MAHAVEER", where you will be able to see how life would be without religion.
So please don't make religion an issue. Let the people live with their own religion – whether they are attracted or they are helpless, let them decide which RELIGION they want to follow.
"LIVE AND LET LIVE…"
" LIVE IN HARMONY,
HUMANITY FOLLOWS…. "
9,712 total views, 35 views today