In a very simple quote if we speak about health is, "HEALTH IS WEALTH". A person who has health has hope in life and if he has hope means he has everything. Health has been given the primary importance in each and everyone's life as it is our necessity to survive in the world and we get proper health from the food we consume. The food which we eat gives us the physical and mental energy which is actually required for our body and mind and it makes an impression on our nature and habits. The art of balancing food in a dietetic way is called NURTURING HEALTH.
               Nurturing health not only refers to taking care of your body but it also relates to the mind. As we all know, food is the basic source for all activities which provides proper nourishment to our body. Through food our body gains all the nutritional nutrients such as protein, minerals, fat and energy which is required for all our physical and mental activities. The food which we intake in our body requires energy for digestion but if the intake of food is excess, then more energy will be consumed for digestion and less energy will be left over for all other activities which results in dullness. By taking care of both mind and body below are few more impactful ways through which we can nurture our health.
FOOD NURTURING HEALTH: Food not only means the intake of food from the mouth but also we receive food from the air and the sunlight through our skin. Food, which we intake not only affects our body but it also affects our mind. According to the medical science, anger, moods, raising up of temper, irritation etc are diseases which are caused in the human mind and this are caused due to the imbalance food diet. Just like our body, our mind also needs tonics, and tonics are given in the form of food. Food should be properly reached both to the body and the mind.  But now-a-days a person has become so automated that there is no time to eat the food properly. While having food a person is doing multiple work alongside such as reading the newspaper, watching TV, listening and sorting out many family and friends problems, office work and many such works. 
By doing these works, a person's body will be receiving the food and it's nutrition whereas no nutrients or nutritional value will reach to the mind. Therefore anger, temper, irritation, frustrations etc will be accepted as habits by the person. So, it is very important and necessary to have the food in a calm and relaxed state of mind so that the food reaches both the body and the mind. 
               Food can be categorized in various ways, but the best category is SATTVIC DIET as it is easily digestive. The food that contains sattva quality such as fruits, ripe vegetables ( excluding rooty), nuts, whole grains, non – meat based protein etc are having sattva quality and are easy in digestion and increases the level of energy in a person. Another category of food which is to be accepted in our everyday's life is avoiding of non – edible food ( ABHAKSHYA). Non-edible or non-eatable foods are prohibited because there are not fit enough to be eaten as they causes AHIMSA, laziness, intoxicated life, less in nutrition etc…, so Abhakshya food are to be avoided.
MEDITATION: Meditation is a practice which a person do to focus on a particular object, thought or activity, to have attained and awareness, mindfulness and to achieve a mentally clear and emotionally calm and stable state. Meditation is not just about becoming a new or a different person but it's about training the person regarding awareness and making him get a healthy sense of perspective. It even helps in observing our thoughts without making any judgement. Meditation helps the person to enhance the technique of mindfulness, which creates an ability to be present in that moment and get fully engaged with whatever we are doing in that moment. It reduces stress, controls anxiety, promotes emotional health, generate kindness, helps in fighting addictions and many more. Meditation is also  a way through which we can nurture our health because if a person is continuously practicing meditation, his mind and body will start becoming healthy.
YOGA: Yoga is defined as a means of uniting the individual spirit with the universal spirit of God. It is the suppression of modification of the mind. Yoga is a group of physical, mental and spiritual practices that has been originated from ancient India. Yoga is more than a physical exercise, which has a meditative and spiritual core. But for many countries it has developed into a posture based physical fitness, stress relief and relaxation technique and more over and an exercise largely consisting of many postures called Asanas. Yoga has been first stated by Patanjali rishi and second by Jain saint Acharya Hemachandracharya, who has stated that yoga means an activity of three types : 
Activity of mind – Mann yoga

Activity of speech – Vachan yoga

Activity of body – Kaya yoga
              Aacharya hemchandra concluded that true spiritual rising or practice is not to stop our thoughts but instead focus on getting rid of the negativity which are within us. Hemchandra's JAIN VISION on the negative actions give rise to new KARMA'S but by practicing yoga we can stop and get skipped from the negativity. By practicing yoga one can focus on the positivity which indeed is a good way of nurturing health.
LAUGHTER THERAPY: Laughter provides a perfect level of muscles workout. Laughing therapy's main aim is that people should laugh, both in group or individual sessions to reduce stress, depression and anxiety. It is a type of therapy that uses humour, in the form of laughter exercises, comedy movies, books, games, puzzles or clowns, to help people get relief from pain and improve sense of well-being. Laughter is not a cure, but it promotes mental and physical health and decreases several conditions. Laughter strengthens your immune system, boost your mood, vanishes the pain and protects us from the damage which is caused by stress, depression or anxiety. Nothing works as fast as laughter therapy to bring back your mind and body into a balanced state. Therefore laughter therapy also called "FREE MEDICINE", balances and supports both physical and emotional health, through which we can nurture or take care of our health.
DRINKING WATER: Around 60% of the body is made up of water. Drinking water is essential for kidneys and other bodily functions. Water keeps us hydrated so that there will be no skin disorders or wrinkle issues and in fact it is like an anti-aging treatment. Sufficient amount of water consumed helps in weight loss. Drinking water keeps the body hydrated and reduces the blood pressure problems, constipation, joint problems, reduces the heat in the body and many such problems are being overcome because of the consumption of water properly. In short the proper functioning of all the cells and the organs of the body it needs water and drinking water is also a way through which we can nurture our health.
468 total views, 3 views today
RELIGION – A SCAM OR LEGIT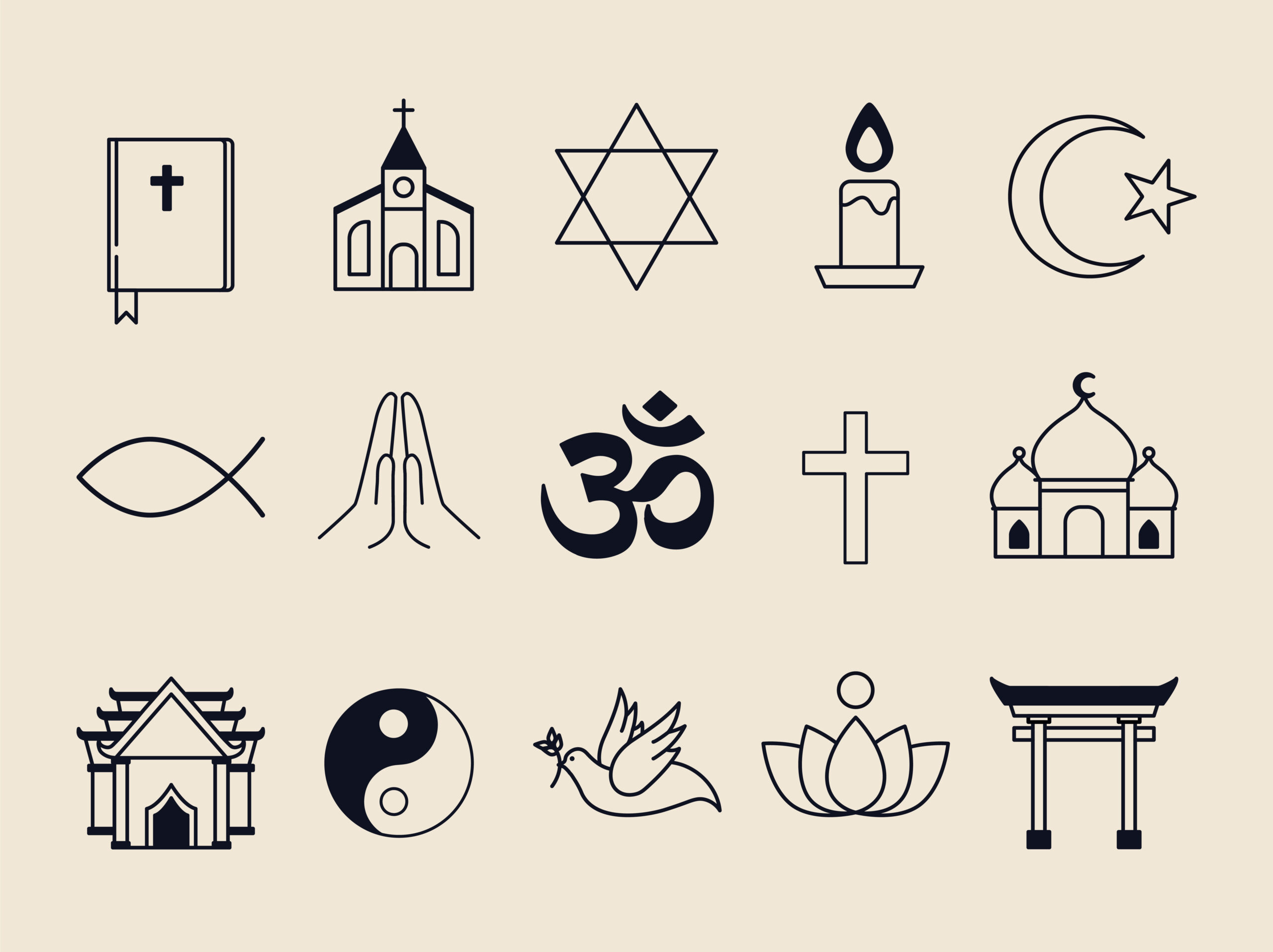 TITLE : RELIGION – A SCAM OR LEGIT
RELIGION – A SCAM OR A LEGIT :
Before arguing about religion, relating to any issue, let me ask you all – is religion a scam or a legit…??? 100% of you people will be asking me… how dare you say religion is a scam…??? Of course, it is legit, accepted by all the people.
WHAT IS RELIGION :
We have our own religious beliefs, sentiments, emotions, hope and above all, it has our FAITH in it. Religion cannot be a scam. If religion is not a scam then why is it created as an issue and made like a scam…??
THE JOURNEY OF RELIGION :
According to any survey or search, it is believed that Hinduism is the first religion which was started. This religion has 33 highly virtuous and are worshipped as the Lord's. Islam, Christianity are all started after the Hinduism was already originated.
So, we can believe that everybody were first hindus and then they were converted to particular religions like Islam, Christianity, Muslims, Jains and many other religions. If we see the history of our own ancestors, we will understand that we are all converted.
Now again, the issues are started relating to religion and conversion. First thing, I don't understand why we need to create an issue on religion..?? What is the purpose of this issue..?? What can anybody gain from this conversion or why are the arguments on religion..??
As per all the religions, we are just a body.. that's it., and the body is going to get demolished after death. Only the soul will be involved in the recycling of births and deaths, not the body… Who knows in the next birth in which religion we are going to take birth..??
READ my BLOG – "PHANTASM", which speaks about a chat between a human and a soul, which illuminates the role of soul and the body.
Is anyone sure or can give assurance that even in my next birth also, I'll take birth in the same religion… Can anyone guarantee this…?? No, no-one can predict the future. We always learned to live in the present and safeguard your future, so that in the future we or our next generation should not face any problem.
But, here the future is totally unpredictable. Here future means – the next birth and in this present situation if we keep on going to create problems relating to religion, then, do you people actually think we are safeguarding our next generation or complicating their lives..??
Among us, many of us have suffered a lot and we grew up. We also think that our next generation should not suffer the same way. But, this issue is definitely complicating the life of the next generation.
WHY A PERSON DOES RELIGION CONVERSION..?? : There can be three main reasons why a person wants to get converted from one religion to other:
– the person might be attracted to that religion
– the person might be helplessness or coercive
– the person may see himself benefited
We cannot talk about those persons who are attracted to any religion or who benefit from the conversion. But I want to particularly talk about those persons who are helpless or coercive… What about them…??? After the conversion neither their religion is accepting them back again nor the converted religion is helping them and the situation ends up in such a way that those persons are left out to live up their life without any religion..??
SNATCHING THE RELIGION :
Can you imagine those people who are left out to live up their life without any religion..?? No, we can't imagine. I have seen a real life example : A lady, who converted herself to another religion, going against her family and kids, as she was helpless and needed peace in life.
Soon after the conversion she realised that nothing had changed in her life. The complications and problems keep on increasing and when she questioned the person who converted her to another religion..??
Maybe still you didn't accept God whole-heartedly or still you didn't forget your previous Lords and she has been left to live her life. Now her position is neither she is following the religion in which she was born nor she is following the religion in which she got converted.
LIFE WITHOUT RELIGION :
Life without religion will be like – no emotions, no feelings, no attachment, no sacraments, no faith, no belief, no trust – a big disaster for humanity. I have mentioned this in one of my previous blogs, " FEW PROPHECIES BY LORD MAHAVEER", where you will be able to see how life would be without religion.
So please don't make religion an issue. Let the people live with their own religion – whether they are attracted or they are helpless, let them decide which RELIGION they want to follow.
"LIVE AND LET LIVE…"
" LIVE IN HARMONY,
HUMANITY FOLLOWS…. "
9,695 total views, 18 views today