ON WOMEN'S DAY, CELEBRATE THE WOMEN'S ERA
HOW TO DEFINE  A WOMAN:
WOMEN –         
     – a life partner in all ups and downs, happiness and sorrows, standing as a pillar with her husband.         
    – a partner in crime, always fighting and persuading, hiding the secrets of each other and sharing innumerable personal talks with her brother.      
    – the princess of a father.    
    – a friend, guide, inspiration, role model for her son.
           Apart from this, various other roles such as business-women, a caretaker, a cook, domestic help and many other different characters every day many women carry out in their life. Not only this role, but a woman holds these weapons too such as dignity, self-respect, modesty in language, the reputation of family or families, maintaining values. A woman, who is holding many burdens on her shoulder, with no lines of tension on her face, maintaining dignity and morale, enjoying motherhood, balancing households with commercial life, responsible for all family affairs and many more responsibilities carrying single-handedly every day, she is a  perfect example, a God's creation of beauty with brain, and celebrating this day is like honouring all the women's in and around the world.
INTERNATIONAL WOMEN'S DAY – A JOURNEY OF MORE THAN 100 YEARS:
            International women's day ( IWD), has its origin long back in the 1900's – a time where the industrialized world was facing great expansion and turbulence. In 1908, huge discomfort and critical debates were going on amongst women. Women's oppression and inequality made them stand for themselves (women's rights), through vocals and by conducting more campaigning activities. huge discomfort and critical debates were going on amongst women. Around 15,000  women marched through New York City in 1908, demanding fewer hours, voting rights, better pay. 
From the declaration made by the Socialist Party of America, First National women's Day (NWD), was celebrated across the United States on February 28, the last Sunday of this month, in 1909. In 1910, a second International conference of working women was held in Copenhagen. A lady named CLARA ZETKIN gave the Idea of celebrating International Women's Day. She kept the purpose of celebrating this day every year in every country and the celebration should be on the same day.
             The conference of over a hundred women from 17 countries, representing unions, socialist parties, working women clubs – greeted skin's suggestions with unanimous approval and thus the International women's Day was started, as a result. The decision has been followed which was taken in Copenhagen, in Denmark, in 1911, in International WOMEN'S Day (IWD) was honoured for the first time in Austria, Denmark, Germany, Switzerland on March 19th. More than one million men and women attended the International WOMEN'S day rally campaigning for women's rights to work, be trained, hold public office, vote and end discrimination. 1911 also witnessed women's "bread and roses" campaign.
              In 1917, on the last Sunday of February, a Russian woman began to strike for bread and peace in response to the death of over 2 million Russian soldiers in world war 1. Firstly, was been opposed by political leaders, but still, the women continued to strike, until 4 days later, the Czar was forced to abdicate and the government granted the women the right to vote. The day when Russian women started commencing the strike was on 23rd February, the last Sunday of the month on the Julian calendar, the calendar that was then in use in Russia. This day on the Gregorian Calendar, which is used in elsewhere places, was March 8. "International women's Day was been celebrated for the first time by United Nations, in 1975. 
WOMEN'S DAY – A CELEBRATION OR STILL A STRUGGLE FOR FEMINISM:
             International WOMEN'S Day (March 8) is a global day celebrating the social, economic, cultural and political achievements of women. The day also marks a call to action for accelerating women's equality. 2011 saw exactly the 100 year century of International WOMEN'S Day, the first women's Day exactly held 100 years ago in 1911. The then Secretary of United States, Hillary Clinton launched the "100 women Initiative: Empowering women and girls through International Exchanges". 
            The world has witnessed a significant change in both women's and societies thoughts about women equality and libration. Much younger generation feels that the battle has been over regarding feminism but many aged persons know well the longevity and ingrained complexity of Patriarchy. The unfortunate fact is that women are still not paid equally to men, women are still not present in equal numbers in business, politics. Globally, women's education, health and violence against them is worse than that of men.
However, great improvements have been made. We do have female astronauts, pilot's, and prime ministers. Schoolgirls are welcomed into universities, women can work and have a family, they can make their own choices as well. In some countries, International WOMEN'S Day is declared as an official holiday. Internationally, Purple colour is taken as a colour to symbolise women's day and the Mimosa flower is a symbol of strength, sensibility and sensitivity.
501 total views, 3 views today
RELIGION – A SCAM OR LEGIT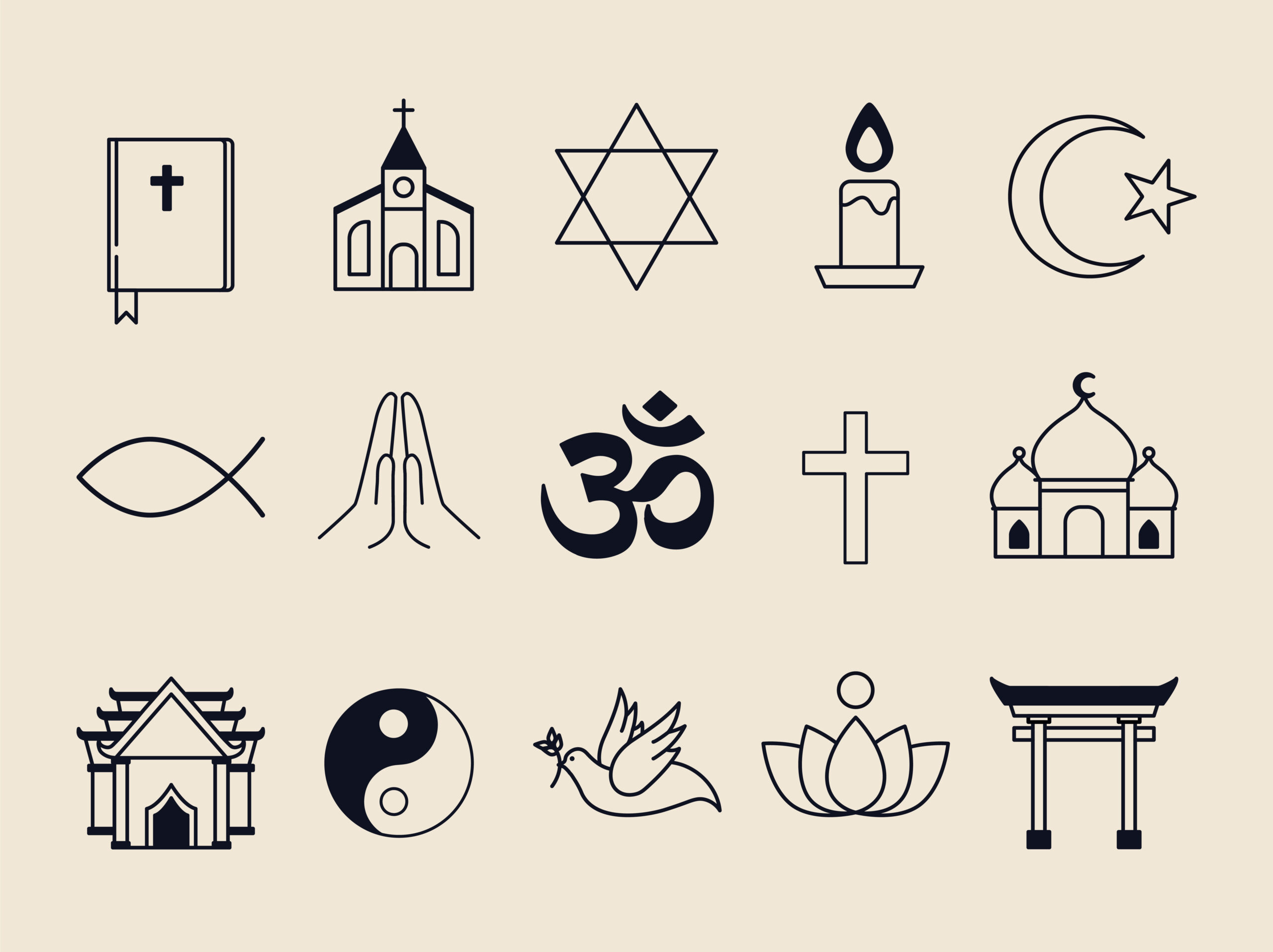 TITLE : RELIGION – A SCAM OR LEGIT
RELIGION – A SCAM OR A LEGIT :
Before arguing about religion, relating to any issue, let me ask you all – is religion a scam or a legit…??? 100% of you people will be asking me… how dare you say religion is a scam…??? Of course, it is legit, accepted by all the people.
WHAT IS RELIGION :
We have our own religious beliefs, sentiments, emotions, hope and above all, it has our FAITH in it. Religion cannot be a scam. If religion is not a scam then why is it created as an issue and made like a scam…??
THE JOURNEY OF RELIGION :
According to any survey or search, it is believed that Hinduism is the first religion which was started. This religion has 33 highly virtuous and are worshipped as the Lord's. Islam, Christianity are all started after the Hinduism was already originated.
So, we can believe that everybody were first hindus and then they were converted to particular religions like Islam, Christianity, Muslims, Jains and many other religions. If we see the history of our own ancestors, we will understand that we are all converted.
Now again, the issues are started relating to religion and conversion. First thing, I don't understand why we need to create an issue on religion..?? What is the purpose of this issue..?? What can anybody gain from this conversion or why are the arguments on religion..??
As per all the religions, we are just a body.. that's it., and the body is going to get demolished after death. Only the soul will be involved in the recycling of births and deaths, not the body… Who knows in the next birth in which religion we are going to take birth..??
READ my BLOG – "PHANTASM", which speaks about a chat between a human and a soul, which illuminates the role of soul and the body.
Is anyone sure or can give assurance that even in my next birth also, I'll take birth in the same religion… Can anyone guarantee this…?? No, no-one can predict the future. We always learned to live in the present and safeguard your future, so that in the future we or our next generation should not face any problem.
But, here the future is totally unpredictable. Here future means – the next birth and in this present situation if we keep on going to create problems relating to religion, then, do you people actually think we are safeguarding our next generation or complicating their lives..??
Among us, many of us have suffered a lot and we grew up. We also think that our next generation should not suffer the same way. But, this issue is definitely complicating the life of the next generation.
WHY A PERSON DOES RELIGION CONVERSION..?? : There can be three main reasons why a person wants to get converted from one religion to other:
– the person might be attracted to that religion
– the person might be helplessness or coercive
– the person may see himself benefited
We cannot talk about those persons who are attracted to any religion or who benefit from the conversion. But I want to particularly talk about those persons who are helpless or coercive… What about them…??? After the conversion neither their religion is accepting them back again nor the converted religion is helping them and the situation ends up in such a way that those persons are left out to live up their life without any religion..??
SNATCHING THE RELIGION :
Can you imagine those people who are left out to live up their life without any religion..?? No, we can't imagine. I have seen a real life example : A lady, who converted herself to another religion, going against her family and kids, as she was helpless and needed peace in life.
Soon after the conversion she realised that nothing had changed in her life. The complications and problems keep on increasing and when she questioned the person who converted her to another religion..??
Maybe still you didn't accept God whole-heartedly or still you didn't forget your previous Lords and she has been left to live her life. Now her position is neither she is following the religion in which she was born nor she is following the religion in which she got converted.
LIFE WITHOUT RELIGION :
Life without religion will be like – no emotions, no feelings, no attachment, no sacraments, no faith, no belief, no trust – a big disaster for humanity. I have mentioned this in one of my previous blogs, " FEW PROPHECIES BY LORD MAHAVEER", where you will be able to see how life would be without religion.
So please don't make religion an issue. Let the people live with their own religion – whether they are attracted or they are helpless, let them decide which RELIGION they want to follow.
"LIVE AND LET LIVE…"
" LIVE IN HARMONY,
HUMANITY FOLLOWS…. "
9,675 total views, 48 views today