TITLE : CHEESE AND HEALTH
"SAY CHEESE" :
As per a very famous quote which says, "You can't make everyone happy, you are not cheese…!!!". So, to how many people does cheese bring a smile..??? I know many of us. To capture a smile in a photograph, we people say,"Say… cheese…", and it gives a broad smile on our face.
CHEESE :
Cheese is a dairy product which is found in a wide range of varieties and produced in different flavours, forms, textures etc… It is formed by the coagulation of the milk protein CASEIN (chhaina). It consists of protein and fat from the milk of cows, buffaloes, sheep and goats too.
BIRTH OF CHEESE :
As per the earliest evidence of cheese, it was first found in 5500 BC in KUYAVIA, POLAND. In 2018, a scientific paper stated that the world's oldest cheese was found 3200 years back in ancient Egyptian tombs. The ancient cheese was made by pressing and salting the curdled milk and finally preserving it.
MAGIC OF CHEESE :
So the cheese was quite salty and sour in taste, like today's cottage or feta cheese. During the processing of cheese, milk is acidified and bacterial enzymes with similar activity are added to make the casein to coagulate. Then the solid curds are separated from the liquid and finally pressed to make a perfect cheese.
USAGE OF CHEESE :
Cheese is now-a-days used in many food items such as pizza, burger, sandwiches, cheese balls, cakes and in many more food products. In fact, cheese is eaten both raw and baked too. Herbs, spices, oregano, chilli flakes are added in the cheese as a flavouring agent.
Many other ingredients like chives, black pepper, and garlic are added too. Cheese is basically valued for a long shelf life. It has high content of fat, protein, calcium and phosphorus. Cheese is everyone's favourite but people fear to eat it because it causes unwanted heart disease and gains weight.
But to everyone's knowledge, cheese is a complete whole food and if it's a whole food, it is good for you unless eaten in appropriate proportion. After all, anything eaten in excess, will harm your body.
HEALTHY AND BENEFICIAL CHEESE :
Below are the health benefits of cheese:
GOOD AS A NUTRIENTS :
Cheese is highly nutritious in fat, calcium and protein. It also has high amounts of phosphorus, zinc, riboflavin, vitamin B12 and vitamin A. Cheese is made from grass feeding animals and according to a U.S diary, the nutritional value including profile will be same for all grass feeding animals daily products.
A diet of grass feeding animals will provide a healthier balance of Omega 3 and Omega 6 fatty acids. Omega 3 fatty acids are good for the heart too.
GOOD FOR HEART :
As per research in 2018, fermented dairy products such as cheese, yogurt are good for cardiovascular health. It even stated that full fat dairy products provide more nutrition and also have anti-inflammatory properties.
SAFEGUARDING YOUR TEETH FROM CAVITIES:
Study in 2015 states that, children with above average dairy intake are more likely to be cavity free from the below average dairy intake, after 3 years.
BONES AND MUSCLES:
Calcium and protein which is high in cheese is hugely great for building strong bones and muscles. As we know that cheese is made from milk and it is a power packed whole food of calcium.
Calcium is good for making bones stronger and it also prevents osteoporosis, as we age. Whey protein, is the same type of protein which is used in making many bodybuilding supplements is huge in cheese.
LOWER INFLAMMATION:
The dairy fats which are present in cheese contains conjugated linoleic acid (CLA), helps in preventing heart diseases and obesity issues and also helps in easing the inflammation.
LOW DOWN'S BLOOD PRESSURE :
The high amount of calcium present in cheese helps in reducing the blood pressure. Cheeses like cottage cheese, ricotta cheese, with low sodium and low fat, when eaten in moderation as a part of a healthy diet, can help in bringing the blood pressure down.
HEALTH RISK FROM CHEESE :
– it becomes an addiction, which is unhealthy.
– few people might be allergic to a protein called casein in cheese which may result in inflammation throughout the body, rashes, acnes, headaches etc…
– if you are intolerant to lactose, which naturally occurs in cheese, may also result in bloating, diarrhoea…
– cheese with lower amounts of saturated fats can be beneficial to the body. But if the saturated fats are high in amount, then it may result in heart diseases, diabetes and high blood pressure.
– cheese is high in calories.
– cheese has no fiber in it and eating a food with no fibre and high amount of dairy may cause constipation.
– The Centre for Disease Control and Prevention (CDC) recommends avoiding eating soft cheese until the label is clear and specifies that the product was made with pasteurized milk.
INFORMATION NOT TO BE IGNORED:
Some people may avoid eating cheese due to one or more above-mentioned factors. But, in case, if you aren't sure whether cheese is appropriate for your diet or not, it is always advisable to take help from a registered dietitian.
892 total views, 3 views today
RELIGION – A SCAM OR LEGIT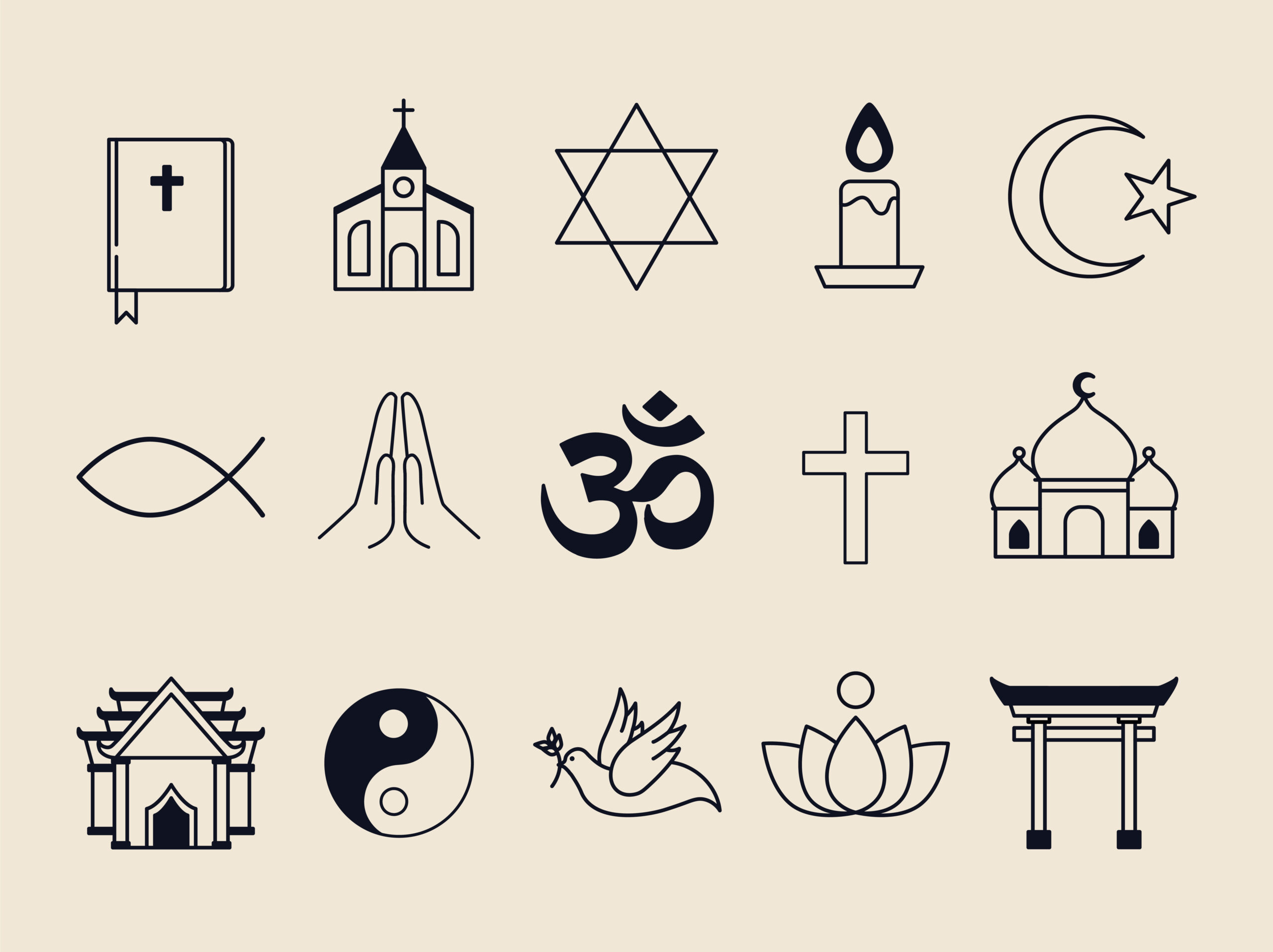 TITLE : RELIGION – A SCAM OR LEGIT
RELIGION – A SCAM OR A LEGIT :
Before arguing about religion, relating to any issue, let me ask you all – is religion a scam or a legit…??? 100% of you people will be asking me… how dare you say religion is a scam…??? Of course, it is legit, accepted by all the people.
WHAT IS RELIGION :
We have our own religious beliefs, sentiments, emotions, hope and above all, it has our FAITH in it. Religion cannot be a scam. If religion is not a scam then why is it created as an issue and made like a scam…??
THE JOURNEY OF RELIGION :
According to any survey or search, it is believed that Hinduism is the first religion which was started. This religion has 33 highly virtuous and are worshipped as the Lord's. Islam, Christianity are all started after the Hinduism was already originated.
So, we can believe that everybody were first hindus and then they were converted to particular religions like Islam, Christianity, Muslims, Jains and many other religions. If we see the history of our own ancestors, we will understand that we are all converted.
Now again, the issues are started relating to religion and conversion. First thing, I don't understand why we need to create an issue on religion..?? What is the purpose of this issue..?? What can anybody gain from this conversion or why are the arguments on religion..??
As per all the religions, we are just a body.. that's it., and the body is going to get demolished after death. Only the soul will be involved in the recycling of births and deaths, not the body… Who knows in the next birth in which religion we are going to take birth..??
READ my BLOG – "PHANTASM", which speaks about a chat between a human and a soul, which illuminates the role of soul and the body.
Is anyone sure or can give assurance that even in my next birth also, I'll take birth in the same religion… Can anyone guarantee this…?? No, no-one can predict the future. We always learned to live in the present and safeguard your future, so that in the future we or our next generation should not face any problem.
But, here the future is totally unpredictable. Here future means – the next birth and in this present situation if we keep on going to create problems relating to religion, then, do you people actually think we are safeguarding our next generation or complicating their lives..??
Among us, many of us have suffered a lot and we grew up. We also think that our next generation should not suffer the same way. But, this issue is definitely complicating the life of the next generation.
WHY A PERSON DOES RELIGION CONVERSION..?? : There can be three main reasons why a person wants to get converted from one religion to other:
– the person might be attracted to that religion
– the person might be helplessness or coercive
– the person may see himself benefited
We cannot talk about those persons who are attracted to any religion or who benefit from the conversion. But I want to particularly talk about those persons who are helpless or coercive… What about them…??? After the conversion neither their religion is accepting them back again nor the converted religion is helping them and the situation ends up in such a way that those persons are left out to live up their life without any religion..??
SNATCHING THE RELIGION :
Can you imagine those people who are left out to live up their life without any religion..?? No, we can't imagine. I have seen a real life example : A lady, who converted herself to another religion, going against her family and kids, as she was helpless and needed peace in life.
Soon after the conversion she realised that nothing had changed in her life. The complications and problems keep on increasing and when she questioned the person who converted her to another religion..??
Maybe still you didn't accept God whole-heartedly or still you didn't forget your previous Lords and she has been left to live her life. Now her position is neither she is following the religion in which she was born nor she is following the religion in which she got converted.
LIFE WITHOUT RELIGION :
Life without religion will be like – no emotions, no feelings, no attachment, no sacraments, no faith, no belief, no trust – a big disaster for humanity. I have mentioned this in one of my previous blogs, " FEW PROPHECIES BY LORD MAHAVEER", where you will be able to see how life would be without religion.
So please don't make religion an issue. Let the people live with their own religion – whether they are attracted or they are helpless, let them decide which RELIGION they want to follow.
"LIVE AND LET LIVE…"
" LIVE IN HARMONY,
HUMANITY FOLLOWS…. "
9,670 total views, 43 views today