TITLE : ANGEL NUMBERS
ANGEL NUMBERS:
According to Pythagoras, "number is the ruler of forms and ideas, and the cause of gods and demons." Numbers are those magical friends that rule the universe and provide safety too. There is a saying, "You have to be odd to be number one."
Shakuntala Devi once said, "Everything which is around us are numbers". Even in astrology if we see everything counted is based on numbers and so as numerology. Months, days, years, planets, birthday's, anniversaries, solar system, everything works on numbers.
So, we can understand how important the numbers are..?? But, today's topic is not on numerology or the numbers relating to the above but the "Angel numbers."
WHAT ARE CALLED "THE ANGEL NUMBERS"..??
Have you seen a watch showing the number as "1111", or did you see a car's number with the digits as "5678", or like did you pay for a cup of coffee for rupees "66"..?? These numbers are called as Angel numbers. Angel numbers are the number sequences that can be seen in a repetition form ( number sequences usually two or three same digits like 1111 or 222, with repetition) or can be in a pattern form such as ( 456 or 9876).
We can see these kinds of numbers in a very ordinary place also, but these digits grab our attention and evoke a sense of wonder.
It's believed that these numbers are messages from the spiritual universe or the angels, who are communicating with us and guiding us towards the right path, wisdom and even communicating God's desires to us, by granting us thy wishes.
Whether you assign them to ancestors, angels, spirits or simply a higher state of your consciousness, angel numbers can confirm you are on the right path, shed valuable insight even in a complicated situation and illuminate the powerful, mystical behind the recurring themes you experience all through your life.
WHY ARE ANGEL NUMBERS SO SPECIAL..??
The most important difference between Angel numbers and the other numerological science's is they are not linked with your birth information. Unlike other numerological sciences, Angel numbers are not determined to your date and time of birth and even location of your birth.
It is not like other metaphysical science which determines your likes, dislikes, taste or preferences, rather it speaks about the ways in which you are moving through the world. Another important characteristic of the Angel numbers is that they are extremely fluid and they can follow you for any number of years.
In short, there is no hierarchy in the way you encounter this mystical signature. In reality, these Angel numbers are here for us to understand the signs God or Universe are sending to us. It's just like a long time connection with them.
WHERE ARE ANGEL NUMBERS..??
The most beautiful feature of the Angel numbers is that they appear even in a very ordinary place. We can see Angel numbers on clocks, phone's, addresses, alarm's, vehicle numbers, price tags, number plates etc…
The appearance of these numbers is an indication from the universe that is intentionally offering a small reminder that you are moving on something bigger than everyday circumstances. So, moving forward is just like a mission. As per a quote set by Kris Jenner, the appearance of Angel numbers is basically saying that, "You are doing amazing, sweetie..!!".
WHAT DOES THE ANGEL NUMBER MEANS..??
However, in numerology, we can see that different numbers carry different meanings but the main aspect of these Angel numbers is that their meaning is personal. Whenever or wherever you see an angel number, recommend that you stop, take a paper and write down your ideas or thoughts.
This will help you in building a good relationship with these Angel numbers. Once a relationship is developed, we can work with this spiritual interpretation of digits, which are very powerful in the future. Let's try to understand and find the different meanings behind certain sequences.
000 / 0000 : The first numerical number symbolises a fresh start, new opportunities, a brand new creativity. A new journey with bold decisions and accomplishing what your heart desires without being scared.
111 / 1111 :
this number is considered as one of the most powerful numbers and if you see the sequence as an angel number then set a goal and develop it everyday, as this number is indicated as a "green light" from the universe.
222 / 2222 :
This number signifies alignment, trust and balance.
333 / 3333 :
This number indicates a magnetic creativity.
444 / 4444 :
This number symbolizes stability, establishing your trust to reach new heights.
555 / 5555 :
Number five represents changes. If you are stuck in your work and don't find any leads, observing this angel number might bring change in your work.
666 / 6666 :
Number six might be scary for some people, but actually it is a compassionate, supportive and empathetic number. However, things may not go as planned every time and observing this number will give you an indication of how you are going to react to this situation. As we all know, everything happens for a reason.
777 / 7777 :
It is the lucky number among all the Angel numbers. Observing this number provides good fortune, new opportunities to rise, exploring possibilities and much more.
888 / 8888 :
It is a divine number which reflects a connection with the spiritual universe in a powerful way. It is a symbol of infinity.
999 / 9999 :
This number indicates that a chapter is going to end and a new beginning is going to start.
944 total views, 3 views today
RELIGION – A SCAM OR LEGIT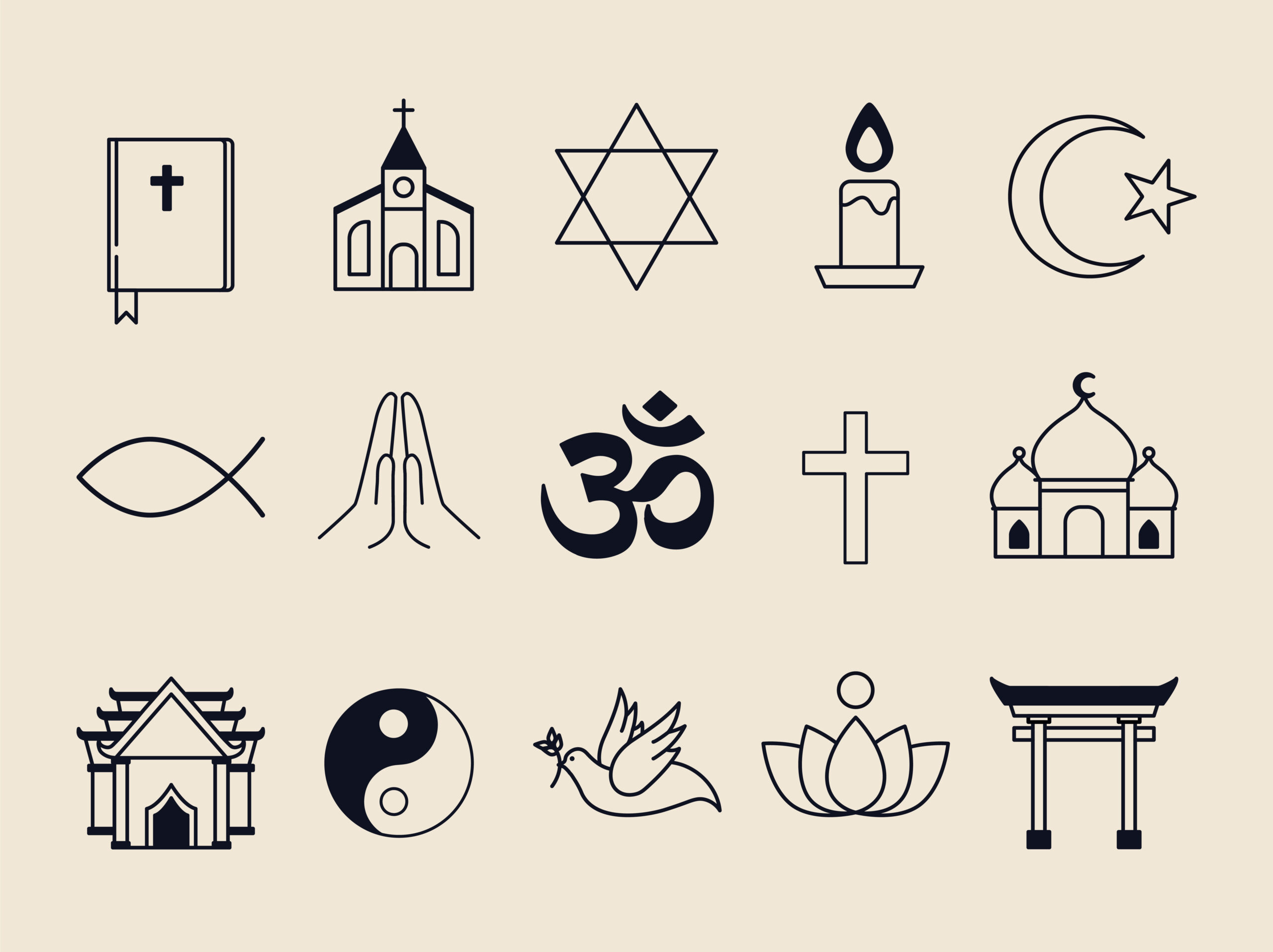 TITLE : RELIGION – A SCAM OR LEGIT
RELIGION – A SCAM OR A LEGIT :
Before arguing about religion, relating to any issue, let me ask you all – is religion a scam or a legit…??? 100% of you people will be asking me… how dare you say religion is a scam…??? Of course, it is legit, accepted by all the people.
WHAT IS RELIGION :
We have our own religious beliefs, sentiments, emotions, hope and above all, it has our FAITH in it. Religion cannot be a scam. If religion is not a scam then why is it created as an issue and made like a scam…??
THE JOURNEY OF RELIGION :
According to any survey or search, it is believed that Hinduism is the first religion which was started. This religion has 33 highly virtuous and are worshipped as the Lord's. Islam, Christianity are all started after the Hinduism was already originated.
So, we can believe that everybody were first hindus and then they were converted to particular religions like Islam, Christianity, Muslims, Jains and many other religions. If we see the history of our own ancestors, we will understand that we are all converted.
Now again, the issues are started relating to religion and conversion. First thing, I don't understand why we need to create an issue on religion..?? What is the purpose of this issue..?? What can anybody gain from this conversion or why are the arguments on religion..??
As per all the religions, we are just a body.. that's it., and the body is going to get demolished after death. Only the soul will be involved in the recycling of births and deaths, not the body… Who knows in the next birth in which religion we are going to take birth..??
READ my BLOG – "PHANTASM", which speaks about a chat between a human and a soul, which illuminates the role of soul and the body.
Is anyone sure or can give assurance that even in my next birth also, I'll take birth in the same religion… Can anyone guarantee this…?? No, no-one can predict the future. We always learned to live in the present and safeguard your future, so that in the future we or our next generation should not face any problem.
But, here the future is totally unpredictable. Here future means – the next birth and in this present situation if we keep on going to create problems relating to religion, then, do you people actually think we are safeguarding our next generation or complicating their lives..??
Among us, many of us have suffered a lot and we grew up. We also think that our next generation should not suffer the same way. But, this issue is definitely complicating the life of the next generation.
WHY A PERSON DOES RELIGION CONVERSION..?? : There can be three main reasons why a person wants to get converted from one religion to other:
– the person might be attracted to that religion
– the person might be helplessness or coercive
– the person may see himself benefited
We cannot talk about those persons who are attracted to any religion or who benefit from the conversion. But I want to particularly talk about those persons who are helpless or coercive… What about them…??? After the conversion neither their religion is accepting them back again nor the converted religion is helping them and the situation ends up in such a way that those persons are left out to live up their life without any religion..??
SNATCHING THE RELIGION :
Can you imagine those people who are left out to live up their life without any religion..?? No, we can't imagine. I have seen a real life example : A lady, who converted herself to another religion, going against her family and kids, as she was helpless and needed peace in life.
Soon after the conversion she realised that nothing had changed in her life. The complications and problems keep on increasing and when she questioned the person who converted her to another religion..??
Maybe still you didn't accept God whole-heartedly or still you didn't forget your previous Lords and she has been left to live her life. Now her position is neither she is following the religion in which she was born nor she is following the religion in which she got converted.
LIFE WITHOUT RELIGION :
Life without religion will be like – no emotions, no feelings, no attachment, no sacraments, no faith, no belief, no trust – a big disaster for humanity. I have mentioned this in one of my previous blogs, " FEW PROPHECIES BY LORD MAHAVEER", where you will be able to see how life would be without religion.
So please don't make religion an issue. Let the people live with their own religion – whether they are attracted or they are helpless, let them decide which RELIGION they want to follow.
"LIVE AND LET LIVE…"
" LIVE IN HARMONY,
HUMANITY FOLLOWS…. "
9,770 total views, 12 views today