THE MOST VIRAL DISEASE "I"
 IS "I" – A BODY OR A SOUL:
                In this blog, I'm gonna write and discuss the topic "I". "I"….who am "I"???… Some say I am a scientist, a doctor, an engineer, a businessman… etc.. ok, I understood, but that is the profession, but who am I???… that is my question. A body or a soul..?? If I am a body, then I will be either black or white in color, but I am formless. If I am a body then it stays here only in this birth, but I go for the next birth. The body is perishable, the soul is eternal. The body is an instrument, the soul is achievable. So, to say it in a proper way, BODY is like a house, and the soul is the Lord of the house. So, finally, we understood that we are not the body but we are the soul.
                    Now, can you say for what we spend most of our time, for the body or for our soul??. Body and soul are two different things. The body is just an inanimate personator, alive in the soul. After each body's death, the soul lives the body and takes birth in another body until the soul reaches liberation. Unless the soul reaches salvation, the soul moves upon different bodies based on the destiny of it and the body has to complete the birth. Having watched TV, wearing new clothes, moving out on vehicles, playing games on TAB, chatting on WhatsApp and Facebook, etc.. this all work we do for the body but we don't do anything for our soul, while Even though we are the soul, we perform all the deeds for our body, which is perishable, which is our foolishness. The soul is the attentive substance that is alive in all living beings. It is the soul that knows to perform any activity, to enjoy the pleasures, and suffers pain.
…..  "I" – AN EMPTY BOX 
                         WITH  LOTS OF BURDENS…… 
IDENTIFY OUR SOUL: 
                  Our Lord, who has fully revealed the SELF, we should worship them and obey their commands. To identify the soul, we should have belief in these things:                                                 
There is a soul.                                     
It is continual.
The soul is the only performer.
The soul is the only one who will bear  KARMA.
SALVATION is the soul.
Remedy for salvation.
HARMFUL EFFECTS OF "I": 
SENSE OF JUDGEMENT:
                 A person loses his sense of judgment because of his "I" nature (i.e) EGO. All he feels is it's all made by me, it's all my earnings, it's all because of me, it's all mine. In short, he forgets to think, stops to feel for others, and loses his relations, politeness, and humility from his behavior.
DESTRUCTION:
                  Because of his ego ( I ), he misbehaves and loses his own created reputation, fame, goodwill and invites his own destruction. It's just like a common phrase, " Hitting your own feet with an ax".
FORGET YOUR RESPONSIBILITIES:
                A person who is having an ego problem will get hurt easily. Those people are not ready to understand anything from anyone, only whatever they say is correct and whatever they do is right. The idea of "I" is actually the origin of EGO and because of this ego, a person forgets his own responsibilities and damages all his relations.
BUILDING NEGATIVITY:
               A person who lives with the disease "I" has a lot of ego in himself which leads to pride and builds his personality in a negative way. Negativity builds an adverse effect on our personality. Here are few effects because of building negativity:
#  When people don't agree with your opinion, the egoistic person feels insulted.
# When someone rejects their ideas or to them, the egoistic person starts to take revenge against them.
# Negativity is built up in such a way that they try to rule on other's lives. They dominate others and spoil the smoothness of a relationship.
# Person with "I" nature cannot stay focused on any other work apart from self-grooming. In short, they even lose their peace of mind.
# "I" "I" "I", destroys all emotions and gives birth to anger and grudges.
 UNKNOWN QUESTIONS – MEANINGFUL ANSWERS :
                  So, after knowing the many effects and specifications of the viral disease "I", I tried to find an appropriate solution for this most difficult situation. The first solution is to live for the soul, not for the body. The second and important solution is;
!!!… FOR SMALL PROBLEMS, DO LET GO
       FOR BIG PROBLEMS, DO LET GOD …!!!
 I have written three questions below, which I think everyone should ask themselves and try to get a reply for it…..
Who am I?
What should I do….????
What will happen to me….. ???      
                   Try to get a justified reply to these questions after reading this blog…
522 total views, 3 views today
RELIGION – A SCAM OR LEGIT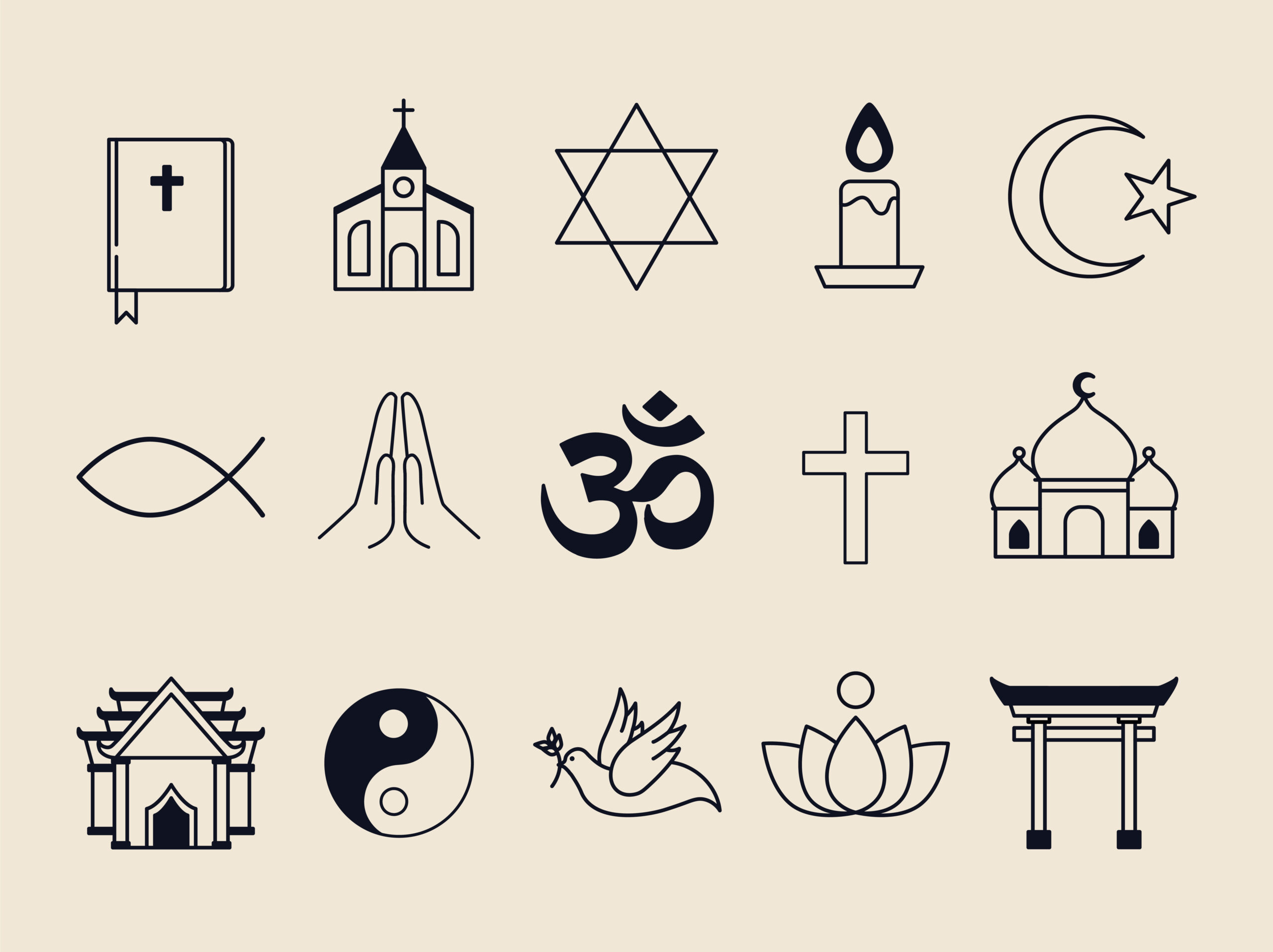 TITLE : RELIGION – A SCAM OR LEGIT
RELIGION – A SCAM OR A LEGIT :
Before arguing about religion, relating to any issue, let me ask you all – is religion a scam or a legit…??? 100% of you people will be asking me… how dare you say religion is a scam…??? Of course, it is legit, accepted by all the people.
WHAT IS RELIGION :
We have our own religious beliefs, sentiments, emotions, hope and above all, it has our FAITH in it. Religion cannot be a scam. If religion is not a scam then why is it created as an issue and made like a scam…??
THE JOURNEY OF RELIGION :
According to any survey or search, it is believed that Hinduism is the first religion which was started. This religion has 33 highly virtuous and are worshipped as the Lord's. Islam, Christianity are all started after the Hinduism was already originated.
So, we can believe that everybody were first hindus and then they were converted to particular religions like Islam, Christianity, Muslims, Jains and many other religions. If we see the history of our own ancestors, we will understand that we are all converted.
Now again, the issues are started relating to religion and conversion. First thing, I don't understand why we need to create an issue on religion..?? What is the purpose of this issue..?? What can anybody gain from this conversion or why are the arguments on religion..??
As per all the religions, we are just a body.. that's it., and the body is going to get demolished after death. Only the soul will be involved in the recycling of births and deaths, not the body… Who knows in the next birth in which religion we are going to take birth..??
READ my BLOG – "PHANTASM", which speaks about a chat between a human and a soul, which illuminates the role of soul and the body.
Is anyone sure or can give assurance that even in my next birth also, I'll take birth in the same religion… Can anyone guarantee this…?? No, no-one can predict the future. We always learned to live in the present and safeguard your future, so that in the future we or our next generation should not face any problem.
But, here the future is totally unpredictable. Here future means – the next birth and in this present situation if we keep on going to create problems relating to religion, then, do you people actually think we are safeguarding our next generation or complicating their lives..??
Among us, many of us have suffered a lot and we grew up. We also think that our next generation should not suffer the same way. But, this issue is definitely complicating the life of the next generation.
WHY A PERSON DOES RELIGION CONVERSION..?? : There can be three main reasons why a person wants to get converted from one religion to other:
– the person might be attracted to that religion
– the person might be helplessness or coercive
– the person may see himself benefited
We cannot talk about those persons who are attracted to any religion or who benefit from the conversion. But I want to particularly talk about those persons who are helpless or coercive… What about them…??? After the conversion neither their religion is accepting them back again nor the converted religion is helping them and the situation ends up in such a way that those persons are left out to live up their life without any religion..??
SNATCHING THE RELIGION :
Can you imagine those people who are left out to live up their life without any religion..?? No, we can't imagine. I have seen a real life example : A lady, who converted herself to another religion, going against her family and kids, as she was helpless and needed peace in life.
Soon after the conversion she realised that nothing had changed in her life. The complications and problems keep on increasing and when she questioned the person who converted her to another religion..??
Maybe still you didn't accept God whole-heartedly or still you didn't forget your previous Lords and she has been left to live her life. Now her position is neither she is following the religion in which she was born nor she is following the religion in which she got converted.
LIFE WITHOUT RELIGION :
Life without religion will be like – no emotions, no feelings, no attachment, no sacraments, no faith, no belief, no trust – a big disaster for humanity. I have mentioned this in one of my previous blogs, " FEW PROPHECIES BY LORD MAHAVEER", where you will be able to see how life would be without religion.
So please don't make religion an issue. Let the people live with their own religion – whether they are attracted or they are helpless, let them decide which RELIGION they want to follow.
"LIVE AND LET LIVE…"
" LIVE IN HARMONY,
HUMANITY FOLLOWS…. "
9,687 total views, 10 views today