THE SAGA OF SAINT VALENTINE'S DAY
SAINT VALENTINE'S DAY: We all know about VALENTINE'S Day, a day of romance, affection, expressing your feelings, gifting cards, flowers, chocolates, exchanging wishes to your loved ones. But for what, VALENTINE'S Day is celebrated…?? How it became a day of love and romance..??  What marks the beginning of the day and many more facts are unknown about this day. VALENTINE'S day, also called the feast of Saint VALENTINE or Saint VALENTINE'S Day is celebrated annually on the 14th of FEBRUARY.
WHO WAS SAINT VALENTINE ( THE DAY NAMED IN HIS HONOR): Saint VALENTINE was a priest in Rome during the rule of Emperor CLAUDIUS II, as per the Christian tradition. CLAUDIUS II wished to extend his empire and he was facing difficulty in enlisting enough soldiers for his army, as the soldiers were reluctant to leave their own families and wives at home. The wish of developing his Empire believed him that men should be there available to fight. So, he wanted men shouldn't get married. CLAUDIUS II banned marriages and engagement during his ruling period, only with the purpose to keep the men purely trained and ready for the battlefield. 
              This created a problem for the churches. Saint VALENTINE felt it as unfair and denied edict and continued to perform marriages secretly. When Emperor CLAUDIUS II found out, Saint VALENTINE was arrested and thrown in Jail. He was given the death penalty. In jail, Saint valentine fell in love with the jailer's daughter. He even restored sight to the jailer's blind daughter. Saint VALENTINE was executed on 14th February and he wrote a letter to the jailer's daughter which was signed below as a farewell  " FROM YOUR VALENTINE". From then, valentine's day was established and celebrated in honor of Saint valentine on the 14th of February. Saint VALENTINE was indeed a martyr for upholding the importance of love and marriages. He literally gave up his life to achieve the purpose.
THE FEAST OF LUPERCALIA: The feast of LUPERCALIA is a Roman festival held in mid-February (i.e 13th -15 February) back at the beginning of the 3rd century. The festival, which celebrated the coming of the spring season, included the fertility rites and pairing up of women and men by lottery. Apart from this, it was a bloody, violent, and sexually charged feast which includes animal sacrifices (goats and dogs), match-making couples with the hopes of warding off evil's spirit and sterility. Men randomly choose a woman's name from a jar to be coupled with them during the duration of the festival. Few become a couple for the festival, some stay together until the following year's festival and many even fall in love and do marriages. At the end of the 5th century, POPE GELASIUS I eliminated the feast of LUPERCALIA and declared February 14th as to be celebrated in the memory of martyrdom of Saint VALENTINE..
GALLATIN'S DAY: Around the same period, the NORMAN'S celebrated GALLATIN'S Day. GALLATIN means "the lover of women". The GALLATIN'S Day was a little bit confused with Saint VALENTINE'S day as the phonics sounds the same for both.
UNTOLD SECRETS OF SAINT VALENTINE'S DAY :  
1. VALENTINE'S day, as we all know is the day to celebrate love and romance, but the origin of this festival is back the 3rd century are bloody, dark, mismatching couples, sacrifices, and jumbled.    
The first VALENTINE'S day was celebrated in the year 1946.
Saint VALENTINE  gave up his life only

with the purpose to make others understand the importance of commitment. Love is not something that one has for today and it will be discarded tomorrow.
Many couples visit Saint VALENTINE'S church, with the hope to get his blessings to ensure that they stay together – commitment, endurance, constancy, and above all,  the belief in the sacraments of matrimony.
The bones of SAINT VALENTINE were kept in Ireland in 1836, considering it as a gift from POPE GREGORY to a CARMELITE priest in the DUBLIN.
William Shakespeare and CHAUCER romanticized it ( VALENTINE'S DAY) in their works, and this helps to build huge popularity in Britain and the rest of Europe. Hand-made paper cards became popular which were given to their valentine as a token of love in the Middle ages.
Some modern biblical scholars want Christians not to celebrate VALENTINE'S Day, as the feast's origin is somehow based on pagan rituals.
VALENTINE'S Day truly uses some of LUPERCALIA's feast symbol such as red color, which represents the blood of the animals which were sacrificed,  white color it signifies the milk that was used to wipe the blood after the ritual of the sacrifice.  
Even today people wear red and white dresses on VALENTINE'S Day, but before we celebrate the festival we should know the secrets and the origin of this day.
468 total views, 3 views today
RELIGION – A SCAM OR LEGIT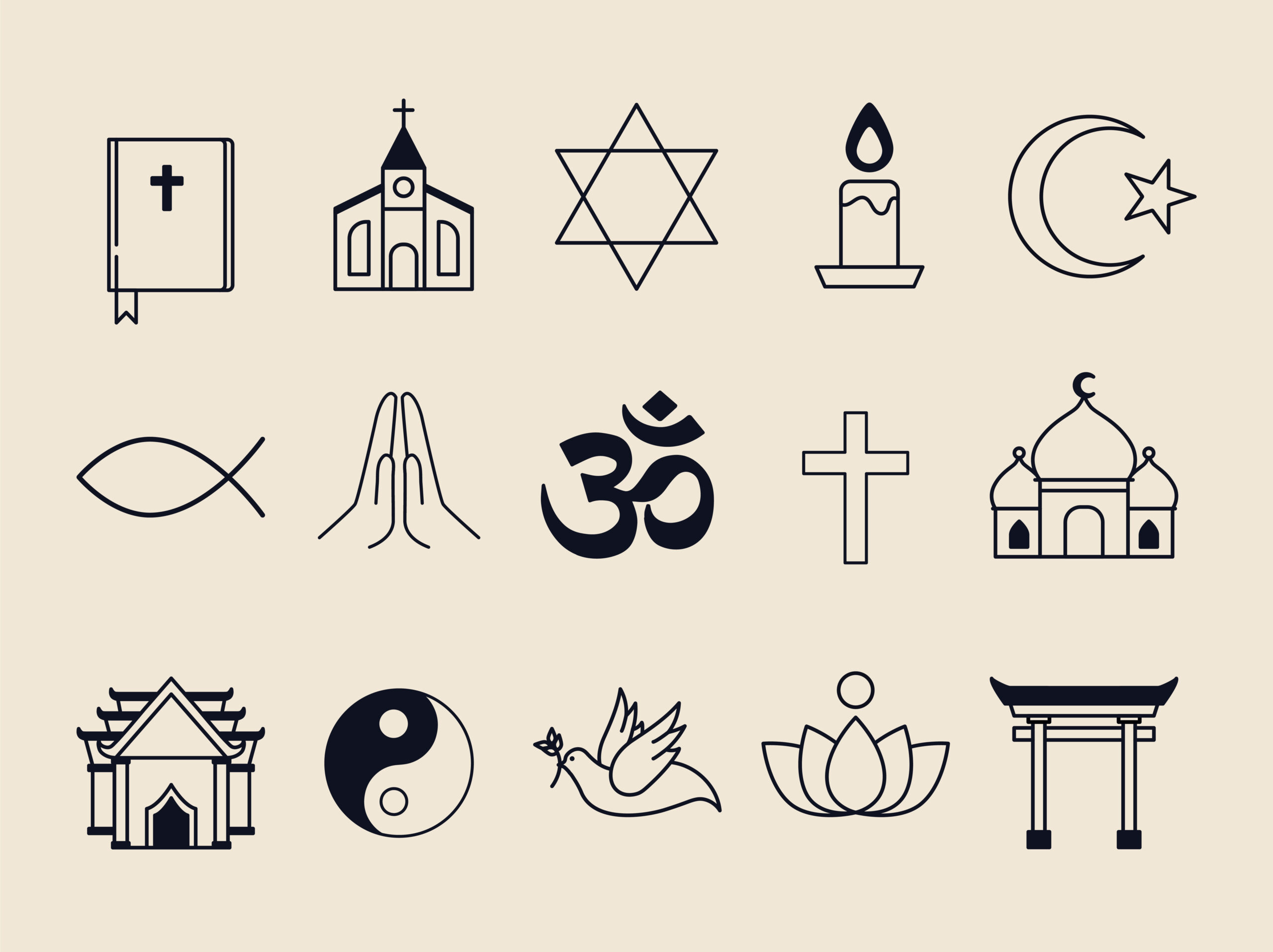 TITLE : RELIGION – A SCAM OR LEGIT
RELIGION – A SCAM OR A LEGIT :
Before arguing about religion, relating to any issue, let me ask you all – is religion a scam or a legit…??? 100% of you people will be asking me… how dare you say religion is a scam…??? Of course, it is legit, accepted by all the people.
WHAT IS RELIGION :
We have our own religious beliefs, sentiments, emotions, hope and above all, it has our FAITH in it. Religion cannot be a scam. If religion is not a scam then why is it created as an issue and made like a scam…??
THE JOURNEY OF RELIGION :
According to any survey or search, it is believed that Hinduism is the first religion which was started. This religion has 33 highly virtuous and are worshipped as the Lord's. Islam, Christianity are all started after the Hinduism was already originated.
So, we can believe that everybody were first hindus and then they were converted to particular religions like Islam, Christianity, Muslims, Jains and many other religions. If we see the history of our own ancestors, we will understand that we are all converted.
Now again, the issues are started relating to religion and conversion. First thing, I don't understand why we need to create an issue on religion..?? What is the purpose of this issue..?? What can anybody gain from this conversion or why are the arguments on religion..??
As per all the religions, we are just a body.. that's it., and the body is going to get demolished after death. Only the soul will be involved in the recycling of births and deaths, not the body… Who knows in the next birth in which religion we are going to take birth..??
READ my BLOG – "PHANTASM", which speaks about a chat between a human and a soul, which illuminates the role of soul and the body.
Is anyone sure or can give assurance that even in my next birth also, I'll take birth in the same religion… Can anyone guarantee this…?? No, no-one can predict the future. We always learned to live in the present and safeguard your future, so that in the future we or our next generation should not face any problem.
But, here the future is totally unpredictable. Here future means – the next birth and in this present situation if we keep on going to create problems relating to religion, then, do you people actually think we are safeguarding our next generation or complicating their lives..??
Among us, many of us have suffered a lot and we grew up. We also think that our next generation should not suffer the same way. But, this issue is definitely complicating the life of the next generation.
WHY A PERSON DOES RELIGION CONVERSION..?? : There can be three main reasons why a person wants to get converted from one religion to other:
– the person might be attracted to that religion
– the person might be helplessness or coercive
– the person may see himself benefited
We cannot talk about those persons who are attracted to any religion or who benefit from the conversion. But I want to particularly talk about those persons who are helpless or coercive… What about them…??? After the conversion neither their religion is accepting them back again nor the converted religion is helping them and the situation ends up in such a way that those persons are left out to live up their life without any religion..??
SNATCHING THE RELIGION :
Can you imagine those people who are left out to live up their life without any religion..?? No, we can't imagine. I have seen a real life example : A lady, who converted herself to another religion, going against her family and kids, as she was helpless and needed peace in life.
Soon after the conversion she realised that nothing had changed in her life. The complications and problems keep on increasing and when she questioned the person who converted her to another religion..??
Maybe still you didn't accept God whole-heartedly or still you didn't forget your previous Lords and she has been left to live her life. Now her position is neither she is following the religion in which she was born nor she is following the religion in which she got converted.
LIFE WITHOUT RELIGION :
Life without religion will be like – no emotions, no feelings, no attachment, no sacraments, no faith, no belief, no trust – a big disaster for humanity. I have mentioned this in one of my previous blogs, " FEW PROPHECIES BY LORD MAHAVEER", where you will be able to see how life would be without religion.
So please don't make religion an issue. Let the people live with their own religion – whether they are attracted or they are helpless, let them decide which RELIGION they want to follow.
"LIVE AND LET LIVE…"
" LIVE IN HARMONY,
HUMANITY FOLLOWS…. "
9,718 total views, 41 views today