"Don't read success stories, you will only get a message. Instead read failure stories, you will get some ideas to get success". The desire to achieve success is inherited in every human being and it is only our desire which makes us grow, do more, dream more, and achieve our goals. Dreams are not those which come while sleeping to achieve success but dreams are those that won't allow us to sleep day and night as it demands continuous inspiration towards work, dedication, motivation, discipline to accomplish the goals and achieve success. Success comes when a person has a desire for it and the determination to achieve it. It has its own formula motivation + discipline are equals to success. Motivation is pushing yourself to the maximum because it is not about perfection, it is the effort that you put in.
THE KNOWLEDGE BEHIND SUCCESS AND MOTIVATION: Each and every knowledge or experience we see behind success and motivation has a scientific tidy behind it. As per an analysis by many successful working people, the # 1 quality behind success is not your talent, looks,  smartness, but it is actually the energy level yours towards the work. If a person is talented with good skills or being smart enough in so many fields, and if he person loses hope and gets unmotivated because of the continuous inefficient results are tired of trying, then, that's it, how will you find success, how will you get motivated again towards your work, what if you have other qualities or strength in you, nothing will help you, everything is null. People whose hard work or efforts are less, achieve less, and who don't do anything tend to achieve nothing from life. By being motivated, it is necessary to achieve success in big challenges at a time, but instead, we can focus on small challenges and achieve success gently. It is possible only if we are interested in achieving success by targeting the goals to be accomplished.
WHAT IS MOTIVATION?.. Motivation is the word derived from "motive" which means needs, desire, wants within the individuals. Motivation is the process of stimulating people to action to accomplish goals. In simple words, your dreams can become reality if you are truly motivated with a strong desire to achieve success. Few more motivational tips to boost your life:  
First of all, start with a small situation in order to gain faith, and use this experience as a process, while you set up the goals towards success.
Whatever changes you do regularly will turn into a good habit and many good habits also you can adopt like positive thinking, remain calm in difficult situations, being on time everywhere and stay more focused.
By continuously motivating yourself, you will develop your inner strength and maintain a self-disciplined life.
While leading your way towards the goals, many distractions obstacles may come. By self-motivating yourself regularly helps to either break the obstacle or move ahead by climbing it. 
Motivation helps in never losing hope.
Motivation not only inspires positive thinking but also helps in taking positive actions towards your thought.
With focused goals and determination one can achieve success in whatever way he wants.
A calm attitude and open-mindedness bring more opportunities, more new ideas, and more clear and focussed goals which will increase your level towards success.
FEW SEEDS OF MOTIVATIONAL PLANT DRIVEN BY PAIN AND PLEASURE:
SEEDS DRIVEN BY PLEASURE:  
Money 

Basic needs (food, shelter, clothing)

Fun (party, dance)

Status 

Laughter 

Adventurous life
SEEDS DRIVEN BY PAINT:
Fear

Failure 

Rejection  

Loss
MOTIVATION – THE KEY TOWARDS SUCCESS: A word derived from the term "drive strength" called "DRIVEN" is used for those people who have experienced great success in life. Driven is the word used to describe the skills of learning, understanding, and knowing your desires to reach goals. In simple terms, motivation is how it motivates you to do best in school, office and each and every work to achieve the desires by making things we do.
FEW INSPIRATIONAL AND SUCCESSFUL PERSONS WHO ARE TRULY ADMIRABLE:
An American Industrialist and business magnate, the founder of Ford Motor Company, one of the most successful people of all time who revolutionized the automotive industry, Mr.HENRY FORD. He is the one who developed the Assembly line. Mr. HENRY FORD, a visionary and an innovator fascinated many people including me for having a unique way to approach life, says BOB CASEY in his video interview. BOB says HENRY FORD was one of those people who didn't take a job because he knew how to do it. He takes those jobs often because he didn't know how to do that as it provides new opportunities and innovative things to learn. Mr. HENRY FORD neither invented the automobile nor the Assembly line but he as an industrialist brought a revolution in Assembly line production and made the model T, which is declared as one of the greatest inventions of America. FORD says, "don't find a fault, find a remedy".  "Quality means doing it right when no one is looking".
An independent and rebellious student, performed poorly in two schools later became the military officer, British politician, writer and served Great Britain twice as a Prime Minister,  
Mr. WINSTON LEONARD SPENCER CHURCHILL ( Mr. WINSTON CHURCHILL), was a leader and was famous for his inspirational speeches. He even won the Nobel prize award in the year 1953, for his "mastery of historical and biographical description and for brilliant oratory in defending human values". Famous quotes "You will never reach your destination if you stop and throw stones at every dog that barks".
An aerospace scientist, a former President of India, an Economist famously known as the "MISSILE MAN" of India, a very great ideal and most loved for his immense hard work in serving the country, the Bharat Ratna Dr. APJ ABDUL KALAM. His full name is Dr. AVUL PAKIR JAINULABDEEN ABDUL KALAM, an Indian scientist and politician, played a major role in the development of India's missiles and nuclear weapon programs. He says, "Excellence is a continuous process and not an accident".
519 total views, 3 views today
RELIGION – A SCAM OR LEGIT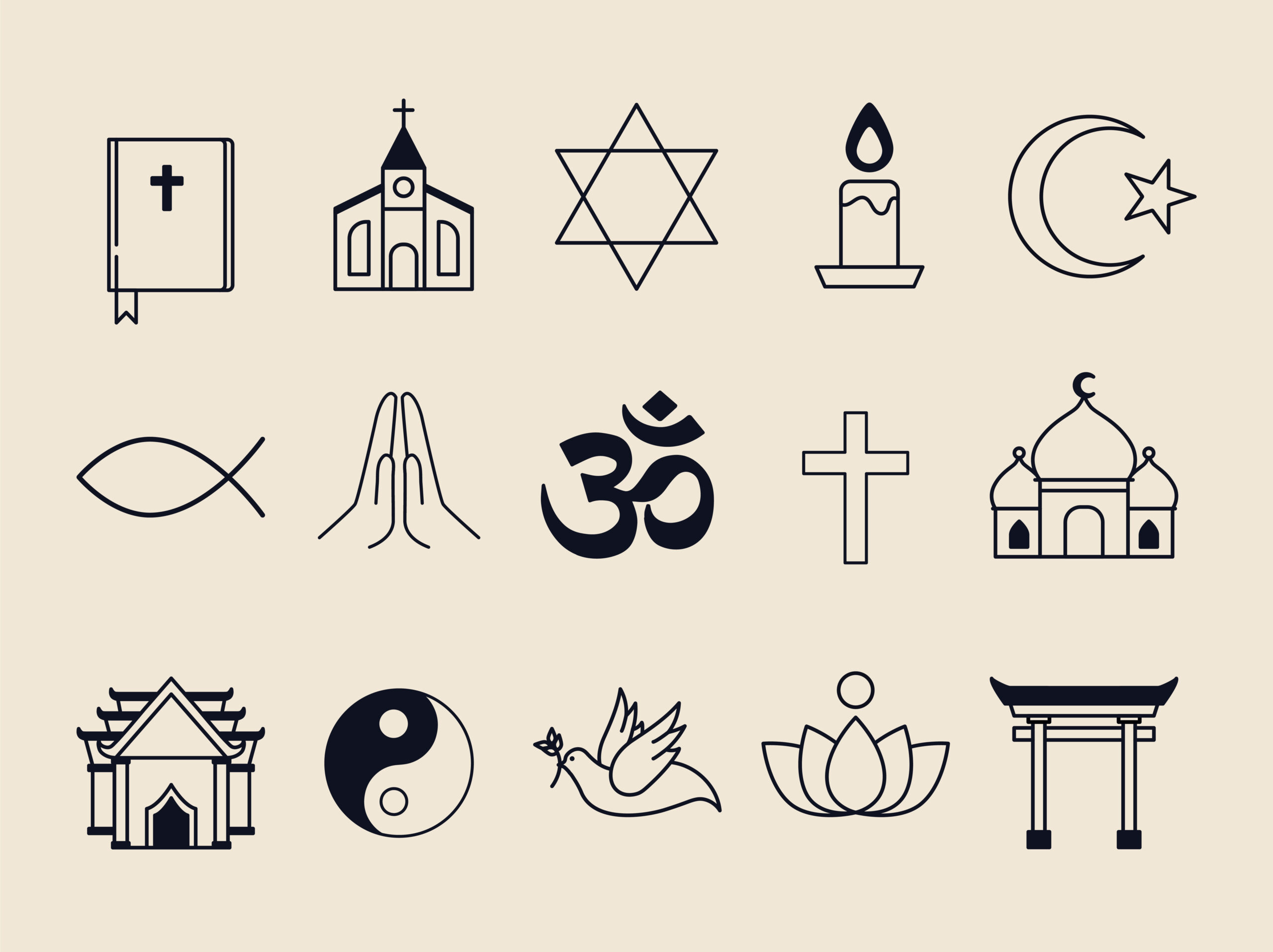 TITLE : RELIGION – A SCAM OR LEGIT
RELIGION – A SCAM OR A LEGIT :
Before arguing about religion, relating to any issue, let me ask you all – is religion a scam or a legit…??? 100% of you people will be asking me… how dare you say religion is a scam…??? Of course, it is legit, accepted by all the people.
WHAT IS RELIGION :
We have our own religious beliefs, sentiments, emotions, hope and above all, it has our FAITH in it. Religion cannot be a scam. If religion is not a scam then why is it created as an issue and made like a scam…??
THE JOURNEY OF RELIGION :
According to any survey or search, it is believed that Hinduism is the first religion which was started. This religion has 33 highly virtuous and are worshipped as the Lord's. Islam, Christianity are all started after the Hinduism was already originated.
So, we can believe that everybody were first hindus and then they were converted to particular religions like Islam, Christianity, Muslims, Jains and many other religions. If we see the history of our own ancestors, we will understand that we are all converted.
Now again, the issues are started relating to religion and conversion. First thing, I don't understand why we need to create an issue on religion..?? What is the purpose of this issue..?? What can anybody gain from this conversion or why are the arguments on religion..??
As per all the religions, we are just a body.. that's it., and the body is going to get demolished after death. Only the soul will be involved in the recycling of births and deaths, not the body… Who knows in the next birth in which religion we are going to take birth..??
READ my BLOG – "PHANTASM", which speaks about a chat between a human and a soul, which illuminates the role of soul and the body.
Is anyone sure or can give assurance that even in my next birth also, I'll take birth in the same religion… Can anyone guarantee this…?? No, no-one can predict the future. We always learned to live in the present and safeguard your future, so that in the future we or our next generation should not face any problem.
But, here the future is totally unpredictable. Here future means – the next birth and in this present situation if we keep on going to create problems relating to religion, then, do you people actually think we are safeguarding our next generation or complicating their lives..??
Among us, many of us have suffered a lot and we grew up. We also think that our next generation should not suffer the same way. But, this issue is definitely complicating the life of the next generation.
WHY A PERSON DOES RELIGION CONVERSION..?? : There can be three main reasons why a person wants to get converted from one religion to other:
– the person might be attracted to that religion
– the person might be helplessness or coercive
– the person may see himself benefited
We cannot talk about those persons who are attracted to any religion or who benefit from the conversion. But I want to particularly talk about those persons who are helpless or coercive… What about them…??? After the conversion neither their religion is accepting them back again nor the converted religion is helping them and the situation ends up in such a way that those persons are left out to live up their life without any religion..??
SNATCHING THE RELIGION :
Can you imagine those people who are left out to live up their life without any religion..?? No, we can't imagine. I have seen a real life example : A lady, who converted herself to another religion, going against her family and kids, as she was helpless and needed peace in life.
Soon after the conversion she realised that nothing had changed in her life. The complications and problems keep on increasing and when she questioned the person who converted her to another religion..??
Maybe still you didn't accept God whole-heartedly or still you didn't forget your previous Lords and she has been left to live her life. Now her position is neither she is following the religion in which she was born nor she is following the religion in which she got converted.
LIFE WITHOUT RELIGION :
Life without religion will be like – no emotions, no feelings, no attachment, no sacraments, no faith, no belief, no trust – a big disaster for humanity. I have mentioned this in one of my previous blogs, " FEW PROPHECIES BY LORD MAHAVEER", where you will be able to see how life would be without religion.
So please don't make religion an issue. Let the people live with their own religion – whether they are attracted or they are helpless, let them decide which RELIGION they want to follow.
"LIVE AND LET LIVE…"
" LIVE IN HARMONY,
HUMANITY FOLLOWS…. "
9,692 total views, 15 views today