DEPRESSION – AN ANTI-WEAPONRY WAR
DEPRESSION- A GIST: The term depression came into use in the 19th century as "mental depression" describing the lowering of spirits, came to replace Melancholia as a diagnosis. Depression, defined in simple terms as a mood disorder that causes a consistent feeling of sadness and loses down your interest. It can be also called "major depressive disorder" or "clinical depression" which affects you and your mind as to how you feel, think, and behave. It can lead to a variety of emotional and physical problems too.
ILLUSTRATION OF AN ANTI- WEAPONRY CLASH: "Every thought is a battle, every breath is a war, and now after having a huge of it, I don't think I'm winning anymore" –  this is depression. A battle is fought between my brain and my heart. It starts as a tiny battle inside me, but as time goes on, it becomes bigger and bigger and bigger, which loses my control over me. Many questions have been asked to the brain – why, what, when, how, why not now and many such questions have been raised by my heart, but my brain remains quiet for many reasons. If I try to cherish my brain by upholding it and taking it in a positive way, the heart starts the queries emotionally and the war starts again.  
             Slowly I lose my confidence, then self-respect and finally I am lost somewhere in my own life. I am not blind, but my eyes cannot see anything, neither I am deaf nor I'm dumb but I can't hear or speak anything to anyone. My whole life  (world) is seized by woe and endless eternal pain. I think of nothing more than to quit this torture – just quitting my life. My body and my heart go blank… I stopped to think, I can't even feel anything apart from my internal pain. I can hear only those words which are influencing me to quit my life. Depression is like a worm that is eating you from inside and stops all those ways of acceptance which your body requires. There are various ways because of which a person faces this crucial problem of depression. They are: 
CHRONIC STRESS:

When a person feels overwhelming stress for a longer duration often is chronic stress or constant stress. In today's lifestyle which everyone is opting for, the stress level starts from the 10th standard result onwards. From there the 12th results, college selection, subjects or professional subjects to be selected, then the Post-graduation and finally the most important is your future and the survival in this competitive world. The stress continues, continues, and continues. Stress is like a way of responding to any trouble in any situation, where anxiety is a reaction to stress. The final chronic stress to a person appears when he is going to get retired and then his mind becomes blank for further (for quite some time).    
ABUSEMENT:

Abusing can be emotional or past physical or sexual relations which increases the vulnerability to depression in future life.
CAST OUT/ BOYCOTT:

Casting out or boycotting can be either by any of your family members or a fraternity or maybe from your workplace or it can be even from your friend circle, which increases the risk of vulnerability towards the development of depression.
DEMISE OR LOSS:

Depression may cause even during life-changing moments such as a sudden demise of our loved ones. losing a job, losing the balance in our life because of other mental illnesses makes the person sad and lonely, and this ultimately increases the cause of depression.
MEMORY LOSS:

Depression has been linked to many memory loss situations too such as forgetfulness or confusion in your works or maybe talks. It causes difficulty for a person to focus on work or other tasks such as making decisions, think about anything clearly. Stress and anxiety also lead to poor memory and depression are definitely associated with short-term memory loss.
STRONG BOOSTER'S TO CONQUER DEPRESSION :    
Everyone has to taste the failure one day or the other, if you are ready to taste the success, why not fail. accept it as courageously not cowardly.   
Because of my mental illness, I won't lose against my haters.        
If I'll accept the quit option, there won't be any change but if I'll fight back, then definitely I can bring a change. 
Once I had a conversation with a Jain monk, she said these lovely phrases, " keep yourself engaged in work for 26 hours in a day".     
Meditation can also be helpful. In simple terms, meditation is controlling your brain to enter negativity. So talk to your heart and ask few questions 
# What do I need in my life?
# Am I anyone's need?
# For what purpose am I here?
# Will my option to quit life bring a loss in someone's life? 
Exercise makes you feel good temporarily but regular exercise can benefit you in long term. Regular exercises increase your brain to push down the negativity and rewire the positive thoughts in yourself.
432 total views, 3 views today
RELIGION – A SCAM OR LEGIT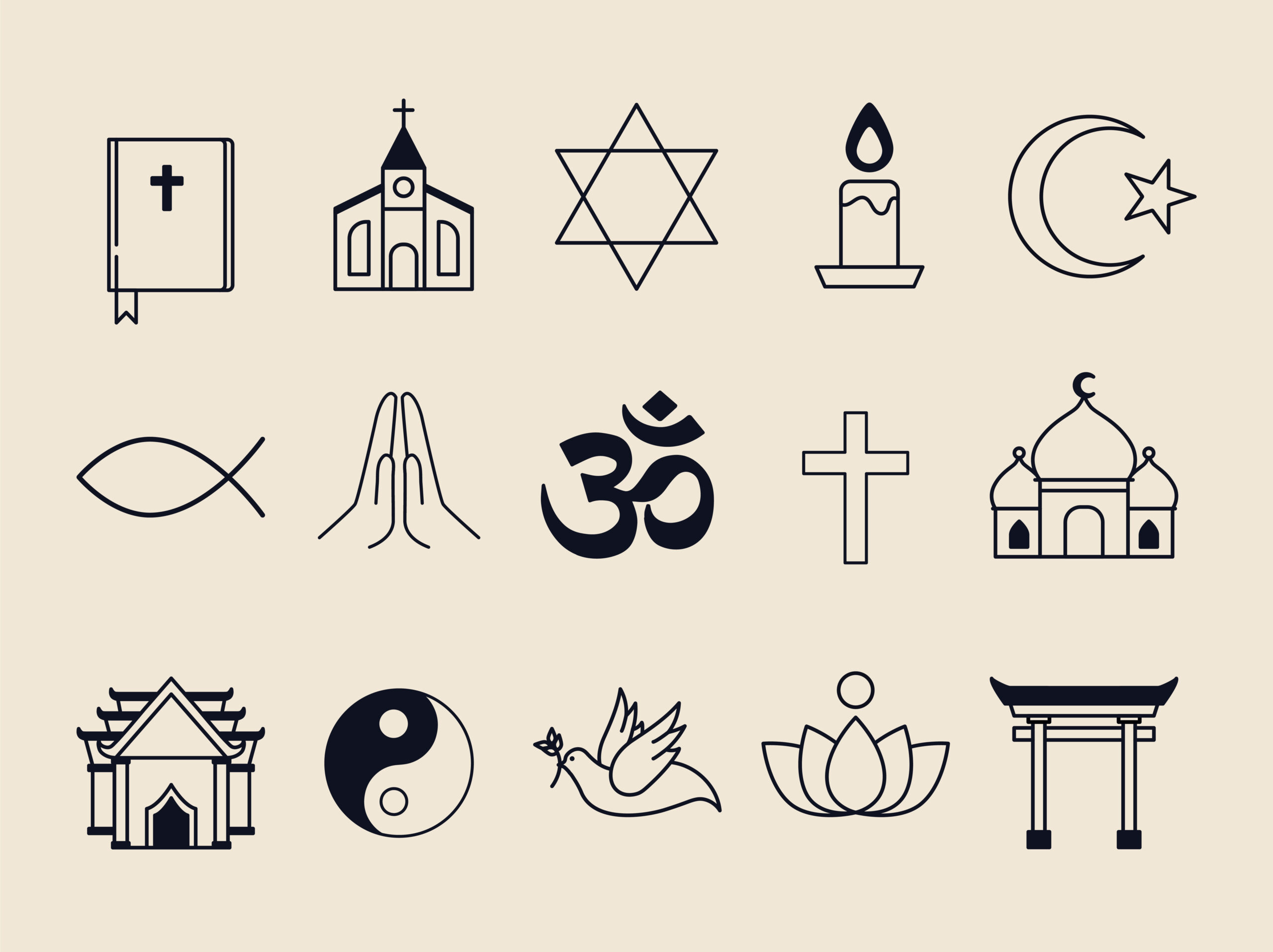 TITLE : RELIGION – A SCAM OR LEGIT
RELIGION – A SCAM OR A LEGIT :
Before arguing about religion, relating to any issue, let me ask you all – is religion a scam or a legit…??? 100% of you people will be asking me… how dare you say religion is a scam…??? Of course, it is legit, accepted by all the people.
WHAT IS RELIGION :
We have our own religious beliefs, sentiments, emotions, hope and above all, it has our FAITH in it. Religion cannot be a scam. If religion is not a scam then why is it created as an issue and made like a scam…??
THE JOURNEY OF RELIGION :
According to any survey or search, it is believed that Hinduism is the first religion which was started. This religion has 33 highly virtuous and are worshipped as the Lord's. Islam, Christianity are all started after the Hinduism was already originated.
So, we can believe that everybody were first hindus and then they were converted to particular religions like Islam, Christianity, Muslims, Jains and many other religions. If we see the history of our own ancestors, we will understand that we are all converted.
Now again, the issues are started relating to religion and conversion. First thing, I don't understand why we need to create an issue on religion..?? What is the purpose of this issue..?? What can anybody gain from this conversion or why are the arguments on religion..??
As per all the religions, we are just a body.. that's it., and the body is going to get demolished after death. Only the soul will be involved in the recycling of births and deaths, not the body… Who knows in the next birth in which religion we are going to take birth..??
READ my BLOG – "PHANTASM", which speaks about a chat between a human and a soul, which illuminates the role of soul and the body.
Is anyone sure or can give assurance that even in my next birth also, I'll take birth in the same religion… Can anyone guarantee this…?? No, no-one can predict the future. We always learned to live in the present and safeguard your future, so that in the future we or our next generation should not face any problem.
But, here the future is totally unpredictable. Here future means – the next birth and in this present situation if we keep on going to create problems relating to religion, then, do you people actually think we are safeguarding our next generation or complicating their lives..??
Among us, many of us have suffered a lot and we grew up. We also think that our next generation should not suffer the same way. But, this issue is definitely complicating the life of the next generation.
WHY A PERSON DOES RELIGION CONVERSION..?? : There can be three main reasons why a person wants to get converted from one religion to other:
– the person might be attracted to that religion
– the person might be helplessness or coercive
– the person may see himself benefited
We cannot talk about those persons who are attracted to any religion or who benefit from the conversion. But I want to particularly talk about those persons who are helpless or coercive… What about them…??? After the conversion neither their religion is accepting them back again nor the converted religion is helping them and the situation ends up in such a way that those persons are left out to live up their life without any religion..??
SNATCHING THE RELIGION :
Can you imagine those people who are left out to live up their life without any religion..?? No, we can't imagine. I have seen a real life example : A lady, who converted herself to another religion, going against her family and kids, as she was helpless and needed peace in life.
Soon after the conversion she realised that nothing had changed in her life. The complications and problems keep on increasing and when she questioned the person who converted her to another religion..??
Maybe still you didn't accept God whole-heartedly or still you didn't forget your previous Lords and she has been left to live her life. Now her position is neither she is following the religion in which she was born nor she is following the religion in which she got converted.
LIFE WITHOUT RELIGION :
Life without religion will be like – no emotions, no feelings, no attachment, no sacraments, no faith, no belief, no trust – a big disaster for humanity. I have mentioned this in one of my previous blogs, " FEW PROPHECIES BY LORD MAHAVEER", where you will be able to see how life would be without religion.
So please don't make religion an issue. Let the people live with their own religion – whether they are attracted or they are helpless, let them decide which RELIGION they want to follow.
"LIVE AND LET LIVE…"
" LIVE IN HARMONY,
HUMANITY FOLLOWS…. "
9,710 total views, 33 views today