DONATION : WHAT IT MEANS ??? 
DONATION: WHAT IT MEANS ??? 
                 In this blog, I'm gonna speak about donations. What does "donate"? Donate means 'to serve'. Donating others according to our ability, providing food and shelter to them, or helping them in any way, will make you a peerless human. By donating we feel happy. A donation is like a gift for Charity, humanitarian aid, or maybe providing benefit for a cause. Donations can also be done by transplanting body organs or blood. Donation is like simply serving people in any way or form as per our ability.
IS DONATION… A PUBLICITY…??? 
                       Nowadays, if we go to an orphanage or any charitable trust or any such place to give donations, we immediately post a video on FACEBOOK, WHATSAPP, or INSTAGRAM. why…..???? We go to an orphanage to celebrate our child's birthday…..why…???? To show the orphans that our children are being blessed for having parents and you are being cursed as an "ORPHAN". we help any people on roads or streets by giving money or any help, immediately a video is prepared and posted on FACEBOOK, WHATSAPP, INSTAGRAM…. etc… Why??? to get publicity or gain attention from others for being a millionaire or any such……But it's being said, according to Jainism or any other caste, if we donate anything from our right hand, even the left hand should not be aware of it.
DIFFERENT WAYS OF DONATION :
                 There are various ways by which donations are done. But people know only this few donations and they are: 
1. Donate Blood.
2. Donate Organs
3. Helping our neighbors.
4. Donating used things to any charitable trust, an orphanage.
5. Serving food, accessories, or any wanted things to needy people.
6. Donating online funds to needy families or NGOs.
                    These few donations are done for a cause, to help the needful and we feel happy by providing a helping hand to our society. In short, these donations give us mental peace, but there are few more ways by which donations can be done and these donations are done for our soul's liberation. In JAINISM, these are various ways by which we do donations:
(1). ABHAYDAN (safe-conduct)  No violence of any organism: Donations are to be done not only for serving people but also for saving people. Every soul's life is dear to them. If anyone is trying to kill you and suddenly he forgives us, that gives a lot of happiness to us. In the same way, the people who are eating non-veg food, if they don't eat and forgive the life of those living beings, will also feel the same happiness as if you donated a new life to them. Saving or freeing any living being from a horrifying life is also a donation.
(2). SUPATRA DAAN (exempt or legible donation) Serving religious and spiritual fellow members (ascetics) with devotion: Those on the liberation route, assisting the ascetics, providing them service in any way (food, shelter, etc…) is called a legible donation (SUPATRA DAAN). People who do legible donations will gain particular hierarchical comfort, fame, and wealth. There is a very famous real story on legible donation which I'll share with you and make you understand about the above comforts. 
                 Once there was a boy named SANGAM who lived with his widow mother DHANYA in a place named SHALIGRAM. He belonged to a very poor family. Once, for an occasion, all the houses in the village prepared dessert (KHEER). By seeing this the boy asks his mother, why are you not preparing dessert for me???.  SANGAM's mother started thinking oh LORD!! why did you make me so poor? How can I make him understand what poverty is? I cannot even fulfill his wish of having dessert, he is my only son?? She cries.
Seeing her crying, ladies from the neighbors brought clarified butter, milk sugar, etc.. from their home and gave her the ingredients to prepare the dessert.
                    DHANYA, SANGAM's mother, prepares the dessert with the ingredients, serves his son, and goes out for work. At that time only, one MONK, fasting for one month almost, comes to his house for Gochari ( collecting food from home to home). By seeing the saint, SANGAM thinks – HE (Jain Monk), by my destiny and Lord's blessings came here, what a blissful moment for me. I won't let this opportunity go. With these beautiful thoughts, he serves the whole dessert to the Monk. Keeping these wonderful emotions in his mind, he dies the same day. Because of his legible donation, SANGAM takes his next birth in a kingdom named RAJGRAHI. His father's name is GOBHADRA SETH and his mother is BHADRA SETHANI. SANGAM was named as SHALIBHADRA. Daily he receives 99 boxes ( 33 filled with clothes, 33 filled with ornaments and jewelry, 33 filled with food) from GOD. This is SUPATRA DAAN.
(3). ANUKAMPA DAAN (compassionate donation) Relieves others from grief: Serving or helping the needy people is a COMPASSIONATE donation. If we are blessed with facilities ( food, shelter, and money), we can help those who are in need and if anyone asks for anything, don't send them empty-handed.
(4). UCHITHDAAN (appropriate donation) This donation is at the time of a girl's marriage (KANYADAAN): While maintaining relations with our relatives, providing money or any needed thing at the time of their girl's marriage is an APPROPRIATE donation.
                                          !!!…. DO CHARITY SILENTLY…….     
                                                         ……..NO PUBLICITY PLEASE…….!!!!!
510 total views, 3 views today
RELIGION – A SCAM OR LEGIT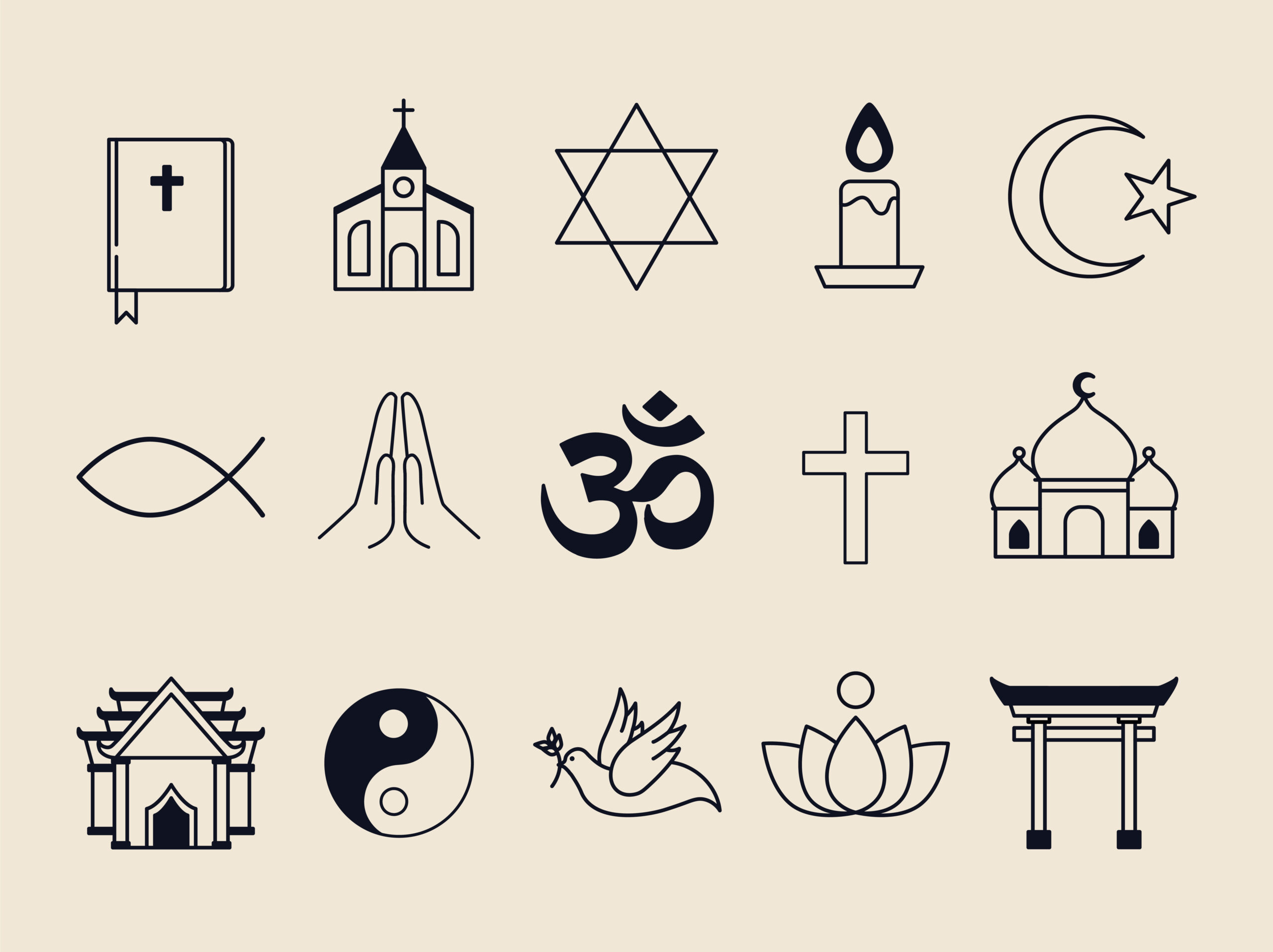 TITLE : RELIGION – A SCAM OR LEGIT
RELIGION – A SCAM OR A LEGIT :
Before arguing about religion, relating to any issue, let me ask you all – is religion a scam or a legit…??? 100% of you people will be asking me… how dare you say religion is a scam…??? Of course, it is legit, accepted by all the people.
WHAT IS RELIGION :
We have our own religious beliefs, sentiments, emotions, hope and above all, it has our FAITH in it. Religion cannot be a scam. If religion is not a scam then why is it created as an issue and made like a scam…??
THE JOURNEY OF RELIGION :
According to any survey or search, it is believed that Hinduism is the first religion which was started. This religion has 33 highly virtuous and are worshipped as the Lord's. Islam, Christianity are all started after the Hinduism was already originated.
So, we can believe that everybody were first hindus and then they were converted to particular religions like Islam, Christianity, Muslims, Jains and many other religions. If we see the history of our own ancestors, we will understand that we are all converted.
Now again, the issues are started relating to religion and conversion. First thing, I don't understand why we need to create an issue on religion..?? What is the purpose of this issue..?? What can anybody gain from this conversion or why are the arguments on religion..??
As per all the religions, we are just a body.. that's it., and the body is going to get demolished after death. Only the soul will be involved in the recycling of births and deaths, not the body… Who knows in the next birth in which religion we are going to take birth..??
READ my BLOG – "PHANTASM", which speaks about a chat between a human and a soul, which illuminates the role of soul and the body.
Is anyone sure or can give assurance that even in my next birth also, I'll take birth in the same religion… Can anyone guarantee this…?? No, no-one can predict the future. We always learned to live in the present and safeguard your future, so that in the future we or our next generation should not face any problem.
But, here the future is totally unpredictable. Here future means – the next birth and in this present situation if we keep on going to create problems relating to religion, then, do you people actually think we are safeguarding our next generation or complicating their lives..??
Among us, many of us have suffered a lot and we grew up. We also think that our next generation should not suffer the same way. But, this issue is definitely complicating the life of the next generation.
WHY A PERSON DOES RELIGION CONVERSION..?? : There can be three main reasons why a person wants to get converted from one religion to other:
– the person might be attracted to that religion
– the person might be helplessness or coercive
– the person may see himself benefited
We cannot talk about those persons who are attracted to any religion or who benefit from the conversion. But I want to particularly talk about those persons who are helpless or coercive… What about them…??? After the conversion neither their religion is accepting them back again nor the converted religion is helping them and the situation ends up in such a way that those persons are left out to live up their life without any religion..??
SNATCHING THE RELIGION :
Can you imagine those people who are left out to live up their life without any religion..?? No, we can't imagine. I have seen a real life example : A lady, who converted herself to another religion, going against her family and kids, as she was helpless and needed peace in life.
Soon after the conversion she realised that nothing had changed in her life. The complications and problems keep on increasing and when she questioned the person who converted her to another religion..??
Maybe still you didn't accept God whole-heartedly or still you didn't forget your previous Lords and she has been left to live her life. Now her position is neither she is following the religion in which she was born nor she is following the religion in which she got converted.
LIFE WITHOUT RELIGION :
Life without religion will be like – no emotions, no feelings, no attachment, no sacraments, no faith, no belief, no trust – a big disaster for humanity. I have mentioned this in one of my previous blogs, " FEW PROPHECIES BY LORD MAHAVEER", where you will be able to see how life would be without religion.
So please don't make religion an issue. Let the people live with their own religion – whether they are attracted or they are helpless, let them decide which RELIGION they want to follow.
"LIVE AND LET LIVE…"
" LIVE IN HARMONY,
HUMANITY FOLLOWS…. "
9,811 total views, 9 views today