CURD – FROM NON-EDIBLE TO EDIBLE – HOW?
ESSENCE OF CURD: Curd is basically a dairy product that is obtained by coagulating milk in a process called curdling. The coagulation can be caused by an acidic substance such as lemon juice or vinegar and then allowing it to coagulate. When any acidic substance is poured into the milk, the increased acidity causes the milk proteins to tangle into solid masses and these solid masses are named "CURD". Curd is usually referred to as traditional homemade yogurt or "DAHI".
CURD AND YOGURT: People often consider curd and yogurt to be the same. But there is a thin line of difference between the two. Curd or Dahi is a dairy product made by curdling the milk with edible acidic substances like vinegar, lemon juice. Whereas yogurt is created by bacterial fermentation of milk consists of LACTOBACILLUS BULGARICUS and STREPTOCOCCUS THERMOPHILOUS. Nutrition also refers as Curd is rich in calcium, iron, potassium, and vitamin B6. Yogurt is rich in calcium, phosphorus, and vitamin B12. Yogurt is generally not made at home as it reduces blood pressure, cholesterol, whereas curd is a homemade product and stimulates the brain and improves digestion.
BENEFITS OF CURD: Curd or Dahi is an essential element that is available in our kitchen pantry every day. Curd can be taken in any form and with any meal as per our wish to eat and there are many recipes which are made from curd. The very popular ones are DAHI VADA, CURD RICE, etc. Homemade PANEER, CHEESE, and BUTTER are prepared from curd. It is rich in Calcium, Vitamin B2, Vitamin B12, Potassium, and Magnesium. As per Jain religion, Curd cannot be used with all lentils, pulses, dried yellow and green peas, or any pulse which gets divided into two, only if the curd is boiled and then used, otherwise if we use it directly the food becomes non-edible
(ABHAKSHYA ) and it should not be eaten. Curd has its own health and beauty benefits.
HEALTH BENEFITS OF CURD : 
HEALTHY DIGESTION:

Curd acts as a great probiotic. The good bacteria present inside the curd helps to clear the digestive system.
IMPROVES IMMUNITY:

The good bacteria inside the curd helps to boost the overall health and helps in creating strong immunity to fight against day-to-day diseases. 
BONES AND TEETH GET STRONGER:

As we all know Curd is rich in calcium, so definitely it improves the teeth and bones and makes them strong and even stronger. 
BEAUTY BENEFITS OF CURD :   
FOR HEALTHY AND RADIANT SKIN:

Curd

has acidic compounds that act as an anti-bacterial and an anti-fungal to fight various skin problems. As curd is made through the curdling process it gives a healthy and radiant-looking skin.  
PREVENTS PREMATURE WRINKLES:

The antioxidant in the curd helps in pulping the skin and it helps in preventing wrinkles.
REMOVES DARK SPOT AND DANDRUFF:

Curd helps in exfoliating the skin and therefore it becomes a natural remedy for dark spots to treat naturally. Its antifungal properties help in clearing dandruff naturally.
HOW CURD SHOULD BE USED AND TIME LIMIT OF CURD ACCORDING TO JAINISM :   
Curd vada, Raita (made of gram flour drops), Kadhi, Curd Puri, buttermilk, etc, while preparing first put a finger in the yogurt and check whether it is heated and after that only utilize it. If the curd is not heated completely there is bifurcation on eating along with any hard stuff like lentils.      
The curd gets completely heated once when it is put in a pressure cooker and heated for three whistles and that curd doesn't rip off. Apart from this, the buttermilk, which we receive while extracting butter from the cream, putting salt, and stirring it will not rip off the Curd. Such curd and buttermilk do not form bipedal with any lentils.  
If you want to drink buttermilk after meals at home, then also heat it as stated above. Because even if there is no bifurcation at the time of drinking but for washing utensils together, at that time also it's possible to be a mixture of lentils and buttermilk. That's why yogurt should be heated firstly at home and then it should be used in anything.  
If curd stays for 2 nights after solidifying, then it becomes non-edible. That is why it should be used before the completion of 2 nights. If left, make it into buttermilk. This buttermilk can be used for 2 days. Like, on Monday we solidified the curd in the evening, this yogurt will last for a full day on Tuesday. On Wednesday, before sunrise, prepare the buttermilk from the yogurt. This buttermilk will last for 2 full days (ie) Wednesday and Thursday. On Friday before sunrise, if thepala's (chapatti) are been prepared from the buttermilk, then these chapatti's can be used on Friday and Saturday. On Sunday, if the thepala's(chapattis) are roasted then those roasted chapatti's can be used for 15 days. Before 15 days, if the roasted chapattis are crushed and if they are baked in ghee after crushing, then it will go on for another 15 days. In this way, the duration of yogurt is 16 praharas.                  
           (1prahara=3 hours) and its buttermilk also had a period of 16-16 prahara's. 
 NOTE: What is written before sunrise on the second day is written with the expectation of time, otherwise the chapatti's should be baked on the same day, before sunset. No beginning of any kind of work should be started during sunset and before sunset.
495 total views, 3 views today
RELIGION – A SCAM OR LEGIT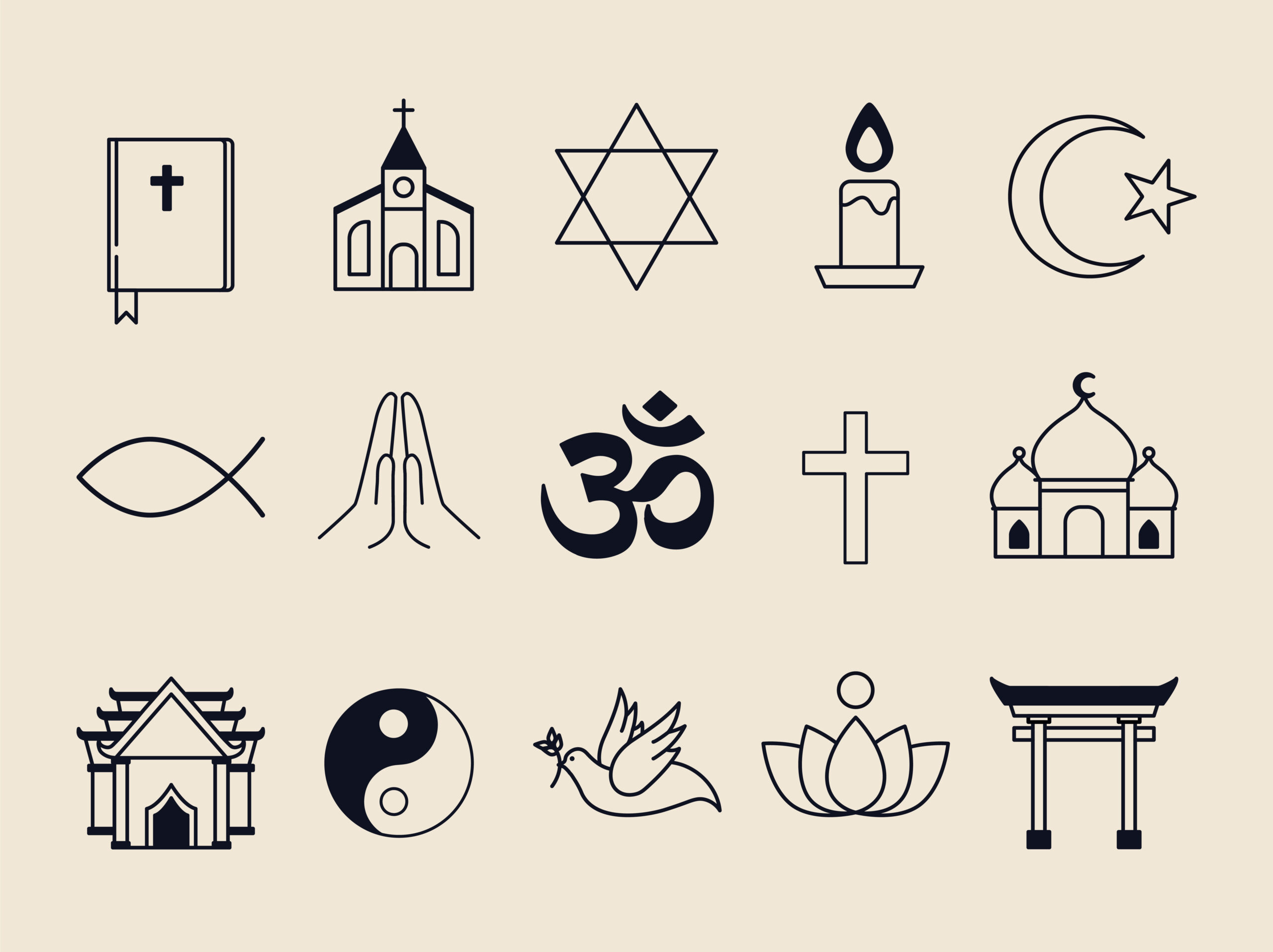 TITLE : RELIGION – A SCAM OR LEGIT
RELIGION – A SCAM OR A LEGIT :
Before arguing about religion, relating to any issue, let me ask you all – is religion a scam or a legit…??? 100% of you people will be asking me… how dare you say religion is a scam…??? Of course, it is legit, accepted by all the people.
WHAT IS RELIGION :
We have our own religious beliefs, sentiments, emotions, hope and above all, it has our FAITH in it. Religion cannot be a scam. If religion is not a scam then why is it created as an issue and made like a scam…??
THE JOURNEY OF RELIGION :
According to any survey or search, it is believed that Hinduism is the first religion which was started. This religion has 33 highly virtuous and are worshipped as the Lord's. Islam, Christianity are all started after the Hinduism was already originated.
So, we can believe that everybody were first hindus and then they were converted to particular religions like Islam, Christianity, Muslims, Jains and many other religions. If we see the history of our own ancestors, we will understand that we are all converted.
Now again, the issues are started relating to religion and conversion. First thing, I don't understand why we need to create an issue on religion..?? What is the purpose of this issue..?? What can anybody gain from this conversion or why are the arguments on religion..??
As per all the religions, we are just a body.. that's it., and the body is going to get demolished after death. Only the soul will be involved in the recycling of births and deaths, not the body… Who knows in the next birth in which religion we are going to take birth..??
READ my BLOG – "PHANTASM", which speaks about a chat between a human and a soul, which illuminates the role of soul and the body.
Is anyone sure or can give assurance that even in my next birth also, I'll take birth in the same religion… Can anyone guarantee this…?? No, no-one can predict the future. We always learned to live in the present and safeguard your future, so that in the future we or our next generation should not face any problem.
But, here the future is totally unpredictable. Here future means – the next birth and in this present situation if we keep on going to create problems relating to religion, then, do you people actually think we are safeguarding our next generation or complicating their lives..??
Among us, many of us have suffered a lot and we grew up. We also think that our next generation should not suffer the same way. But, this issue is definitely complicating the life of the next generation.
WHY A PERSON DOES RELIGION CONVERSION..?? : There can be three main reasons why a person wants to get converted from one religion to other:
– the person might be attracted to that religion
– the person might be helplessness or coercive
– the person may see himself benefited
We cannot talk about those persons who are attracted to any religion or who benefit from the conversion. But I want to particularly talk about those persons who are helpless or coercive… What about them…??? After the conversion neither their religion is accepting them back again nor the converted religion is helping them and the situation ends up in such a way that those persons are left out to live up their life without any religion..??
SNATCHING THE RELIGION :
Can you imagine those people who are left out to live up their life without any religion..?? No, we can't imagine. I have seen a real life example : A lady, who converted herself to another religion, going against her family and kids, as she was helpless and needed peace in life.
Soon after the conversion she realised that nothing had changed in her life. The complications and problems keep on increasing and when she questioned the person who converted her to another religion..??
Maybe still you didn't accept God whole-heartedly or still you didn't forget your previous Lords and she has been left to live her life. Now her position is neither she is following the religion in which she was born nor she is following the religion in which she got converted.
LIFE WITHOUT RELIGION :
Life without religion will be like – no emotions, no feelings, no attachment, no sacraments, no faith, no belief, no trust – a big disaster for humanity. I have mentioned this in one of my previous blogs, " FEW PROPHECIES BY LORD MAHAVEER", where you will be able to see how life would be without religion.
So please don't make religion an issue. Let the people live with their own religion – whether they are attracted or they are helpless, let them decide which RELIGION they want to follow.
"LIVE AND LET LIVE…"
" LIVE IN HARMONY,
HUMANITY FOLLOWS…. "
9,744 total views, 67 views today