BOYCOTT CHINA AND IT'S PRODUCTS
  China, officially, PEOPLE'S REPUBLIC  of CHINA, is right now the most powerful country in the world economically and no one can deny this fact. It is the fastest booming economy and is also known as the factory of the world. The Beijing, capital, International airport is the second busiest airport in the World and busiest airport in Asia. Therefore, transportation is also improving very fast as well as sea-ports such as Shanghai, Hong Kong, and Shenzhen. China boasts a huge depth of culture, including Confucianism and other philosophies. Being the most populous country, it has a great advantage of huge and increasingly highly skilled and educated workers to outsell and out-build to all others. It is also the world's fastest-growing consumer market and second-largest importer of goods. It is estimated that approximately 80% of all toys used worldwide are made in China. Even after a huge success and development in various fields, the below-mentioned details may surprise you:
CHINESE GAMES, TOYS, AND APPLICATIONS:  The first and foremost application which comes to the mind is TIK TOK app. It is a Chinese video-sharing social networking service owned by BYTE DANCE, a Beijing-based internet technology company. It enables a user to be a creator, encourage their passion and creative expressions through videos. But right now this app is banned in many countries and companies including INDIA, INDONESIA, the US Army and Navy, PENTAGON, AMAZON, and many others. The main reason behind the ban on this app is about preserving "data sovereignty". If you are using the TIK TOK app from your mobile device then there is a "potential security risk associated with its use". 
(Player Unknown's Battlegrounds) comes in the top 10 online multiplayer games around the World. It causes addiction to the user which is actually more dangerous than addiction to drugs. Being an extremely violent game, it triggers exclusive violence,  aggressive thoughts, and affects a person's mental health. This game is banned stating it as harmful, addictive. Chinese toys came under attack a few years ago, for having use of high level of lead paint which leads to kidney damage, learning and growth delays and actually are not suitable for kids.
CHINA: A HOTSPOT FOR PANDEMICS..?? : 
WUHAN CORONAVIRUS COVID-19: In the wet market of Wuhan, where live animals are sold for consumption, the COVID-19 was first reported in WUHAN.  The speculations are made that deliberately or accidentally, this virus is leaked by the Chinese government.
An H7N9 (FLU): The first case of A H7N9 Flu avian influenza (bird flu) was reported in Shanghai, China in 2017. This virus jumped from chicken at a wet poultry market to humans by a study in the medical journal, The LANCET.
SARS: The SEVERE ACUTE RESPIRATORY SYNDROME (SARS), was first surfaced in China in 2002. Fifteen years later, researchers discovered that the source of this virus could be traced to a group of infected bats at a remote cave. SARS experts JEREMY FARAAR noted, "there is no effective treatment and no vaccine". Almost 750 people died in 37 countries before placing patients in quarantine. The WUHAN coronavirus is related to SARS and now we have a chance to create vaccines and treatment for COVID-19.
An H5N1 BIRD FLU: This highly pathogenic influenza A H5N1 virus was first detected in grease in China in 1996, during a Poultry outbreak in HONGKONG.
HONG KONG FLU: This flu emerged in Hong Kong in 1968 and killed an estimated 1 million people all over the world between 1968 and 1969.
ASIAN FLU: The Asian flu, caused by the H2N2 virus, is also believed to have its origin in China in February 1957. Estimated death caused by the virus range between 1 million to two billion worldwide. Only India is believed to have suffered over 1 million cases.
CHINESE GLOBAL PLANS: As we all know that China is having many global plans not only with their neighbouring countries but for everyone, and every work done is quiet and strategically. China, with the power of money, is doing huge investments and trying to buy out many countries. They loaned billions of dollars to Sri Lanka and now own a part of it. In Malaysia, a $ 100 billion forest city has been built. Even in the USA, many hotels are owned by China. 
 A 46 billion dollar investment transformed Pakistan's transport and power grid. Many countries like Ethiopia in Africa, Europe in many more defines China's dominance over the world which is economically strong. Now, they are taking over HONG KONG against all the global rules which state that "Non-Hong Kong residents can be prosecuted for their acts outside of Hong kong". Think for a while, this law applies to everyone on the planet. This is totally a maniac. Time will show how they apply this law to many parts of the world.
INDIA – CHINA CONFLICT, 2020: Since May 5, 2020, Chinese and Indian troops have allegedly reported in aggressive face-offs and conflicts along the Indian – China border. At the end of May month, China objected to Indian road construction in the Galway river valley. According to Indian sources, 20 Indian soldiers including one officer found dead and casualties of 43 Chinese soldiers (including the death of an officer) resulted in a deadly border
clash on 15th and 16th June 2020. India banned 59 Chinese apps to minimize the influence of China inside India. 
CLASH AGAIN IN 2021: At the beginning of 2021, again, INDIA and CHINA's troops have clashed along the contested border at NATHU LA, north of Gangtok, SIKKIM. It was been verified by INDIA'S military and media reports, there was a minor face-off, leaving injuries on both sides on 20 January 2021.
Now I want to ask you all, what are China's intentions :   
They can impose any law on any country.  
They can fund any country to increase the growth and economy. 
They can have conflicts or battles with their neighboring countries or any other places..???  
          " ….Think about it…  Speak about it… Share it….".
564 total views, 3 views today
RELIGION – A SCAM OR LEGIT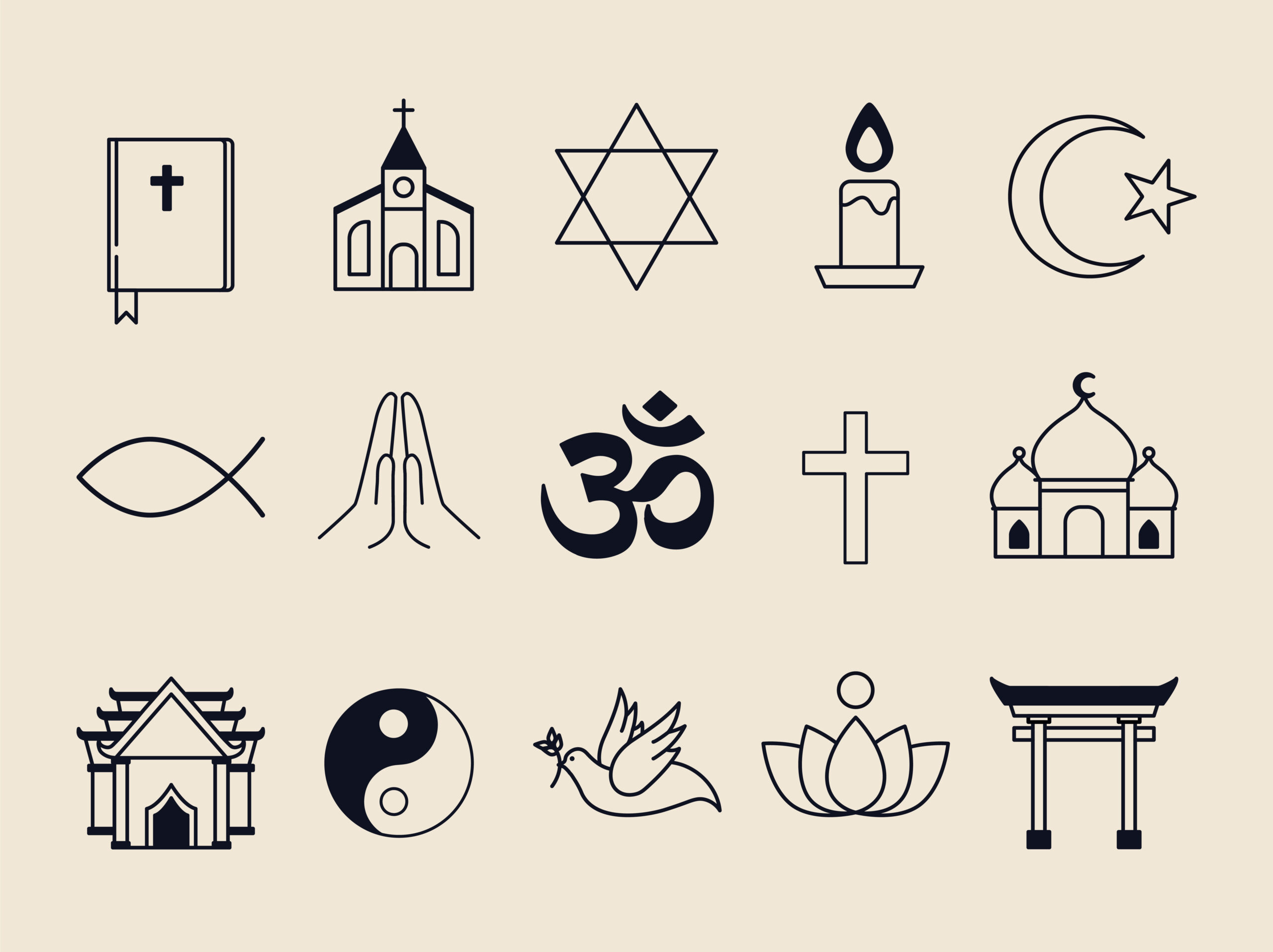 TITLE : RELIGION – A SCAM OR LEGIT
RELIGION – A SCAM OR A LEGIT :
Before arguing about religion, relating to any issue, let me ask you all – is religion a scam or a legit…??? 100% of you people will be asking me… how dare you say religion is a scam…??? Of course, it is legit, accepted by all the people.
WHAT IS RELIGION :
We have our own religious beliefs, sentiments, emotions, hope and above all, it has our FAITH in it. Religion cannot be a scam. If religion is not a scam then why is it created as an issue and made like a scam…??
THE JOURNEY OF RELIGION :
According to any survey or search, it is believed that Hinduism is the first religion which was started. This religion has 33 highly virtuous and are worshipped as the Lord's. Islam, Christianity are all started after the Hinduism was already originated.
So, we can believe that everybody were first hindus and then they were converted to particular religions like Islam, Christianity, Muslims, Jains and many other religions. If we see the history of our own ancestors, we will understand that we are all converted.
Now again, the issues are started relating to religion and conversion. First thing, I don't understand why we need to create an issue on religion..?? What is the purpose of this issue..?? What can anybody gain from this conversion or why are the arguments on religion..??
As per all the religions, we are just a body.. that's it., and the body is going to get demolished after death. Only the soul will be involved in the recycling of births and deaths, not the body… Who knows in the next birth in which religion we are going to take birth..??
READ my BLOG – "PHANTASM", which speaks about a chat between a human and a soul, which illuminates the role of soul and the body.
Is anyone sure or can give assurance that even in my next birth also, I'll take birth in the same religion… Can anyone guarantee this…?? No, no-one can predict the future. We always learned to live in the present and safeguard your future, so that in the future we or our next generation should not face any problem.
But, here the future is totally unpredictable. Here future means – the next birth and in this present situation if we keep on going to create problems relating to religion, then, do you people actually think we are safeguarding our next generation or complicating their lives..??
Among us, many of us have suffered a lot and we grew up. We also think that our next generation should not suffer the same way. But, this issue is definitely complicating the life of the next generation.
WHY A PERSON DOES RELIGION CONVERSION..?? : There can be three main reasons why a person wants to get converted from one religion to other:
– the person might be attracted to that religion
– the person might be helplessness or coercive
– the person may see himself benefited
We cannot talk about those persons who are attracted to any religion or who benefit from the conversion. But I want to particularly talk about those persons who are helpless or coercive… What about them…??? After the conversion neither their religion is accepting them back again nor the converted religion is helping them and the situation ends up in such a way that those persons are left out to live up their life without any religion..??
SNATCHING THE RELIGION :
Can you imagine those people who are left out to live up their life without any religion..?? No, we can't imagine. I have seen a real life example : A lady, who converted herself to another religion, going against her family and kids, as she was helpless and needed peace in life.
Soon after the conversion she realised that nothing had changed in her life. The complications and problems keep on increasing and when she questioned the person who converted her to another religion..??
Maybe still you didn't accept God whole-heartedly or still you didn't forget your previous Lords and she has been left to live her life. Now her position is neither she is following the religion in which she was born nor she is following the religion in which she got converted.
LIFE WITHOUT RELIGION :
Life without religion will be like – no emotions, no feelings, no attachment, no sacraments, no faith, no belief, no trust – a big disaster for humanity. I have mentioned this in one of my previous blogs, " FEW PROPHECIES BY LORD MAHAVEER", where you will be able to see how life would be without religion.
So please don't make religion an issue. Let the people live with their own religion – whether they are attracted or they are helpless, let them decide which RELIGION they want to follow.
"LIVE AND LET LIVE…"
" LIVE IN HARMONY,
HUMANITY FOLLOWS…. "
9,709 total views, 32 views today