MEANING OF SPIRIT : It can be explained as, "the non-physical part of the person, which is the seat of emotions and character, the soul. Your spirit is the part of you that is not physical and that consists of your character and feelings. The human spirit is virtually indestructible.  Spirit can be a supernatural being, holy spirit, quality of courage, energy, determination or can be even a karmic stain,the color of which indicates a soul's degree of purity. Spirit can also be called as AURA and it is called LESHYA in JAIN religion.
LESHYA IN JAIN RELIGION: LESHYA or AURA is one of the most technically used words. The particular result of the soul arising out from the relationship of black substance is called AURA. It is a symbol of our consciousness. It is explained in 6 ways. In a perversion of inauspicious deeds in the soul, black, dark blue, light blue (like pigeon colour) these three colours matter substance get formed. These three are inauspicious substances called AURA. And by the nature of auspicious actions in our soul, yellow, pink and white these three colour matter substances are formed. These three are auspicious substances called AURA. The way the thread of the rhinestone is threaded in a hole, the gemstone is visible in the same colour, similarly the auspicious and inauspicious, in the same way, according to auspicious and inauspicious leads  AURA arise in the soul. Now in the present time, with the help of photography, we can check the human's AURA is in which colour, through which we can understand his good or bad emotions. The human spirits are as divided : 
KRISHNA LESHYA (BLACK COLOUR):

The people with this AURA are basically hostile, merciless, fiercely angry, sharp-faced, incisive, soul alienated and a killer. The nature of this category people will be to harm others at any cost even if they get self-harmed.
EXAMPLE: VIKAS failed in one subject and MONISH failed in 2 subjects. VIKAS was not feeling sad for getting failed in one subject instead he was happy that MONISH failed in 2 subjects.
NEEL LESHYA (DARK BLUE COLOUR):

The people with AURA are basically elusive, snobbish, instinctive, bribe collectors, fickle-minded, always have a lot to talk about about and bellicose. For the momentary benefit of self, they cause heavy losses to others. 
EXAMPLE : 
# Using lipstick, shampoo etc. are caused by the violence of five sensed organisms for our beauty.
# killing a daughter-in-law for dowry.
# making a child cry.
KAPOOT LESHYA ( like pigeon colour):

The people with this AURA are foolish, only initial excitement for any work, non-believers, indifferent to profit, thoughtless and ill-tempered. In this, the humans, not for normal profit but to avoid their huge loss they harm others. 
EXAMPLE: Two Fox fighting for bread. At that time, one monkey arrived and listened to the conversation and found a solution that I will divide the bread into pieces, one for you and another for you. Both of them agreed and the monkey divided the bread. After this, both the fox started fighting again as one of the foxes got a little more extra bread than another. At that time, the monkey said I will eat the extra part of the bread and he ate it. Again the fox started fighting, monkey, while eating the little extra bread ate more and the bread is less, now the other Fox is holding more portion of the bread than the first Fox. The argument continued every time the monkey ate the bread. Finally, the bread got completed totally by the monkey itself and both the Foxes remained hungry. This is KAPOOT LESHYA, to avoid their huge loss, they harm others.
IF THERE IS SEVERITY IN KAPOOT LESHYA, THEN IT CAN GO BEYOND KRISHNA LESHYA AND NEEL LESHYA.
TEJO LESHYA ( YELLOW COLOUR):

The people with this aura are skilled, proficient, simple, donor, modest, intelligent in religious aspects and calm. The people in this category incidentally if they get the chance to do good for others they won't leave that opportunity. In simple, by not having a special loss for self and good to be done for others, such work is said as TEJO LESHYA.
EXAMPLE: A person having wealth in crores and giving a few lakhs to someone for business.
PADMA LESHYA ( PINK COLOUR) :

The people in this LESHYA are compassionate, fixed, donating for all living beings, highly-skilled, sharp-minded and knowledgeable towards creatures. In this, the benevolence of a human is so high that even if it is a loss for the benefit of others, they don't care.
EXAMPLE: Once, a father had three sons. After their marriage, the father thinks to divide the property among his sons so that there should be no conflicts in the future. He had a property of one crore. He called all his three sons and said that I called you all to divide the property. At that time, the younger son says I'll divide the property as I don't trust anyone. Both the elder brothers stay calm. The younger son says, divide the money as per the age of our brothers. The elder brother is 42 years, so he should get 42 lakhs, the second brother's age is 34 years, so he should get 34 lakhs and because I'm 24 years old, so I should get 24 lakhs rupees. If the father would have divided the money, he would have given 33-33 lakhs to each son. But my elder brother has given so many years to business, so he should get extra property than us. The father and his two elder brothers were shocked with this decision. We don't even leave one rupee in a taxi or 5 rupees while purchasing vegetables, but he left 9 lakhs of rupees, this is PADMA LESHYA.
SHUKLA LESHYA (WHITE COLOUR):

The people in this category are fully religious-minded, stays away from any sin, a believer in AHIMSA and are inattentive to bad qualities. The people in this AURA, as a resulting creature, dedicate themselves to the interest of others.
EXAMPLE: THE LORD TIRTHANKARAS.
     TO HELP OTHERS, THIS CATEGORY PEOPLE ARE EVEN READY TO GIVE AWAY THEIR LIFE.
450 total views, 3 views today
RELIGION – A SCAM OR LEGIT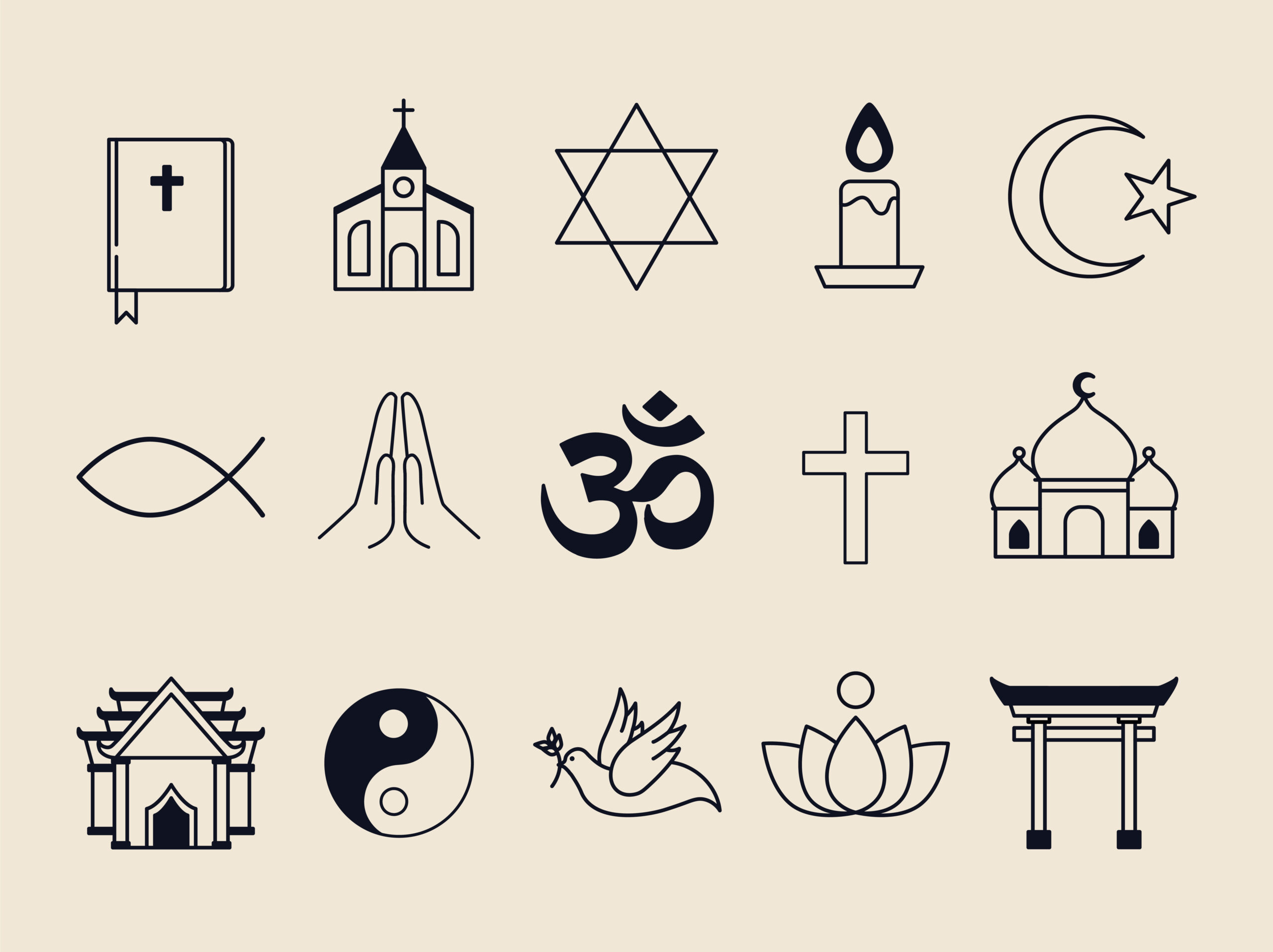 TITLE : RELIGION – A SCAM OR LEGIT
RELIGION – A SCAM OR A LEGIT :
Before arguing about religion, relating to any issue, let me ask you all – is religion a scam or a legit…??? 100% of you people will be asking me… how dare you say religion is a scam…??? Of course, it is legit, accepted by all the people.
WHAT IS RELIGION :
We have our own religious beliefs, sentiments, emotions, hope and above all, it has our FAITH in it. Religion cannot be a scam. If religion is not a scam then why is it created as an issue and made like a scam…??
THE JOURNEY OF RELIGION :
According to any survey or search, it is believed that Hinduism is the first religion which was started. This religion has 33 highly virtuous and are worshipped as the Lord's. Islam, Christianity are all started after the Hinduism was already originated.
So, we can believe that everybody were first hindus and then they were converted to particular religions like Islam, Christianity, Muslims, Jains and many other religions. If we see the history of our own ancestors, we will understand that we are all converted.
Now again, the issues are started relating to religion and conversion. First thing, I don't understand why we need to create an issue on religion..?? What is the purpose of this issue..?? What can anybody gain from this conversion or why are the arguments on religion..??
As per all the religions, we are just a body.. that's it., and the body is going to get demolished after death. Only the soul will be involved in the recycling of births and deaths, not the body… Who knows in the next birth in which religion we are going to take birth..??
READ my BLOG – "PHANTASM", which speaks about a chat between a human and a soul, which illuminates the role of soul and the body.
Is anyone sure or can give assurance that even in my next birth also, I'll take birth in the same religion… Can anyone guarantee this…?? No, no-one can predict the future. We always learned to live in the present and safeguard your future, so that in the future we or our next generation should not face any problem.
But, here the future is totally unpredictable. Here future means – the next birth and in this present situation if we keep on going to create problems relating to religion, then, do you people actually think we are safeguarding our next generation or complicating their lives..??
Among us, many of us have suffered a lot and we grew up. We also think that our next generation should not suffer the same way. But, this issue is definitely complicating the life of the next generation.
WHY A PERSON DOES RELIGION CONVERSION..?? : There can be three main reasons why a person wants to get converted from one religion to other:
– the person might be attracted to that religion
– the person might be helplessness or coercive
– the person may see himself benefited
We cannot talk about those persons who are attracted to any religion or who benefit from the conversion. But I want to particularly talk about those persons who are helpless or coercive… What about them…??? After the conversion neither their religion is accepting them back again nor the converted religion is helping them and the situation ends up in such a way that those persons are left out to live up their life without any religion..??
SNATCHING THE RELIGION :
Can you imagine those people who are left out to live up their life without any religion..?? No, we can't imagine. I have seen a real life example : A lady, who converted herself to another religion, going against her family and kids, as she was helpless and needed peace in life.
Soon after the conversion she realised that nothing had changed in her life. The complications and problems keep on increasing and when she questioned the person who converted her to another religion..??
Maybe still you didn't accept God whole-heartedly or still you didn't forget your previous Lords and she has been left to live her life. Now her position is neither she is following the religion in which she was born nor she is following the religion in which she got converted.
LIFE WITHOUT RELIGION :
Life without religion will be like – no emotions, no feelings, no attachment, no sacraments, no faith, no belief, no trust – a big disaster for humanity. I have mentioned this in one of my previous blogs, " FEW PROPHECIES BY LORD MAHAVEER", where you will be able to see how life would be without religion.
So please don't make religion an issue. Let the people live with their own religion – whether they are attracted or they are helpless, let them decide which RELIGION they want to follow.
"LIVE AND LET LIVE…"
" LIVE IN HARMONY,
HUMANITY FOLLOWS…. "
9,713 total views, 36 views today