Three Generations: Father and Son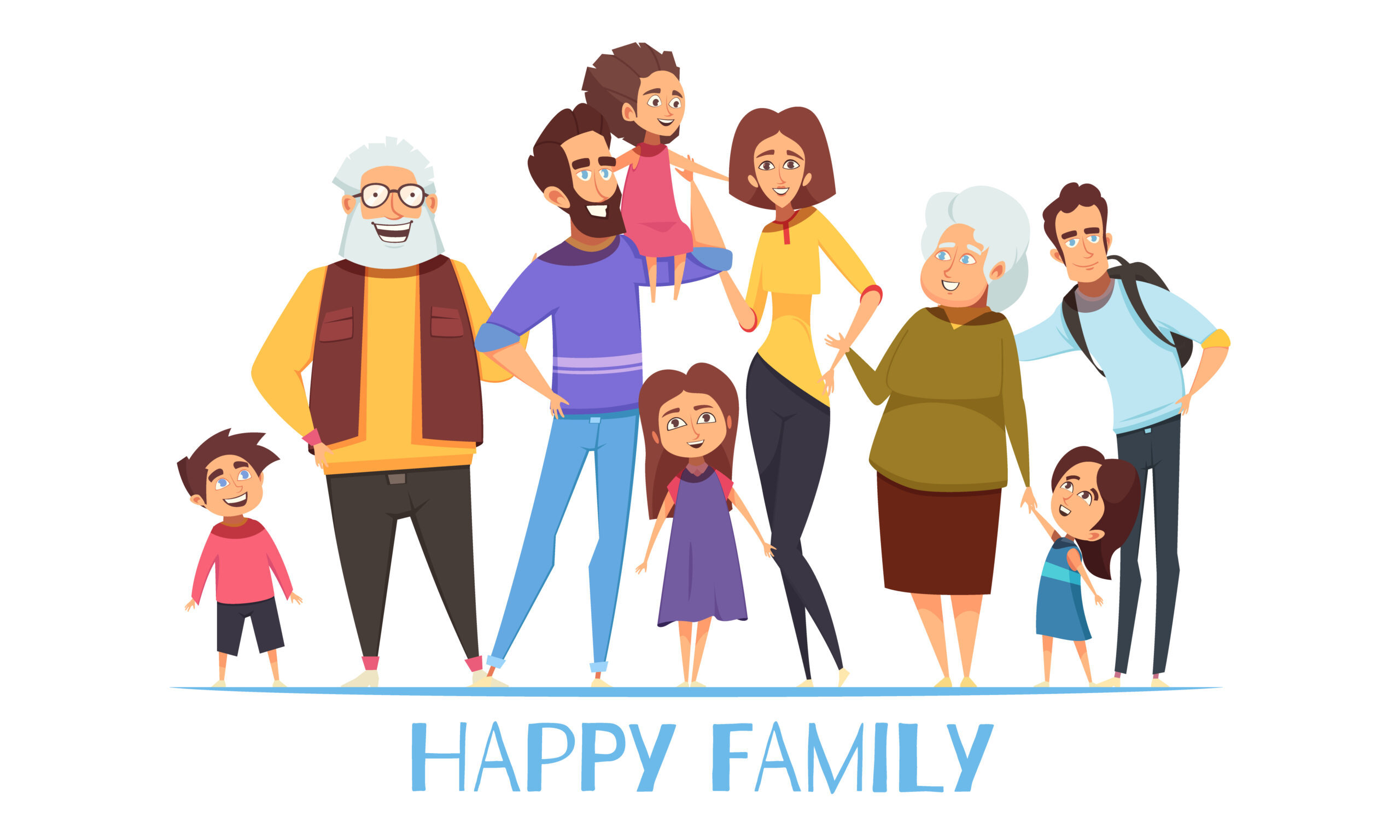 One of the most beautiful quotes penned down on the FATHER-SON relationship was, "Every father should remember that one day his son will follow his example instead of his advice". Even I mentioned in one of my blogs that, my father is the magical man in the house
who can create magic and it happens…
A Father is – the first hero to his daughter but for his son- he is the role model, and inspiration. A FATHER-SON relationship is one of the most beautiful and blessed relationships. From the birth of a baby boy, a father plays the most essential role in molding his son.
As a father is the role model, his son wants to know how he is living, his hobbies, and his works are actually pleasing to his dad. This situation becomes a little more crucial for a dad also, as he also wants his son to be a perfect one. So, he guides him in taking the right actions gives instructions as and when needed, and helps him in living a happy life.
KEYNOTE IN A FATHER: The first thought which comes to a father's mind when he is raising his son is, "As a father I expect my son to be as good as a man has to be". I believe and I hope that I can be a good father to my son as to how my father was to be with me. A son
too, starts the journey of life only by following his father as his reflection and wants to be like him.
Kids whether boys or a girl needs security and sometimes even the priority from their parents, as they are a part of their small world and this happens by showering love, care, and affection on the kids. Showing affection through love, care, and hugs to your kids every day is the best way to show them how much you love them. As per studies shown, when fathers are supportive and affectionate to their kids, it brings cognitive and social development to the children. The support from a Father brings confidence and proper well-being to a child. B, too, want to make their father feel proud of them and if the father is supportive, then it brings growth and improves the child's inner
strength.  When a father gives anything to his son, they both laugh…!!
But, When a Son gives anything to his father, they both cry..!!!
NOW… THIS IS AFFECTION…..!!!
HOW TO SOLIDIFY FATHER-SON RELATIONSHIP: The following are the various ways
through which the father-son relationship can be strengthened:
1. every day, both spend time together.
2. Don't only talk or argue, but also have the quality of listening to each other.
3. Share your different thoughts and interests too by having conversations on various
topics.
4. Don't dominate each other, instead work together on any project or assignment.
5. Always set a good example by strengthening your relationship.
BATTLE OF EGO: What is this battle of ego..??? A battle of ego is fought between father and son, not only in the present scenario but from generations. But in the current period, the egoistic problem has been raised in many families, and the beautiful relationship of a father-son has now turned into a problematic and egoistic relationship.
There can be various reasons behind this problem, but the most important reason is- When the son is young, he used to follow his father as his inspiration. But when he grows up and understands that his father is also like a normal human and not a magician, he starts
to assert his own identity and challenge his father's authority and knowledge on every point.
It was the time when many fathers shifted to urban areas from rural places. It doesn't matter to him, whether he is doing a small or big job or business. Their priority was to get settled in a big city. Few fathers would have even done the minority work because they knew
if they worked hard their families and children will be benefited.
At that time, when a son used to see his father's hard work, he used to respect him because struggle starts from changing a place, house, and trying hard in settling down in every aspect. When a son used to see his father's struggle, sometimes he used to raise his
eyebrows and think.. how can he work so hard…??? and he thinks that even he has to put the same efforts when he grows up.
It was the time when many fathers underlined a proper foundation and the struggle for their sons was reduced. It was the time when many parents wanted their sons to be educated properly and either get settled in foreign countries by having a perfect job or join
the family business. So in both cases, the efforts, stress, and load of the son were reduced. When everything is ready to serve his son, without much effort, then a small battle of ego starts between them, and burgeoning manhood collides between them. But still, the son is happy with his father because he understands the efforts which his father has put into upbringing him.
Now, this is a total technological world. A middle-class family also will be having maximum technology at their home and they will provide the best education to their son, forgetting their own personal expenses. One more important reason in today's time for the battle of ego is that a parent is having only one child or two, so now, the wishes of their kids are like a demand to be fulfilled
by the parents and they give everything that they want without making them understand the struggle and excluding their personal requirements. So if everything is served on a plate without knowing the cost of the plate to a son, then how he will understand what struggle his father has done to earn that plate. This will definitely lead to a battle of the ego because when the son will grow up his Father will stop fulfilling his demands. Surely, this results in burgeoning which collides with wisdom and command.
1,098 total views, 3 views today
LAZINESS AND PHYSICAL FITNESS
TITLE : LAZINESS AND PHYSICAL FITNESS
WHAT IS LAZINESS :
As per a famous quote given by Bill Gates, "I will always choose a lazy person to do a difficult job because he will find an easy way to do it". Yes, it's true..!! Lazy person's will show their lazyish behavior and complete the work without putting more effort in it.
But we should not forget the other side of being lazy which is explained in this quote, "Success is not easy and it is certainly not for the lazy". As per the definition of laziness it means, if someone is lazy, "they do not want to work or make any effort to do anything".
Why does a person become lazy..?? Is it any particular characteristic of a person or a set of his behaviour or habits or something else.. Many people give different opinions to describe laziness, but still the concept of laziness is totally not understood.
As per study and research, laziness is caused due to three reasons : psychological problems, physical problems and our lifestyle.
PHYSICAL CAUSES FOR LAZINESS :
If you are feeling lazy, it can be due to lack of vitamins or tiredness caused by any medical condition. The following are the reasons for physical laziness :
1. diabetes
2. hypothyroidism
3. Lack of iron
4. dehydration
5. too much exercise
6. no exercise
7. heat
8. chronic fatigue
PSYCHOLOGICAL CAUSES FOR LAZINESS :
If a person frequently experiences low mood or a lack of motivation and tiredness, it can be caused due to the mental health condition of a person. The following are the reasons for psychological laziness :
1. depression
2. anxiety
3. bipolar disorder
LIFESTYLE CAUSES FOR LAZINESS :
Even your lifestyle or your way of living can also be a reason for making you lazy. The following are the reasons for psychological laziness:
1. lack of sleep
2. consumption of alcohol
3. unbalanced diet
4. feeling stressed
5. lack of motivation
LAZINESS AND PHYSICAL FITNESS :
It is very important to fix a lazy person and it is only possible by maintaining physical health. Physical Health can be taken care of by maintaining the following procedures like – Regular exercise, balanced nutrition, and adequate rest – all contribute to good health.
But again the question is how lazy people will do exercises..??? But, for them, exercise is like a surefire way to get rid from laziness. Exercises will increase energy levels, improve moods, reduce stress, anxiety, depression and make them stay motivated.
So following are the different ways by which the lazy person's will maintain their physical health and also he will turn fit in laziest ways :
EXERCISING AS A GAME :
# FIRST GAME :
You should aim to do 10 push-ups in 10 sit-ups everyday. Once you get used to this game, you can increase it by raising your pace.
# SECOND GAME :
Play your favourite song and set your mind to work or run on the length of that song. You can raise your pace up, by updating your playlist.
# THIRD GAME :
You can do workouts in your own comfort zone by not moving from the sofa or the lounge on which you are sitting. Take walks or jog or any abs workout, some triceps during the commercial ads, while watching your favourite show.
# FOURTH GAME :
Play any dance number and hit the dance floor. If a person is not interested in doing exercises, then you can opt for this game too. Dance will burn calories and will not make you feel as if you are doing any exercise.
# FIFTH GAME :
Trekking, running, swimming, walking, aerobics, zumba, cycling, Kayaking, surfing etc… Select any game for each day and raise up your pace to improve your fitness and health.
CHALLENGING SELF :
# ENTER A VIRTUAL FITNESS CHALLENGE :
Many websites are giving the challenges to work towards your physical fitness. Join any of the websites as it will give you a goal and motivation to start working on your physical fitness.
# PAMPERING YOUR MIND :
we can pamper our mind by challenging ourselves like if I do new workouts, new exercises, then I can buy new clothes for my new looks.
# DRAG A FRIEND :
You can drag any of your friends or family members, who are also exercise-lovers, who will encourage you and also give you a little competition to do the work-outs…
9,490 total views, 3 views today