The purpose of this article is to serve as an encouraging voice for all hard-working people who strive for success but have not yet found it. It is an article for all those who feel stagnant, or as if they are spinning. However, to achieve this, truth must be said that is difficult to swallow. What is this truth? The truth about success.
A reminder
Now, we know that no one needs a reminder of how difficult life can be. We all know that life can be difficult and feel excruciatingly heavy at times. The real reminder is more or less related to the fact that getting up, moving forward, and achieving worthwhile accomplishments is not easy. It has never been easy and it never will be.
The reason we need to be reminded of this is that somehow, somewhere, someone may have convinced you that success is easy. Too many of us have accepted the fact that life is hard, but at the same time, we have convinced ourselves that success can be easy.
The conflict
Interestingly, many of us have accepted these two mixed messages: Life is difficult, but success can come easily. Believing in both ideas at the same time is a good recipe for going nowhere fast and a lot of frustration.
We are sure that much of this conflict is due to the ubiquitous messages emanating from unscrupulous marketers selling such fantasies.
There are so many people and websites constantly proclaiming the ease of success. Like it's some kind of shirt that anyone could wear, and then poof, well, you find yourself successful.
The truth about success
The truth is; To be successful, to create lasting and worthwhile success, you have to continually push yourself. To be successful, you must continually fight and constantly aim to stay vigorous in your battle against the demons of mediocrity.
Buying a product, a course, or attending a seminar is not going to be enough. To believe that one of these resources will change everything automatically overnight is ridiculous. Success has no magic formula.
Working on a remote beach from your laptop, while drinking a crown is a dream, it is not a reality and it is not where your greatness resides. Sure, when you are successful, you will have the option to do so (sometimes), but no truly successful person really works on the beach with a laptop all the time. Why? Because it is not practical. Lawn chairs are uncomfortable, work windows are annoyingly short due to your laptop's limited battery life, and squinting at your computer while the sun is shining on your head all day can cause face cramps. (trust me, I've tried it) and the list can go on and on.
There is more to success than this
If you think you will only succeed when your life resembles that of vendors dribbling on the beach for you to consume, then you have bought a lazy lie. If you look closely at those who have achieved real success, you will notice that they never flaunt their riches.
Photographs are never taken while working on an exotic beach and then shown them. They are not trying to impress you into buying what they sell. Truly successful people don't use our weaknesses as bait for us to buy their products or services.
Only marketers who are trying to sell you the idea of success do so.
So if you feel that you are not progressing because your life has yet to manifest that image of success that many are trying to sell you, we respectfully suggest, do not lose hope. And, of course, don't take the bait.
Your success, your greatness, your high hopes are so much more than beaches, beer, and babies (baby-faced guys for women reading this). Your success is so much the journey, the pain, the effort, and the daily decisions you must make to keep moving forward in the face of seemingly insurmountable odds.
The award you give yourself for not quitting and for accomplishing something meaningful to you will be your success.
So please, please, ignore those false images of success that others are selling you. Because those images can also make you feel like you're not making progress. Especially if the promised results haven't shown up as quickly as initially expected.
Adversaries of success
The scourge of apathy, shiftlessness, and incuriosity is an adversary that we must each master. There will be times when he'll want to give up. Times when what he is doing isn't worth the trouble. Moments when you feel like you are out of your league, or that you should simply accept your" fortune" and return the innumerous others who still walk erratically through life.
Still, do not give up, If you feel this way now. Don't go back. You may feel cornered, outnumbered, and underprivileged in your competition against mediocrity. But you're stronger than you suppose. You're stronger than the weakness that calls you to be lower than you know you can be.
Don't give! You have a commodity special that only you can bring to life. But that special communication, that oneness that's yours, will noway see the light if you give up.
Success hack
One little success trick you can use that will help you throughout your trip is to accept the fight. No doubt you have presumably heard this saying or expression ahead. But it exists for a reason.
So, if your trip to success seems unsupportable, try to move that it's supposed to be delicate and that it'll actually be 10 times more delicate than you originally allowed. And also anyhow of this reality, choose to remain determined to make sure you achieve your pretensions.
Use this little trick and you'll alleviate some of the frustrations you've been passing in your quests. So, give it a pass, because your success is eventually each in your frame of mind.
Final studies on the verity about success
Having said that, we supplicate you. Keep fighting. Stay strong. Believe in your greatness and stay on the path you started so long ago. However, take a nanosecond or two to dig into everything you've done, If you feel like you are not making progress. Consider everything you've fulfilled up to this point and how numerous people you've impacted.
467 total views, 3 views today
RELIGION – A SCAM OR LEGIT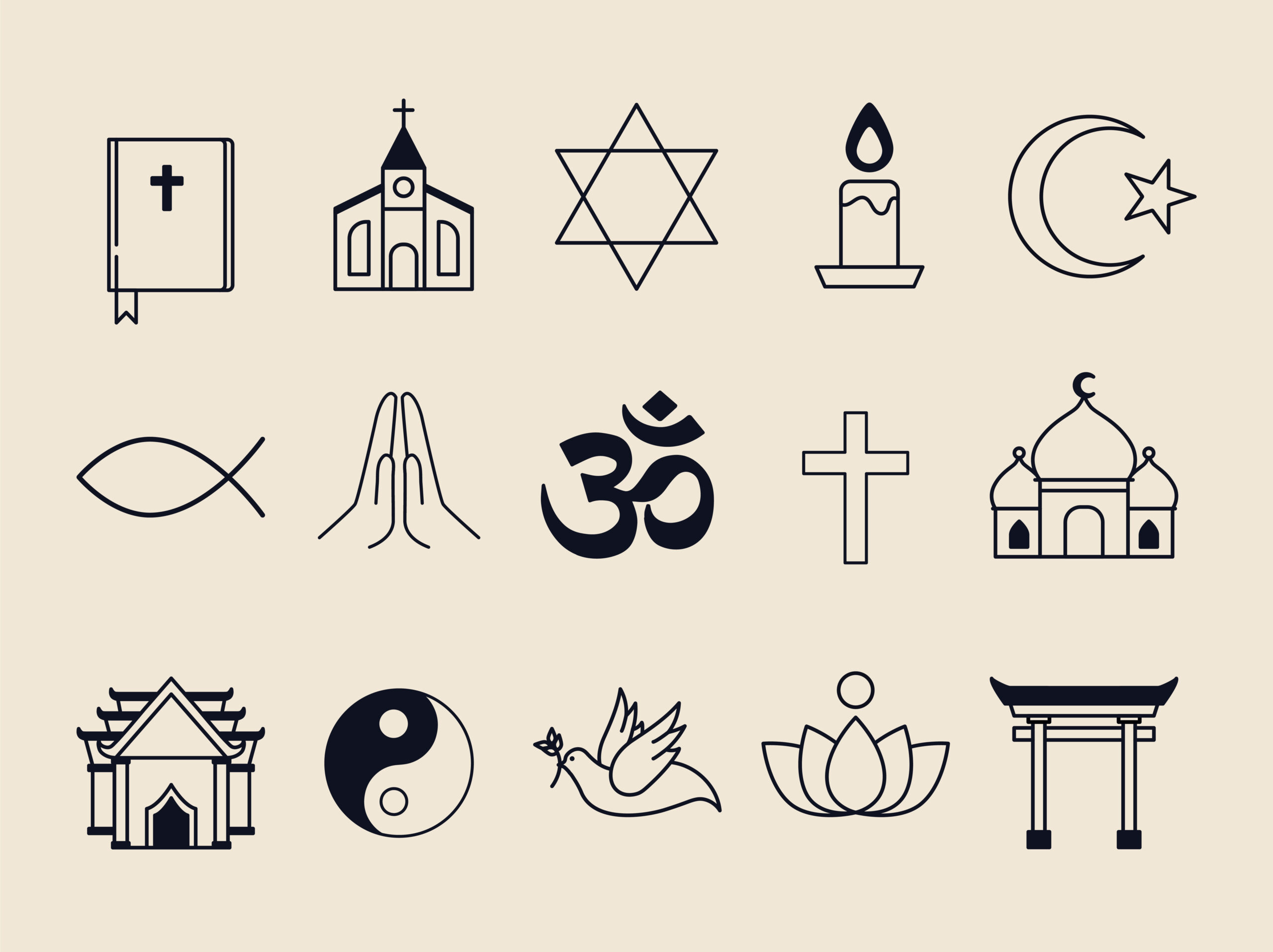 TITLE : RELIGION – A SCAM OR LEGIT
RELIGION – A SCAM OR A LEGIT :
Before arguing about religion, relating to any issue, let me ask you all – is religion a scam or a legit…??? 100% of you people will be asking me… how dare you say religion is a scam…??? Of course, it is legit, accepted by all the people.
WHAT IS RELIGION :
We have our own religious beliefs, sentiments, emotions, hope and above all, it has our FAITH in it. Religion cannot be a scam. If religion is not a scam then why is it created as an issue and made like a scam…??
THE JOURNEY OF RELIGION :
According to any survey or search, it is believed that Hinduism is the first religion which was started. This religion has 33 highly virtuous and are worshipped as the Lord's. Islam, Christianity are all started after the Hinduism was already originated.
So, we can believe that everybody were first hindus and then they were converted to particular religions like Islam, Christianity, Muslims, Jains and many other religions. If we see the history of our own ancestors, we will understand that we are all converted.
Now again, the issues are started relating to religion and conversion. First thing, I don't understand why we need to create an issue on religion..?? What is the purpose of this issue..?? What can anybody gain from this conversion or why are the arguments on religion..??
As per all the religions, we are just a body.. that's it., and the body is going to get demolished after death. Only the soul will be involved in the recycling of births and deaths, not the body… Who knows in the next birth in which religion we are going to take birth..??
READ my BLOG – "PHANTASM", which speaks about a chat between a human and a soul, which illuminates the role of soul and the body.
Is anyone sure or can give assurance that even in my next birth also, I'll take birth in the same religion… Can anyone guarantee this…?? No, no-one can predict the future. We always learned to live in the present and safeguard your future, so that in the future we or our next generation should not face any problem.
But, here the future is totally unpredictable. Here future means – the next birth and in this present situation if we keep on going to create problems relating to religion, then, do you people actually think we are safeguarding our next generation or complicating their lives..??
Among us, many of us have suffered a lot and we grew up. We also think that our next generation should not suffer the same way. But, this issue is definitely complicating the life of the next generation.
WHY A PERSON DOES RELIGION CONVERSION..?? : There can be three main reasons why a person wants to get converted from one religion to other:
– the person might be attracted to that religion
– the person might be helplessness or coercive
– the person may see himself benefited
We cannot talk about those persons who are attracted to any religion or who benefit from the conversion. But I want to particularly talk about those persons who are helpless or coercive… What about them…??? After the conversion neither their religion is accepting them back again nor the converted religion is helping them and the situation ends up in such a way that those persons are left out to live up their life without any religion..??
SNATCHING THE RELIGION :
Can you imagine those people who are left out to live up their life without any religion..?? No, we can't imagine. I have seen a real life example : A lady, who converted herself to another religion, going against her family and kids, as she was helpless and needed peace in life.
Soon after the conversion she realised that nothing had changed in her life. The complications and problems keep on increasing and when she questioned the person who converted her to another religion..??
Maybe still you didn't accept God whole-heartedly or still you didn't forget your previous Lords and she has been left to live her life. Now her position is neither she is following the religion in which she was born nor she is following the religion in which she got converted.
LIFE WITHOUT RELIGION :
Life without religion will be like – no emotions, no feelings, no attachment, no sacraments, no faith, no belief, no trust – a big disaster for humanity. I have mentioned this in one of my previous blogs, " FEW PROPHECIES BY LORD MAHAVEER", where you will be able to see how life would be without religion.
So please don't make religion an issue. Let the people live with their own religion – whether they are attracted or they are helpless, let them decide which RELIGION they want to follow.
"LIVE AND LET LIVE…"
" LIVE IN HARMONY,
HUMANITY FOLLOWS…. "
9,717 total views, 40 views today