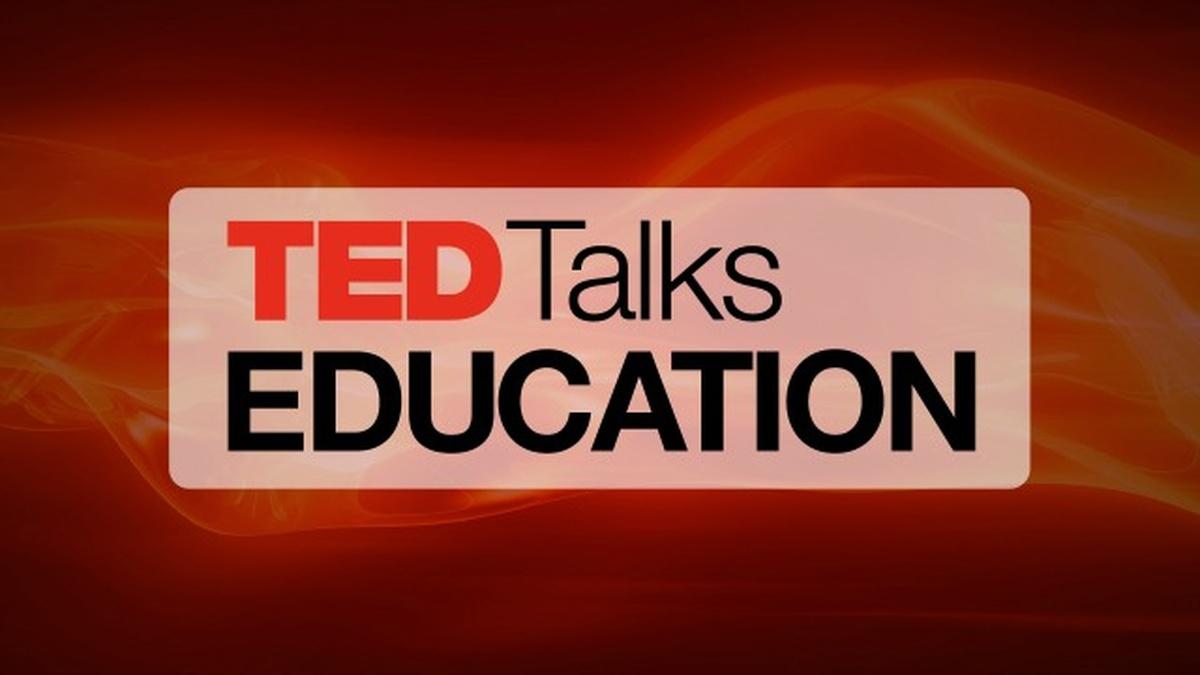 QUALITY ORIENTED EDUCATION : In ancient times, India was a country of scholars, but as the time is moving we Indians lost it somewhere. Proper and good education is very important for all as it is the process of achieving skills, gaining knowledge, values beliefs and moral habits. Apart from academic learning, it teaches the child to observe, understand and comprehend as it helps in developing the child as he /she grows up in building a better quality of life. Our education doesn't depend on the potential of a student, instead it only follows rote teaching and this is the only prime eligibility for any student at any level of education in India. It seems like the educational system is producing bookworms instead of scholars.
TED TALKS ON IMPROVISING INDIAN EDUCATION :      
The main reason behind the improper providing of education is the teacher student ratio which is approximately 1:35, how a single teacher can concentrate on 35 kids at the same time.
Our education system doesn't make the students independent or secure because of improper learning techniques. The system has to become more agile so that the students can grow proficiently. 
With a little updated version, the education which is continuing in the schools and colleges, needs a change and this is the only best solution. I studied (a+b)2 in 2000 syllabus… and it's still continuing…. no change from 2000…. even Google can't say properly where we can apply this formula in real life situations.
Even after clearing the toughest exam in the world (IIT – JEE), almost 80% of Indian engineering graduates are unemployed.  The reason behind this is the students lack in the required programs, algorithm skills which are required to work in IT companies. A graduate who did B.Tech is not eligible for many IT companies.
The survey conducted from January to April, 2020 shows that, United Kingdom comes out on top as having the most well developed education system of 2020 in the world.
Finland's education system is considered as one of the best in the world. A top performer since the first program (PISA) a Program for International Students Assessment. The education's  structure has been designed to offer citizens free education with no dead ends, while Canada tops the list as the most educated country in the world with 56.27%.
Instead of teaching them the past Indian history, which if we search out on Google, we can get the knowledge, we should take initiative to teach them to create history. History is also necessary but making history, bang on..!!
Apart from ENGINEERING, MEDICINE, LAW, CA, the other subjects are also to be improvised and should be made as important as the above courses. There should be scope in each and every course for the better development of the country. 
Introducing new programs, coding languages and considering the new research and innovation which are happening in and around the world, I think we can make changes in our system. Looking at the present situation, CHANGE is the only best solution.
Economically our country development, digitisation introduction with all new technology, GST introduced, note denomination also successfully completed, even technically changes of new applications were introduced – like Paytm, Phone pe for cash free India, BHARAT KE VEER for army and many more great deeds done. Now the next in the list should be EDUCATION, because it's not only a student's future but also our country's future.
      …. A SMALL STEP
              TOWARDS EDUCATION….
760 total views, 5 views today
LAZINESS AND PHYSICAL FITNESS
TITLE : LAZINESS AND PHYSICAL FITNESS
WHAT IS LAZINESS :
As per a famous quote given by Bill Gates, "I will always choose a lazy person to do a difficult job because he will find an easy way to do it". Yes, it's true..!! Lazy person's will show their lazyish behavior and complete the work without putting more effort in it.
But we should not forget the other side of being lazy which is explained in this quote, "Success is not easy and it is certainly not for the lazy". As per the definition of laziness it means, if someone is lazy, "they do not want to work or make any effort to do anything".
Why does a person become lazy..?? Is it any particular characteristic of a person or a set of his behaviour or habits or something else.. Many people give different opinions to describe laziness, but still the concept of laziness is totally not understood.
As per study and research, laziness is caused due to three reasons : psychological problems, physical problems and our lifestyle.
PHYSICAL CAUSES FOR LAZINESS :
If you are feeling lazy, it can be due to lack of vitamins or tiredness caused by any medical condition. The following are the reasons for physical laziness :
1. diabetes
2. hypothyroidism
3. Lack of iron
4. dehydration
5. too much exercise
6. no exercise
7. heat
8. chronic fatigue
PSYCHOLOGICAL CAUSES FOR LAZINESS :
If a person frequently experiences low mood or a lack of motivation and tiredness, it can be caused due to the mental health condition of a person. The following are the reasons for psychological laziness :
1. depression
2. anxiety
3. bipolar disorder
LIFESTYLE CAUSES FOR LAZINESS :
Even your lifestyle or your way of living can also be a reason for making you lazy. The following are the reasons for psychological laziness:
1. lack of sleep
2. consumption of alcohol
3. unbalanced diet
4. feeling stressed
5. lack of motivation
LAZINESS AND PHYSICAL FITNESS :
It is very important to fix a lazy person and it is only possible by maintaining physical health. Physical Health can be taken care of by maintaining the following procedures like – Regular exercise, balanced nutrition, and adequate rest – all contribute to good health.
But again the question is how lazy people will do exercises..??? But, for them, exercise is like a surefire way to get rid from laziness. Exercises will increase energy levels, improve moods, reduce stress, anxiety, depression and make them stay motivated.
So following are the different ways by which the lazy person's will maintain their physical health and also he will turn fit in laziest ways :
EXERCISING AS A GAME :
# FIRST GAME :
You should aim to do 10 push-ups in 10 sit-ups everyday. Once you get used to this game, you can increase it by raising your pace.
# SECOND GAME :
Play your favourite song and set your mind to work or run on the length of that song. You can raise your pace up, by updating your playlist.
# THIRD GAME :
You can do workouts in your own comfort zone by not moving from the sofa or the lounge on which you are sitting. Take walks or jog or any abs workout, some triceps during the commercial ads, while watching your favourite show.
# FOURTH GAME :
Play any dance number and hit the dance floor. If a person is not interested in doing exercises, then you can opt for this game too. Dance will burn calories and will not make you feel as if you are doing any exercise.
# FIFTH GAME :
Trekking, running, swimming, walking, aerobics, zumba, cycling, Kayaking, surfing etc… Select any game for each day and raise up your pace to improve your fitness and health.
CHALLENGING SELF :
# ENTER A VIRTUAL FITNESS CHALLENGE :
Many websites are giving the challenges to work towards your physical fitness. Join any of the websites as it will give you a goal and motivation to start working on your physical fitness.
# PAMPERING YOUR MIND :
we can pamper our mind by challenging ourselves like if I do new workouts, new exercises, then I can buy new clothes for my new looks.
# DRAG A FRIEND :
You can drag any of your friends or family members, who are also exercise-lovers, who will encourage you and also give you a little competition to do the work-outs…
9,390 total views, 25 views today