SPECIAL FRIENDS – SOULLESS LIVES
TITLE : SPECIAL FRIENDS – SOULLESS LIVES
HUMAN'S FANTASY:
What we want, we don't get and what we get, we don't like that. What we dreamed of, we can't achieve it and what we achieved is not of our choice. To whom we loved, they hated us and to whom we ignored, they gave us importance. For whom we lived, those living creatures left us and to whom we left, those non-living creatures, only and only wanted us.
SPECIAL FRIENDS OF HUMANS:
We have seen many people have a special affection towards clothes, their lifestyle, their smile and some even say not to touch their hairs, pets, but, have you seen those people who have special and very special affection towards soulless life's. Like,
* a person loving his books
* a person's unconditional love for their house,
* house utensils
* Car's
* A favourite restaurant
* Gramophone
* Musical instruments…
Few may think it as funny but for those person's, who love these soulless life's, give their affection to them and in turn, results as the soulless life becomes soulful. They might not breathe, but they understand your emotions, they don't talk but they can hear your instructions.
BONDING OF LOVE:
We have seen many times, the aged persons have their particular emotions and sticked memories with their home and they are not ready to leave their house at any cost. Why do they do so..?? If anyone is paying 30 times the cost price of the house, then why are they not selling the house..??
It is obvious that many of us will be ready to sell their home, but there are some foolish and egoistic aged person's don't understand about the profit and they're not interested.. This is how we think and start yelling.
FOOLISHNESS OR BONDING:
But for those fools and egoistic aged person's, the house is not about the amount or how many times the amount gets high, but it is about the memories which they cherish every day in the home.
MEMORIES:
Right from the first step entering into the house to their education, the marriage, the birth of their child, his/her infancy, teenage life, expiry of their near ones, up and down in the business, sorrow, happiness, fun, all those discussions among the generations and many more memories which are sticked in their hearts forever and ever.
HOUSE OR HEAVEN:
Each and every inch of the house describes a memory, then how could anyone sell their home..??? How much should be paid to erase all these memories..??? For them, their home is like heaven. We have heard from many people saying living at home is like living in heaven. After a whole day of hard work, stress or a big long journey, coming back to home gives them the feel and ambience of heaven.
AUTHOR'S SPECIAL FRIEND:
I, myself have a very keen affection towards my KEYBOARD. I purchased it 23 years ago and I'm still using it. Generally, the lifespan of any musical instrument will not exceed more than 10-15 years, but I've been using it for 23 years. I have repaired my keyboard so many times, but the keyboard is with me and in good condition.
Now, even I am getting a little frightened as to when I'll have to leave the keyboard, how I'll leave it, because it is not just a musical instrument for me, but I lived a major part of my life with this instrument. Whether I'm tired or frustrated or need peace, I'll play the instrument and it gives me the kind of peace which I want… How..?? I don't know, but it's true..!!!
SPECIAL EXAMPLE OF SOMEONE'S VERY SPECIAL FRIEND:
I met a lady who is keen towards the house utensils and she is affectionate towards them. It might be impossible for many of us to believe that even utensils can listen to the instructions and commands given to them.
But it's a fact as I have seen it Live. If she puts the rice in a utensil filled with water on the flame, she will instruct the utensil- Don't blow out the water and truly, the water from the utensil didn't come out. Can you believe…??
If she will prepare a pancake and instruct the pan not to burn the pancake, the pan will follow the instructions and the pancake will not burn.. The lady always, while cooking, used to talk to his utensils and see the results. Those utensils are listening to all her instructions.
In the same way many people have their attachments with cars, gramophones and many other things. This may be funny for others, but it is a fact to believe that even the soulless have souls.
As an author, my main motive to spread through the article is, we humans are very powerful and the most powerful organ in our body is TONGUE. With this organ, we can even bring soul to the soulless life's, then, if we use this organ in a very proper way how much love and affection we can spread all across us.
1,199 total views, 3 views today
RELIGION – A SCAM OR LEGIT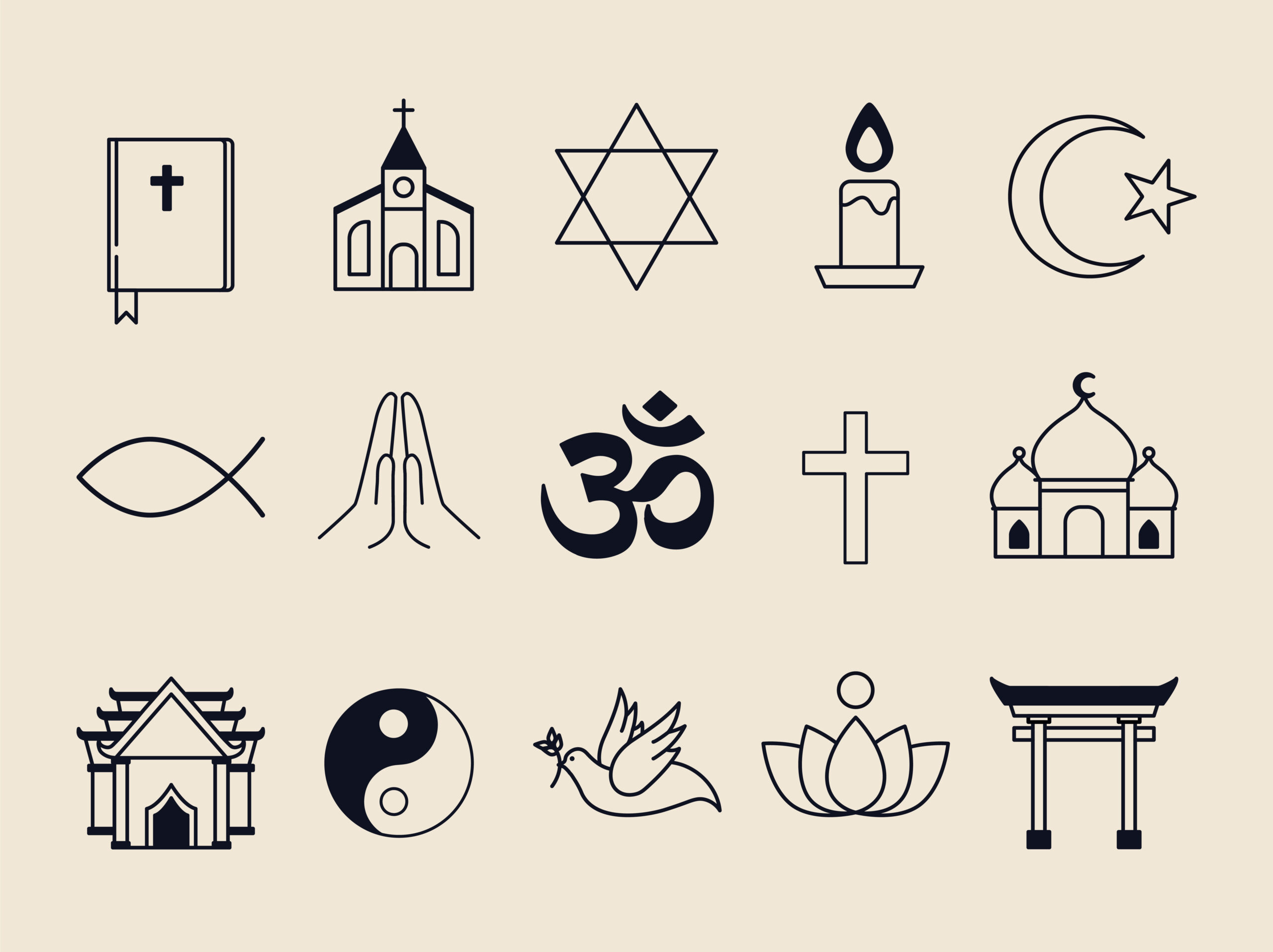 TITLE : RELIGION – A SCAM OR LEGIT
RELIGION – A SCAM OR A LEGIT :
Before arguing about religion, relating to any issue, let me ask you all – is religion a scam or a legit…??? 100% of you people will be asking me… how dare you say religion is a scam…??? Of course, it is legit, accepted by all the people.
WHAT IS RELIGION :
We have our own religious beliefs, sentiments, emotions, hope and above all, it has our FAITH in it. Religion cannot be a scam. If religion is not a scam then why is it created as an issue and made like a scam…??
THE JOURNEY OF RELIGION :
According to any survey or search, it is believed that Hinduism is the first religion which was started. This religion has 33 highly virtuous and are worshipped as the Lord's. Islam, Christianity are all started after the Hinduism was already originated.
So, we can believe that everybody were first hindus and then they were converted to particular religions like Islam, Christianity, Muslims, Jains and many other religions. If we see the history of our own ancestors, we will understand that we are all converted.
Now again, the issues are started relating to religion and conversion. First thing, I don't understand why we need to create an issue on religion..?? What is the purpose of this issue..?? What can anybody gain from this conversion or why are the arguments on religion..??
As per all the religions, we are just a body.. that's it., and the body is going to get demolished after death. Only the soul will be involved in the recycling of births and deaths, not the body… Who knows in the next birth in which religion we are going to take birth..??
READ my BLOG – "PHANTASM", which speaks about a chat between a human and a soul, which illuminates the role of soul and the body.
Is anyone sure or can give assurance that even in my next birth also, I'll take birth in the same religion… Can anyone guarantee this…?? No, no-one can predict the future. We always learned to live in the present and safeguard your future, so that in the future we or our next generation should not face any problem.
But, here the future is totally unpredictable. Here future means – the next birth and in this present situation if we keep on going to create problems relating to religion, then, do you people actually think we are safeguarding our next generation or complicating their lives..??
Among us, many of us have suffered a lot and we grew up. We also think that our next generation should not suffer the same way. But, this issue is definitely complicating the life of the next generation.
WHY A PERSON DOES RELIGION CONVERSION..?? : There can be three main reasons why a person wants to get converted from one religion to other:
– the person might be attracted to that religion
– the person might be helplessness or coercive
– the person may see himself benefited
We cannot talk about those persons who are attracted to any religion or who benefit from the conversion. But I want to particularly talk about those persons who are helpless or coercive… What about them…??? After the conversion neither their religion is accepting them back again nor the converted religion is helping them and the situation ends up in such a way that those persons are left out to live up their life without any religion..??
SNATCHING THE RELIGION :
Can you imagine those people who are left out to live up their life without any religion..?? No, we can't imagine. I have seen a real life example : A lady, who converted herself to another religion, going against her family and kids, as she was helpless and needed peace in life.
Soon after the conversion she realised that nothing had changed in her life. The complications and problems keep on increasing and when she questioned the person who converted her to another religion..??
Maybe still you didn't accept God whole-heartedly or still you didn't forget your previous Lords and she has been left to live her life. Now her position is neither she is following the religion in which she was born nor she is following the religion in which she got converted.
LIFE WITHOUT RELIGION :
Life without religion will be like – no emotions, no feelings, no attachment, no sacraments, no faith, no belief, no trust – a big disaster for humanity. I have mentioned this in one of my previous blogs, " FEW PROPHECIES BY LORD MAHAVEER", where you will be able to see how life would be without religion.
So please don't make religion an issue. Let the people live with their own religion – whether they are attracted or they are helpless, let them decide which RELIGION they want to follow.
"LIVE AND LET LIVE…"
" LIVE IN HARMONY,
HUMANITY FOLLOWS…. "
9,683 total views, 6 views today