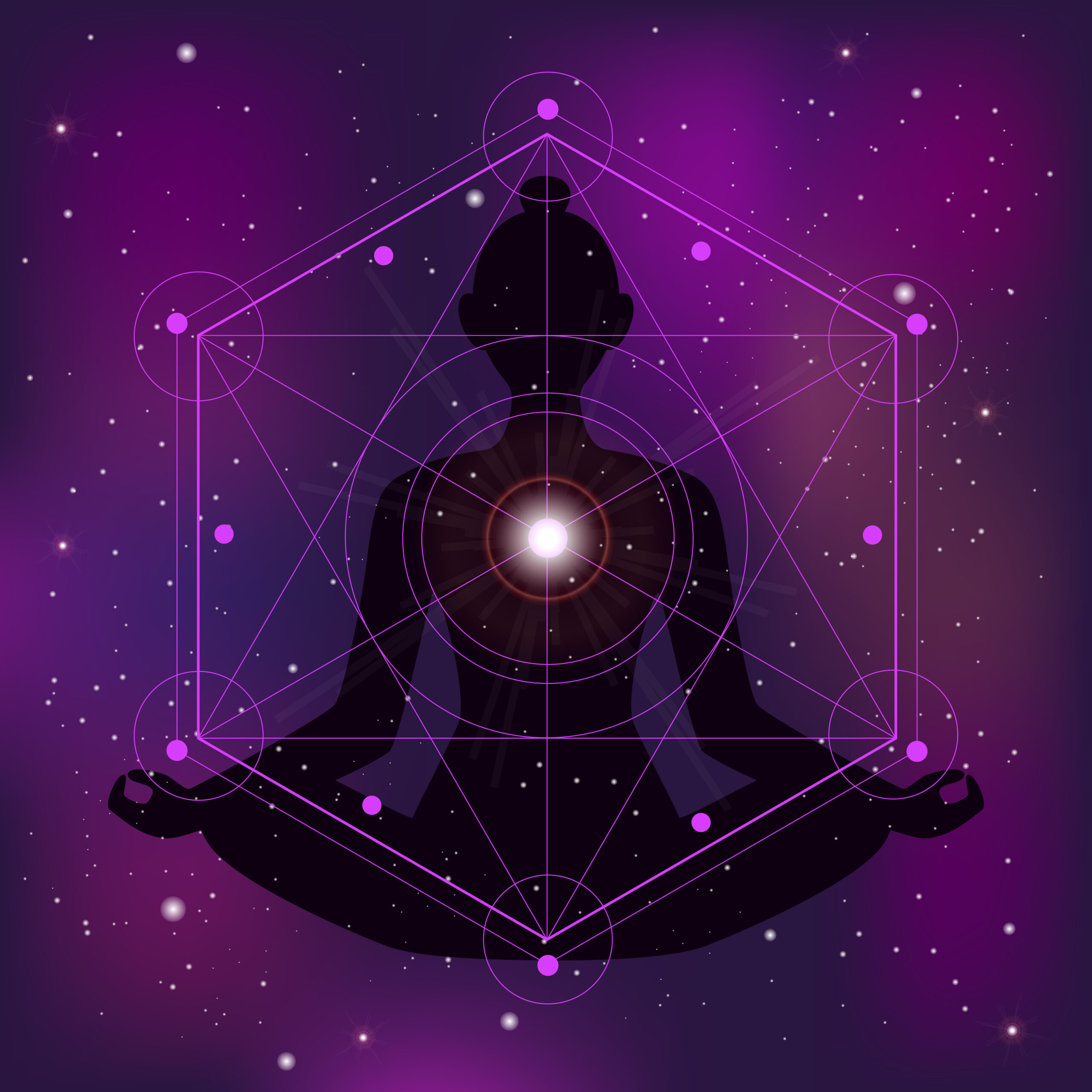 SOUL AND ENEMIES
Soul can be defined as the spiritual or immaterial part of a human being or animal regarded as immortal. According to Jainism, soul is the conscious substance that is present in all living beings. It is the soul that knows things, performs activities, enjoys pleasure, suffers pain and illumines itself and other objects. As per Jain cosmology, soul is the principle of sentience and one of the tattvas. It is one of the fundamental substances forming part of the universe. The soul is an essential part of how the process of karma, rebirth and the process of liberation from rebirth works. Soul and enemies are classified. 
ENEMIES OF SOUL 
If the soul develops the habit of acceptance of religious aspects in everyday's life, then the soul will come out of the process of rebirths and find liberation. But if the soul doesn't develop the habit of acceptance of religious aspects,then the soul will get struck in the process of rebirths and rebirths. So, basically there are two enemies of the soul which struck the soul in the rebirth process. Therefore, the soul always has to be safe from the below mentioned two enemies. The two types are    
KARMA
2. ACT OF MISCONDUCT
KARMA : The most dangerous and contagious enemy of the soul is karma. Look at the power of such karma, it has kept the eternal powerful soul in this world with its strength. The soul should have received endlessly Joy, but does not receive because of karma. Instead karma has made the soul a roamer like bigger. There is no equal, continuous and total happiness in the world because of karma.
# NO EQUAL HAPPINESS IN THE WORLD : Just as all mangoes do not taste the same, the five fingers are of different sizes, likewise, the happiness is not the same for all worldly beings. Because the bond and rise of the karma (deeds) is different from all living beings. If you are receiving more happiness, don't be proud and insult others and if anyone is receiving more happiness then you, don't be jealous as this is all like a game of good and bad deeds done by us. 
 # NO CONTINUOUS HAPPINESS IN THE WORLD : The upcoming time of all worldly beings is full of sorrow. We can hope for happiness in the future, but we cannot believe in happiness. The person who worries for tomorrow is "WORLDLY" and the person who worries for the next birth is "THE RIGHTEOUS". Whatever we get is for a short time and little is received. Found for a short time, so it is not like indulging and found a little, so it is not like EGO. We have to leave everything here only. The one who lives everything and dies WORLDLY and who sacrifices everything are THE SEEKERS (JAIN MONKS).
# NO COMPLETE HAPPINESS IN THE WORLD : We have the monopoly  of only one or two happiness. A person cannot have all the happiness. No one is entirely happy in this world. If a person is having 99 different ways of happiness, then all of a sudden one sorrow will make all the 99 happiness in vain.
      I search the whole world, 
                     in no one found happiness,
      Ahead of whom I went,
                    They are already shedding tears.
      I said my one sorrow,
                     they said their twenties,
      I cannot bear my one sorrow,
                     Where do  I put the other twenty's.
In this way, karma has vibrated the whole world. Only liberation is the place where we can get equal, continuous and complete happiness and liberation is achieved only with the purification of the soul. To achieve moksha ( LIBERATION ),  we need to work hard. For receiving moksh we have to acquire our religion and it is necessary for attaining our religion and the maturity of expression. The originators told three solutions to be followed as a solution for the maturity of expression. 
# BAD RENUNCIATION : Seeking forgiveness for all the bad sins. Inculcate feelings of hatred and remorse for sins in mind.
# RIGHTEOUS APPRECIATION : To appreciate good works done.
# QUADRANT SHELTER RESORT : ARIHANT's shelter ( THE TIRTHANKARAS), SIDDHA's shelter ( ASCETICISM), SADHU 's shelter ( MONKS) and religious shelter are only acknowledged.
ACT OF MISCONDUCT :

Soul's second enemy is ACT OF MISCONDUCT. It is only pushing the soul to perform bad deeds. Basically, ACT OF MISCONDUCT is performed and gets strong because of ill thoughts. As water kept in the refrigerator turns into ice, likewise, ill thoughts kept in mind turn into misconduct. After the completion of our age the body is lost, but all the mental illusion of life comes with us in the form of misconduct, even after death, in our next birth. MISCONDUCT is a type of prison who has kept the deeds calculation and bonded the soul in this life cycle. So, therefore, stay away from the bad deeds and maintain a religious ambiance. 
 By being in religious environment, the soul will get self-development in the follow ways :
# By doing good work in a good atmosphere, the being gets SALVATION.
# From SALVATION to OBEDIENCE.
# From OBEDIENCE to HEAVENLY HARMONY
# According to HEAVENLY HARMONY, the mind gets INSTINCT.
# From INSTINCTIVE to CULMINATION.
# CULMINATES in FEELING.
      In this way, by the destruction of KARMA and MISCONDUCT, the worldly story of the human beings ends, and he attains salvation.
548 total views, 3 views today
RELIGION – A SCAM OR LEGIT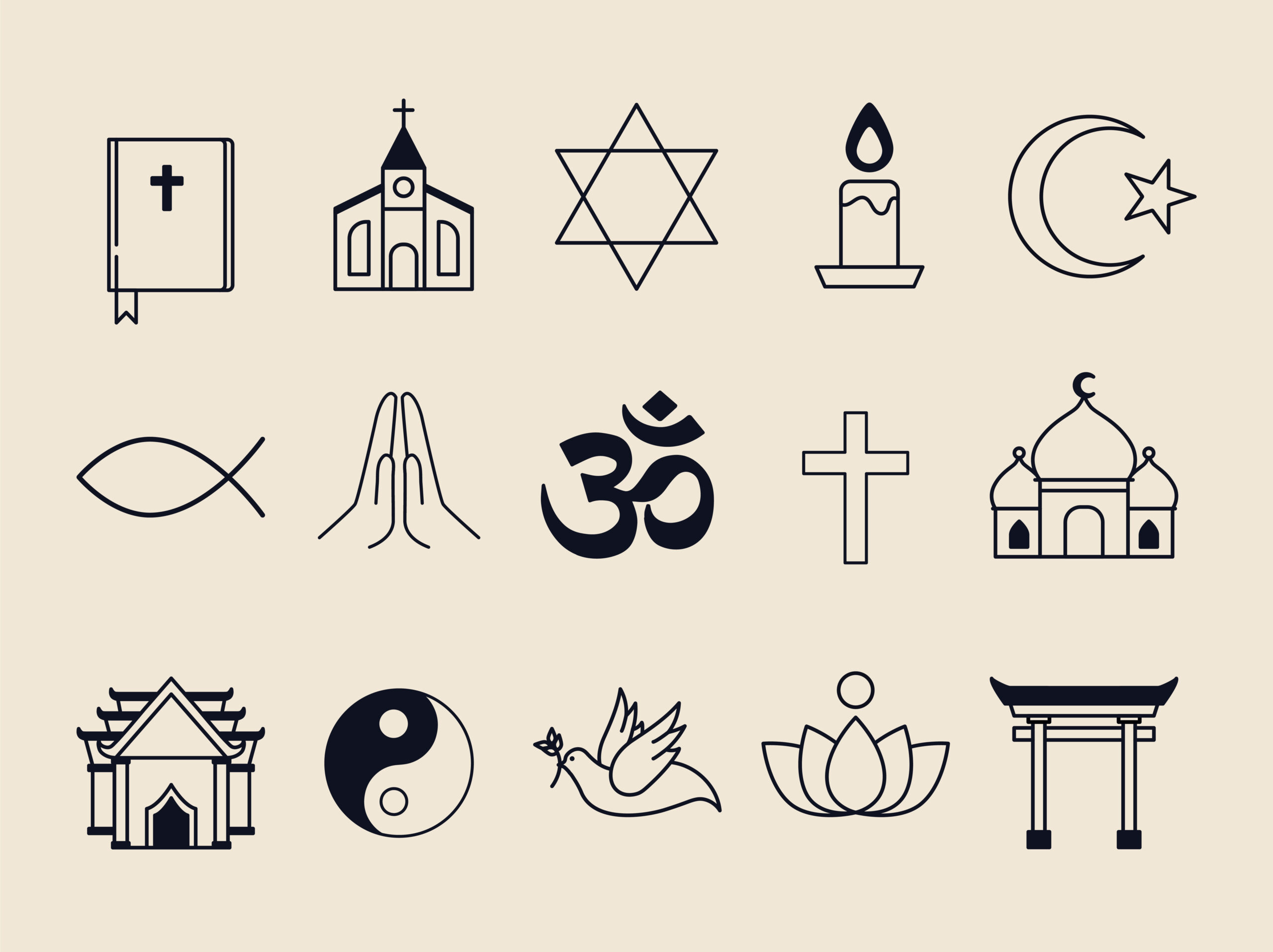 TITLE : RELIGION – A SCAM OR LEGIT
RELIGION – A SCAM OR A LEGIT :
Before arguing about religion, relating to any issue, let me ask you all – is religion a scam or a legit…??? 100% of you people will be asking me… how dare you say religion is a scam…??? Of course, it is legit, accepted by all the people.
WHAT IS RELIGION :
We have our own religious beliefs, sentiments, emotions, hope and above all, it has our FAITH in it. Religion cannot be a scam. If religion is not a scam then why is it created as an issue and made like a scam…??
THE JOURNEY OF RELIGION :
According to any survey or search, it is believed that Hinduism is the first religion which was started. This religion has 33 highly virtuous and are worshipped as the Lord's. Islam, Christianity are all started after the Hinduism was already originated.
So, we can believe that everybody were first hindus and then they were converted to particular religions like Islam, Christianity, Muslims, Jains and many other religions. If we see the history of our own ancestors, we will understand that we are all converted.
Now again, the issues are started relating to religion and conversion. First thing, I don't understand why we need to create an issue on religion..?? What is the purpose of this issue..?? What can anybody gain from this conversion or why are the arguments on religion..??
As per all the religions, we are just a body.. that's it., and the body is going to get demolished after death. Only the soul will be involved in the recycling of births and deaths, not the body… Who knows in the next birth in which religion we are going to take birth..??
READ my BLOG – "PHANTASM", which speaks about a chat between a human and a soul, which illuminates the role of soul and the body.
Is anyone sure or can give assurance that even in my next birth also, I'll take birth in the same religion… Can anyone guarantee this…?? No, no-one can predict the future. We always learned to live in the present and safeguard your future, so that in the future we or our next generation should not face any problem.
But, here the future is totally unpredictable. Here future means – the next birth and in this present situation if we keep on going to create problems relating to religion, then, do you people actually think we are safeguarding our next generation or complicating their lives..??
Among us, many of us have suffered a lot and we grew up. We also think that our next generation should not suffer the same way. But, this issue is definitely complicating the life of the next generation.
WHY A PERSON DOES RELIGION CONVERSION..?? : There can be three main reasons why a person wants to get converted from one religion to other:
– the person might be attracted to that religion
– the person might be helplessness or coercive
– the person may see himself benefited
We cannot talk about those persons who are attracted to any religion or who benefit from the conversion. But I want to particularly talk about those persons who are helpless or coercive… What about them…??? After the conversion neither their religion is accepting them back again nor the converted religion is helping them and the situation ends up in such a way that those persons are left out to live up their life without any religion..??
SNATCHING THE RELIGION :
Can you imagine those people who are left out to live up their life without any religion..?? No, we can't imagine. I have seen a real life example : A lady, who converted herself to another religion, going against her family and kids, as she was helpless and needed peace in life.
Soon after the conversion she realised that nothing had changed in her life. The complications and problems keep on increasing and when she questioned the person who converted her to another religion..??
Maybe still you didn't accept God whole-heartedly or still you didn't forget your previous Lords and she has been left to live her life. Now her position is neither she is following the religion in which she was born nor she is following the religion in which she got converted.
LIFE WITHOUT RELIGION :
Life without religion will be like – no emotions, no feelings, no attachment, no sacraments, no faith, no belief, no trust – a big disaster for humanity. I have mentioned this in one of my previous blogs, " FEW PROPHECIES BY LORD MAHAVEER", where you will be able to see how life would be without religion.
So please don't make religion an issue. Let the people live with their own religion – whether they are attracted or they are helpless, let them decide which RELIGION they want to follow.
"LIVE AND LET LIVE…"
" LIVE IN HARMONY,
HUMANITY FOLLOWS…. "
9,732 total views, 55 views today