SELF IMPROVEMENT AND PERSONAL DEVELOPMENT
TITLE – SELF- IMPROVEMENT AND PERSONAL DEVELOPMENT
AN EXAMPLE ON SELF-IMPROVEMENT / PERSONAL DEVELOPMENT :
What is today's human's vision..?? Let me tell you this with an example. We all know the story of "Two silly goats". First of all, let me ask you why we call the goats "silly"… Both the goats want to cross the bridge but totally in an unplanned way.
The vision was clear to cross the bridge but the strategy was nil. This is how today's human vision is.. unplanned.. Today, every human is in the race of growing and earning money in huge quantities... The life of 9 to 5 or 10 to 6 has snatched everything from them-family, friends, goals, motive, curiosity and even personality.
TODAY'S BASIC FORMULA OF LIVING:
Every purpose, every work, every effort is calculated only on the basis of money. The thoughts are in dilemma whether to do or not, because we 6 only one thing –
how much brain functions = how much profit earned.
LIFE – A NEED BETWEEN DREAMS AND DESIRE :
But who will work on personal development and self-improvement..?? Life is like working for 5-6 days in a week fulfilling the essentials and needs of the house and house members in the remaining days of the week.
No time for self, no time to visualise life according to yourself. On the other hand, I will give you another example of "The hare and the tortoise" story. We all known it wasn't possible for the tortoise to win the race but he worked on his goals, actions, on his planning, managing stress.
In short, he worked on his overall personality development to improve self and as we know, the result is history. No matter whatever is your goal or whatever you're pursuing, always self improvement is a very important part of your progress and happiness.
Many times, we don't understand the direction in which we should move and often our techniques fail. But that doesn't mean we start losing hope. Instead of that, after every stumble we need to stand up with many more new ideas and techniques and again put in the efforts to achieve the goal.
But, one more thing to be remembered, only self improvement ideas won't be enough. We need to work on a few actionable strategies and need to be very clear on what we want, why we want and how we want.
VARIOUS ACTIVITIES :
Self improvement consists of various activities that develop a person's capabilities, potential, quality in working methods, realisation of dreams and aspirations. It even involves new learning, awareness, searching out in self about what we want and how we want, which makes us different and unique, discovers moments where we're able to see situations and our life clearly.
WHY IS SELF-IMPROVEMENT IMPORTANT..??
By improving yourself and developing personally, the most important outcome is it will heal the relationship, help in enhancing strength and also improves mental health. Everyday getting involved in a few simple and easy tasks for self improvement like reading books, meditation, learning new concepts, wake-up exercise will truly boost up your dreams and passion.
METHODS TO BE FOLLOWED FOR SELF- IMPROVEMENT
Self- improvement needs an aim, and there are few methods which if followed will improve your aim and help you to reach to your success
1. Make a habit of learning.
2. Take proper rest. Instead of wasting time watching TV or spending time on social media, have a deep sleep and wake up the next morning with some self improvement goals.
3. Spend time on thinking and come out with creative ideas.
4. What you want in life, understand the nature of your desire.
5. Take care of your health physically as well as mentally.
The following are the various types of activities which are included in self-improvement and personal development :
1. Learning the quality of life and time management.
2. Improving self knowledge.
3. Fulfilling the aspirations.
4. Learning new skills and generating new and innovative ideas.
5. Determining the specific goal and consistent focus and effort to achieve that goal.
6. Managing stress by taking care of health physically and mentally.
7. Becoming aware of our actions, emotional, cognitive behavioural aspects of life.
8. Identifying the strengths and weaknesses and improving the potential.
9. Learning the skill of solving problems.
10. Increase your self-confidence and build self-esteem.
10. Learn the quality of obstinacy to reach your destination.
11. Improving wealth and social status.
12. defining and executive personal development plans.
901 total views, 3 views today
RELIGION – A SCAM OR LEGIT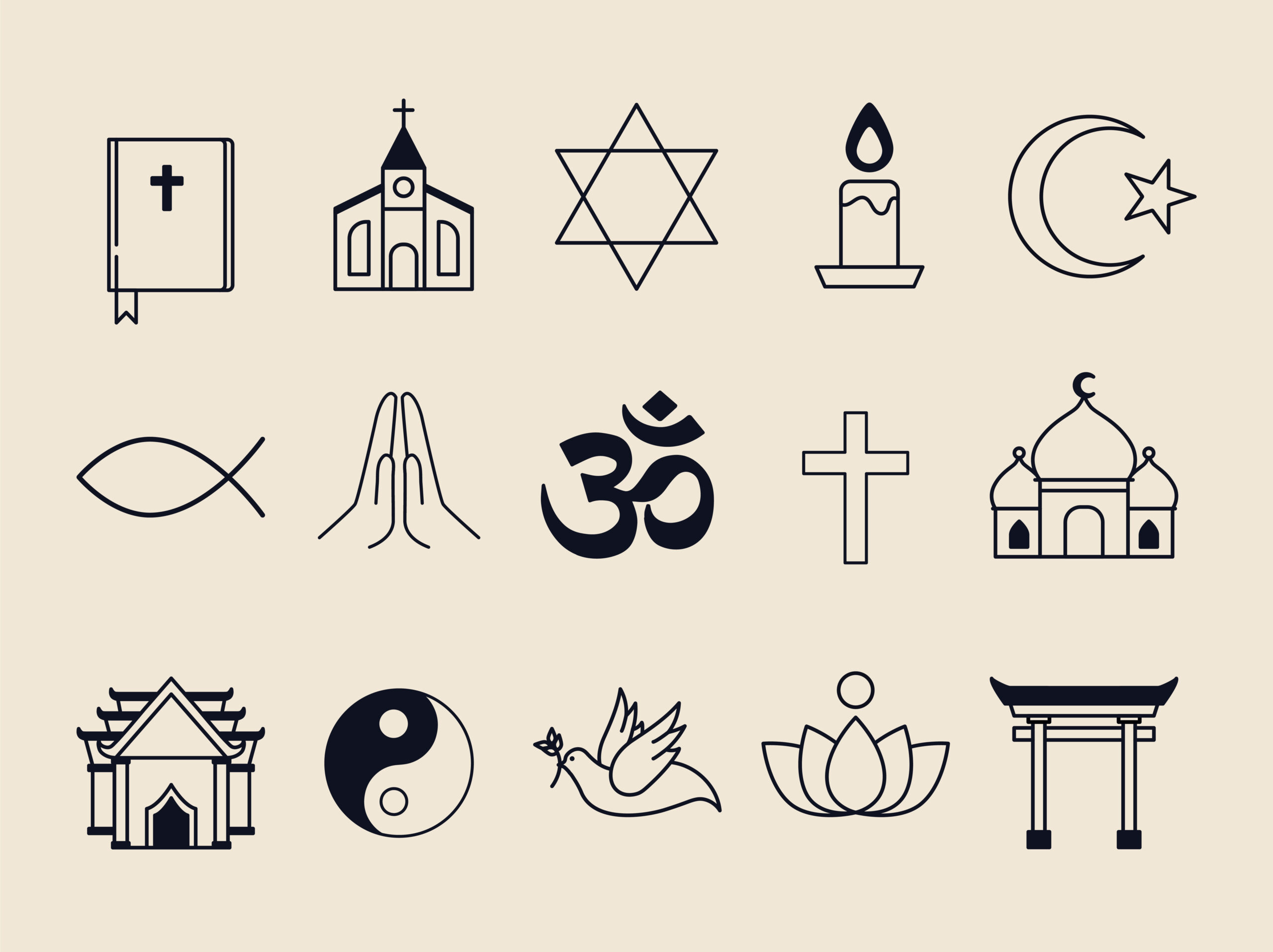 TITLE : RELIGION – A SCAM OR LEGIT
RELIGION – A SCAM OR A LEGIT :
Before arguing about religion, relating to any issue, let me ask you all – is religion a scam or a legit…??? 100% of you people will be asking me… how dare you say religion is a scam…??? Of course, it is legit, accepted by all the people.
WHAT IS RELIGION :
We have our own religious beliefs, sentiments, emotions, hope and above all, it has our FAITH in it. Religion cannot be a scam. If religion is not a scam then why is it created as an issue and made like a scam…??
THE JOURNEY OF RELIGION :
According to any survey or search, it is believed that Hinduism is the first religion which was started. This religion has 33 highly virtuous and are worshipped as the Lord's. Islam, Christianity are all started after the Hinduism was already originated.
So, we can believe that everybody were first hindus and then they were converted to particular religions like Islam, Christianity, Muslims, Jains and many other religions. If we see the history of our own ancestors, we will understand that we are all converted.
Now again, the issues are started relating to religion and conversion. First thing, I don't understand why we need to create an issue on religion..?? What is the purpose of this issue..?? What can anybody gain from this conversion or why are the arguments on religion..??
As per all the religions, we are just a body.. that's it., and the body is going to get demolished after death. Only the soul will be involved in the recycling of births and deaths, not the body… Who knows in the next birth in which religion we are going to take birth..??
READ my BLOG – "PHANTASM", which speaks about a chat between a human and a soul, which illuminates the role of soul and the body.
Is anyone sure or can give assurance that even in my next birth also, I'll take birth in the same religion… Can anyone guarantee this…?? No, no-one can predict the future. We always learned to live in the present and safeguard your future, so that in the future we or our next generation should not face any problem.
But, here the future is totally unpredictable. Here future means – the next birth and in this present situation if we keep on going to create problems relating to religion, then, do you people actually think we are safeguarding our next generation or complicating their lives..??
Among us, many of us have suffered a lot and we grew up. We also think that our next generation should not suffer the same way. But, this issue is definitely complicating the life of the next generation.
WHY A PERSON DOES RELIGION CONVERSION..?? : There can be three main reasons why a person wants to get converted from one religion to other:
– the person might be attracted to that religion
– the person might be helplessness or coercive
– the person may see himself benefited
We cannot talk about those persons who are attracted to any religion or who benefit from the conversion. But I want to particularly talk about those persons who are helpless or coercive… What about them…??? After the conversion neither their religion is accepting them back again nor the converted religion is helping them and the situation ends up in such a way that those persons are left out to live up their life without any religion..??
SNATCHING THE RELIGION :
Can you imagine those people who are left out to live up their life without any religion..?? No, we can't imagine. I have seen a real life example : A lady, who converted herself to another religion, going against her family and kids, as she was helpless and needed peace in life.
Soon after the conversion she realised that nothing had changed in her life. The complications and problems keep on increasing and when she questioned the person who converted her to another religion..??
Maybe still you didn't accept God whole-heartedly or still you didn't forget your previous Lords and she has been left to live her life. Now her position is neither she is following the religion in which she was born nor she is following the religion in which she got converted.
LIFE WITHOUT RELIGION :
Life without religion will be like – no emotions, no feelings, no attachment, no sacraments, no faith, no belief, no trust – a big disaster for humanity. I have mentioned this in one of my previous blogs, " FEW PROPHECIES BY LORD MAHAVEER", where you will be able to see how life would be without religion.
So please don't make religion an issue. Let the people live with their own religion – whether they are attracted or they are helpless, let them decide which RELIGION they want to follow.
"LIVE AND LET LIVE…"
" LIVE IN HARMONY,
HUMANITY FOLLOWS…. "
9,803 total views, 1 views today