PROPHECIES OF LORD MAHAVEER
As  2021 has started, everyone is eagerly waiting to know this year's fortune… The pandemic outbreak of last year has changed the journey of human life itself. Few fortune-tellers, like NOSTRADAMUS, who has predicted the future almost 450 years ago, and Baba VANGA, a fortune teller, also predicted the unfortunate before 4-5 decades. But the predictions done by Lord MAHAVEER    (Jain Tirthankar), was long before 2600 years ago, about this cosmic time cycle.
            According to JAIN text, the whole cosmic time cycle is divided into 12 phases – 6 phases in the AVASARPINI period and 6 phases in the UTSARPINI period., the AVASARPINI period (the descending half of the cosmic time cycle), and the UTSARPINI period ( the ascending half of the cosmic time cycle). Now, we are in the 5th era of the AVASARPINI ( descending phase) period, which will increase the sorrow of every human day by day. Lord MAHAVEER was born in the 4th era of this cosmic time cycle and achieved liberation at the beginning of the 5th era. The time limit of this 5th era is 21000 years, and now we are still in 2021. Therefore, the world will not end before 21000 years. 
As of now, we are seeing many predictions are being made relating to the world is going to end, many troubles are going to knock in 2021, many holocausts, many campaigns, disputes and so much we're going to face in 2021. NOSTRADAMUS, in his book, "Les propheties" and Baba Venga, allegedly predicted the unfortunate future events before itself. NOSTRADAMUS, already predicted that the whole world will be suffering a bizarre disease in 2020, which even came true as we all know about the pandemic outbreak COVID-19, in 2020. 
                 Apart from this many other predictions such as -biological weapons will be invented which will turn humans into zombies, artificial intelligence will be added in the brain and body, a new world will be heavily affected because of the holocaust, and many such other predictions. Even Baba Venga also made the same prediction such as holocaust, disputes, campaigns, biological weapons, etc…
               But I have one question on all these predictions if because of this deadly disease Coronavirus (COVID19), the end of this world is near, then why in every 100 years, we people are facing such a pandemic outbreak… Those people, who know about the history of pandemics in every century, will be knowing about it that in every century an outbreak occurs and it causes lots of damage to the way of human living. Since, we are living in the 5th phase of this AVASARPINI period, where people will face many pain, difficulties, holocaust, disputes, and much more because this phase will be full of sorrows for all those who will be born in this era. Life in this phase will not be easy for anyone because 5th phase of this period will be of sorrows, more sorrows, and much more sorrows only in the upcoming years. 
                LORD MAHAVEER said this before 2600 years ago, that every house will be sick with some diseases. As of now, we are seeing that every house is sick with diseases such as BP, cancer, heart problems, mental problems, diabetes, etc.. or any problem will be there in every house. This is the biggest prediction done by LORD MAHAVEER before 26 centuries.
WHAT WILL HAPPEN at THE END OF 5th PHASE AND HOW THE 6th PHASE WILL BE…??
# After the 5th phase gets completed, fire rain will occur and almost many people will burn in that rain. 
# Human will be like dwarfs  (present's hand size length) and age will be no more than 20 years.
# Daytime will be at extreme hot temperature and nighttime will be at extreme cold temperature.
#Fishes, aquatic creatures, cave-dwelling creatures will be hunted, cooked, and baked under the soil for the whole day as the temperature will be extremely hot, and that food will be eaten during the nighttime.
# Mutual clashes regularly, wretched, lean, weak, stinky odor, unhealthy, unholy, non-ethical, and insensitive towards mother, wife, and sister – this all will be the behavior and qualities of a human being in the 6th phase. These all qualities and behavior have started in the 5th phase too.    
# There will be no religion, no education, no conduct, and no love in any relationship.
# Only at the age of 6, the girls will become pregnant and give birth to many babies at a time, just like pigs.
# The 6th phase will be full of only and only sorrows.
So, Jain religion and our Lord MAHAVEER says, all living beings can rule their own life by allowing themselves to followup the below-given conduct: 
# GOD, GURU (TEACHER), RELIGION – These three essence should be worshipped
# RIGHT KNOWLEDGE, RIGHT BELIEF, RIGHT CONDUCT – These three jewels should be achieved.
# NON – VIOLENCE, PATIENCE, TENACITY – Should conduct all three religions.
        " JAI JINSHAASHAN….!!! "
755 total views, 3 views today
RELIGION – A SCAM OR LEGIT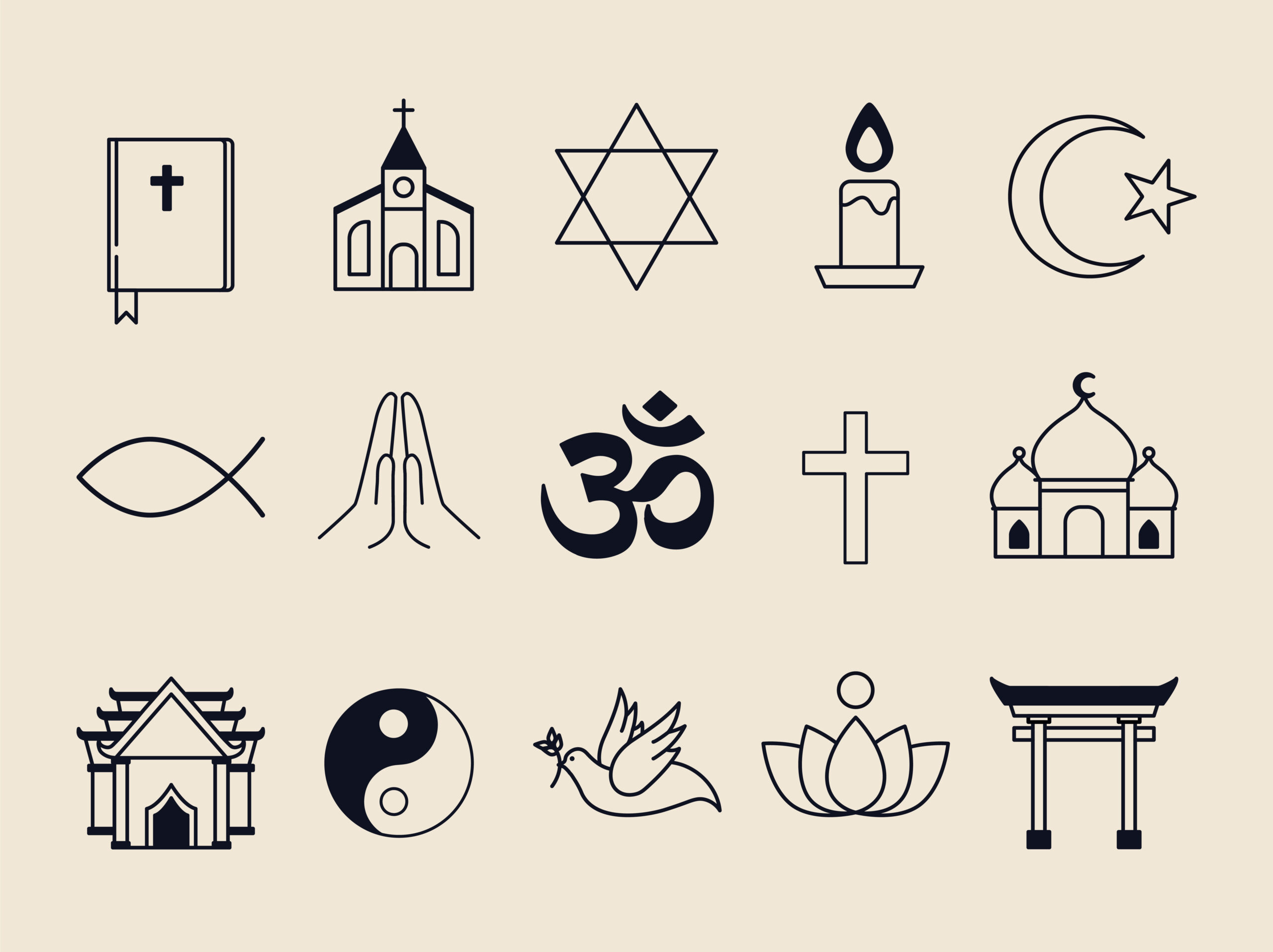 TITLE : RELIGION – A SCAM OR LEGIT
RELIGION – A SCAM OR A LEGIT :
Before arguing about religion, relating to any issue, let me ask you all – is religion a scam or a legit…??? 100% of you people will be asking me… how dare you say religion is a scam…??? Of course, it is legit, accepted by all the people.
WHAT IS RELIGION :
We have our own religious beliefs, sentiments, emotions, hope and above all, it has our FAITH in it. Religion cannot be a scam. If religion is not a scam then why is it created as an issue and made like a scam…??
THE JOURNEY OF RELIGION :
According to any survey or search, it is believed that Hinduism is the first religion which was started. This religion has 33 highly virtuous and are worshipped as the Lord's. Islam, Christianity are all started after the Hinduism was already originated.
So, we can believe that everybody were first hindus and then they were converted to particular religions like Islam, Christianity, Muslims, Jains and many other religions. If we see the history of our own ancestors, we will understand that we are all converted.
Now again, the issues are started relating to religion and conversion. First thing, I don't understand why we need to create an issue on religion..?? What is the purpose of this issue..?? What can anybody gain from this conversion or why are the arguments on religion..??
As per all the religions, we are just a body.. that's it., and the body is going to get demolished after death. Only the soul will be involved in the recycling of births and deaths, not the body… Who knows in the next birth in which religion we are going to take birth..??
READ my BLOG – "PHANTASM", which speaks about a chat between a human and a soul, which illuminates the role of soul and the body.
Is anyone sure or can give assurance that even in my next birth also, I'll take birth in the same religion… Can anyone guarantee this…?? No, no-one can predict the future. We always learned to live in the present and safeguard your future, so that in the future we or our next generation should not face any problem.
But, here the future is totally unpredictable. Here future means – the next birth and in this present situation if we keep on going to create problems relating to religion, then, do you people actually think we are safeguarding our next generation or complicating their lives..??
Among us, many of us have suffered a lot and we grew up. We also think that our next generation should not suffer the same way. But, this issue is definitely complicating the life of the next generation.
WHY A PERSON DOES RELIGION CONVERSION..?? : There can be three main reasons why a person wants to get converted from one religion to other:
– the person might be attracted to that religion
– the person might be helplessness or coercive
– the person may see himself benefited
We cannot talk about those persons who are attracted to any religion or who benefit from the conversion. But I want to particularly talk about those persons who are helpless or coercive… What about them…??? After the conversion neither their religion is accepting them back again nor the converted religion is helping them and the situation ends up in such a way that those persons are left out to live up their life without any religion..??
SNATCHING THE RELIGION :
Can you imagine those people who are left out to live up their life without any religion..?? No, we can't imagine. I have seen a real life example : A lady, who converted herself to another religion, going against her family and kids, as she was helpless and needed peace in life.
Soon after the conversion she realised that nothing had changed in her life. The complications and problems keep on increasing and when she questioned the person who converted her to another religion..??
Maybe still you didn't accept God whole-heartedly or still you didn't forget your previous Lords and she has been left to live her life. Now her position is neither she is following the religion in which she was born nor she is following the religion in which she got converted.
LIFE WITHOUT RELIGION :
Life without religion will be like – no emotions, no feelings, no attachment, no sacraments, no faith, no belief, no trust – a big disaster for humanity. I have mentioned this in one of my previous blogs, " FEW PROPHECIES BY LORD MAHAVEER", where you will be able to see how life would be without religion.
So please don't make religion an issue. Let the people live with their own religion – whether they are attracted or they are helpless, let them decide which RELIGION they want to follow.
"LIVE AND LET LIVE…"
" LIVE IN HARMONY,
HUMANITY FOLLOWS…. "
9,700 total views, 23 views today