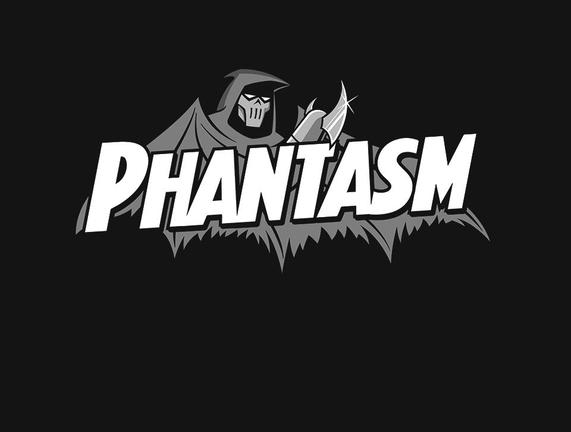 Who are we….????  Maybe few people react as what's this stupid question…??? Some may think as am I a fool or a dumb who doesn't know who we are…??? Some may ignore it or another group of people will think of it as a psychological question by lifting their eyebrows up and say, goodbye to your question….???  But still, I'll ask this same question…. who are we…???? For what purpose we are in this world…???  If there is any purpose, then, who will explain that purpose, because many people entered this world and left, but there is no purpose for us to be in this world, then why are we here…??? The whole world is divided into three parts – 
MAN – who dominates one part of the world
WOMEN – one woman is another's enemy and working women are dominating the housewives.
TRANSGENDER – still the struggle continues, for a better life, better respect, and feels ignored by others.   
      Among us, few become Engineers, Doctors, Lawyers, Scientists, Manufacturers while few stay at home and work or do businesses, finance, etc… I want to ask you all the people who showed this purpose to you.
I know as William Shakespeare said, "All the world's a stage", and we all are the artist who is playing their part of the job. Everyone is doing their work knowingly / unknowingly, willingly / unwillingly. Every person is an artist and born in this world with a very special quality. So, now, we got our answer, meaning, for what purpose we are in this world..??? So, We are all artists who are playing up their roles and then bidding goodbye to the world and will leave this world. But, now the question is, If we are an artist and everyone is born with a unique quality, then why do we people fight with our families, relatives, friends, unknown persons… We fight for religion, we do bad or hurt someone to achieve success, we dominate, discriminate against people on the basis of caste, community, religion…. We hurt others because of ego, jealousy, pride. Why do we believe that it is always better to be self happy than to make others happy..??? Many more questions may arise now, don't mess up, let's try to find a reply… Many times, we have seen a conversation, like, where one is asking the question and the second is giving the reply, between the God and the soul or the God and a human… but this time, the conversation will be between a human and the soul...   
HUMAN: If all the bad or good things are done by me, then it would have been destroyed with my body, at the time of my death…. am I correct..??
SOUL: No, whatever you do, whether good or bad, everything will be calculated. This process is called "KARMA". At the time of your death, only the body is destroyed, not the soul. 
HUMAN: So, whatever good or bad things are done, it is done by the soul and not by the body..??? Then, why does the so-called "KARMA" suffer from the human body..???  
SOUL: Soul doesn't do any good or bad deeds. It is pure, eternal. All the goods and bads are done by humans.
HUMAN: Why..?? 
SOUL:  No matter how smart, talented, or clever a human is, unless he produces peaceful reforms through his feelings, the outer substance won't give you minimal happiness. The soul should be filled with 12 feelings every day in life so that in any situation the human will not be sad and does not tie bad karma's.   
HUMAN: Even after the soul is filled with 12 feelings, the humans behave very badly like jealousy, ego, hurting, harming, killing, revengeful behavior, differentiating human from human, making boundaries, and etc…
SOUL: I totally agree with you… All the above said things happen and are done by humans, but not because of the feelings, but because of what we see, we learn…!!! When a new child is born, he/she doesn't know his name or religion. He/she is like plain paper, and his family fills the paper as per their culture, sacraments.
HUMAN: So, all our deeds are because of our ambiance. But, we are the ones who earn money, resources and offer money, resources to God, so that he will be happy and in return give us prosperity, blessings and rinse off all the hurdles.  
SOUL: About which money and resources are you talking…??? Did you see, any God took your offerings with him..? Even humans can't take anything with themselves and you are talking about the offerings made to God…    
HUMAN: Don't talk as and how you wish…?? We, the humans, offer money in ways of diamonds, pearls, or gold jewelry/ornaments…
SOUL: But all this jewelry made of gold, diamonds, or pearls is not pure, immortal, or unused. 
HUMAN: What do you mean..???
SOUL: I mean these things have already been used by someone or else it is like the leftover from the above things. For example, If I offer gold, it has already been used by the soil. If I offer Diamond, it has also been used by coal. In the same way for pearls, they have been used by the concha( shell)…    
HUMAN: We even offer many resources to God like fruits, flowers, milk, sandalwood. They are so pure. These items have not been used by anyone.
SOUL: Do you know, from where the flowers and fruits are taken as an offering..??
HUMAN: Plants and trees..
SOUL: And who sits on plants and trees..??? Birds and bees… Then how flowers and fruits are unused. About milk, I can say, everyone knows milk is obtained from a cow, who has just delivered her baby. And you are all using that milk for God as an offering which is actually to be used by the calf. Then how milk is pure. Sandalwood also has been already used by snakes.    
HUMAN: oohhh… So, whatever money or resources we are offering are of no use.
SOUL: I said, they all are not pure.
HUMAN: Then, what can I offer, my mind, my body…??
SOUL: Your body has already been used by your spouse and your mind has also been used by the attachment for kids, luxury, wealth, family, etc…. so they are also not pure.
HUMAN: Now I feel so poor. But wait, I have my religion, which is pure and eternal. I'll offer my religion to God.
SOUL: Religion, Caste, Community a person gets according to his/her KARMA. The acts or the deeds done by humans designate the caste, community, and religion. So, if you offer religion to God, it is just like the leftover of your acts.  
HUMAN: Ohh..!! All this time I thought that money and resources are those sources through which we can pamper God and in return, HE will bless me with prosperity, wealth, and happiness. But I was wrong. Wealth, resources can give happiness only to those for whom money, resources are the priority and not the relationship. Now, I feel so down that I can't find a solution to this problem. What can I give as offerings to God?  
SOUL: What can I say…??? I showed you the path, now you have selected your way and walked on it.  
HUMAN: Ok, then, which is the most purest and eternal thing which I can offer to God. Is it you..??? Because you're pure, eternal. Yes., you are the only element that is pure and eternal. I am so stupid, I searched here and there, in money, resources, for what can I offer to God, in order to pamper HIM and get, in return, happiness, prosperity, success, and blessings. But, the real happiness, prosperity is in us, the pure soul, which is in our body. If I'll offer my soul to God, that is the best offering made to HIM by HIS devotee.
423 total views, 3 views today
LAZINESS AND PHYSICAL FITNESS
TITLE : LAZINESS AND PHYSICAL FITNESS
WHAT IS LAZINESS :
As per a famous quote given by Bill Gates, "I will always choose a lazy person to do a difficult job because he will find an easy way to do it". Yes, it's true..!! Lazy person's will show their lazyish behavior and complete the work without putting more effort in it.
But we should not forget the other side of being lazy which is explained in this quote, "Success is not easy and it is certainly not for the lazy". As per the definition of laziness it means, if someone is lazy, "they do not want to work or make any effort to do anything".
Why does a person become lazy..?? Is it any particular characteristic of a person or a set of his behaviour or habits or something else.. Many people give different opinions to describe laziness, but still the concept of laziness is totally not understood.
As per study and research, laziness is caused due to three reasons : psychological problems, physical problems and our lifestyle.
PHYSICAL CAUSES FOR LAZINESS :
If you are feeling lazy, it can be due to lack of vitamins or tiredness caused by any medical condition. The following are the reasons for physical laziness :
1. diabetes
2. hypothyroidism
3. Lack of iron
4. dehydration
5. too much exercise
6. no exercise
7. heat
8. chronic fatigue
PSYCHOLOGICAL CAUSES FOR LAZINESS :
If a person frequently experiences low mood or a lack of motivation and tiredness, it can be caused due to the mental health condition of a person. The following are the reasons for psychological laziness :
1. depression
2. anxiety
3. bipolar disorder
LIFESTYLE CAUSES FOR LAZINESS :
Even your lifestyle or your way of living can also be a reason for making you lazy. The following are the reasons for psychological laziness:
1. lack of sleep
2. consumption of alcohol
3. unbalanced diet
4. feeling stressed
5. lack of motivation
LAZINESS AND PHYSICAL FITNESS :
It is very important to fix a lazy person and it is only possible by maintaining physical health. Physical Health can be taken care of by maintaining the following procedures like – Regular exercise, balanced nutrition, and adequate rest – all contribute to good health.
But again the question is how lazy people will do exercises..??? But, for them, exercise is like a surefire way to get rid from laziness. Exercises will increase energy levels, improve moods, reduce stress, anxiety, depression and make them stay motivated.
So following are the different ways by which the lazy person's will maintain their physical health and also he will turn fit in laziest ways :
EXERCISING AS A GAME :
# FIRST GAME :
You should aim to do 10 push-ups in 10 sit-ups everyday. Once you get used to this game, you can increase it by raising your pace.
# SECOND GAME :
Play your favourite song and set your mind to work or run on the length of that song. You can raise your pace up, by updating your playlist.
# THIRD GAME :
You can do workouts in your own comfort zone by not moving from the sofa or the lounge on which you are sitting. Take walks or jog or any abs workout, some triceps during the commercial ads, while watching your favourite show.
# FOURTH GAME :
Play any dance number and hit the dance floor. If a person is not interested in doing exercises, then you can opt for this game too. Dance will burn calories and will not make you feel as if you are doing any exercise.
# FIFTH GAME :
Trekking, running, swimming, walking, aerobics, zumba, cycling, Kayaking, surfing etc… Select any game for each day and raise up your pace to improve your fitness and health.
CHALLENGING SELF :
# ENTER A VIRTUAL FITNESS CHALLENGE :
Many websites are giving the challenges to work towards your physical fitness. Join any of the websites as it will give you a goal and motivation to start working on your physical fitness.
# PAMPERING YOUR MIND :
we can pamper our mind by challenging ourselves like if I do new workouts, new exercises, then I can buy new clothes for my new looks.
# DRAG A FRIEND :
You can drag any of your friends or family members, who are also exercise-lovers, who will encourage you and also give you a little competition to do the work-outs…
9,446 total views, 49 views today