LIFE WITH ROBOTS AND ALIENS (Part Two)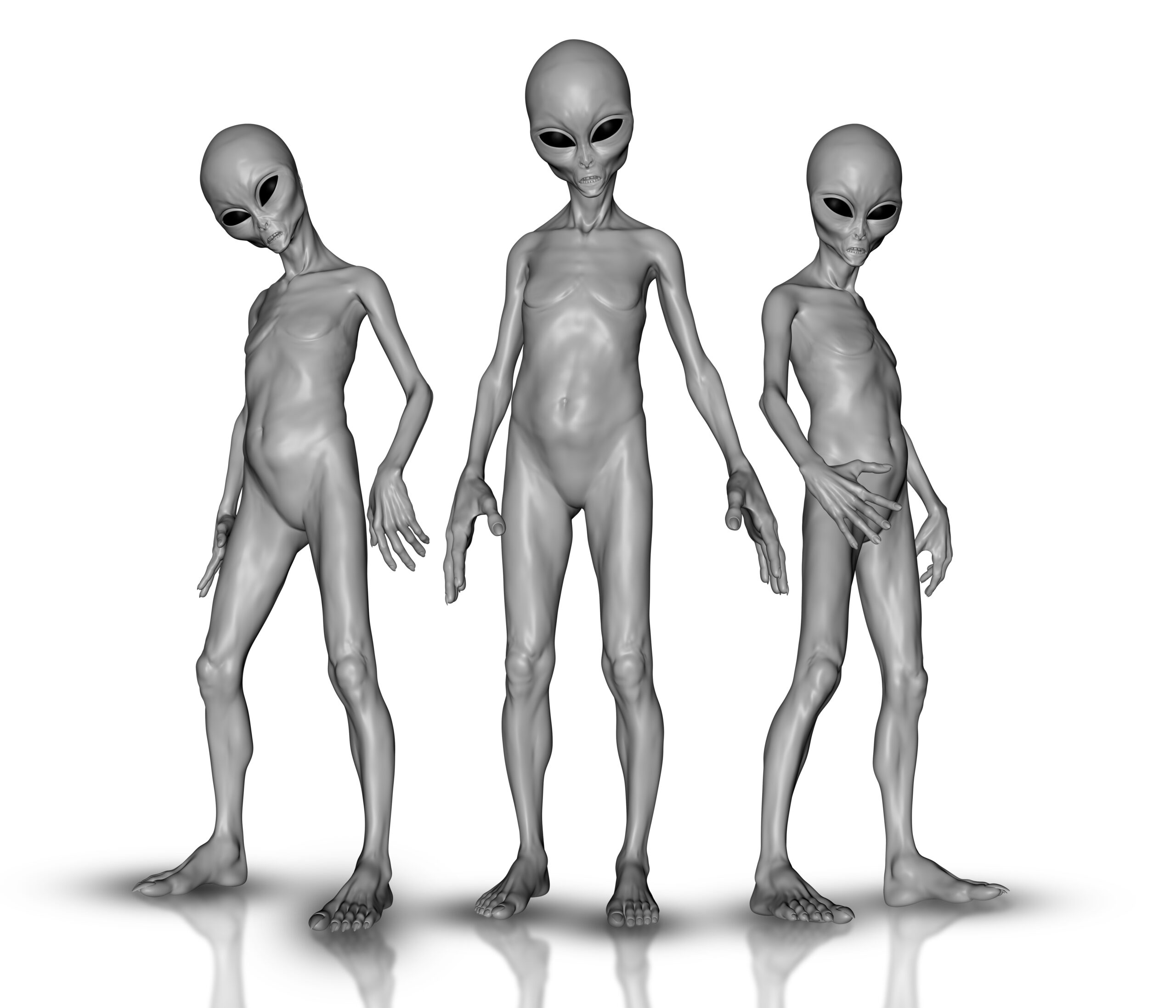 TITLE – LIFE WITH ROBOTS AND ALIENS (Part Two)
ALIENS AND THEIR INNOVATIVE IDEAS :
As we saw in the part-1, that who ever will be wearing the bracelet will get the extra power's from the Aliens planet and the supremo will be like a slave to that person who will be having this bracelet. The supremo commanded those four aliens to improvise the different parts of the planet Earth and all the different parts of the planet Earth were growing on a steady fast ratio.
IMPROVING PARTS OF THE PLANET EARTH :
One part of the Earth was becoming green, in the another part, the poverty ratio was slowly decreasing, in third part – where the education was going up to the extreme level, the students started sorting out the solutions relating to electricity, water, gas, petroleum, minerals etc… and finally in the fourth part, where everyone was learning about the technology, gadgets, machines – they all created a robot with all the upgraded facilities.
HIGHLY UPGRADED TECHNOLOGY:
The inbuilt facilities in the robot made by the alien and his students were – Telepathy, a personal domestic doctor – which helps in maintaining diet, massages body and head to remove stress, releases small aches and pains and works as a battery oriented vehicle, by moving their mentor from one place to another and also avoiding accidents and pollution on roads.
SAVIOURS :
The aliens and their students kept the name of these Robots as "SAVIOURS". Then, a message comes to the fourth alien from his supremo, bring the robo's model to me. Let me examine the model, the inbuilt functions, the applications used in the device of this ROBOTS, if everything goes correct, then we will make many more Robots like this and help the planet Earth and us also because we can't make Robot by self but human's brain are very sharp and they can make anything which is impossible.
So, totally five SAVIOURS were made by the aliens and their students. When they were carrying all the five models to their supremo, unfortunately, one model went missing. Unaware about the loss, the alien and their students carry the Robot to the supremo.
BIG MISTAKE :
When the supremo counts the robots, he finds one Robot is missing out. The supremo starts screaming at the Alien as to how he can make such a big mistake. The Alien and students too were unaware about this mistake, got frightened and started searching for the missing SAVIOUR.
Alien, with his power, tries to find the SAVIOUR and the students search outside, find here and there, but are unable to find the SAVIOUR. Because of the supremo's fear, Alien forgets about the Telepathy function in the Saviour.
ONE'S MISTAKE, OTHER'S ADVANTAGE:
But, by this time, a human took the Saviour to his home and made some changes in the device and because of this manipulation, the telepathy process stopped working. The supremo got scared as the telepathy system stopped working, he understood that Saviour is now in danger and they don't understand how to overcome this trouble.
BIG ERROR :
Now a big problem came for the supremo and what he will do and answer his seniors Aliens, was worrying him and at that time one more big fault was found in another Saviour. There was a big error found in another saviour and it was – whatever instructions we are giving to the saviour he is following the instructions but processing in a converse way.
Now this has created another problem for the supremo and he is thinking how to fix this problem…??? On the other side, where the human has taken the saviour to his home, he started operating Saviour's machine to find out from where this robot has come, who has created this and how it came to planet Earth.
He starts trying to access a few of the codes by decoding them. At that time he understands that this robot is being made by an alien and his human students. Then, slowly he tries to find the new advanced inbuilt functions in the robot. He was stunned to find telepathy, a personal domestic doctor and transformation of a robot into a vehicle as the new advanced functional features in this robotic machine.
More than this, what actually shocked him was that this Robot was made by an ALIEN. He quickly activate the telepathy function in the robot., and this time, the human manipulates in the functioning of the robot and activate the code to understand the purpose of aliens coming on planet Earth, and the telepathy system gets activated, but, this time it was not between Robot (saviours) and alien, instead it was between him (the human who took the alien to the home) and the ALIENS.
Because of the telepathy system, the human was able to find out that there were a total of five ALIENS, who came on earth and splitted to different parts of the planet Earth to improve the planet. Among the five, one was their supremo who commanded the other ALIENS and he was wearing a bracelet through which he was getting signals from his planet.
The most amazing thing which excited the human was that whoever will be wearing that bracelet will get extra power from the Alien's planet and supremo will be like a maid to him. In part -2 Aliens made the robots and at the end of the part-2, we saw the human's greediness. Will this greediness be helpful for humans or will it be harmful..???
What will happen in part -3..?? Will the human try to get the bracelet or something else more exciting is going to happen.. Read the next part to know the twirls…
1,034 total views, 3 views today
LAZINESS AND PHYSICAL FITNESS
TITLE : LAZINESS AND PHYSICAL FITNESS
WHAT IS LAZINESS :
As per a famous quote given by Bill Gates, "I will always choose a lazy person to do a difficult job because he will find an easy way to do it". Yes, it's true..!! Lazy person's will show their lazyish behavior and complete the work without putting more effort in it.
But we should not forget the other side of being lazy which is explained in this quote, "Success is not easy and it is certainly not for the lazy". As per the definition of laziness it means, if someone is lazy, "they do not want to work or make any effort to do anything".
Why does a person become lazy..?? Is it any particular characteristic of a person or a set of his behaviour or habits or something else.. Many people give different opinions to describe laziness, but still the concept of laziness is totally not understood.
As per study and research, laziness is caused due to three reasons : psychological problems, physical problems and our lifestyle.
PHYSICAL CAUSES FOR LAZINESS :
If you are feeling lazy, it can be due to lack of vitamins or tiredness caused by any medical condition. The following are the reasons for physical laziness :
1. diabetes
2. hypothyroidism
3. Lack of iron
4. dehydration
5. too much exercise
6. no exercise
7. heat
8. chronic fatigue
PSYCHOLOGICAL CAUSES FOR LAZINESS :
If a person frequently experiences low mood or a lack of motivation and tiredness, it can be caused due to the mental health condition of a person. The following are the reasons for psychological laziness :
1. depression
2. anxiety
3. bipolar disorder
LIFESTYLE CAUSES FOR LAZINESS :
Even your lifestyle or your way of living can also be a reason for making you lazy. The following are the reasons for psychological laziness:
1. lack of sleep
2. consumption of alcohol
3. unbalanced diet
4. feeling stressed
5. lack of motivation
LAZINESS AND PHYSICAL FITNESS :
It is very important to fix a lazy person and it is only possible by maintaining physical health. Physical Health can be taken care of by maintaining the following procedures like – Regular exercise, balanced nutrition, and adequate rest – all contribute to good health.
But again the question is how lazy people will do exercises..??? But, for them, exercise is like a surefire way to get rid from laziness. Exercises will increase energy levels, improve moods, reduce stress, anxiety, depression and make them stay motivated.
So following are the different ways by which the lazy person's will maintain their physical health and also he will turn fit in laziest ways :
EXERCISING AS A GAME :
# FIRST GAME :
You should aim to do 10 push-ups in 10 sit-ups everyday. Once you get used to this game, you can increase it by raising your pace.
# SECOND GAME :
Play your favourite song and set your mind to work or run on the length of that song. You can raise your pace up, by updating your playlist.
# THIRD GAME :
You can do workouts in your own comfort zone by not moving from the sofa or the lounge on which you are sitting. Take walks or jog or any abs workout, some triceps during the commercial ads, while watching your favourite show.
# FOURTH GAME :
Play any dance number and hit the dance floor. If a person is not interested in doing exercises, then you can opt for this game too. Dance will burn calories and will not make you feel as if you are doing any exercise.
# FIFTH GAME :
Trekking, running, swimming, walking, aerobics, zumba, cycling, Kayaking, surfing etc… Select any game for each day and raise up your pace to improve your fitness and health.
CHALLENGING SELF :
# ENTER A VIRTUAL FITNESS CHALLENGE :
Many websites are giving the challenges to work towards your physical fitness. Join any of the websites as it will give you a goal and motivation to start working on your physical fitness.
# PAMPERING YOUR MIND :
we can pamper our mind by challenging ourselves like if I do new workouts, new exercises, then I can buy new clothes for my new looks.
# DRAG A FRIEND :
You can drag any of your friends or family members, who are also exercise-lovers, who will encourage you and also give you a little competition to do the work-outs…
9,411 total views, 14 views today