TITLE : LEAVES – A BLISS TO ME
LEAVES – A MEDICATED TONIC :
As per a famous quote which says, "Learn the character from a tree, values from the roots and change in life from the leaves". If we see the history of our country, we cana find that leaves play a very vital role in making ayurvedic medicines, Naturopathy, herbal medicine, Homeopathy, Phytotherapy.
LEAVES : A FOOD CREATOR FOR PLANTS AND HUMANS :
Leaves are the most important organ of most vascular plants. Leaves are almostly green in colour due to the presence of a compound called chlorophyll, which is essential for photosynthesis as it observes light energy from the Sun.
Leaves capture energy and use it to make simple sugars such as glucose and sucrose, from carbon dioxide and water. Green plants having green leaves with a compound called chlorophyll, are autotrophic as they don't obtain their food from other plants.
NUTRITIONAL VALUE :
But, instead they create their own food by photosynthesis. Leaves not only play an important organ for trees and plants, but also provide healthy benefits and good health to humans too.. Eating a few raw leaves gives you the needed antioxidants, vitamins, minerals, protein, nutrients, which are required for good health.
HEALTH BENEFITS :
Eating these raw leaves helps in providing the benefits of improved vision, better hair and skin health, improves digestion, good for heart, blood sugar, strengthens the immune system, cell repair and most importantly reduces the risk of many cardiovascular diseases.
HOLY BASIL :
Holy basil leaves are considered as a tonic for soul, mind and body. In ancient India and even nowadays, basil tree plant is found in many of the houses, considering it as Goddess TULSI, where the whole family praise and worship for their healthy life.
The nutritional value of these leaves is quite high, being a rich source in vitamin A and C, Zinc, chlorophyll, calcium and Iron. Eating these leaves reduces stress, anxiety, protects the body from toxic chemicals and infections, protects the life from diseases like cancer, blood sugar, cholesterol levels, heals wounds, cures diarrhoea, nausea, vomiting and stomach acid and finally eases the joint pains and inflammation.
NEEM :
As we all know, Neem leaves are bitter in taste, but are much more benefactory to humans. Neem leaves have chemicals in it which helps in healing ulcers in the stomach, reduces the blood sugar levels, improves skin and hairs, and removes toxins from the blood.
NEEM TWIGS :
Many people, even today, brush their teeth not with a paste or a toothbrush but with a Neem twigs. Neem twigs has its antibacterial properties which is quite useful in dentistry for curing gingival problems and maintaining oral health in a natural way.
Neem twigs benefit the teeth by protecting against bacteria, maintaining the alkaline level, strengthening the gums, preventing plaque, whitening the teeth and eliminating the bad odor.
MINT LEAVES :
Mint leaves, which are also known as " Pudina '', is a healthy aromatic herb with its freshness and several health benefits. Several mint plants offer a lot of antioxidant properties and health benefits.
Mint leaves are considered as nutrient rich because they are loaded with vitamin A, manganese, fibre, folate and Iron. Eating mint leaves raw helps in improving brain function, soothes digestive disorders, cures colds and coughs, and protects your body from oxidative stress.
MINT LEAVES WATER:
Mint water, helps the digestion with ease, is an excellent drink to enjoy the digestive benefits. It contains menthol, which may help in managing irritable bowel syndrome, as said by some studies. Research indicates that mint water may help soothe some of the symptoms of IBS. Studies also show that mint helps in alleviating indigestion.
SPINACH :
It is good for eyes, heart, bones, blood, hair and skin, helps in weight loss, reduces the risks of cancer, asthma, lowering the blood sugar levels. Spinach is also good for pregnant ladies and during pregnancy.
RISKS WITH SPINACH:
As we know, spinach is among those green veggies that contain the highest amount of oxalic acid and eating too much spinach may result in the formation of calcium-oxalate, which can cause kidney stones.
CILANTRO :
Coriander or cilantro is an annual herb in the family Apiaceae. It is also known as Chinese parsley, dhania or kothmir. Cilantro is jam-packed with antioxidants and covers the bases for several nutrients, including calcium, potassium, iron, manganese, Vitamins A, C, E and K and folate.
The seeds are considerably rich in fiber too. It not only adds flavour to the food, but also soothes inflammation, reduces the frequency of migraines, helps in digestion, lowers the blood sugar levels, improves brain and heart functioning, reduces the risk of cancer and protects skin from UVB radiation.
… LEAVES ARE TRULY A BLISS FOR ALL…!!!
1,130 total views, 3 views today
RELIGION – A SCAM OR LEGIT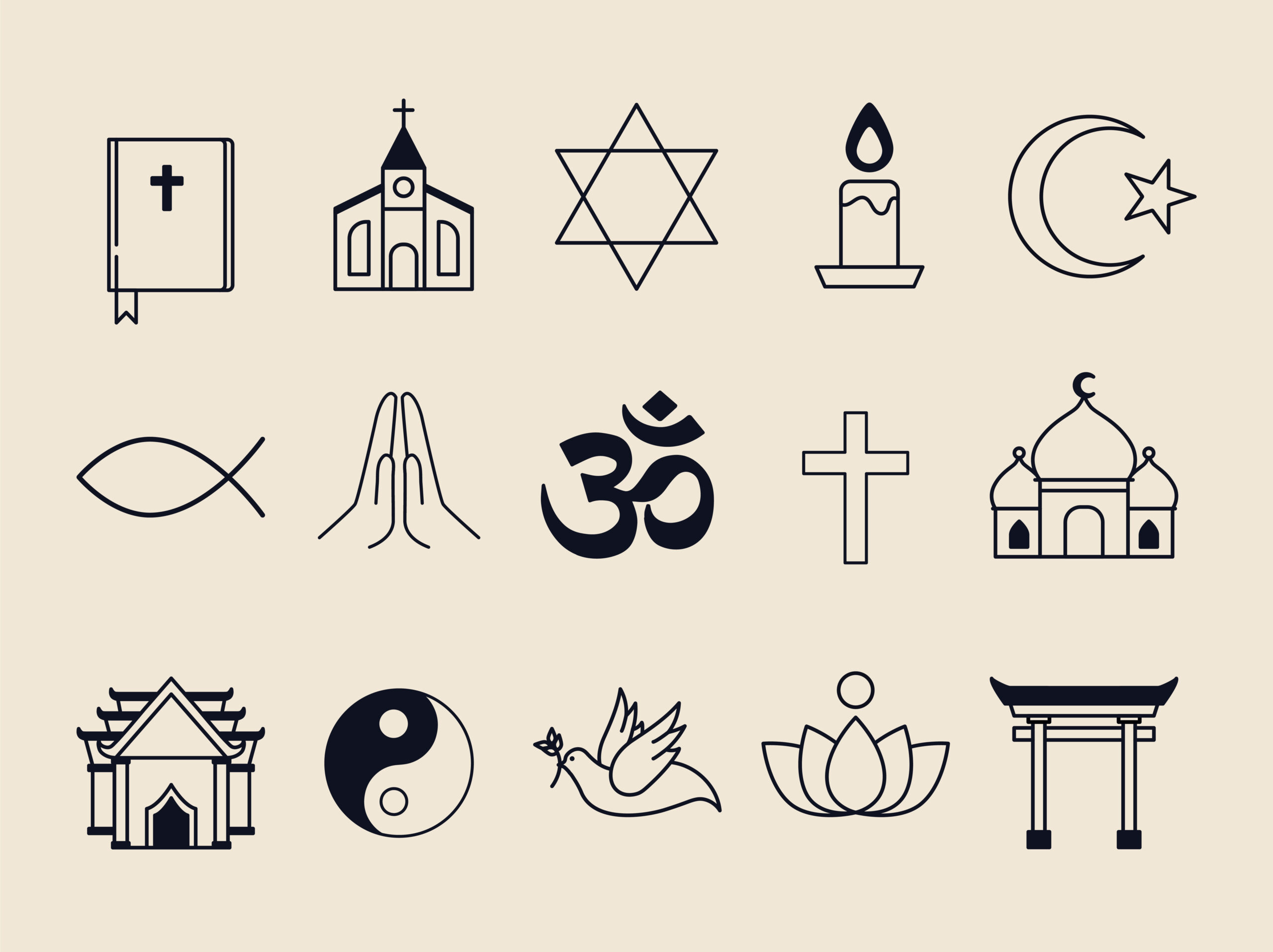 TITLE : RELIGION – A SCAM OR LEGIT
RELIGION – A SCAM OR A LEGIT :
Before arguing about religion, relating to any issue, let me ask you all – is religion a scam or a legit…??? 100% of you people will be asking me… how dare you say religion is a scam…??? Of course, it is legit, accepted by all the people.
WHAT IS RELIGION :
We have our own religious beliefs, sentiments, emotions, hope and above all, it has our FAITH in it. Religion cannot be a scam. If religion is not a scam then why is it created as an issue and made like a scam…??
THE JOURNEY OF RELIGION :
According to any survey or search, it is believed that Hinduism is the first religion which was started. This religion has 33 highly virtuous and are worshipped as the Lord's. Islam, Christianity are all started after the Hinduism was already originated.
So, we can believe that everybody were first hindus and then they were converted to particular religions like Islam, Christianity, Muslims, Jains and many other religions. If we see the history of our own ancestors, we will understand that we are all converted.
Now again, the issues are started relating to religion and conversion. First thing, I don't understand why we need to create an issue on religion..?? What is the purpose of this issue..?? What can anybody gain from this conversion or why are the arguments on religion..??
As per all the religions, we are just a body.. that's it., and the body is going to get demolished after death. Only the soul will be involved in the recycling of births and deaths, not the body… Who knows in the next birth in which religion we are going to take birth..??
READ my BLOG – "PHANTASM", which speaks about a chat between a human and a soul, which illuminates the role of soul and the body.
Is anyone sure or can give assurance that even in my next birth also, I'll take birth in the same religion… Can anyone guarantee this…?? No, no-one can predict the future. We always learned to live in the present and safeguard your future, so that in the future we or our next generation should not face any problem.
But, here the future is totally unpredictable. Here future means – the next birth and in this present situation if we keep on going to create problems relating to religion, then, do you people actually think we are safeguarding our next generation or complicating their lives..??
Among us, many of us have suffered a lot and we grew up. We also think that our next generation should not suffer the same way. But, this issue is definitely complicating the life of the next generation.
WHY A PERSON DOES RELIGION CONVERSION..?? : There can be three main reasons why a person wants to get converted from one religion to other:
– the person might be attracted to that religion
– the person might be helplessness or coercive
– the person may see himself benefited
We cannot talk about those persons who are attracted to any religion or who benefit from the conversion. But I want to particularly talk about those persons who are helpless or coercive… What about them…??? After the conversion neither their religion is accepting them back again nor the converted religion is helping them and the situation ends up in such a way that those persons are left out to live up their life without any religion..??
SNATCHING THE RELIGION :
Can you imagine those people who are left out to live up their life without any religion..?? No, we can't imagine. I have seen a real life example : A lady, who converted herself to another religion, going against her family and kids, as she was helpless and needed peace in life.
Soon after the conversion she realised that nothing had changed in her life. The complications and problems keep on increasing and when she questioned the person who converted her to another religion..??
Maybe still you didn't accept God whole-heartedly or still you didn't forget your previous Lords and she has been left to live her life. Now her position is neither she is following the religion in which she was born nor she is following the religion in which she got converted.
LIFE WITHOUT RELIGION :
Life without religion will be like – no emotions, no feelings, no attachment, no sacraments, no faith, no belief, no trust – a big disaster for humanity. I have mentioned this in one of my previous blogs, " FEW PROPHECIES BY LORD MAHAVEER", where you will be able to see how life would be without religion.
So please don't make religion an issue. Let the people live with their own religion – whether they are attracted or they are helpless, let them decide which RELIGION they want to follow.
"LIVE AND LET LIVE…"
" LIVE IN HARMONY,
HUMANITY FOLLOWS…. "
9,767 total views, 9 views today