KARMA HAS ITS OWN DESTINY
WHAT IS KARMA? According to any religion, "KARMA" is the basic principle within an overarching psycho-cosmology. Human moral actions form the basis of the transmigration of the soul. Then the soul is constrained to a cycle of rebirth, trapped within the temporal world until it reaches LIBERATION (i.e) MOKSHA. Based on its KARMA, a soul undergoes transmigration and reincarnation in various states of existence- like heaven, hell, humans or animals. I remembered this story which my mother used to say about KARMA.
Once there was a Brahmin, he was a scholar. He lives with his wife. One day, Brahmin's wife says h to him, I need a baby? The Brahmin says why do you want a baby???.. His wife said, everyone in the village says bad things about me that I'm sterile, I cannot give birth to a baby, and many more things….. At that time, the Brahmin said, every baby who comes into this world is only because of KARMA, someone's karma is to give something and some karma to take.., once the purpose of the KARMA  is completed, they will leave the world. They will die. So I don't want a baby. But his wife didn't agree to the conversation and forced him to have children. Finally, the Brahmin agreed.
                Brahmin's wife gets pregnant and gave birth to a baby boy. When the baby was born, the Brahmin being a great scholar, took the baby to the graveyard and with the help of his immense knowledge, he asked the newborn baby, why did you come into our life, forgetting something or for giving something from me..?? The baby replied I'm here to take something from you. The Brahmin asked the baby what he wanted from him… After knowing from the baby what he wanted, the Brahmin gives all the things, and then the baby dies. The same happens with the second, third and fourth child also. But when their fifth child is born, the baby says, I came here to give you something.
                The Brahmin takes the baby home and says to his wife, don't take anything from this baby ever in your life. The baby grows up and becomes a very big scholar just like his father. The Brahmin strictly says to his boy, Now you're a big scholar, many people will call you to do HAVAN'S   (offering prayers to GOD in front of the fire), PUJA'S and many more but don't take anything from anyone, it's an order from your father. Thanks, son agrees.   
                 Once the KING of the state called the boy to do a very big HAVAN, and he completed it in an impressive way. The KING was very happy and he offered the boy GOLD, PEARLS, DIAMONDS, and many more costly ornaments, but the boy refused to accept anything and said, Your Majesty! My father said not to take anything from anyone. The KING was very impressed and he said one of his guards secretly infused a diamond in an apple and the HE gave that apple to the boy. The boy comes home and gives that apple to his mother and dies the same. The Brahmin and his wife go shocked and think how his son died like this. The Brahmin immediately checks the apple and finds a very big diamond in it. By showing the diamond to his wife, the Brahmin sadly says, I said to you this before also that everyone comes with the purpose to give and take. It was our son's KARMA to give us something and our KARMA to take something from him because of our previous births, but once the work is over the soul lives this body and it will enter another body, somewhere else to either give or take…. This is KARMA… This is fate….
426 total views, 3 views today
Untold Story : A Story of a Psychopath Girl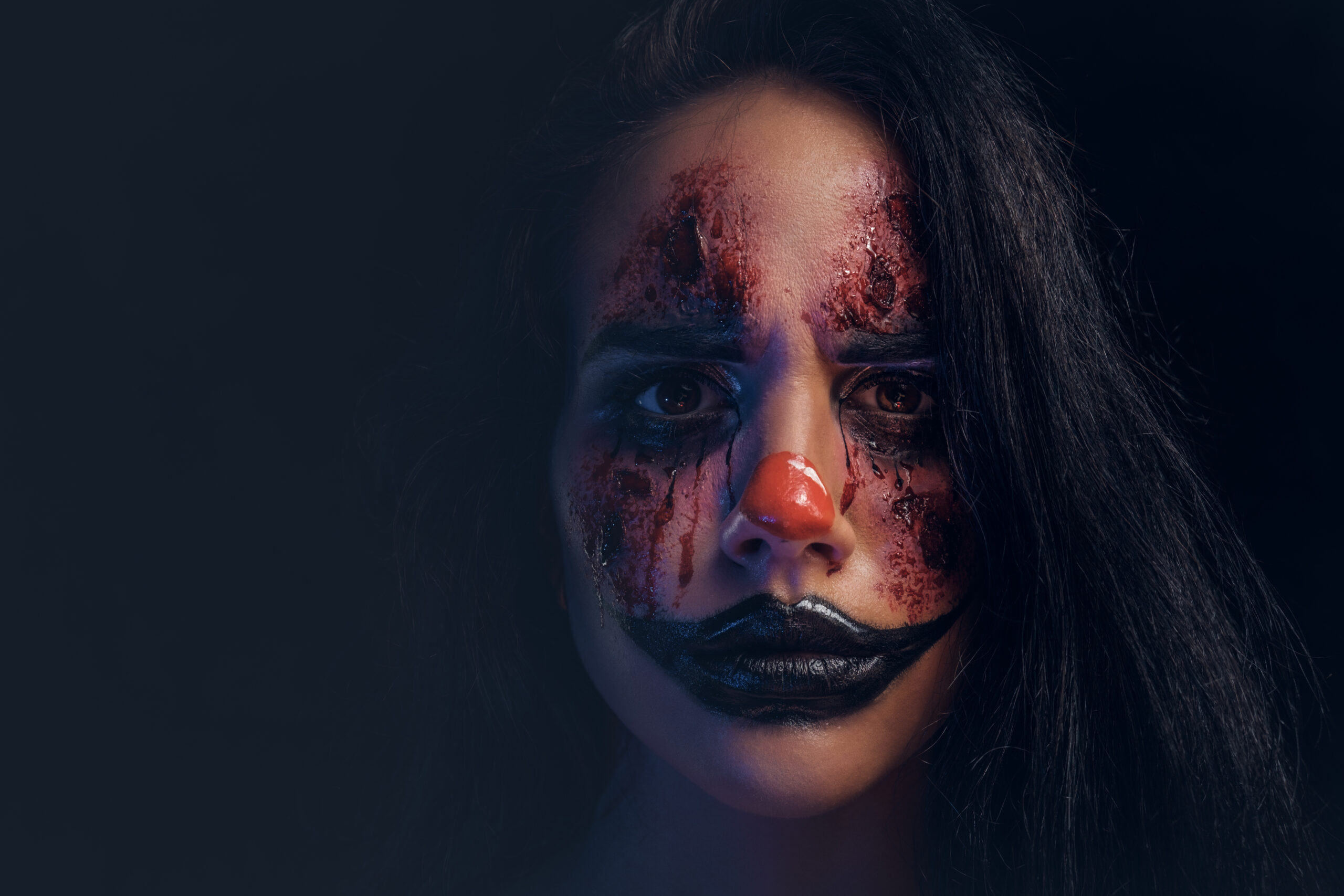 A PSYCHOPATH:
Is it good if parents are strict with their kids and don't even bother about the kids' willingness, choices, hatred, changes in their behaviour and this results as kids slowly become a psychopath...???? A story of a girl whose behavioral changes were unnoticed by her parents which resulted in a very deadly way.
A PSYCHOPATH AND HER FAMILY:
Once, there lived a family – a couple with their cute lovely daughter. One day, the neighbours around them started hearing some horrifying sounds coming from that house as if somebody is in need of help and continuously asking for help. Continuously a lady is crying, saying no-no, don't do that and asking for help.
Hearing the sound of screams again and again, the neighbours were compelled to go there to see what was happening in the house after all. What those neighbours saw with their eyes was very horrified and insane. The daughter was looking exactly like a psychopath and her parents were in a condition where everyone would pity them.
A PSYCHOPATH'S BEHAVIOUR
The girl's father was tied to a pole and drops of wax were falling on him continuously from above. Every time a drop of wax fell on him, the pain was clearly coming out from his mouth as his scream of saying, Oh God! Please help me….??  The girl's mother was even more in a miserable way than her husband.
She was tied to a chair. Her hairs were half cut and remaining hairs were left unevenly. Her face was covered with makeup as if looking like a scary joker. Her eyebrows were made broad, the kajal pencil was rubbed on her face to make her look like a Halloween ghost, while Lipstick was applied not on her lips but all around the lips to make her look more spooky.
The scenario of the house was more like a haunted house. When the neighbours started shouting at the girl, as to what she is doing in the house and what she has done to her parents…, she started behaving in a parallel way by throwing plates, bowls etc. on the neighbours through the windows.
One of the neighbours got hurt from a bowl and all the neighbours ran away. They all mutually decided to call the police, so that they can save the couple, who is inside the house with a psychopath. They all call the police and the police come to the place. The neighbours were standing outside that house and they gave the idea to the police as to what was actually happening inside the house.
Police people, without wasting the time, break the door and go inside the house and save the couple, by tricking the psychopath. It came as a shock for the police when they came to know that it was their daughter who was hurting her parents. Police immediately called someone from the rehabilitation centre and sent that girl with the rehabilitation centre officials.
An ambulance was called and both her parents were taken to the hospital. After a few days, in the rehab centre, the doctor had a counselling session with the girl to know what is the reason behind this paranormal behaviour..??? Doctor asked her, "why did you give so much pain to your parents..??"
DOCTOR'S COUNSELING:
The girl didn't reply. Dr. asked it again and again, but she didn't give any reply. Doctor understood the problem with the girl and he intelligently started handling this situation. He called one of the nurses inside the room with two cups of coffee. When the nurse came inside the room with coffee, the doctor offered the coffee to the nurse.
Doctor gives the signal to the nurse to say no when he offers her a coffee. She understood and replied, No, Doctor..!! I don't want to have coffee right now.. Doctor purposefully offers  the coffee again and again and she continuously says No… This gets repeated five to six times.
At that time, the girl suddenly jumps on the Doctor, holding a pen in her hand and screams in a very paranormal way, if she is saying "NO", why do you think that as "YES"..?? The Doctor and Nurse were astonished to find the girl behaving abnormally by hearing "NO". Nurse immediately calls the hospital staff for help and they hold her tightly and make her sit in front of the Doctor.
CONFESSION BY A PSYCHOLOGICAL PATIENT :
Now, when again, the Doctor asks the girl about what has happened wrong with her in her life, the girl replies, "Even though I am a girl, I love cars. Whenever I demanded cars to my parents, they said "NO", you are a girl and you should play with barbie's and not with cars." When my parents thought of giving me a house paint, I said my favourite is blue and I want my room to be blue in colour.
But my parents said "NO",blue is a boy's colour and you are a girl, so your room should be pink in colour. When I said I don't want to go out for the studies, they sent me. When I said I want to learn Mechanical engineering and want to make my own car, they said, "NO". When I said I wanted to hang out with my friends, they said "NO".
When I said I don't want to come to your social parties, they took me with them without knowing my willingness. When I said I want to join self-defense, they said "NO" and every time, this happened. Whatever I wanted, whatever my willingness was, were all in vain and for whatever I said "NO", those things were fulfilled.
Why every time my "NO" was considered "YES" and my "YES" was totally ignored. Now, when I was harming my parents, every time they said "NO", I considered it as "YES" and their "YES" was ignored…. and started laughing paranormally.
Seeing the pain of the girl, in her smile, the Doctor felt very bad for her. Moreover, he was very much concerned for the girl and pitied her to be seen as a psychopath. The Doctor worries now about the coming generation and thinks why things are going wrong in the family…??? What can be the reason for a child to be a psychopath..???? Is it…
* Dysfunctional environment is one of the main factors in the development of psychopathic traits.
* Children who have been mentally abused, their willingness to be neglected, and getting separated from their parent, are more likely to develop psychopathy.
* Poor bonding with a parent is also a  big factor.
"TAKE CARE OF YOUR CHILD…."
2,478 total views, 3 views today