Mahatma Gandhi said on INNER STRENGTH, "it does not come from your physical capacity, it comes from your indomitable will". Inner strength is not what you get by doing workouts or Gym, but it comes from your focus, dedication, how you move towards life, your decision-making power and most importantly accepting the variations of life as how we move with life and mold it in our own way. In today's world, inner strength is no longer a part of the average human being. If we see the value of inner strength in our ancestors or their forefathers, we can understand what inner strength is. For example, if I talk about the great Ravana, he had the inner strength to rule human beings and ghosts, and also to talk with God too. So, can you imagine what kind of internal power or his inner strength was..?? And now, if I talk about today's generation, if they see their own shadow at night, they get scared. Many of us would have heard the experience of facing ghosts in real life, from our parents or grandparents. Once I heard from my grandfather that one of his friends was with him, safeguarding him, always around him.
My grandfather even said to his friend, why are you always around me..??? You don't have any other work..??? I'll meet you once I complete my work. But my grandpa was unaware of the fact that his friend is no more in this world and to give this information to my grandfather, he was with him. These kinds of examples I can share so many, but the main motive of giving these examples is to communicate to you what inner strength is. For today's generation, inner strength is either appreciation (appreciation for whatever they do, whatever they get or wherever they roam. It is like a protein powder, which they will drink and boost up their mind) or play the helpless game (behaves as if they are unlucky about everything).
DOES INNER STRENGTH GROWS UP FROM APPRECIATION: Do you think inner strength grows from appreciation… ??? Well, I believe no..!! Appreciation is like an addiction to people and if people are once addicted to it, can't turn normal easily. Then, they need appreciation for everything and if not appreciated, they get hurt. Addiction, hurt, emotions will push a person into trauma.
INNER STRENGTH IN A HELPLESS PERSON (VICTIM):
People who have the quality of playing the game of a victim or a helpless person actually have the most powerful inner strength in them. But, the problem is, they don't use it in the right way. Instead, they will use it as a tool to show others how they are a helpless person or a victim player.
PEOPLE WITH INNER STRENGTH:
People who have inner strength in them will never play a victim game. They will be obsessed with their work, follow their passion, always be dedicated. These people will hear everyone's ideas and opinions, but, because of their
own decision-making skills, they will make the best decisions for every work according to
their own abilities.
HOW PLANS ARE MADE :
PEOPLE WHO DON'T HAVE INNER STRENGTH: The people who don't have enough strength will make a plan, the plan might be appropriate for the work, and the organizing, planning, managing the plan, and execution will also be very well planned. They'll ask everyone, how is the plan, so that others appreciate them. But if something goes wrong in the plan, then they will act like a loser and start playing the victim game again and try to gain sympathy from others for being helpless. But, actually, this is half planning for any work.
PEOPLE HAVING INNER STRENGTH: The people who have inner strength when they will make a plan for any work will make more than one plan. They have the capacity to face life and mold it as per their capabilities. They'll make a plan, where planning, organizing, management, and execution will be in a proper way. But, apart from this, they'll also be ready with other plans too. If in case, something goes with the plan, they will move
with the backup plan or plan-B, but the work won't stop and that is the perfect planning. In
any situation, the work should not stop.
HOW TO TO IMPROVE YOUR INNER STRENGTH :
1. Nobody can defeat you until and unless you give up in life, because you are the only person who knows all your weak points and plus points.
2. Inner strength doesn't mean dominating or ruling others, but it is dominating your own weakness and ruling your own strength.
3. There are various benefits which include a positive mood, common sense, integrity, inner peace, determination, and a warm heart.
4. If I explain inner strength in one word – it is like an Ocean, which is beautiful, wild,
mysterious, and free. Really True..!!
1,224 total views, 3 views today
RELIGION – A SCAM OR LEGIT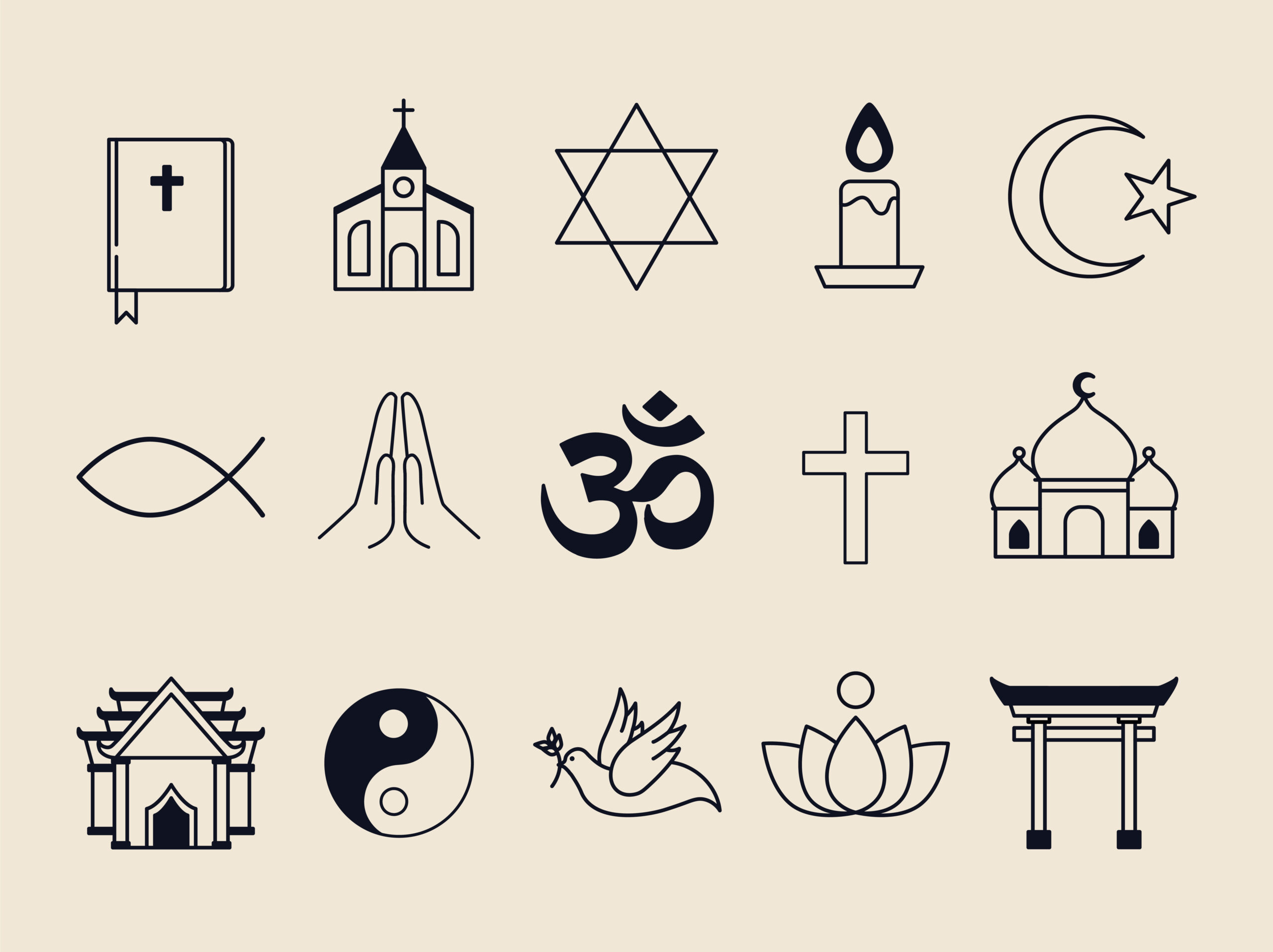 TITLE : RELIGION – A SCAM OR LEGIT
RELIGION – A SCAM OR A LEGIT :
Before arguing about religion, relating to any issue, let me ask you all – is religion a scam or a legit…??? 100% of you people will be asking me… how dare you say religion is a scam…??? Of course, it is legit, accepted by all the people.
WHAT IS RELIGION :
We have our own religious beliefs, sentiments, emotions, hope and above all, it has our FAITH in it. Religion cannot be a scam. If religion is not a scam then why is it created as an issue and made like a scam…??
THE JOURNEY OF RELIGION :
According to any survey or search, it is believed that Hinduism is the first religion which was started. This religion has 33 highly virtuous and are worshipped as the Lord's. Islam, Christianity are all started after the Hinduism was already originated.
So, we can believe that everybody were first hindus and then they were converted to particular religions like Islam, Christianity, Muslims, Jains and many other religions. If we see the history of our own ancestors, we will understand that we are all converted.
Now again, the issues are started relating to religion and conversion. First thing, I don't understand why we need to create an issue on religion..?? What is the purpose of this issue..?? What can anybody gain from this conversion or why are the arguments on religion..??
As per all the religions, we are just a body.. that's it., and the body is going to get demolished after death. Only the soul will be involved in the recycling of births and deaths, not the body… Who knows in the next birth in which religion we are going to take birth..??
READ my BLOG – "PHANTASM", which speaks about a chat between a human and a soul, which illuminates the role of soul and the body.
Is anyone sure or can give assurance that even in my next birth also, I'll take birth in the same religion… Can anyone guarantee this…?? No, no-one can predict the future. We always learned to live in the present and safeguard your future, so that in the future we or our next generation should not face any problem.
But, here the future is totally unpredictable. Here future means – the next birth and in this present situation if we keep on going to create problems relating to religion, then, do you people actually think we are safeguarding our next generation or complicating their lives..??
Among us, many of us have suffered a lot and we grew up. We also think that our next generation should not suffer the same way. But, this issue is definitely complicating the life of the next generation.
WHY A PERSON DOES RELIGION CONVERSION..?? : There can be three main reasons why a person wants to get converted from one religion to other:
– the person might be attracted to that religion
– the person might be helplessness or coercive
– the person may see himself benefited
We cannot talk about those persons who are attracted to any religion or who benefit from the conversion. But I want to particularly talk about those persons who are helpless or coercive… What about them…??? After the conversion neither their religion is accepting them back again nor the converted religion is helping them and the situation ends up in such a way that those persons are left out to live up their life without any religion..??
SNATCHING THE RELIGION :
Can you imagine those people who are left out to live up their life without any religion..?? No, we can't imagine. I have seen a real life example : A lady, who converted herself to another religion, going against her family and kids, as she was helpless and needed peace in life.
Soon after the conversion she realised that nothing had changed in her life. The complications and problems keep on increasing and when she questioned the person who converted her to another religion..??
Maybe still you didn't accept God whole-heartedly or still you didn't forget your previous Lords and she has been left to live her life. Now her position is neither she is following the religion in which she was born nor she is following the religion in which she got converted.
LIFE WITHOUT RELIGION :
Life without religion will be like – no emotions, no feelings, no attachment, no sacraments, no faith, no belief, no trust – a big disaster for humanity. I have mentioned this in one of my previous blogs, " FEW PROPHECIES BY LORD MAHAVEER", where you will be able to see how life would be without religion.
So please don't make religion an issue. Let the people live with their own religion – whether they are attracted or they are helpless, let them decide which RELIGION they want to follow.
"LIVE AND LET LIVE…"
" LIVE IN HARMONY,
HUMANITY FOLLOWS…. "
9,708 total views, 31 views today