HOW CAN WE GET OXYGEN NATURALLY..??
 As we can all see, that's, coronavirus pandemic is still continuing everywhere and the most important reason to worry is, this phase of the outbreak is directly affecting the lungs, bringing down the oxygen levels and creating shortages of oxygen. Every time, we hear the piercing sound of ambulances rushing on the road to reach hospitals, any phone call rings at home warning us of bad news, reports of oxygen shortages, post on social media by our helpless friends or family members desperately searching and asking everyone for oxygen supplies,  often bearing the bad news on WhatsApp group, that, someone has lost the battle and was unable to defeat the virus and is no longer amongst us,  no beds, no ventilators…. awww… so much panic… 
            This is at present's reality and this is how the days are passing by. We used to read in school and even we learned this from our ancestors and from our parents that nature has given us the most beautiful five things to enjoy the beauty of life for free – Earth, fire, air, water, and sky. But now due to the Coronavirus crisis and spiral upward in cases, oxygen supply has been severely lowing down and many other ventilators patients are put on ventilators to fulfill their need for oxygen. For those who are on, we can pray for them, but those who are at home can try to generate oxygen naturally from home. To maintain good health and be well-oxygenated, do this simple thing at home : 
IRON – RICH FRUITS AND VEGGIES: We can try to generate oxygen from the food we eat. There are some fruits and vegetables which help us in generating oxygen. By consuming this food, we can try to stop the virus from entering our bodies. Those are : 
DARK LEAFY GREEN – include at least one portion of dark leafy green veggies in your food. Spinach, Kale, Watercress, collard greens, dandelion leaves. 
TOFU – made from soybeans – high source in iron
BROCCOLI – rich in iron, vitamins, and minerals
GREEN BEANS – a great source of folate and iron, contain antioxidants and vitamins
5. RED KIDNEY BEANS – high in Iron and folate and a fab source of vegan protein 
CARROTS – the fab source of beta-carotene
POTATOES – high in iron
WALNUTS – a fabulous source of vitamin E, iron-rich, and a good source of Omega 3 fatty acids 
BERRIES – high in iron, Nutrition, folate, vitamin c and contains a great source of antioxidants 
CITRUS FRUITS LIKE LEMON, ORANGES – All citrus fruits are great sources of antioxidants (especially flavonoids) and they prevent our body from the impact of any free radicals. These fruits help our cells to breathe.
WATER (H20): In order to oxygenate our body and expel carbon dioxide, our lungs need to be hydrated, which is possible by drinking enough water. We lose on an average about 400 milliliters of water per day. So, drinking water is more effective and it also influenced the oxygen levels in our body. Drinking one and a half liters of water every day will hydrate your body.  
EXERCISE : 
KAPALABHATI: Practice of kapalabhati pranayama increases diastolic BP and Oxygen saturation immediately in the beginning. Thus, practicing KAPALABHATI exercises vigorously improves better oxygenation. 
By sleeping daily in reverse position for 2-3 hours, it improves the oxygen levels in our body. 
STEAM: Basically, the virus is hidden behind the paranasal sinus of the nose, and drinking hot water will be good for your throat, but hot water won't be able to reach the place where the virus is hidden. Slowly, the virus which is hidden behind the paranasal sinus, reaches the lungs, and breathing problems get started. So,  it's very important to take steam, which reaches the paranasal sinus which is hidden behind the nose. We can kill the virus which is hidden inside our nose only with steam. The virus becomes paralyzed and so weak that any human's immunity system can fight against the virus and defeat it. 
            One who stays at home should take the steam for one time a day. People who are going out to market or buy vegetables should take the steam twice a day. Any person who goes out to the office or shop and meets many people should take the steam for 3 times a day.
      If all the people start a steam drive campaign for a week, the pandemic will end soon. " 
" Save humans from this pandemic"..!!!
501 total views, 3 views today
RELIGION – A SCAM OR LEGIT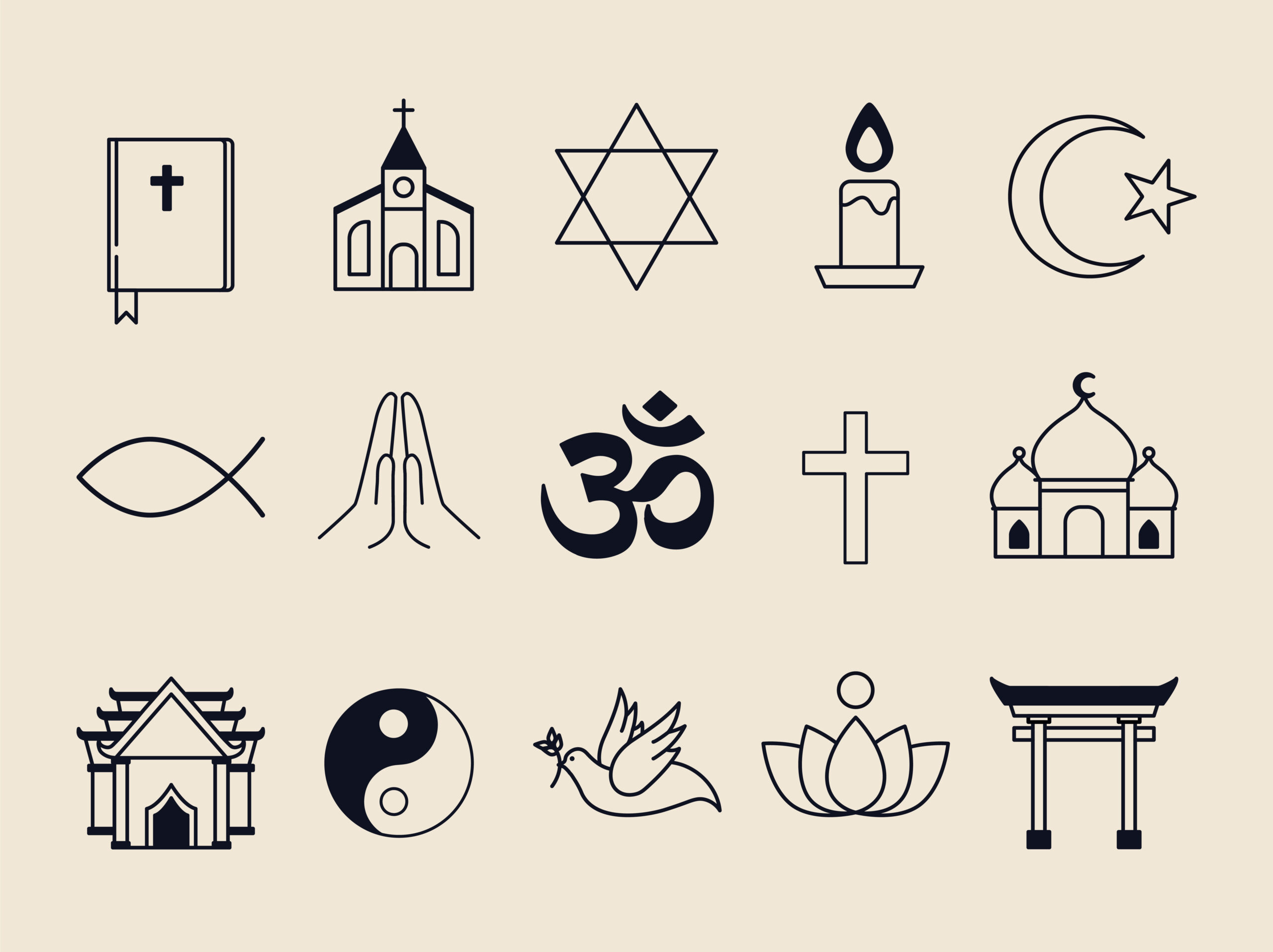 TITLE : RELIGION – A SCAM OR LEGIT
RELIGION – A SCAM OR A LEGIT :
Before arguing about religion, relating to any issue, let me ask you all – is religion a scam or a legit…??? 100% of you people will be asking me… how dare you say religion is a scam…??? Of course, it is legit, accepted by all the people.
WHAT IS RELIGION :
We have our own religious beliefs, sentiments, emotions, hope and above all, it has our FAITH in it. Religion cannot be a scam. If religion is not a scam then why is it created as an issue and made like a scam…??
THE JOURNEY OF RELIGION :
According to any survey or search, it is believed that Hinduism is the first religion which was started. This religion has 33 highly virtuous and are worshipped as the Lord's. Islam, Christianity are all started after the Hinduism was already originated.
So, we can believe that everybody were first hindus and then they were converted to particular religions like Islam, Christianity, Muslims, Jains and many other religions. If we see the history of our own ancestors, we will understand that we are all converted.
Now again, the issues are started relating to religion and conversion. First thing, I don't understand why we need to create an issue on religion..?? What is the purpose of this issue..?? What can anybody gain from this conversion or why are the arguments on religion..??
As per all the religions, we are just a body.. that's it., and the body is going to get demolished after death. Only the soul will be involved in the recycling of births and deaths, not the body… Who knows in the next birth in which religion we are going to take birth..??
READ my BLOG – "PHANTASM", which speaks about a chat between a human and a soul, which illuminates the role of soul and the body.
Is anyone sure or can give assurance that even in my next birth also, I'll take birth in the same religion… Can anyone guarantee this…?? No, no-one can predict the future. We always learned to live in the present and safeguard your future, so that in the future we or our next generation should not face any problem.
But, here the future is totally unpredictable. Here future means – the next birth and in this present situation if we keep on going to create problems relating to religion, then, do you people actually think we are safeguarding our next generation or complicating their lives..??
Among us, many of us have suffered a lot and we grew up. We also think that our next generation should not suffer the same way. But, this issue is definitely complicating the life of the next generation.
WHY A PERSON DOES RELIGION CONVERSION..?? : There can be three main reasons why a person wants to get converted from one religion to other:
– the person might be attracted to that religion
– the person might be helplessness or coercive
– the person may see himself benefited
We cannot talk about those persons who are attracted to any religion or who benefit from the conversion. But I want to particularly talk about those persons who are helpless or coercive… What about them…??? After the conversion neither their religion is accepting them back again nor the converted religion is helping them and the situation ends up in such a way that those persons are left out to live up their life without any religion..??
SNATCHING THE RELIGION :
Can you imagine those people who are left out to live up their life without any religion..?? No, we can't imagine. I have seen a real life example : A lady, who converted herself to another religion, going against her family and kids, as she was helpless and needed peace in life.
Soon after the conversion she realised that nothing had changed in her life. The complications and problems keep on increasing and when she questioned the person who converted her to another religion..??
Maybe still you didn't accept God whole-heartedly or still you didn't forget your previous Lords and she has been left to live her life. Now her position is neither she is following the religion in which she was born nor she is following the religion in which she got converted.
LIFE WITHOUT RELIGION :
Life without religion will be like – no emotions, no feelings, no attachment, no sacraments, no faith, no belief, no trust – a big disaster for humanity. I have mentioned this in one of my previous blogs, " FEW PROPHECIES BY LORD MAHAVEER", where you will be able to see how life would be without religion.
So please don't make religion an issue. Let the people live with their own religion – whether they are attracted or they are helpless, let them decide which RELIGION they want to follow.
"LIVE AND LET LIVE…"
" LIVE IN HARMONY,
HUMANITY FOLLOWS…. "
9,693 total views, 16 views today