How to develop a good work ethic
Having a good work ethic is something that will help you progress in life. There are countless success stories, from celebrities, athletes, and high-powered CEOs, who attribute most, if not all, of their success to their strong work ethic. So that's what we intend to address in this article, how to develop a good work ethic.
However, before we dive into that, let's quickly see what it means to have a work ethic. So, here we go:
One's work ethic is how one approaches and tackles the tasks within one's job and ultimately his career. Having a good work ethic distinguishes those who achieve the success they want and those who do not. Some attributes include punctuality, prioritization, and professionalism. But generally speaking, having a good work ethic comes down to believing that your extra efforts and hard work will lead to some kind of benefit or reward.
That said, no matter what field you work in or what your profession is, the need for a good work ethic in all work settings is emphasized.
This is not just found in employees but is often something that good employers and strong leaders need to show by example. So, without further delay, let's dive in and examine some of the best steps you can take to develop a good work ethic for yourself in the future:
5 Tips on How to Develop a Good Work Ethic
1. Punctuality and good time management:
Other things could be placed before this point, but the importance of being on time cannot be stressed enough. When it comes to getting to work or attending meetings, showing up on time is of the utmost importance. This is because it shows that you are involved in what you are doing and that you are trustworthy.
If you tend to be just on time or a few minutes late, be aware that others may translate this as your laziness or little desire for your job.
Therefore, we recommend examining what is causing your lack of punctuality and then looking at how to address the problem. This can be as simple as waking up a half-hour early at the start of your day. Good punctuality and good time management are integral parts of a good work ethic.
2. Prioritization of work and tasks:
We know that sometimes we can be overwhelmed by the amount of work that lies ahead of us, and often our instinct is to hold on to the first thing at hand. This is something that will not only make you more productive but will also make your life easier and stress-free.
Your employer or boss will often inform you which tasks are of the highest priority, but this is not always the case. So it is up to you to create a strategic plan that outlines what is most important, and then you can mark the work as you go. This will also help organize your life and create less hassle and confusion throughout your days.
3. Take the initiative:
In any line of work, the work is never really finished, there will always be more to do, and we can also continually improve and adjust the way we work. Therefore, it is essential to be someone who does not just sit back and wait to be told what to do. If you know something is required, but you haven't been asked to do it, step up and offer yourself to get started on the task.
If you have ideas on how productivity or overall workflow can be improved or any other concept that you think could benefit your company and workplace, feel free to reach out to your boss for suggestions.
4. Set goals for yourself:
To ensure that tasks are completed promptly and to a desirable quality, it is necessary to set goals. These goals and objectives should be clear and precise and not too vague.
Before starting a task, make sure you know what the requirements are, and if you are unsure, we advise you to consult any aspect of it.
You must have goals that are measurable in some way or form, even if it is simply the time frame to complete them. Your goals should challenge you, but they should be realistic. Once you know what you need to run, you are ready to go.
5. Be proud of your work:
So you are on time, you have prioritized work, you have taken the initiative and you have clear goals in mind. Now is the time to get down to business and get the job done. Not only do you want to get the job done, but you want to deliver an end product that you can be proud of and that will hopefully even earn you accolades.
In other words, take ownership of what you do and how you do it.
Even when you're having a bad day, doing your best at all times is a skill that is sometimes difficult to implement consistently, but it can be achieved. So always make sure you do your best and know that what you offer is commendable.
1,440 total views, 3 views today
RELIGION – A SCAM OR LEGIT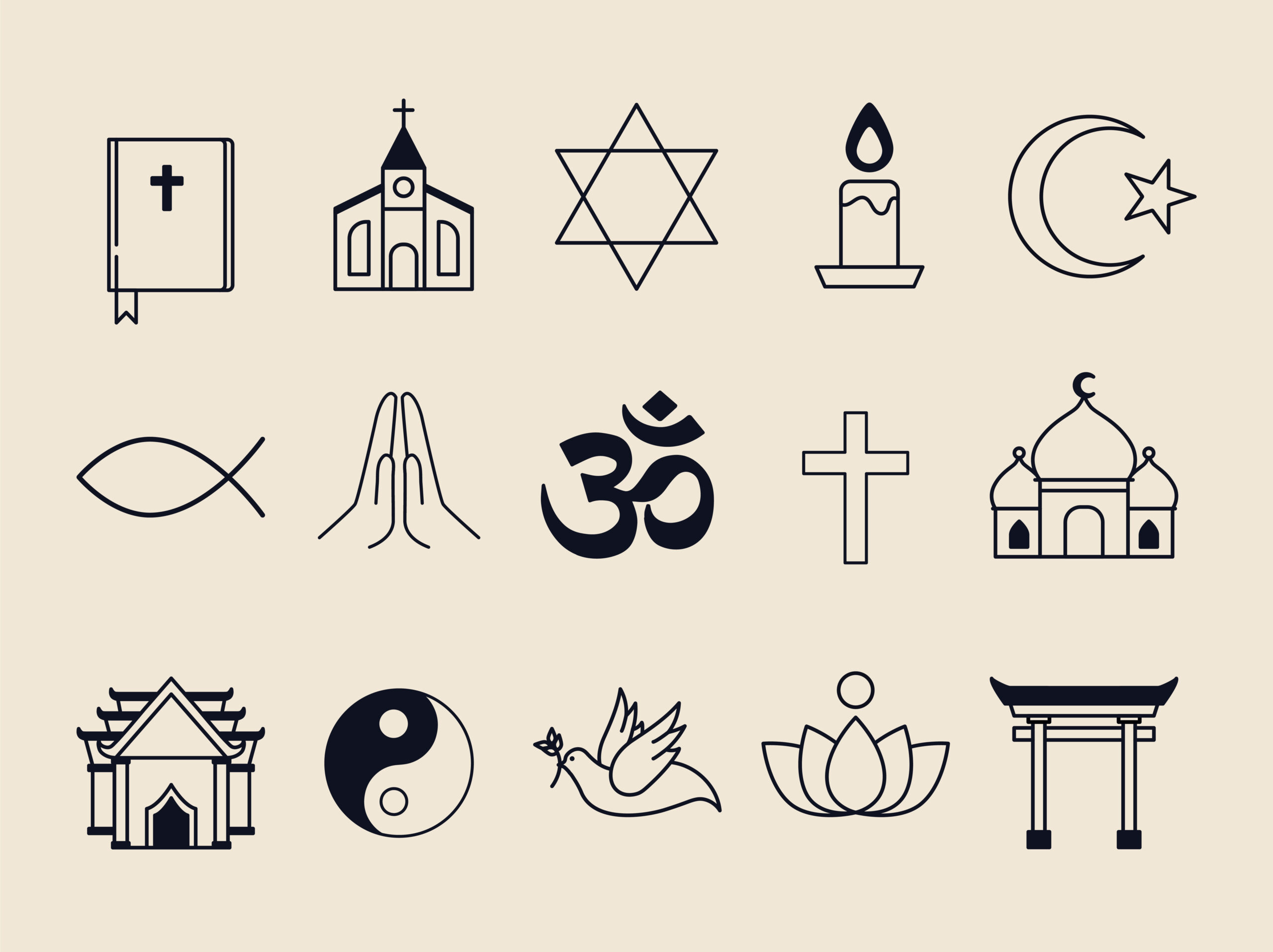 TITLE : RELIGION – A SCAM OR LEGIT
RELIGION – A SCAM OR A LEGIT :
Before arguing about religion, relating to any issue, let me ask you all – is religion a scam or a legit…??? 100% of you people will be asking me… how dare you say religion is a scam…??? Of course, it is legit, accepted by all the people.
WHAT IS RELIGION :
We have our own religious beliefs, sentiments, emotions, hope and above all, it has our FAITH in it. Religion cannot be a scam. If religion is not a scam then why is it created as an issue and made like a scam…??
THE JOURNEY OF RELIGION :
According to any survey or search, it is believed that Hinduism is the first religion which was started. This religion has 33 highly virtuous and are worshipped as the Lord's. Islam, Christianity are all started after the Hinduism was already originated.
So, we can believe that everybody were first hindus and then they were converted to particular religions like Islam, Christianity, Muslims, Jains and many other religions. If we see the history of our own ancestors, we will understand that we are all converted.
Now again, the issues are started relating to religion and conversion. First thing, I don't understand why we need to create an issue on religion..?? What is the purpose of this issue..?? What can anybody gain from this conversion or why are the arguments on religion..??
As per all the religions, we are just a body.. that's it., and the body is going to get demolished after death. Only the soul will be involved in the recycling of births and deaths, not the body… Who knows in the next birth in which religion we are going to take birth..??
READ my BLOG – "PHANTASM", which speaks about a chat between a human and a soul, which illuminates the role of soul and the body.
Is anyone sure or can give assurance that even in my next birth also, I'll take birth in the same religion… Can anyone guarantee this…?? No, no-one can predict the future. We always learned to live in the present and safeguard your future, so that in the future we or our next generation should not face any problem.
But, here the future is totally unpredictable. Here future means – the next birth and in this present situation if we keep on going to create problems relating to religion, then, do you people actually think we are safeguarding our next generation or complicating their lives..??
Among us, many of us have suffered a lot and we grew up. We also think that our next generation should not suffer the same way. But, this issue is definitely complicating the life of the next generation.
WHY A PERSON DOES RELIGION CONVERSION..?? : There can be three main reasons why a person wants to get converted from one religion to other:
– the person might be attracted to that religion
– the person might be helplessness or coercive
– the person may see himself benefited
We cannot talk about those persons who are attracted to any religion or who benefit from the conversion. But I want to particularly talk about those persons who are helpless or coercive… What about them…??? After the conversion neither their religion is accepting them back again nor the converted religion is helping them and the situation ends up in such a way that those persons are left out to live up their life without any religion..??
SNATCHING THE RELIGION :
Can you imagine those people who are left out to live up their life without any religion..?? No, we can't imagine. I have seen a real life example : A lady, who converted herself to another religion, going against her family and kids, as she was helpless and needed peace in life.
Soon after the conversion she realised that nothing had changed in her life. The complications and problems keep on increasing and when she questioned the person who converted her to another religion..??
Maybe still you didn't accept God whole-heartedly or still you didn't forget your previous Lords and she has been left to live her life. Now her position is neither she is following the religion in which she was born nor she is following the religion in which she got converted.
LIFE WITHOUT RELIGION :
Life without religion will be like – no emotions, no feelings, no attachment, no sacraments, no faith, no belief, no trust – a big disaster for humanity. I have mentioned this in one of my previous blogs, " FEW PROPHECIES BY LORD MAHAVEER", where you will be able to see how life would be without religion.
So please don't make religion an issue. Let the people live with their own religion – whether they are attracted or they are helpless, let them decide which RELIGION they want to follow.
"LIVE AND LET LIVE…"
" LIVE IN HARMONY,
HUMANITY FOLLOWS…. "
9,719 total views, 42 views today