A STAGGERING TRANSFORMATION – YATI TO ETHICS OF JAINISM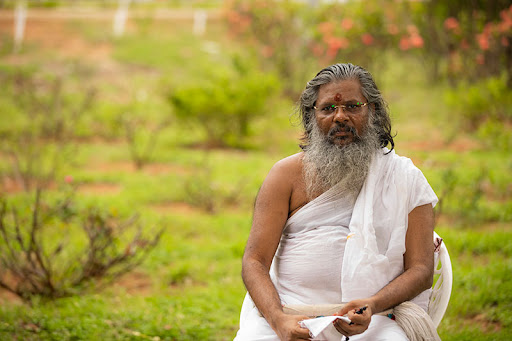 THE LIFE OF YATI : In the last century, the YATI's were indifferent to the great ethical code of Jainism. YATI's neglected preachings and teachings. The YATI lived in palatial mansions, always surrounded by admirers, indulged in princely life and enjoyed all luxuries, privileges of a wealthy person. The life of DHANENDRA SURI testifies to all of this. Jainism, therefore needed reformers and revivalist for transformation like other religion sections, in the 19th century, and providence provided are in RATNARAJ. Reformation of Jainism was one of the main currents of the religious movement of the 19th century. RATNARAJ was disgusted with the life of YATI and consequently left DHARNENDRA SURI in 1864, which turned out to be the turning point in the life of RATNARAJ.
      When DHANENDRASURIJI read the below nine rules, it was very difficult for him to follow as being a YATI, but the acceptance was done for the nine rules as well as SURI title for SRI RAJENDRA GURU. The nine rules are as follows :  
1. Doing pratikraman both the times. If lay-persons are near you, join them also. As per our capacity, need to do the pacchakhaan, address the people and transcribing the sthapanacharyaji. Apart from the monk's 14 equipment's, remaining other things jewellery, magical spells are not to be kept near. Daily need to worship the temple.
2 . Not to have any kinds of rides on carts and not to keep any expenses related to rides.
3 . Not to keep near any weapons, jewellery, cash, etc., the things which house holder's are having, neither to touch them nor to keep them.
4 . Not to sit near women when you are all alone. Impotents and sex workers should not be allowed to sit near you. 
5 . The monk's (yati) who consumes tobacco, ganja etc., eating night time food, eating rooty vegetables and non-edible and those monk's who are lusty for ladies and unrefined, such procrastinator monk should not be seated near the genuinely characterized monk. 
6 . Don't commit violence towards truth, green leafy veggies, tree-plants and raw water. Don't cut green leafy veggies, don't brush teeth, don't have a massage with oil and don't wash your hands and feets with stagnant water from ponds, wells, etc. 
7. Try to keep only few servants if possible and if they are harming any living being don't keep them.
8. Don't threaten any house holder and take money from them.
9. Giving such format, such preachings that make a listener's perfect, don't make any such gesture. Don't go out of subservience at night time. Stump, chess etc are not to be played and hairs should not be grown long. Don't wear shoes or slippers and everyday must practice 500 gatha's.
  …."REVOLUTION COMES WITH A THOUGHT, NOT WITH THE TALKS"…..
770 total views, 5 views today

LAZINESS AND PHYSICAL FITNESS
TITLE : LAZINESS AND PHYSICAL FITNESS
WHAT IS LAZINESS :
As per a famous quote given by Bill Gates, "I will always choose a lazy person to do a difficult job because he will find an easy way to do it". Yes, it's true..!! Lazy person's will show their lazyish behavior and complete the work without putting more effort in it.
But we should not forget the other side of being lazy which is explained in this quote, "Success is not easy and it is certainly not for the lazy". As per the definition of laziness it means, if someone is lazy, "they do not want to work or make any effort to do anything".
Why does a person become lazy..?? Is it any particular characteristic of a person or a set of his behaviour or habits or something else.. Many people give different opinions to describe laziness, but still the concept of laziness is totally not understood.
As per study and research, laziness is caused due to three reasons : psychological problems, physical problems and our lifestyle.
PHYSICAL CAUSES FOR LAZINESS :
If you are feeling lazy, it can be due to lack of vitamins or tiredness caused by any medical condition. The following are the reasons for physical laziness :
1. diabetes
2. hypothyroidism
3. Lack of iron
4. dehydration
5. too much exercise
6. no exercise
7. heat
8. chronic fatigue
PSYCHOLOGICAL CAUSES FOR LAZINESS :
If a person frequently experiences low mood or a lack of motivation and tiredness, it can be caused due to the mental health condition of a person. The following are the reasons for psychological laziness :
1. depression
2. anxiety
3. bipolar disorder
LIFESTYLE CAUSES FOR LAZINESS :
Even your lifestyle or your way of living can also be a reason for making you lazy. The following are the reasons for psychological laziness:
1. lack of sleep
2. consumption of alcohol
3. unbalanced diet
4. feeling stressed
5. lack of motivation
LAZINESS AND PHYSICAL FITNESS :
It is very important to fix a lazy person and it is only possible by maintaining physical health. Physical Health can be taken care of by maintaining the following procedures like – Regular exercise, balanced nutrition, and adequate rest – all contribute to good health.
But again the question is how lazy people will do exercises..??? But, for them, exercise is like a surefire way to get rid from laziness. Exercises will increase energy levels, improve moods, reduce stress, anxiety, depression and make them stay motivated.
So following are the different ways by which the lazy person's will maintain their physical health and also he will turn fit in laziest ways :
EXERCISING AS A GAME :
# FIRST GAME :
You should aim to do 10 push-ups in 10 sit-ups everyday. Once you get used to this game, you can increase it by raising your pace.
# SECOND GAME :
Play your favourite song and set your mind to work or run on the length of that song. You can raise your pace up, by updating your playlist.
# THIRD GAME :
You can do workouts in your own comfort zone by not moving from the sofa or the lounge on which you are sitting. Take walks or jog or any abs workout, some triceps during the commercial ads, while watching your favourite show.
# FOURTH GAME :
Play any dance number and hit the dance floor. If a person is not interested in doing exercises, then you can opt for this game too. Dance will burn calories and will not make you feel as if you are doing any exercise.
# FIFTH GAME :
Trekking, running, swimming, walking, aerobics, zumba, cycling, Kayaking, surfing etc… Select any game for each day and raise up your pace to improve your fitness and health.
CHALLENGING SELF :
# ENTER A VIRTUAL FITNESS CHALLENGE :
Many websites are giving the challenges to work towards your physical fitness. Join any of the websites as it will give you a goal and motivation to start working on your physical fitness.
# PAMPERING YOUR MIND :
we can pamper our mind by challenging ourselves like if I do new workouts, new exercises, then I can buy new clothes for my new looks.
# DRAG A FRIEND :
You can drag any of your friends or family members, who are also exercise-lovers, who will encourage you and also give you a little competition to do the work-outs…
9,458 total views, 3 views today