SCHOOL FEES IN EDUCATION SYSTEM
As we all know that two days ago, the Indian government has made a lot of changes in the education system and that is definitely a positive sign of progress in the field of education. In my previous blog (Indian education system), you people can read on our EDUCATION system and find out why it is considered not so good..?? Really, all the changes made are to be appreciated and a big hat's-off for considering a child's future to be very important. By seeing all the changes which are made beautifully, still, I wonder why there is no rule about the fees collected by the schools..? 
             Why no one is talking about the school fees, which is very very high. To study in a private school is like experiencing skyrocketing. The fees are just beyond the level of many parents. I know, India, in recent times, is not a very poor country, like before, but almost 54% of the Indian wealth is still with the rich people's. So then, again an average Indian is poor. All parents are earning very hard for their everyday living and spending almost 25% to 30% of their hard-earned money in schools so that their child gets benefited with proper education.
But what these schools are doing, collecting fees (tuition fee, special fee, anyone fund definitely will be there for which also the parents have to pay, computer lab fees, science lab fee and many more )….. I  mean what is going on, in the name of an educational center. If a person spent a huge income on education, then, can we think of the lower-middle-class families, who will soon reach the poverty line. If we make a reduction in fees, we can do two good things: 
GROWTH IN ECONOMY: Huge amounts will be saved which may be further used in building new businesses, companies or many new ideas can be started up. Many Indians can start their own new setup if they have proper revenue. Therefore, when revenue is properly used, there will be growth in the economy.
UNEMPLOYMENT: Even though we pay huge amounts in schools and colleges, the results are still not satisfactory. Almost 80% of Indian engineering graduates are unemployed. A B.Tech graduate is not eligible for many IT companies.
 I'm not only blaming schools for collecting huge amounts as fees but even parents too are also responsible for this disaster in this system. Here are the other reasons, who are responsible and why??
PARENTS: It is a fact that most of the parents in India take education for their child as their first priority, because of the false publicity and misconceptions created due to too much competition. Parents feel extremely proud if they pay more fees to a school because they feel if the fees of the schools are higher, then definitely the education of the school will also be too good. Parents would spend less on everything else, even can go to another extent, but never compromise and will definitely pay the school fees for the child's education and future. So, we can conclude that parents are really serious about their child's education in India and are ready to pay any amount as school fees for the sake of good education. This becomes a reason for the school authorities to hike the school fees. 
LACK IN POLICY'S: As we know, the cost of education in India is very high and there is no strict regulation or policy from the government where it regulates the private or missionary schools and colleges to give good quality education at a nominal fee. But, after the new education policy of 2020, Rajya Sabha MP Subramanian Swamy tweeted, "my suggestion was the EDUCATION must get 6% of GDP, not the present 1.7%". Now, as the government has increased the % from GDP for Education, now they should even make some policy's or regulations towards the school's fees.
POOR'S ARE PUSHED OUT: As per the Economic Survey notes, for students who are opting for higher education, high fees at the institutes push the poor and underprivileged out of the education system.
            Let me show you something in figures. To get admission even for a kindergarten school or a pre-primary school, which nowadays are running independently, starting with initial deposit followed by admission fees and then the school fee. Like, almost a child's school fee can be  3,000/- to 4,000/- per month. 
             Then, if we get admission for primary schools, again it starts with initial deposits or funds, admission fees (charged every year), and finally the fees. In short, a child's school fee will cost you almost 5,000/- per month.
             Comparatively, the school fees are very less in Government schools and colleges.
             If I talk about higher education, for a normal foundation course 7,000/- to 9,000/- per month and for professional courses,15-20 lacs for an MBBS degree, 1-1.5 lakh for an engineering degree. If you want to do PG or master's, start saving you money from the day your child is born. So, this is the fee structure of many schools and colleges in India.
450 total views, 3 views today
RELIGION – A SCAM OR LEGIT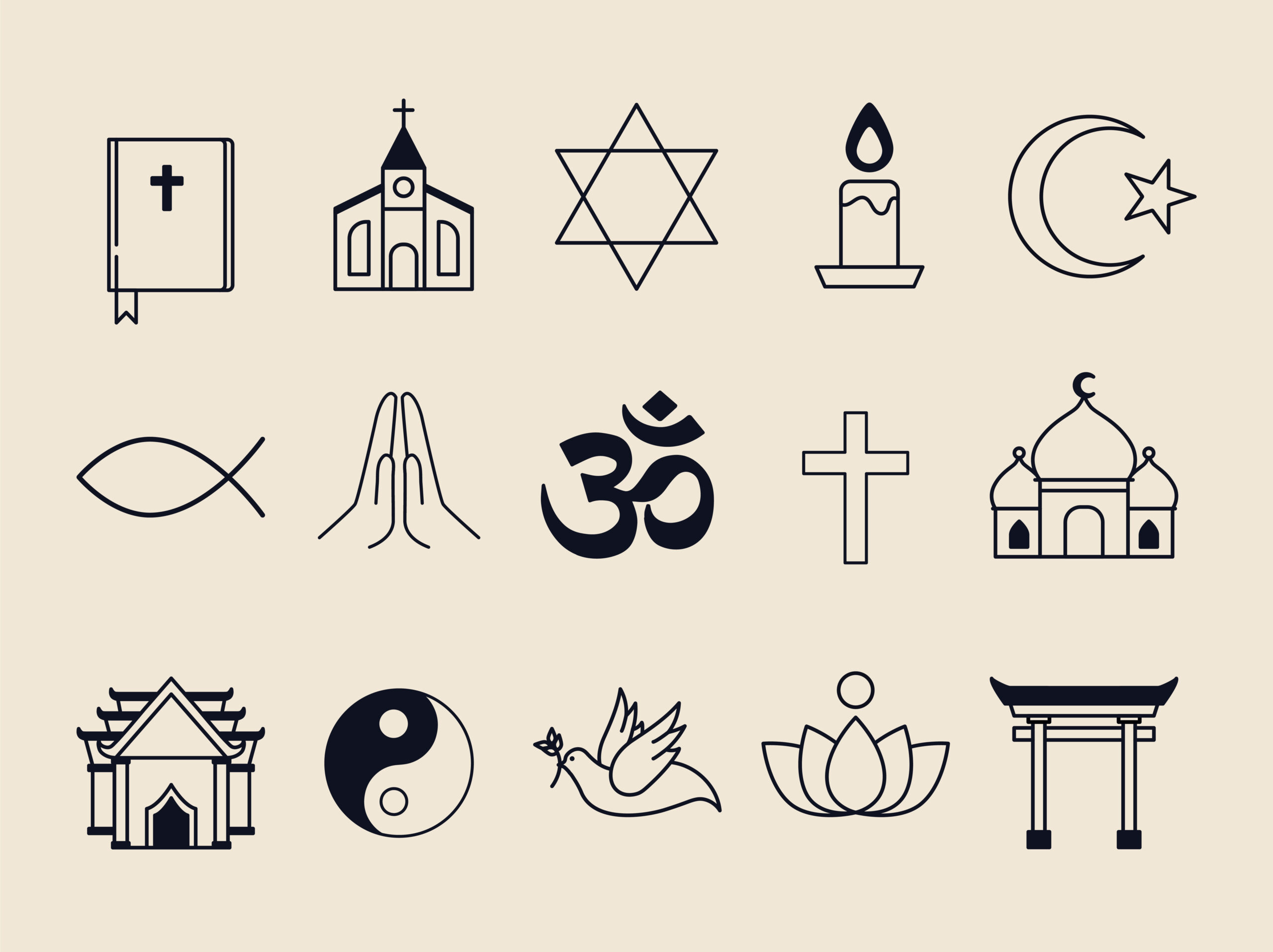 TITLE : RELIGION – A SCAM OR LEGIT
RELIGION – A SCAM OR A LEGIT :
Before arguing about religion, relating to any issue, let me ask you all – is religion a scam or a legit…??? 100% of you people will be asking me… how dare you say religion is a scam…??? Of course, it is legit, accepted by all the people.
WHAT IS RELIGION :
We have our own religious beliefs, sentiments, emotions, hope and above all, it has our FAITH in it. Religion cannot be a scam. If religion is not a scam then why is it created as an issue and made like a scam…??
THE JOURNEY OF RELIGION :
According to any survey or search, it is believed that Hinduism is the first religion which was started. This religion has 33 highly virtuous and are worshipped as the Lord's. Islam, Christianity are all started after the Hinduism was already originated.
So, we can believe that everybody were first hindus and then they were converted to particular religions like Islam, Christianity, Muslims, Jains and many other religions. If we see the history of our own ancestors, we will understand that we are all converted.
Now again, the issues are started relating to religion and conversion. First thing, I don't understand why we need to create an issue on religion..?? What is the purpose of this issue..?? What can anybody gain from this conversion or why are the arguments on religion..??
As per all the religions, we are just a body.. that's it., and the body is going to get demolished after death. Only the soul will be involved in the recycling of births and deaths, not the body… Who knows in the next birth in which religion we are going to take birth..??
READ my BLOG – "PHANTASM", which speaks about a chat between a human and a soul, which illuminates the role of soul and the body.
Is anyone sure or can give assurance that even in my next birth also, I'll take birth in the same religion… Can anyone guarantee this…?? No, no-one can predict the future. We always learned to live in the present and safeguard your future, so that in the future we or our next generation should not face any problem.
But, here the future is totally unpredictable. Here future means – the next birth and in this present situation if we keep on going to create problems relating to religion, then, do you people actually think we are safeguarding our next generation or complicating their lives..??
Among us, many of us have suffered a lot and we grew up. We also think that our next generation should not suffer the same way. But, this issue is definitely complicating the life of the next generation.
WHY A PERSON DOES RELIGION CONVERSION..?? : There can be three main reasons why a person wants to get converted from one religion to other:
– the person might be attracted to that religion
– the person might be helplessness or coercive
– the person may see himself benefited
We cannot talk about those persons who are attracted to any religion or who benefit from the conversion. But I want to particularly talk about those persons who are helpless or coercive… What about them…??? After the conversion neither their religion is accepting them back again nor the converted religion is helping them and the situation ends up in such a way that those persons are left out to live up their life without any religion..??
SNATCHING THE RELIGION :
Can you imagine those people who are left out to live up their life without any religion..?? No, we can't imagine. I have seen a real life example : A lady, who converted herself to another religion, going against her family and kids, as she was helpless and needed peace in life.
Soon after the conversion she realised that nothing had changed in her life. The complications and problems keep on increasing and when she questioned the person who converted her to another religion..??
Maybe still you didn't accept God whole-heartedly or still you didn't forget your previous Lords and she has been left to live her life. Now her position is neither she is following the religion in which she was born nor she is following the religion in which she got converted.
LIFE WITHOUT RELIGION :
Life without religion will be like – no emotions, no feelings, no attachment, no sacraments, no faith, no belief, no trust – a big disaster for humanity. I have mentioned this in one of my previous blogs, " FEW PROPHECIES BY LORD MAHAVEER", where you will be able to see how life would be without religion.
So please don't make religion an issue. Let the people live with their own religion – whether they are attracted or they are helpless, let them decide which RELIGION they want to follow.
"LIVE AND LET LIVE…"
" LIVE IN HARMONY,
HUMANITY FOLLOWS…. "
9,671 total views, 44 views today