A BIG BIG WARNING FOR ALL WOMEN
WHO IS A HOUSEWIFE..? A girl who marries a boy is a housewife or a lady, after marriage, who takes care of the whole house, stands full day on her feet to fulfill the needs of all the family members inside the house. She has to be perfect in every field whether it is fashion, Education, sports, music, social life, cooking, looks, balancing every expense on a low budget, morning wake up early, at night time to 
sleep after everyone slept, communication skills, and much more are the eligibility required to be a housewife.
WHO IS A WORKING WOMAN: A working woman means a lady who is doing some of the other work. If you are a fresher, you will get low pay and if you are experienced, you will get more pay. If you hold a graduate degree, you may get a job in call centers, but if you hold a professional degree, you may get a job in a reputed organization according to your professional degree. But as we all know, the working women don't get the same pay as how much a man earns for the post in the same job. Why is this so..????.
HOW A WOMAN IS CONSIDERED BY MEN..?? : 
RESOURCE: A human or a resource or a property. To get a proper reply to this question, we need to go back in our history….In ancient times, a king when loses his kingdom, he, not only loses all his resources like expensive ornaments, stored food, prepared weapons, horses, elephants, but most importantly the King loses all his wives, and all the ladies of the kingdom, just like any other resource. We have all seen in a movie where Alauddin Khilji wants Queen Padmavati and just for her, Alauddin Khilji attack the kingdom of Mewar. The women of the losing state are counted as resources like any other resource and are raped many times, made slaves, and much more… 
PROPERTY: The women were forced to die with their husband's dead body as if they were some property that needed to be abolished with the dead body. That time too passed away. Every time, women are dominated in society as if their existence makes no sense. Then a time came, where women are treated as burdens in two ways. One, because of dowry many daughters-in-law took their life and second, through sex discrimination, the girl child were aborted. 
GRUDGES IN EVERY DAY'S LIFE: Cover the faces, be in the limit, don't talk much, don't laugh loudly, study so that women can do signatures, no outings, no party's and many more boundaries are drawn for women. Even after this much, we stood strong and brave, and still growing rapidly in each and every field. The reason behind this achievement is the trust we pursue in ourselves. We know that heart only beats when the line is moving up and down, not when the line is moving straight…
LINE OF DANGER: Now I can see a line of danger. Society is dividing women into two divisions – one is the housewife's and the other is the working woman. The main reason to worry is even the working women are upgrading their standards, class, and way of living, while on the other hand, are the housewife's, who are still the same, useless. We are ready to pay for domestic help, who will do the household work and get respect with gifts and bonuses, but no respect for the housewife who does the same work for free with love and affection. 
             The main problem is that even the working women have started degrading the housewives. If this is going to continue, then society may face a new change where again men will start dominating women in both places, by paying fewer wages in office and by degrading her at home. Even though Women will be working very roughly in both places, still they are ignored and dominated. So, all the women there, we may need to strengthen our minds again and build strong trust because we are going to face the same dominant side again in the upcoming years.   
534 total views, 3 views today

RELIGION – A SCAM OR LEGIT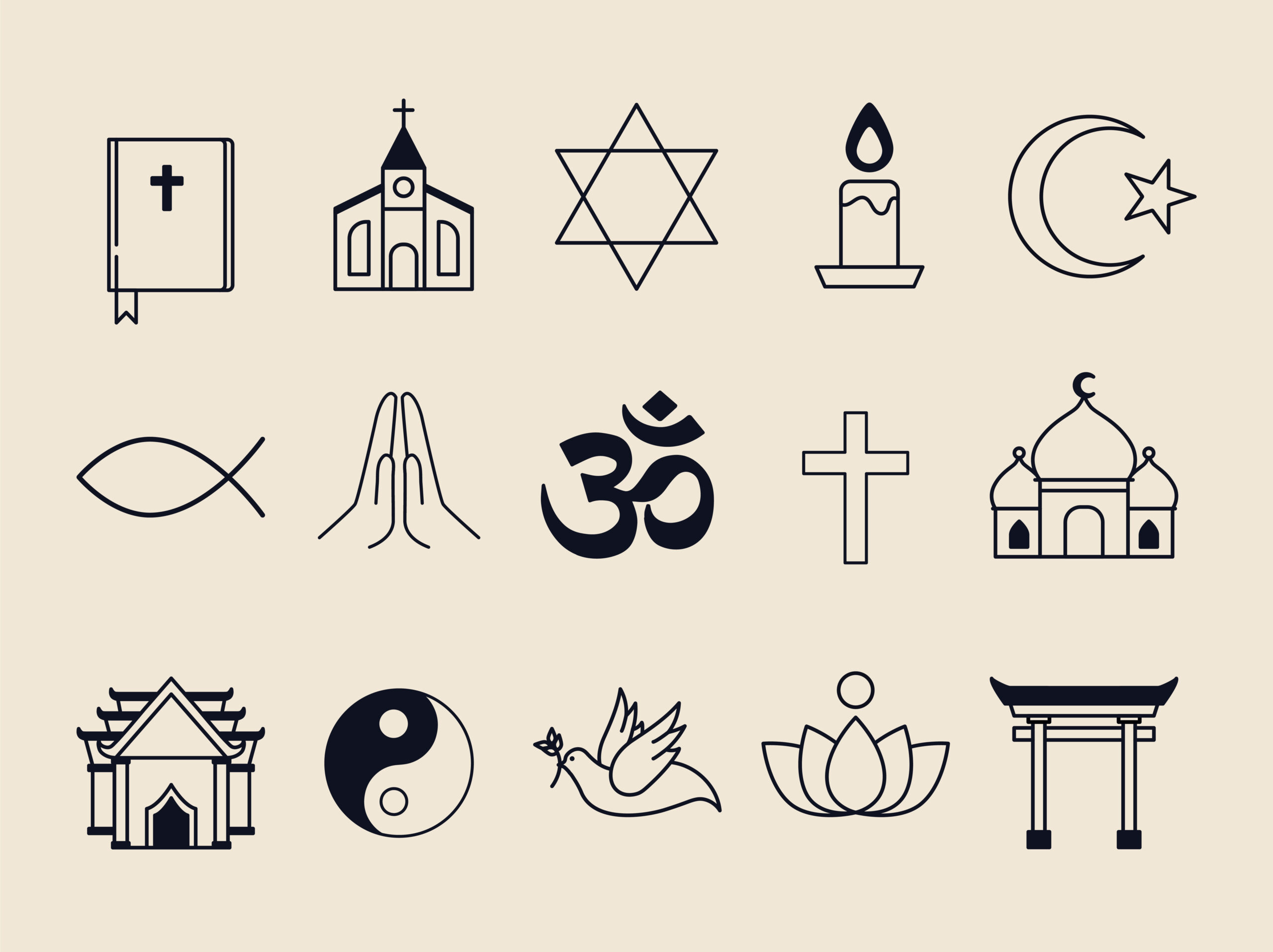 TITLE : RELIGION – A SCAM OR LEGIT
RELIGION – A SCAM OR A LEGIT :
Before arguing about religion, relating to any issue, let me ask you all – is religion a scam or a legit…??? 100% of you people will be asking me… how dare you say religion is a scam…??? Of course, it is legit, accepted by all the people.
WHAT IS RELIGION :
We have our own religious beliefs, sentiments, emotions, hope and above all, it has our FAITH in it. Religion cannot be a scam. If religion is not a scam then why is it created as an issue and made like a scam…??
THE JOURNEY OF RELIGION :
According to any survey or search, it is believed that Hinduism is the first religion which was started. This religion has 33 highly virtuous and are worshipped as the Lord's. Islam, Christianity are all started after the Hinduism was already originated.
So, we can believe that everybody were first hindus and then they were converted to particular religions like Islam, Christianity, Muslims, Jains and many other religions. If we see the history of our own ancestors, we will understand that we are all converted.
Now again, the issues are started relating to religion and conversion. First thing, I don't understand why we need to create an issue on religion..?? What is the purpose of this issue..?? What can anybody gain from this conversion or why are the arguments on religion..??
As per all the religions, we are just a body.. that's it., and the body is going to get demolished after death. Only the soul will be involved in the recycling of births and deaths, not the body… Who knows in the next birth in which religion we are going to take birth..??
READ my BLOG – "PHANTASM", which speaks about a chat between a human and a soul, which illuminates the role of soul and the body.
Is anyone sure or can give assurance that even in my next birth also, I'll take birth in the same religion… Can anyone guarantee this…?? No, no-one can predict the future. We always learned to live in the present and safeguard your future, so that in the future we or our next generation should not face any problem.
But, here the future is totally unpredictable. Here future means – the next birth and in this present situation if we keep on going to create problems relating to religion, then, do you people actually think we are safeguarding our next generation or complicating their lives..??
Among us, many of us have suffered a lot and we grew up. We also think that our next generation should not suffer the same way. But, this issue is definitely complicating the life of the next generation.
WHY A PERSON DOES RELIGION CONVERSION..?? : There can be three main reasons why a person wants to get converted from one religion to other:
– the person might be attracted to that religion
– the person might be helplessness or coercive
– the person may see himself benefited
We cannot talk about those persons who are attracted to any religion or who benefit from the conversion. But I want to particularly talk about those persons who are helpless or coercive… What about them…??? After the conversion neither their religion is accepting them back again nor the converted religion is helping them and the situation ends up in such a way that those persons are left out to live up their life without any religion..??
SNATCHING THE RELIGION :
Can you imagine those people who are left out to live up their life without any religion..?? No, we can't imagine. I have seen a real life example : A lady, who converted herself to another religion, going against her family and kids, as she was helpless and needed peace in life.
Soon after the conversion she realised that nothing had changed in her life. The complications and problems keep on increasing and when she questioned the person who converted her to another religion..??
Maybe still you didn't accept God whole-heartedly or still you didn't forget your previous Lords and she has been left to live her life. Now her position is neither she is following the religion in which she was born nor she is following the religion in which she got converted.
LIFE WITHOUT RELIGION :
Life without religion will be like – no emotions, no feelings, no attachment, no sacraments, no faith, no belief, no trust – a big disaster for humanity. I have mentioned this in one of my previous blogs, " FEW PROPHECIES BY LORD MAHAVEER", where you will be able to see how life would be without religion.
So please don't make religion an issue. Let the people live with their own religion – whether they are attracted or they are helpless, let them decide which RELIGION they want to follow.
"LIVE AND LET LIVE…"
" LIVE IN HARMONY,
HUMANITY FOLLOWS…. "
9,707 total views, 30 views today