BIOGRAPHY – ACHARYA RAJENDRA SURISHWARJI
ACHARYA  RAJENDRA SURISHWARJI: This story is about the writer of Abhidhan Rajendra Kosh, who drove away from the ghost by practicing NAVKAR MANTRA at the age of 13, the saint administrator of Mohankheda birth, born in a Parekh family, named Ratna raj on 3rd December 1827 in Bharatpur, Rajasthan, India.  His father was businessman Rishabhdas Parakh and his mother was Kesari Devi. Priority towards goals, perseverance to the five SUPREME (PANCH PARMESHTHI), modesty in all aspects, attachment towards Jain governance, are the primary reasons behind their meditation. Even in the harsh cold months, he used to stand still and perform the meditation by chanting NAVKAR MANTRA for the whole night, the MANTRA which he learned from his mother.
THE SAGA OF SHRIMAD VIJAY RAJENDRA SURISHWARJI : 
CHILDHOOD JOURNEY: Born on Thursday, Ratnaraj was a scholar. Because of his grasping power, he had obtained all his educational studies at a very small age. Apart from acquiring business knowledge, he studied religious texts such as considering creatures (Jeev vichar), nine elements, many big and small collections, from his parents at the age of 12. He, along with his brother Manickchand Ji went to the Kesariyaji pilgrimage and there he saved Ramaa, daughter of Sowbhagya majlis, from a witch by chanting NAVKAR MANTRA. 
After the pilgrimage, he started the jewelry business and along with his brother went to Sri Lanka for business and after earning huge money came back because his parents were not feeling well. At the age of 14, his parents expired, which diverted his interest from worldly pleasures.
                 Incidentally, the same year, Shri Pramod SURISHWARJI came for CHATURMAS. After getting inspired from ACHARYA PRAMOD SURISHWARJI'S preachings, ratnaraj understood that in a human's lifetime, if a person is not doing self-welfare, his life is fruitless. He decided to accept JAIN Monk's life and after getting permission from his brother and sister-in-law, he went to Udaipur in 1846 A.D and accepted chastity. He was named "RATNA VIJAYJI".
MONK'S INSPIRATIONAL JOURNEY: He got the knowledge of independent justice theory, grammar, poetic treasure, figure of speech, astrological scriptures, etc. texts from SAGARCHANDRAJI m.s. within 5 years of accepting Monk's life. He practiced the 45 games from DEVENDRA SURISHWARJI maharasabji, by staying with him and with solutions for all doubts very smoothly. After knowing RATNA VIJAYJI's capabilities, ACHARYA DEVENDRA SURISHWARJI taught him the unambiguous learning which came from tradition. ACHARYA DEVENDRA SURI went ill and he appointed DHEER VIJAYJI as ACHARYA   SURI at the age of 13 and asked RATNA VIJAYJI to take care of the TAPAGACH fraternity.
                 RATNAVIJAYJI sincerely,  in very little time, taught games and gave all the knowledge required to 50 yatis including DHARNENDRA SURI. Because of his profound scholarship, ACHARYA DHARNENDRA SURI was very much fond of him and appointed him as his SECRETARIAL (DAFTAR) as a respect of honor. But RATNA VIJAYJI was not happy with the lifestyle of yati.
THE LIFE OF YATI: In the last century, the YATI's were indifferent to the great ethical code of Jainism. YATI's neglected preachings and teachings. The YATI lived in palatial mansions, always surrounded by admirers, indulged in princely life, and enjoyed all luxuries, privileges of a wealthy person. The life of DHANENDRA SURI testifies to all of this. Jainism, therefore needed reformers and revivalists for transformation like other religious sections, in the 19th century, and providence provided are in RATNARAJ. The reformation of Jainism was one of the main currents of the religious movement of the 19th century. RATNARAJ was disgusted with the life of YATI and consequently left DHARNENDRA SURI in 1864, which turned out to be the turning point in the life of RATNARAJ. 
REVOLUTIONARY VISION OF GURU MAHARAJ: Once, DHARMENDRA SURI sprinkled some drops of perfume on RATNARAJ and told him to examine the drops. RATNARAJ replies, the smell may be good for others but for a Monk, it's like a donkey's urine. If you consume the nutritious substance of these subjects as being the attorney of this gach then the sage dignity will be destroyed and he left. ACHARYA  DHARNENDRA SURI insults RATNA VIJAYJI and says to him, you are here, so you are getting all this respect and the Secretarial honor, otherwise to get all this is impossible for you. ACHARYA DHARNENDRA SURI was unknown of the fact that his words will shake the roots of his own laxity.
                RATNA VIJAYJI seriously and in a placid way, started thinking that, in reality, the intoxication of the power has blinded him. Prevention of this is extremely important, otherwise, the whole of Sangh will have to suffer heavy losses in the future. After thinking like this, Ratna Vijayji said, sir! See where the wind flows. Prevention of this mania and dysentery is important. Hence, be prepared to drink bitter sips of medicine. I will send the medicine soon. After the controversy, RATNA VIJAYJI reached Aahore after completing Naadol Chaturmas with a few worthy monks.
                  He gave all the information of the incident to his Gurudev. Seeing the right time on Vaisakh sudh 5, 1867, ACHARYA PRAMOD SURISHWARJI gave ACHARYA post to RATNA VIJAYJI and he was named as RAJENDRA SURISHWARJI. Aahore's nobleman and Udaiur's prince gave expensive gifts like the stick, ciborium, corymb, sedan and honored him for his new post. On the other hand,  Sri Union celebrated the occasion.
                 Gurudev doesn't need all this honor and appreciation but to prevent procrastination and to bring back SRI DHARNENDRA SURIJI on the correct path, he took these steps as it was necessarily needed. By wondering in maalav province, with his brainstorming knowledge works, made SRI Union very happy. Gurudev's glory, the kingdom of fame spread all over in four directions. After smelling the fame of Gurudevsri, DHARMENDRA SURI felt that he is going to lose his power. As two lions cannot live in a den, DHARMENDRA SURI thought that RAJENDRA SURIJI would become the only person who will be getting all the grandeur and power from his fame. For this, he sent SIDDHIKUSHALVIJAYJI and MOTIVIJAYJI to Gurudev.
SIDDHIKUSHALVIJAYJI  said to Gurudev, "Oh Gurudev! you are great, knowledgeable, and lyrical. If a son moves on the wrong way it becomes the duty of his father to show him the correct way. In the same, you are our educator, so it is your duty to bring us on the correct way. You only made this garden (Gacch) happy and how can you destroy it now..??? It's a request to forgive all the mistakes and come back in the Gach. At that time Gurudev said, " Neither I need a name nor any fame". I wish to perform rituals and erase procrastination. If DHARNENDRA SURI is ready to live in the ethics of advocacy and nine rules, then I am ready to leave the Shri Puja title in the second moment.
                 When DHANENDRASURIJI read the nine rules, it was very difficult to follow as being YATI, but the acceptance was done for the nine rules as well as the SURI title for SRI RAJENDRA GURU. The nine rules are as follows :  
Doing pratikraman both times. If lay-persons are near you, join them also. As per capability do pacchakhaan, address the people, and transcribing the sthapanacharyaji. Apart from the monk's 14 types of equipment, remaining other things jewelry, magical spells are not to be kept near. Daily need to go to the temple.
2 . Not to have many kinds of rides on carts and not to keep any expenses related to a riding.
3 . Not to keep near any weapons, jewelry, cash, etc., the things which householders are having, neither to touch them nor to keep them.
4 . Not to sit near women when you are all alone. Important and sex workers should not be allowed to sit near you. 
5 . The monk's (yati) who consumes tobacco, ganja, etc., eating nighttime food, eating rooty vegetables and non-edible and those monk's who are lusty for ladies and unrefined, such procrastinator monk should not be seated near the genuinely characterized monk. 
6 . Don't commit violence towards truth, green leafy veggies, tree plants, and raw water. Don't cut green leafy veggies, don't brush teeth, not have a massage with oil, and don't wash your hand and feet with stagnant water of ponds, wells, etc. 
Try to keep few servants if possible and if they are harming any living being don't keep them.
Don't threaten any householder and take money from them.
Giving such a format, such preachings that make the listener perfect, don't make any such gesture. Don't go out of subservience at night time. Stump, chess, etc are not to be played and hairs should not be grown long. Don't wear shoes or slippers and every day must practice 500 Agatha's.
By seeing the rules, we can estimate the extent to which the laxity of the yati class has reached. Everyone knew that it is difficult for anyone to change the laxity of yati's. But only one man brought such a big transformation, and this was really a great influencing act by Rajendra Gurudev. After the approval of the 9 rules, he presented all the materials to the temple in the presence of 250 yati's witnessed at the blessed place, in jaawara town. After that, in the chaturmas at khacharoud, after contemplating 45 aagams with panchaangi, he composed the principle light text. In it his belief on tristuthik ( teen tui) and various other auto-biographical and classical theories were brought into enlightened with evidence. After working tirelessly for 14 years in old age, Gurudev created such an outstanding contribution Abhidan Rajendra Kosh. A total of 80,000 words are stored in the Corpus of 10,566 pages. This fund has become famous all over the world with its own dignity. He showed the presence of God in every statue and converted STHANAKVASI's to Mandir Margi. Nearly 3,135 statues of GOD'S ANJANSHALAKA were completed by SHRI RAJENDRA SURI GURUDEV.
GLIMPSES OF GURUDEV'S LIFE LESSONS AND HIS SACRIFICES AND TENACITY:  
On MAANGITUNGI'S peak in sizzling cold temperature and at JALORE in the golden temple, on a heated rock, he did his austerity. In CHAMUNDA 'S extreme forest, he meditated ARHAM padh.
Gurudev used to do austerity – In chaturmas, every second day fast with only boiled water, on CHAUMASI CHAUDAS, which comes thrice in a year, he does CHATT, on DEEPAVALI'S eve ATTAM, on dates like 5th,14th, fasting with only boiled water. He did all this austerity till the end of his life under extreme conditions too.
He did not take any medicine in his whole life      (country's or foreign medicine). When he had a fever he used to take all his types of equipment and walk very fastly in the afternoon time in the hot sun for 10 to 12kms and with that sweating, his fever goes away.
In the morning time, kindness and lectureship are done and in the remaining time, he used to teach his disciples. At nighttime, he does pratikraman and then elemental discussion.
He was so stable that at night he used to sleep between 12 -1 and wakes up between 1- 2. He use to get up and meditate while sitting and padmasana. 
In this samadhi you, he used to predict the future events also. 
He never made any of his disciples to pick up his types of equipment. Blessed to see the stable nature of Gurudev.
465 total views, 3 views today

Untold Story : A Story of a Psychopath Girl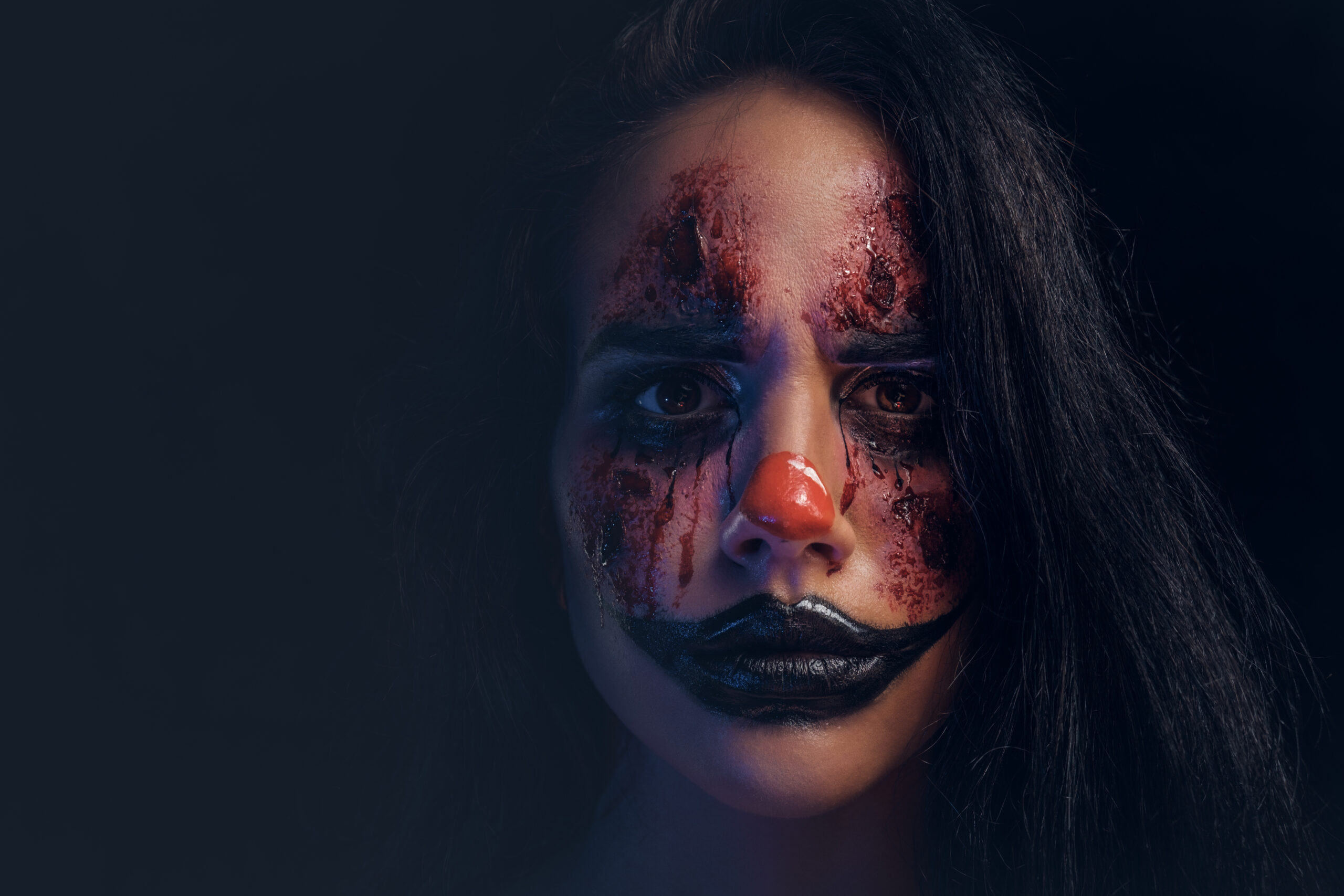 A PSYCHOPATH:
Is it good if parents are strict with their kids and don't even bother about the kids' willingness, choices, hatred, changes in their behaviour and this results as kids slowly become a psychopath...???? A story of a girl whose behavioral changes were unnoticed by her parents which resulted in a very deadly way.
A PSYCHOPATH AND HER FAMILY:
Once, there lived a family – a couple with their cute lovely daughter. One day, the neighbours around them started hearing some horrifying sounds coming from that house as if somebody is in need of help and continuously asking for help. Continuously a lady is crying, saying no-no, don't do that and asking for help.
Hearing the sound of screams again and again, the neighbours were compelled to go there to see what was happening in the house after all. What those neighbours saw with their eyes was very horrified and insane. The daughter was looking exactly like a psychopath and her parents were in a condition where everyone would pity them.
A PSYCHOPATH'S BEHAVIOUR
The girl's father was tied to a pole and drops of wax were falling on him continuously from above. Every time a drop of wax fell on him, the pain was clearly coming out from his mouth as his scream of saying, Oh God! Please help me….??  The girl's mother was even more in a miserable way than her husband.
She was tied to a chair. Her hairs were half cut and remaining hairs were left unevenly. Her face was covered with makeup as if looking like a scary joker. Her eyebrows were made broad, the kajal pencil was rubbed on her face to make her look like a Halloween ghost, while Lipstick was applied not on her lips but all around the lips to make her look more spooky.
The scenario of the house was more like a haunted house. When the neighbours started shouting at the girl, as to what she is doing in the house and what she has done to her parents…, she started behaving in a parallel way by throwing plates, bowls etc. on the neighbours through the windows.
One of the neighbours got hurt from a bowl and all the neighbours ran away. They all mutually decided to call the police, so that they can save the couple, who is inside the house with a psychopath. They all call the police and the police come to the place. The neighbours were standing outside that house and they gave the idea to the police as to what was actually happening inside the house.
Police people, without wasting the time, break the door and go inside the house and save the couple, by tricking the psychopath. It came as a shock for the police when they came to know that it was their daughter who was hurting her parents. Police immediately called someone from the rehabilitation centre and sent that girl with the rehabilitation centre officials.
An ambulance was called and both her parents were taken to the hospital. After a few days, in the rehab centre, the doctor had a counselling session with the girl to know what is the reason behind this paranormal behaviour..??? Doctor asked her, "why did you give so much pain to your parents..??"
DOCTOR'S COUNSELING:
The girl didn't reply. Dr. asked it again and again, but she didn't give any reply. Doctor understood the problem with the girl and he intelligently started handling this situation. He called one of the nurses inside the room with two cups of coffee. When the nurse came inside the room with coffee, the doctor offered the coffee to the nurse.
Doctor gives the signal to the nurse to say no when he offers her a coffee. She understood and replied, No, Doctor..!! I don't want to have coffee right now.. Doctor purposefully offers  the coffee again and again and she continuously says No… This gets repeated five to six times.
At that time, the girl suddenly jumps on the Doctor, holding a pen in her hand and screams in a very paranormal way, if she is saying "NO", why do you think that as "YES"..?? The Doctor and Nurse were astonished to find the girl behaving abnormally by hearing "NO". Nurse immediately calls the hospital staff for help and they hold her tightly and make her sit in front of the Doctor.
CONFESSION BY A PSYCHOLOGICAL PATIENT :
Now, when again, the Doctor asks the girl about what has happened wrong with her in her life, the girl replies, "Even though I am a girl, I love cars. Whenever I demanded cars to my parents, they said "NO", you are a girl and you should play with barbie's and not with cars." When my parents thought of giving me a house paint, I said my favourite is blue and I want my room to be blue in colour.
But my parents said "NO",blue is a boy's colour and you are a girl, so your room should be pink in colour. When I said I don't want to go out for the studies, they sent me. When I said I want to learn Mechanical engineering and want to make my own car, they said, "NO". When I said I wanted to hang out with my friends, they said "NO".
When I said I don't want to come to your social parties, they took me with them without knowing my willingness. When I said I want to join self-defense, they said "NO" and every time, this happened. Whatever I wanted, whatever my willingness was, were all in vain and for whatever I said "NO", those things were fulfilled.
Why every time my "NO" was considered "YES" and my "YES" was totally ignored. Now, when I was harming my parents, every time they said "NO", I considered it as "YES" and their "YES" was ignored…. and started laughing paranormally.
Seeing the pain of the girl, in her smile, the Doctor felt very bad for her. Moreover, he was very much concerned for the girl and pitied her to be seen as a psychopath. The Doctor worries now about the coming generation and thinks why things are going wrong in the family…??? What can be the reason for a child to be a psychopath..???? Is it…
* Dysfunctional environment is one of the main factors in the development of psychopathic traits.
* Children who have been mentally abused, their willingness to be neglected, and getting separated from their parent, are more likely to develop psychopathy.
* Poor bonding with a parent is also a  big factor.
"TAKE CARE OF YOUR CHILD…."
2,476 total views, 1 views today